The Unreal Engine has been a staple of game development for over 20 years. The engine, developed by Epic Games is the most used game engine and is considered by many to be the easiest to use.
So far, multiple studios have announced that they would switch to Unreal Engine 5 for their following projects. CD Projekt Red famously announced it would be switching to UE5 for its next games, abandoning the RED Engine it had used for The Witcher and Cyberpunk titles.
Bioware has also made the switch, abandoning EA's proprietary Frostbite engine in favor of Unreal. Frostbite was enforced onto its studios by EA, which many found hard to use. Frostbite was an engine made for FPS titles but was utilized for anything from RPGs to racing games, things the engine was not made for. This of course caused many problems for developers.
Respawn Entertainment, Travelers Tales, The Coalition, and Crystal Dynamics are some of the many studios moving their future projects to the Unreal Engine. Dozens of AAA developers are currently developing titles with the Engine.
There are even rumors that 343i hired a team to contemplate new engines to use for future titles. 343i spent years and tens of millions of dollars to create the Slipspace engine, which underpins Halo Infinite.
Having a proprietary engine means that a game engine is used only by a single studio or publisher. EA has its Frostbite Engine, Ubisoft uses the Snowdrop engine, etc.
If a studio is hiring a new developer, they have to train them on the tools and software that only that studio uses. When they leave, they cannot bring those skills to their next employer and must be retrained to use a new set of developer tools.
This is why Unreal Engine is so intuitive. Students and individuals can be trained on UE5. This skill set means they will be able to move around studios and have greater job security, instead of having to learn a new process and engine all over again. it is common for game developers to switch studios every few years, and technical skills and experience with Unreal Engine will only become more attractive to employers.
Many studios may be hesitant to completely switch over to Unreal Engine, as it would mean paying royalties to Epic Games for use of the software. Developers must pay 5% of their profits to Epic Games once their revenue passes $1 million dollars. But this is also what makes UE5 so attractive to indie developers, as the engine is free up to a certain point and easy to use.
But What Makes The Unreal Engine So Good?
Unreal Engine in general is very simple and intuitive to use. In most game engines, especially proprietary ones, many different elements of the game would have to be created externally.
Animation, audio, models, etc. would have to be created in separate software and imported into an engine. With Unreal Engine, developers are able to do almost everything in a single application.
One of the most important impacts of UE5 is that small studios will be able to make high-quality games for cheap, using the same tools that AAA games with multi-million dollar budgets use. Small studios can achieve the incredible realism that only large studios could afford.
In Epic Games' UE5 showcase 2 years ago, the company unveiled the capabilities of the next generation of Unreal Engine.
From Nanite to Lumen, Epic Games has been able to give access to some of the most advanced lighting and rendering technology to developers for free. In fact, anybody can download a copy of Unreal Engine 5 on their computer.
But Unreal Engine isn't just used for video games. TV shows including the Mandalorian have incorporated the software into their production. Lucasfilm uses UE4 to generate backgrounds for its Volume technology for The Mandalorian. Matt Reeves The Batman also used The Volume for certain sets.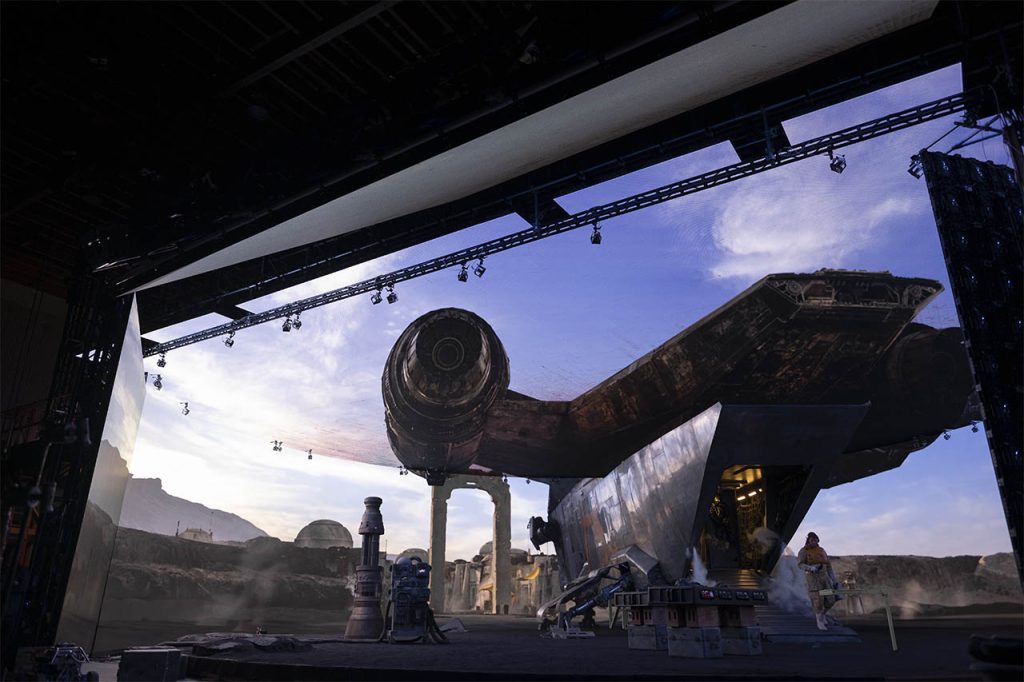 As game engine technology advances, Unreal Engine 5 is clearly the leader, and many developers are questioning whether they should abandon their own engines and switch over.
Was this article helpful?
Thanks! Do share your feedback with us. ⚡
How could we improve this post? Please Help us. ✍