With so many players in the game, how will you know which ones are the pro-Central Midfielders in FIFA 23? If you have been facing this dilemma, do not fret. We have you covered. We will look into the top 20 you players should be aware of.
Key Highlights
FIFA 23

includes a list of top

pro-central midfielders

for players to choose from. Players need a good central midfielder to develop a great attack.

Kevin De Bruyne

,

Toni Kroos

,

Luka Modric

,

Frenkie De Jong

, and

Marco Verratti

are among the top 15 pro-central midfielders in the game.

There are other skilled central midfielders with great skills and player ratings that you can choose from.

All these players have a minimum

rating

of 80+ in the game.

These players are known for their skills and abilities on the field, including

passing

,

shooting

,

insight

,

ingenuity

,

dribbling

, and

defensive positioning

.

It is important for players to consider the overall rating and specific skills of these players when building their teams in FIFA 23.
Kevin De Bruyne- 91
De Bruyne is a Belgian competitive football player. He currently competes for both the Belgium national squad as well as Premier League club Manchester City as a midfielder. Being considered among the finest performers throughout the game, which is precisely why he is highly regarded. Football gurus frequently refer to Kevin as a "complete footballer." So as you can imagine, he is a huge deal in the industry.
De Bruyne seems to have been a prominent player as soon as his tenure started, which is very rare for most, if not all, pro footballers. He signed on with English club Chelsea around 2012. However, he saw limited action before being transferred out to Werder Bremen.
He spent his 2014 and 15 DFB-Pokal seasons alongside Wolfsburg after signing a contract there. Now, this particular shift ended up being a good break; his career made a name for himself as among the brightest players.
Toni Kroos- 88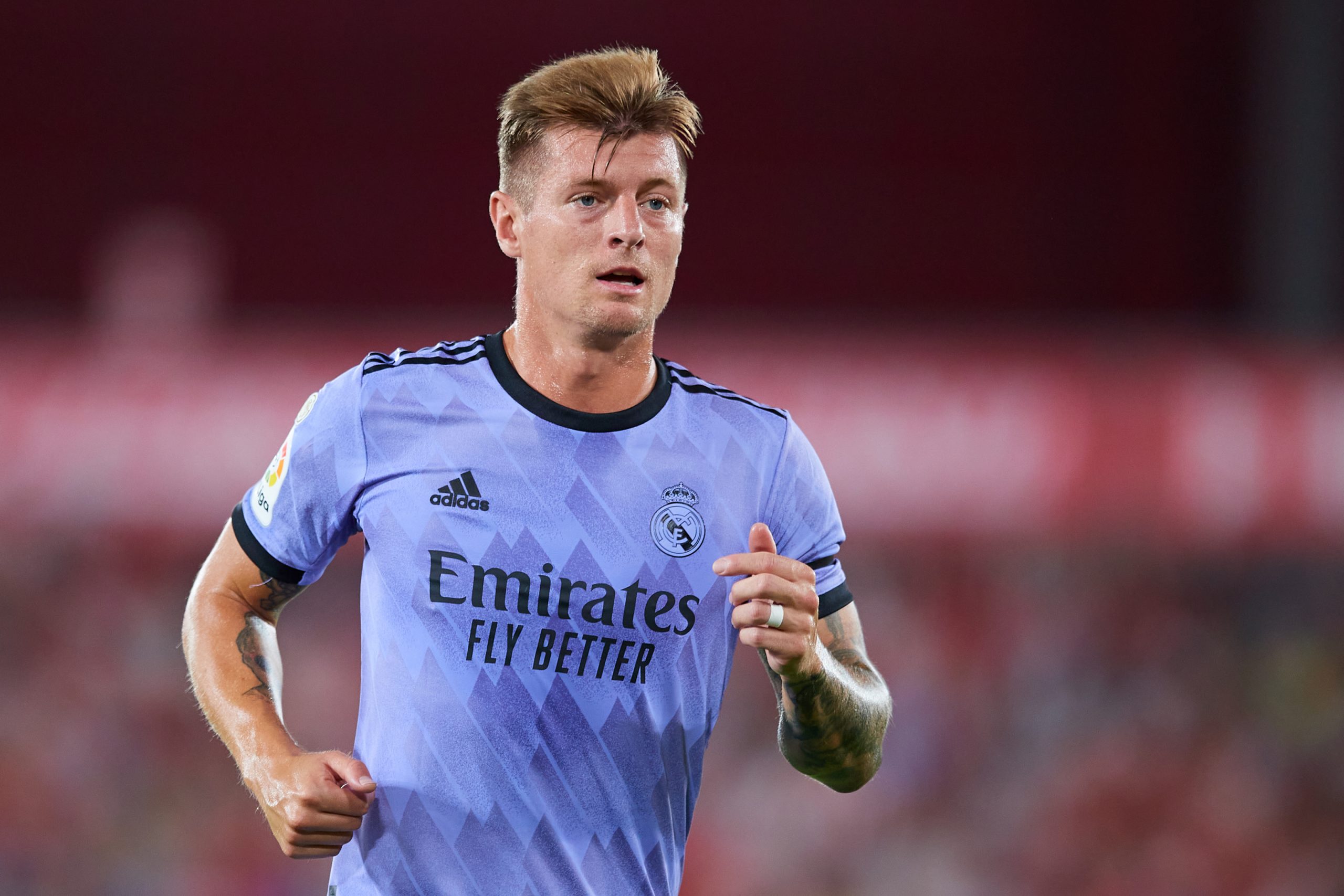 German-born international athlete Toni Kroos represents Real Madrid in La Liga as a midfielder. However, Kroos is primarily utilized as a central midfielder. He has also played as a very competent playmaker. Toni is considered one of the Mostly due to his world-class vision, passing, ingenuity, shooting, and especially his set-piece brilliance.
Kroos got their professional breakthrough at the very young age of 17 back in early 2007. He played for Bayern Munich, which ended up being his very first professional club career. However, he played infrequently and thus decided to sign a transfer deal to Bayer Leverkusen of the same Bundesliga.
It ended up being the right call for him because he became a major player with the help of his new team. In 2010, he rejoined his native club, having a much higher reputation. He continues to make leaps and strides in the world of football.
Luka Modric- 88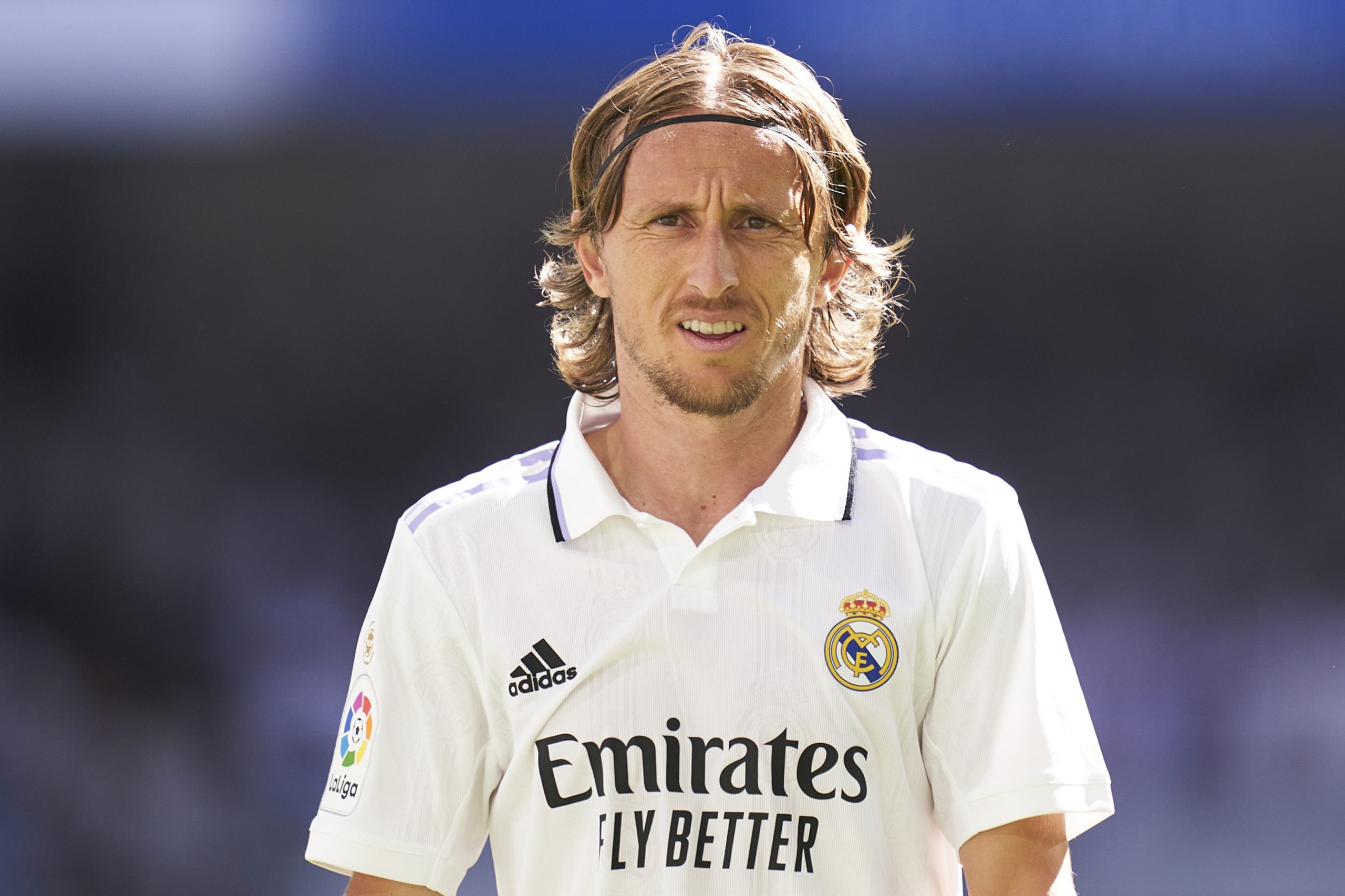 Croatia's national squad is captained by senior football player Luka Modric. He is also a midfielder with the infamous La Liga team Real Madrid. His primary position is a central midfielder.
Luka, around 16, got recruited by Dinamo after noticing outstanding potential alongside the reserve squad of their local club NK Zadar. He proceeded to advance at Zagreb after getting a contract with Inter Zapres as well as Zrinjski Mostar. Fans call him one of the best players that have graced the fields, and we could not agree more!
Frenkie De Jong- 87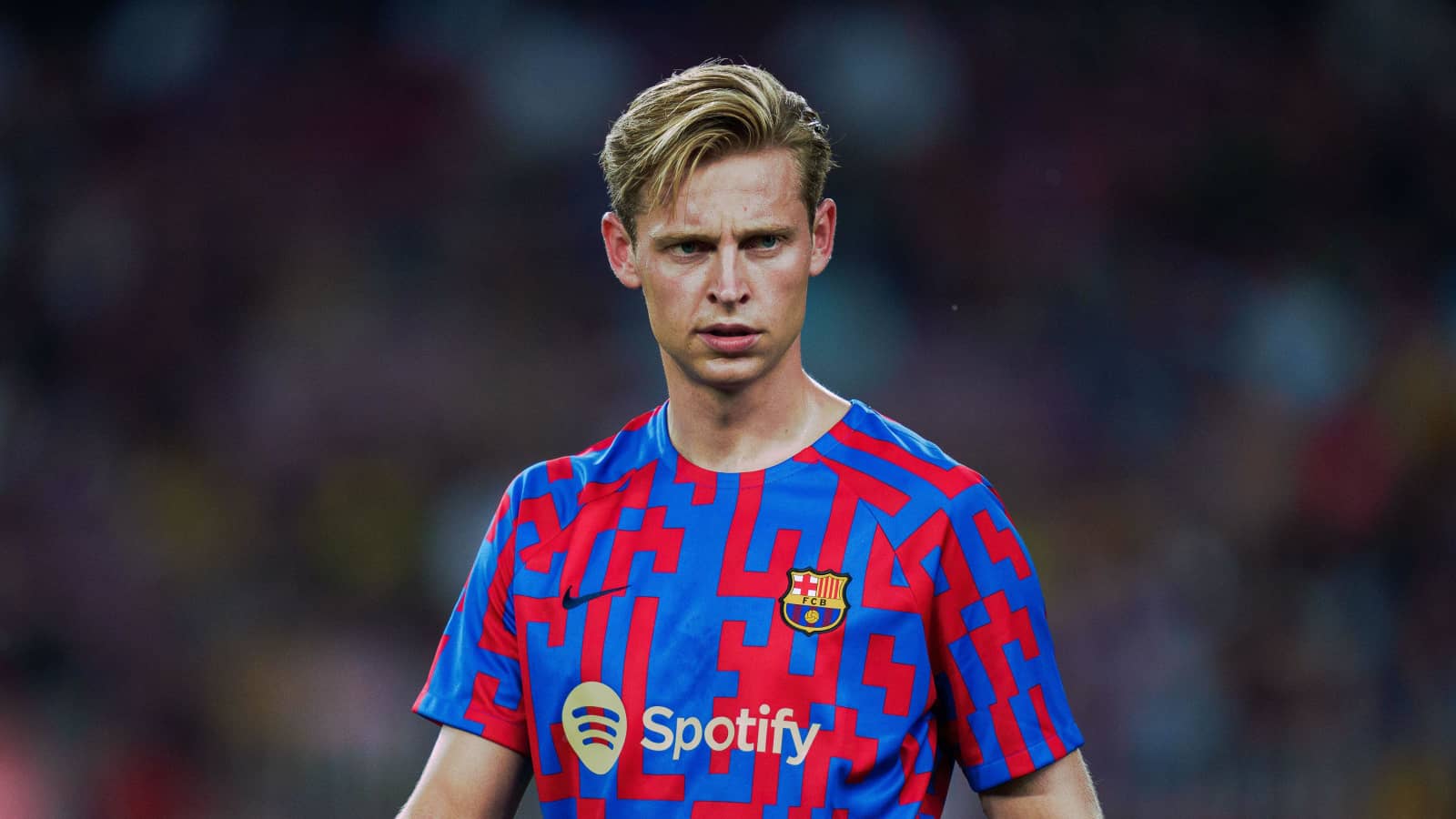 De Jong is an outstanding midfielder representing La Liga powerhouse Barcelona. He is also part of the Netherlands national team. De Jong is a dynamic midfielder who has amazing control over the ball. But that is not all. He is also very apt at dribbling, insight, good defensive positioning, plus offensive skill.
Somewhere around 2015, De Jong started their official debut at Willem II. He moved over to Ajax. Following capturing a national double before making the entire way towards the Champions League semifinal. Very often, fans and officials call him the top most promising midfielders in all of Europe.
Marco Verratti- 87
Italian-born central midfielder Marco Verratti Cavaliere competes for both Italy's national football club as well as Ligue 1 team Paris Saint-Germain.
Verratti is a central midfielder who excels in both inventiveness but also tactical proficiency. He launched his professional career alongside the Italian club Pescara. It is here that he quickly established himself to be one of the most prominent central midfielders in the whole of Europe.
So as you can see, he is one of the best in the football community. He was the main driving force behind the team winning the Serie B championship in 2011 and 12. Hence, do you to his efforts, he was awarded the 2012 Bravo Award.
Thanks to their passing proficiency, foresight, as well as amazing composure, his approach to the game garnered parallels with Andrea Pirlo. Which is quite a compliment! He moved to Paris Saint-Germain in July 2012, wherein he earned eight Ligue 1 championships between 2013 to 2022.
Leon Goretzka- 87
German pro footballer Leon Christoph Goretzka represents both the German national squad. He also plays for the Bundesliga infamous club Bayern Munich. His primary position is as the team's midfielder. He had his professional debut back in 2012 alongside the VfL Bochum.
Interestingly, he ended up playing upwards of 100 Bundesliga games for Schalke. Yes, we are as shocked as you! He stayed on the team for quite a while before joining Bayern Munich in 2018. You may not know the following, but Leon also competed for the German Olympics team!
Thiago Alcantara- 86
Professional athlete Thiago Alcântara do Nascimento performs as a central midfield for Liverpool; however, he is primarily part of the Spanish national team. At the tender age of 14, Thiago signed in Barcelona. Moreover, by the middle of 2009, he earned a professional appearance.
He got recruited by Bayern Munich, which came right after achieving awards. Wait till you read about them. You will be shocked! They include four La Liga championships, the UEFA Champions League, and the FIFA Club World Cup for Barcelona.
Sergej Milinković-Savić- 86
Savi is a very famous Serbian footballer who plays as a central midfielder. He is also part of the Serie A team Lazio.
Milinkovi-Savi started his official journey with the very well-known Serbian club Vojvodina. The team meant a great deal to him. In fact, he contributed to their 2013 and14 Serbian Cup victory. So as you can see, he had innate talent. Sergej performed in 24 matches with the Belgian club Genk until moving to Italian team Lazio a year later. You might not know this, but shockingly he has played more than 250 times.
Nicolo Barella- 86
Italian pro player Nicolo Barella Cavaliere competes for both the Italy national team as well as Serie A club Inter Milan. Within the European football press, Barella is regarded as a talented midfielder who has great potential plus skill. During 2012 and 2013, Nicolo became acknowledged among the young promising Italian player.
Dani Parejo-86
Daniel Parejo Muoz is a midfield player with the Villarreal as well as Spain's national squad. He began his career at Real Madrid before establishing a name for himself with Getafe in La Liga. Shockingly he has played in 383 formal games whilst winning the 2019 Copa del Rey. Fans call him one of the most promising players in the football world.
İlkay Gündoğan- 85
German-born European athlete lkay Gündoan is a midfielder for Premier League team Manchester City, where he also serves as leader.
Gündoan graduated from the youth setup of VfL Bochum. After being recruited by Borussia Dortmund, he went on to capture the DFB-Pokal and Bundesliga double during his debut season. If that is not talent, we don't know what is! In the summer of 2016, Gündoan left the club after 157 appearances, including 15 goals. After which he joined Manchester City.
Paul Pogba- 85
Labile Pogba competes both for the France national squad as well as Serie A club Juventus. Pogba, who was raised in Lagny-Sur-Marne, first entered the Ligue 2 club Le Havre's youth system in 2007. He later joined the infamous Manchester United.
However, getting a small chance to play on the field forced him to leave Manchester United in order to sign with Juventus. There, he assisted the team wins four straight Serie A championships. In addition, he won two Coppa Italia plus two Supercoppa Italiana championships.
Jorginho- 85
He is the main midfielder for both the Italian national team as well as Premier League team Chelsea. A Brazilian-born Italian immigrant, he began his official journey with the Verona youth squad. Since he was very talented, he was later pushed up to the main squad.
He was contracted to Sambonifacese for the 2010 and 11 campaigns. Prior to Chelsea, which he transferred to back in 2018, he played in 160 matches—making him one of the youngest and most skilled players out there.
Pedro González López- 85
Pedri, also recognized as Pedro González López, is a central midfielder for La Liga club Barcelona and the Spanish team. In the football world, Pedri is recognized to be among FIFA 23's Best Central Midfielders, as well as the most talented young players in the world.
Jude Bellingham- 84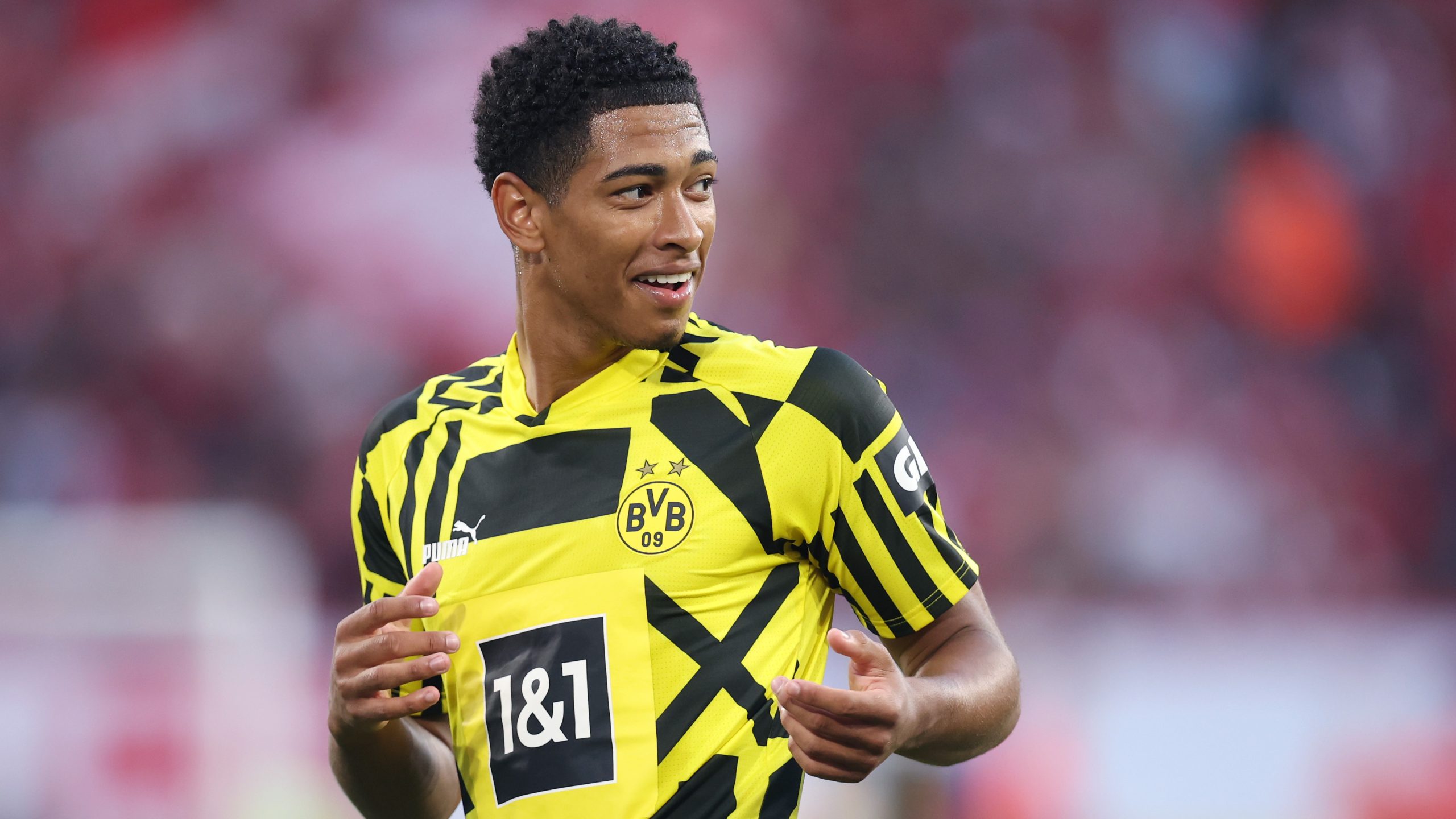 He is a part of the Bundesliga club Borussia Dortmund and the English official football team. Unlike most players, he started his career very early on and had his debut at the age of 16. During the 2019 and 2020 seasons, he was deemed to be the club's youngest player.
The new FIFA 23 is out, and we could not be happier! The 30th installment of the game hit the market, and fans are rushing to play the game, and we do not blame them. After all, FIFA 23 is the final installment of the franchise. Leaving behind a legacy that will be hard to beat.
We hope that our guide on FIFA 23 Best Central Midfielders was able to help you.
Was this article helpful?
Thanks! Do share your feedback with us. ⚡
How could we improve this post? Please Help us. ✍