Soul Hackers 2 is a brand new JRPG from Atlus, who is famous for creating critically acclaimed titles like the Persona franchise. The original Soul Hackers was a follow-up sequel to SMT Devil Summoner, and now more than two decades later, its successor is finally here with a staggering glow-up and release to usher in a new audience. The game is out for all next and last-gen consoles like the PS4 and PS5, but today, we will discuss the best settings players will need to keep in mind when they run Soul Hackers 2 on PC via Steam.
Multiple boss fights, such as Ash and The Gate Guardian, will challenge you in the game. But knowing the Best Demons In Soul Hackers 2 will easily trivialize them. Furthermore, you can even browse through our list of Combat Tips and the complete Beginner's guide to make your treacherous journey in SH2 a lot easier.
The game itself has managed to garner quite the popularity as of late from fans of the JRPG genre. There are no major concerns that you need to be aware of that might affect the capability of the game's performance. As we will be mentioning in the guide today, you should be able to play the game without any limitations safely. Before we begin, we highly suggest checking out our Review of Soul Hackers 2 to learn every essential aspect of it.
Soul Hackers 2 System Requirements
First and foremost, it is worth mentioning the exact hardware requirements for SH2 in order for you to even access and launch the game peacefully on your PC. Over time, there have been many technological advancements in Video Games that have evolved their general appearances and features.
So keeping that in mind, Developers often need to run different hardware tests on their games and provide proper and cohesive system requirement settings for the player base. There is always the rare case of games malfunctioning on your PC, thus running poorly even though their core optimization is perfect and verified by critics and other performance analysts.
Hence why, going over the Minimum and Recommended system requirements listed by the company themselves is an absolute must for any game, so you run it without any worries. Thankfully, we have gone ahead and listed both of these lists so you can have a general idea if your PC can run Soul Hackers 2 at the best settings possible.
Minimum Requirements
The minimum requirements are the bare minimum that you will need to meet in order to successfully launch and play the game. However, you will be forced to apply some minor limitations, such as running most of the critical graphical settings on the lowest possible options.
You will be able to play the game at your pleasure, but it won't look appealing and may suffer from frame drops. The minimum requirements for Soul Hackers 2 are the following:
Requires a 64-bit processor and operating system
OS: Windows 10
Processor: Intel Core i5-3470 | AMD Ryzen 3 1200
Memory: 8 GB RAM
Graphics: NVIDIA GeForce GTS 450 1GB | AMD Radeon HD 5770, 1 GB
DirectX: Version 11
Storage: 22 GB of available space
Additional Notes: These components should be able to allow you to run the game at 1080p with 30FPS, provided that you tinker with some rendering scale options or the resolution.
Recommended Requirements
The Recommended requirements will usually allow you to run the game at the ideal settings, which is either at the highest settings possible within the game along with the gold standard of running at 60 frames per second. Even with a mix of these with the minimum settings, you should be able to play SH2 with relative ease:
Requires a 64-bit processor and operating system
OS: Windows 10
Processor: Intel Core i5-8600 or AMD Ryzen 5 3600
Memory: 8 GB RAM
Graphics: NVIDIA GeForce GTX 760 2 GB | AMD Radeon HD 7870 2 GB
DirectX: Version 11
Storage: 22 GB of available space
Additional Notes: If you can squeeze in a little more VRAM, then you should be able to run the game at the highest options available to you at 100% rendering scale and 1080p, along with locked 60FPS.
Best Graphics Settings for Soul Hackers 2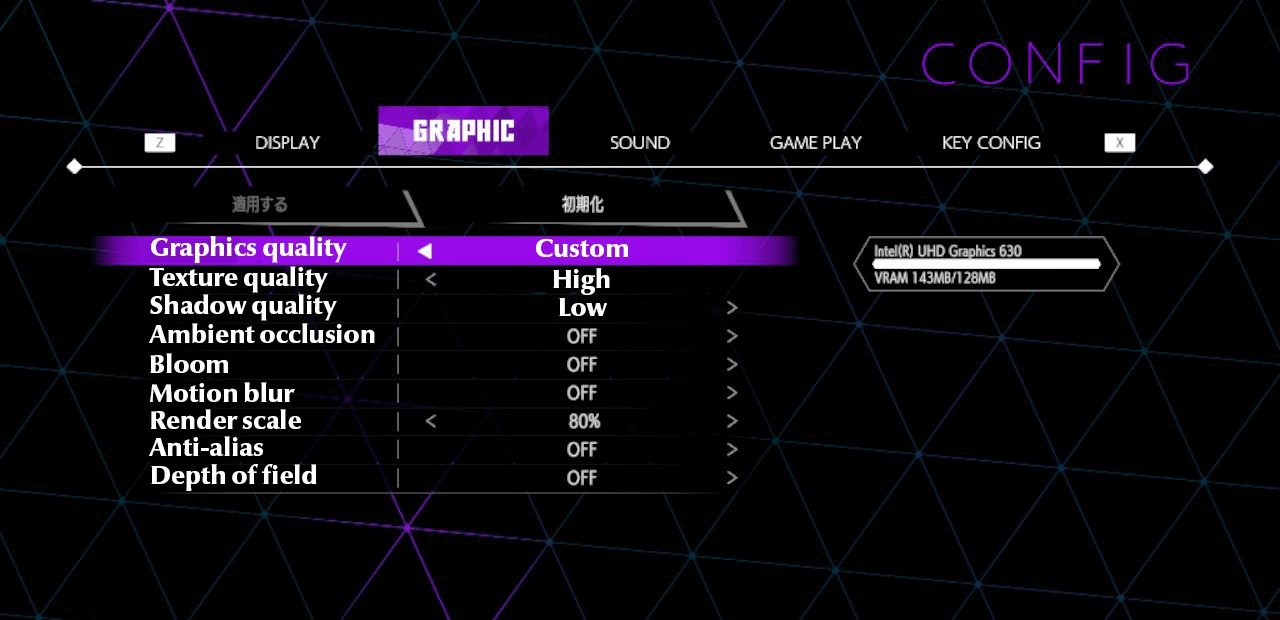 Thankfully, Atlus wonderfully lets you customize a plethora of Graphical options, which will let players take the load off of certain components. Some can drastically affect the performance rate, while some may as well be turned on because they won't impact your system as much as the other settings. The list of Graphics and Display options that Soul Hackers 2 offers is given below if you are interested in checking them out:
Resolution
FPS Limit
V-Sync
Texture Quality
Ambient Occlusion
Bloom
Motion Blur
Render Scale
Anti-Alias
Depth of Field
The most efficient way to gain the best performance capabilities in Soul Hackers 2 is by reducing the Shadow and texture quality. The latter can be discussed a little bit more in detail as it is primarily dependent on how much VRAM your Graphics Card has most of the time.
Preferably, if you have at least 4 Gigabytes of VRAM, then you should be able to suffice at Medium to High in Textures. Otherwise, either 8GB or 12GB GPUs should be able to run the game at Ultra Texture settings, given the fact that we tested it out on an AMD RX 580 with 8GB VRAM, which proved to be more than adequate to run it.
Also, the shadow settings are your personal choice, but we prefer to keep it at either Low or Medium matrics since there is barely any difference whatsoever at Medium and High Settings in Shadows.
Anti-Aliasing is another key setting that can tank your performance or increase the graphical fidelity. It essentially helps to smoothen the sharp edges you'd see around the global textures and character models. There are three types of anti-aliasing options in most video games: FXAA, SMAA & TAA.
In layman's terms, FXAA is more so optimized to give you more performance advantage while still keeping the anti-aliasing properties to a bare minimum degree. It works by blurring out the jagged edges and slightly lowering the image quality, one that should be barely noticeable at all for anyone concerned. Aside from that, SMAA and TAA are almost the same in that they will improve and enhance the image quality and presentation.
For budget builds, you can even get away by turning down your overall resolution settings from 1080p to either 900p or 720p display. Thankfully, there are high chances that you probably won't have to do this at all since Atlus has done a remarkable job at optimizing the game, unlike most developers in the industry. So far, there haven't been too many complaints about Soul Hackers 2 being unoptimized aside from a few minor bugs or glitches.
However, if you are still worried about running the game on your build, then fret not, as we have covered a few workarounds to keep in mind that will help you maximize the performance and quality of SH2 on your PC.
Also, consider reading: Best Ways To Get Money In Soul Hackers 2
Update The GPU Drivers & Windows OS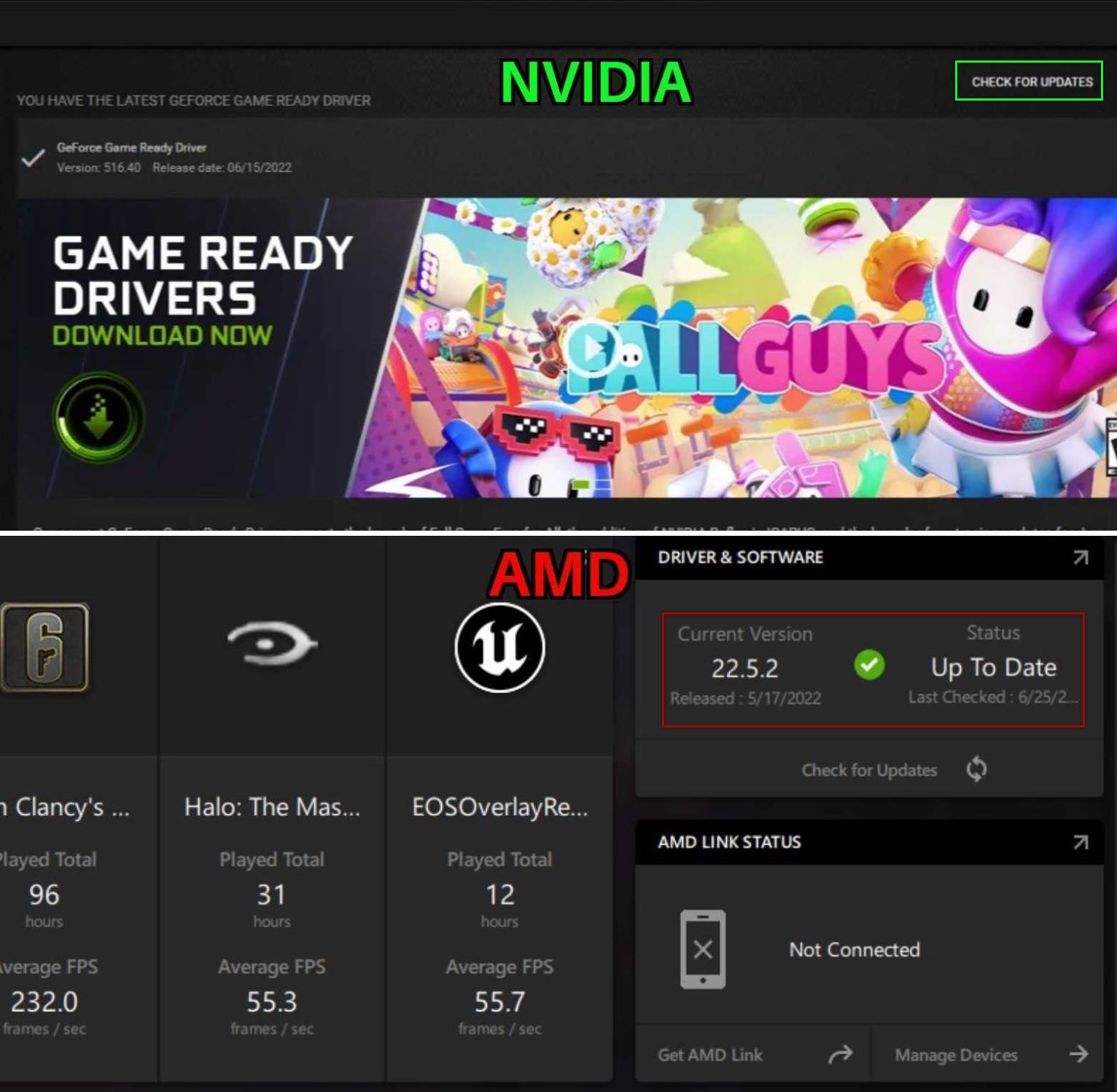 The graphics card drivers are the primary building blocks so that your GPU can perform at its highest and best efficiency and, most importantly, run games at the ideal performance metrics.
More often than not, Both Nvidia and AMD will release new updates to their GPU line-up, which will allow them to use the up-to-date firmware. It will allow gamers to run the latest games at their desired settings much more easily, without any worries.
Most GPU drivers can be updated by visiting the official websites of AMD and Nvidia, which will more than likely guide you to their site, which covers the latest driver updates. But much easier than that is to simply verify and scan for new driver updates from the GPU Control, which will let you know the current or new drivers update. You should check for new driver updates every few weeks or so or whenever a new hit game launches.
However, for the minority of gamers who will be using an integrated graphics processing unit, they cant opt to check its version through the following short steps: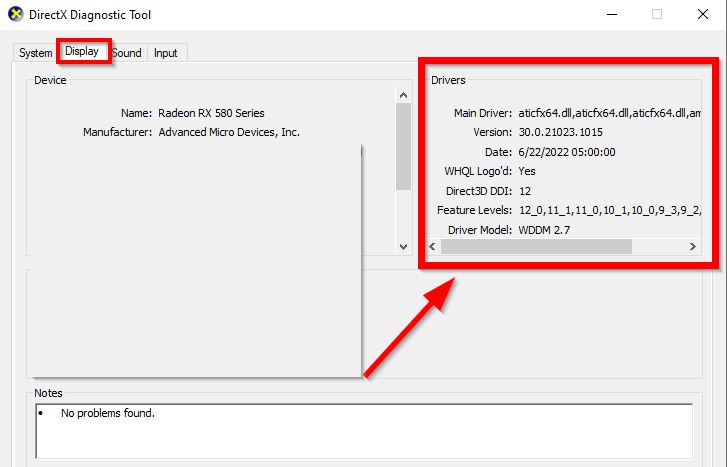 Press together both the Windows + R keys on your keyboard.
This will open up the windows command prompt search box, which is also useful to run various types of applications or software under administrator settings.
Type in "dxdiag" and then press the Enter key to run it.
After the new window pops up, select the display tab, as shown in the image above.
Here you can check the integrated GPU you have along with its drivers' version and their release date.
Windows Update
The operating system plays an integral role in running games, almost the same as a GPU and CPU. After all, they are the backbone of your machine, whether it's the Windows OS or even the cult-classic Linux. But for this guide, we are looking to specifically look at the Windows 10 OS that most users will assumingly be using to run games such as Soul Hackers 2.
The Windows updates are automatically updated and organized by Microsoft, who will consistently release new firmware updates for it over time. But if, for some reason, you have the Auto-update functionality turned off in your settings, then manually checking for new versions is highly advised.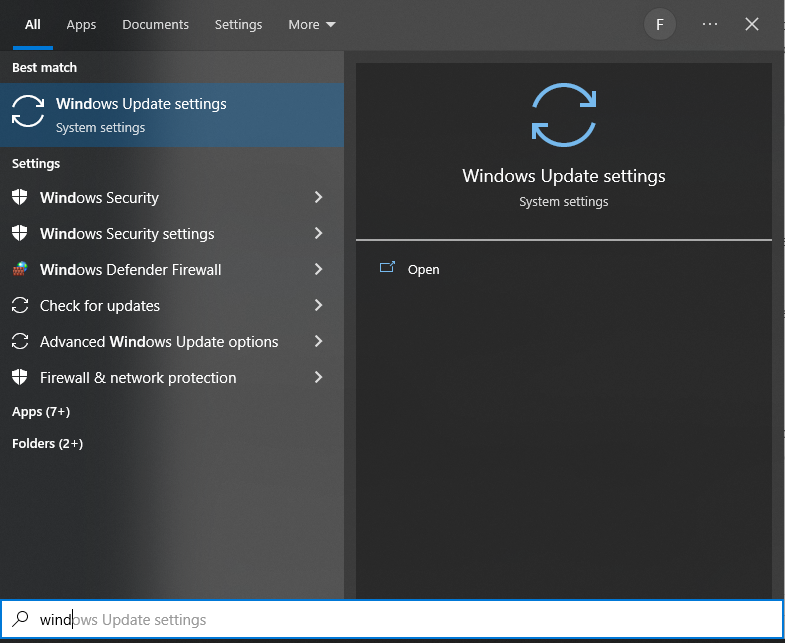 You can check for new updates most thoroughly by typing "Check for updates" in the windows search bar. Once you select it, you will immediately be told if you're version of Windows is up-to-date or not, so keep that in mind as you are looking to bring the most out of the best settings for Soul Hackers 2 on the PC version.
Best CPU Settings
The processing unit is one of the most valuable components of your system, one of which will be taxing to run games, so you will need to optimize the best settings for it to run Soul Hackers 2. By default, games that are perfectly optimized by the developers are not permitted to utilize CPU consumption too much. But there are certain instances that you will need to avoid to have its usage as minimal as possible.
Windows 10, by default, will keep most of your CPU efficiency at a balanced degree, but we have managed to list a few other ways that you can use to keep it under further leverage. In doing so, you will be able to use that extra processor core data to use in balancing the best possible performance settings of Soul Hackers 2.
Enabling Game-Mode
Microsoft is known to push the boundaries of its features to the point where accessibility is its top priority for users, especially for people who want to boost their gaming performance. Fortunately, there exists such a handy feature to fulfill that desire with the help of "Game Mode," which forces the PC to use all valuable data in allowing the currently running game to perform at the ideal ratings. Following are the steps to enable it on your PC: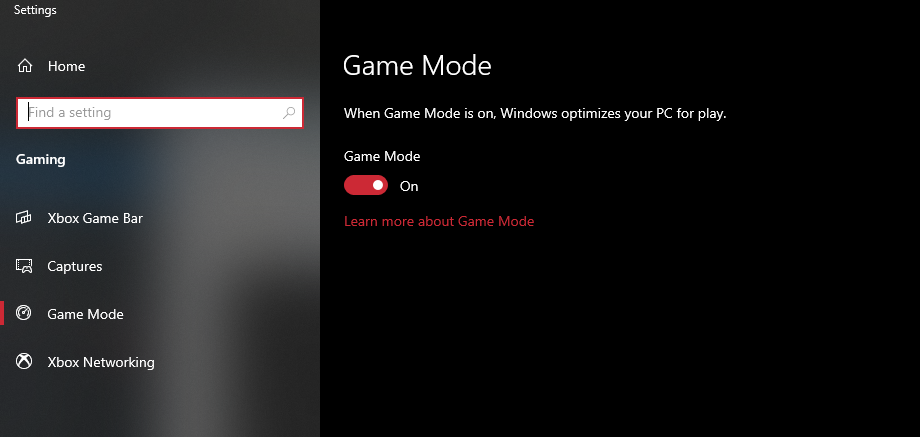 Simply type "Game Mode Settings" in your window search bar and press the Enter key.
A new menu should open up, which will allow you to enable or disable the feature. Furthermore, you will even have the option to learn more about its mechanics and how it enhances your gameplay here, too, via the Learn More information beneath the feature itself.
While you are at it, you might as well tweak the Game-Mode settings menu too, which you'll be able to view right below the Related settings tab, as shown in the image below here.
Once you open up the menu, the rest of the process is pretty simple to give you a boost in FPS since you just need to follow the steps mentioned below: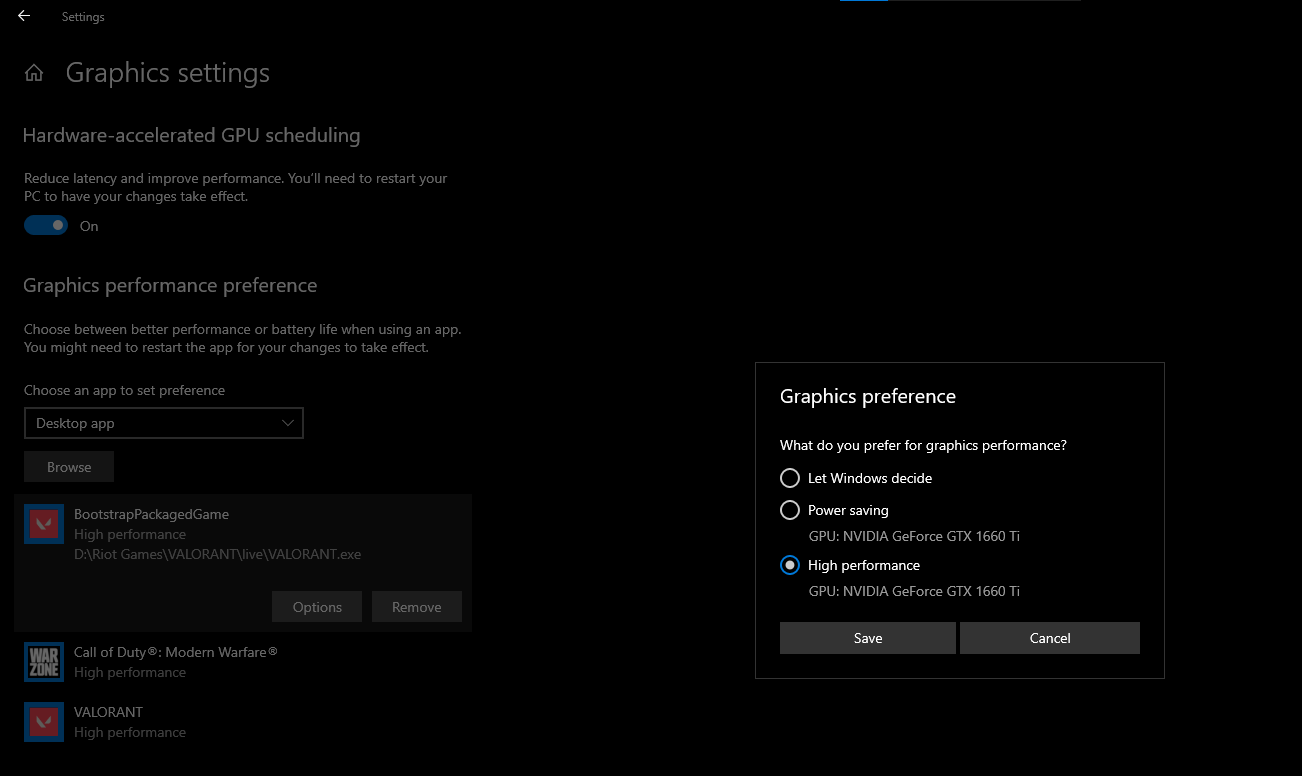 Setting a game to high performance to increase framerate.[/caption]
So first of all, click on the Graphics Settings; what you need to do is to turn on the setting called the "Hardware-accelerated GPU scheduling," which should be right in front of you to toggle.
Now select the Browse button under where it says "Graphics Performance Preference".
Simply find the game's location and then press the Enter Key.
It will now show up under the Graphics Performance Preference but do not close it yet, as we need to accomplish one more thing here.
Once again, click on the game, and choose the High-Performance setting as shown in the image above to get the most out of the feature.
Best GPU Settings
The Graphics Card is the magnum Opus of your system, and it is one of the essential components for any gaming PC so that it can run video games with the best possible outcome. Making changes beforehand and tweaking the settings to your desired preference is vital to properly playing the game. Many are not aware of it, but prioritizing the GPU settings should always be the first step when launching a brand-new game.
Most importantly, though, knowing which setting can do what function is important. So we have gone ahead and listed the best settings in each GPU to better accommodate the game. The primary focus of these settings is to have better performance while sacrificing only a minor fraction of the image quality.
NVIDIA Settings
To set up your NVIDIA GPU settings, you will first need to open it up by searching for it in the Windows search bar or by right-clicking and launching from the small sub-menu. Once in the Control Panel, it's just a matter of navigating into the 'Manage 3D settings' Tab now.
Here, you should spot a large list of various graphics settings that you can alter, plus in some ways, more than one. We highly recommend carefully following the procedure as described, without doing anything yourself if you do not have prior knowledge of what these settings do:
Since we are looking to make modify the settings of Soul Hackers 2 only, just click on the Program settings and select the title. However, you can also click on the Global Settings tab in the control panel which will allow you to modify the settings of all the games in your library and on your PC.
Once you are done, select the option known as the Power Management Mode which you will need to change to the Maximum performance setting instead. It will essentially ensure that the Graphics Card is performing at its best capabilities.
Here, just click on the option called the Image Sharpening Mode and completely disable it. This will lower the rate of sharpness during the pre-composting in the textures of games that hoards up your valuable assets for no major or beneficial reason.
Next up, under the Max Pre-Rendered Frames, just adjust the value of it to 1. What it does is reduce latency and lag to your Graphics Card by only loading the immediate frames in the game instead of bulking several in an all-in-one queue
Nvidia has implemented features known as G-sync and Threaded Optimization for specific types of monitors, If your display supports it then we suggest turning it on which should greatly benefit your gaming performance in the long run.
Select the Display Mode and set it to 'Single Display Performance Mode'. Now all of your resources will be focused on a single monitor instead of being distributed between all of the other monitors.
Lastly, switch up the Texture Filtering Quality to Performance Mode respectively, and then you should be set from here on out.
AMD Settings
AMD Graphics Card users can alter the settings from the Radeon Control Panel. Following are the steps needed to get the best settings of Soul Hackers 2 on AMD :
Right-click anywhere on your desktop screen to open the AMD's Radeon Control Panel.
Here, you should see a variety of options from System, Graphics, Display, and more. For our current purposes, just click on the Graphics tab, as shown in the image above.
You will see a bunch of options such as the Radeon Anti-Lag, Radeon Chill, and Radeon Boost, go ahead and turn them off since most of the time, they are enabled by default.
If there are any screen tearing issues, then you should preferably turn on V-sync which is designed to negate that problem in video games.
You will need to disable the following options known as Frame Rate Target Control, OpenGL Triple Buffering, Anisotropic Filtering, Image Sharpening, and Maximum Tesselation level, which are pretty much useless unless needed for SH2.
Enable the Surface Format Optimization setting.
In order to get additional performance boosts, we suggest heading to the GPU Workload Settings and changing it to Graphics Mode.
Once you are done with that, select the Texture Filtering Quality setting and change it to the Performance Mode option.
Finally, to better help compile the shaders in Soul Hackers 2, choose the Tessellation and 'Shader Cache' settings and adjust both of them to the AMD Optimized mode.
Verify Integrity Of Game Files
In today's age of video gaming, there is a high possibility that the files that make up the building blocks of a game will often go corrupt or, worse, end up missing. It can happen due to a random power outage or unexpectedly if your HDD isn't performing well. It will end up causing performance issues in your game and even cause it to perform irrationally if not fixed soon enough.
However, to alleviate gamers of this issue, game launchers such as Steam by Valve have implemented an extremely beneficial process known as Verify Integrity of Game files. It will allow the Steam platform to scan the main directories of the game to check if any missing files might be degrading its performance. So follow our step-by-step procedure to learn how you can do that yourself too: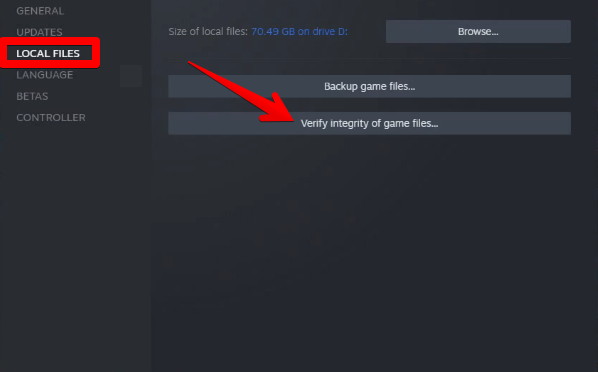 Open up the Steam Launcher by searching for it in the Windows search bar, or preferably pin it to the taskbar so you can launch it with ease.
From the main menu on the hub, open up the Library Tab.
Here on the left sidebar, simply locate Soul Hackers 2 from the list of owned games.
Right-click on the game, and to open up a submenu, here select the Properties option.
From the list of options, select the setting titled Local Files.
You should now be able to begin the process of verifying the Soul Hackers 2 game files, which should roughly take 10-15 minutes to complete.
It is mostly dependent on the total size of games, so keep that in mind.
Furthermore, if there are any missing files found from the directory, Steam will notify you immediately once the process is complete. Otherwise, it should report '0 missing files' in the notification message box.
The process is verified, and 100% trusted, so do not worry about it tinkering with your files or tampering with any of your precious save files on the HDD.
Deleting Junk Files
So in order for your PC to run smoothly as possible, you will need to configure and clean up some of the junk files clogging up the memory part of your system. If you haven't cleansed some of that non-existential data then this process is something that is a must to do. Following is the procedure in order to remove these junk files from your system:
In the Windows search bar, type "Disk Cleanup," as shown in the image above.
To run the Disk Cleanup process, simply press the enter key to begin it.
If you are running third-party software such as Avast Cleanup, then you should have no problem doing it yourself since the procedure is most automatic, but we would still recommend using the one provided by your Windows OS.
In case you are using third-party software like CCleaner and want to check if the junk files are gone, simply navigate through the steps given below:
Press Win + R to open the run box → type "prefetch" → remove all junk
Press Win + R → type "%temp%" → remove all junk
Disable Background Apps
Background running software, typically browsers, can affect and tank performance too. It will pressure your system to divide its attention which can end up reducing the overall power production rate of your Graphics Card. More often than not, you will have applications such as Discord running behind the scenes on your PC, which can drastically affect your entire RAM usage. Following are the steps below to close the various background apps and software via the Task Manager:
You will need to search for the "Task Manager" in your Windows Search Bar and then select it or just press the Enter Key.
Alternatively, you can also launch it by Right-clicking on your taskbar and opening it from there.
There should now be a new menu that will show up, it will list all of the currently running apps and software on your desktop.
Verify if there is anything from here that might be using up an absurd amount of your CPU or RAM component data.
Now just select the application or software, right-click on it and then just close it by choosing the "end task" option when prompted.
Contact Support
Unfortunately, if there are still some sore thumbs sticking out in the performance settings despite what we mentioned to improve them in Soul Hackers 2, then it might be time to contact Atlus Customer Support.
Luckily, the customer feedback for the company is well-known to reply fast, and if you want, you can even browse through the dedicated social media platforms of the game too. Who knows, you might just even find yourself chit-chatting with the hardcore community of the game on either Reddit or Discord, who can greatly help you in this matter.
The game's developers are constantly striving to roll out more patches to improve the ecosystem and its quality of it, so make sure to check for any improvements or updates made on it regularly. This concludes our in-depth guide on the Best Settings for Soul Hackers 2 on PC. Let us know if you need further assistance on any kind of problem that may present itself in the comments box below!
Next: Farthest Frontier Best Settings
Was this article helpful?
Thanks! Do share your feedback with us. ⚡
How could we improve this post? Please Help us. ✍