Bayonetta 3 Gameplay Leaks Online A Week Ahead Of Release
The game will be released on 28th October.
Bayonetta 3, an action-adventure developed by PlatinumGames, has been in the news for all the wrong reasons and to no fault of the game's performance, as it is yet to be released.
A few days back Helena Taylor, Bayonetta's voice for 13, years alleged that she was being underpaid by PlatinumGames, hence she refused to continue working for the developers. She even asked fans to boycott the game. These claims were later rejected by Hideki Kamiya, the game's director.
---
MAJOR TAKEAWAYS
Two gameplay videos of Bayonetta 3 have been leaked online, 7 days before the game's release.
The leaked footage is in two parts. The first part, Record in Time, is named after the first chapter of the game. The second part, Prologue, is named after the second chapter of the game.
Bayonetta 3 was recently gripped by an unfortunate controversy.
The game will be released exclusively for Nintendo Switch on 28th October.
---
Now, two videos of Bayonetta 3 gameplay have been leaked on a file-sharing website, Mega.nz. The first video, named Record of Time, is 10 minutes long while the second video, named Prologue, is more than30 minutes long.
Record in Time
The first video starts with Bayonetta's monologue, which is also the first time we hear Jennifer Hale's voice as Bayonetta. Bayonetta talks about how she dreamed of meeting her version from a different universe, and that she wished to see her father from another universe as well, as she lost hers in her universe. But instead what she got was a nightmare.
Bayonetta is then seen fighting what appears to be an evil spirit along with Viola, a witch in training, and Sigurd. The evil spirit has the upper hand in the battle. Bayonetta, despite summoning her dragon, Gemorrah, is unable to overpower the enemy.
After sustaining a mortal wound, she is unable to fight anymore. The spirit breaks her Umbran Watch and kills her. Sigurd dies as well, while Viola is able to fool the spirit and escapes to an unknown dimension, possibly to the world of the current game's Bayonetta.
Prologue
In the second video, the game starts in New York, where Bayonetta is out looking for a "mystery guest" with Enzo, her friend. A mysterious voice seems to call out for help several times. She traces the voice back to a luxury yacht docked on a pier. She leaves Enzo in the car.
Enzo sees unnatural lightning in the sky. From the lightning, Viola falls straight into his car. She asks him to help her look for Bayonetta before losing consciousness.
While Bayonetta is on the yacht, she sees an enormous wave heading toward the city. The wave seems to be generated by a monster resembling Sapienta, a water-controlling monster. It is later killed by Rodin, Bayonetta's weaponsmith.
Bayonetta then fights off several humanoid devils. She is confronted heavy Humanoid, Cumulonimbus, who appears from a portal. She is unable to deal much damage to it and ends up summoning Gemorrah. She controls it with her Demon Slave dance. Cumulonimbus is then defeated with a 2400 Gigaton attack from Gemorrah.
But there seems to be no respite, as almost a dozen gigantic humanoids ravage the city. Bayonetta is saved by Jeanne from the incoming laser attack. They only go a little far, when they are confronted by a Demon named Kraken. Jeanna ends up being swallowed by the demon.
Bayonetta is powerless against it. She summons another infernal demon Madama Butterfly. Kraken is eventually defeated and Jeanna is saved.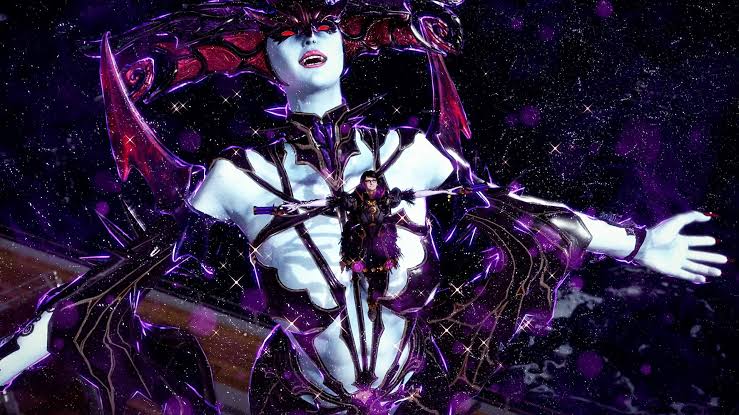 From the leaked footage, Bayonetta 3 seemed very captivating and true to its roots. The combat sequences were also evidently very well done. And Jennifer Hale's voice acting never seemed to miss the mark.
But it remains to be seen whether the recent unfortunate events hinder the game's success or not. Whatever the outcome of the current situation is, let's hope the people who worked tirelessly on the game don't get punished for the wrongdoing of Nintendo and PlatinumGames.
Bayonetta 3 will be released exclusively for Nintendo Switch on 28th October.
Will Bayonetta 3 fall short of success due to recent controversy? Do discuss in the comments below.
Was this article helpful?
Thanks! Do share your feedback with us. ⚡
How could we improve this post? Please Help us. ✍