Subnautica and its sequel Subnautica: Below Zero are the sort of games I have come to expect from the developer Unknown Worlds Entertainment. These are single-player titles with extremely atmospheric settings, and a massive emphasis placed on sound design and the ambiance in general. So when the studio announced that they were making a multiplayer turn-based miniatures game, I didn't really know what to expect, but I knew I wanted to write our eventual Moonbreaker Review.
And to be fair, I think I was justified in feeling extremely confused about this shift in tone. Both of the Subnautica titles are considered to be some of the best survival games on the market right now, and apart from the Sci-Fi themes, they share next to nothing with the studio's newest release.
But I gave Moonbreaker its fair shake, and now I'm here to tell you what I thought about this fascinating new experience.
Story And Setting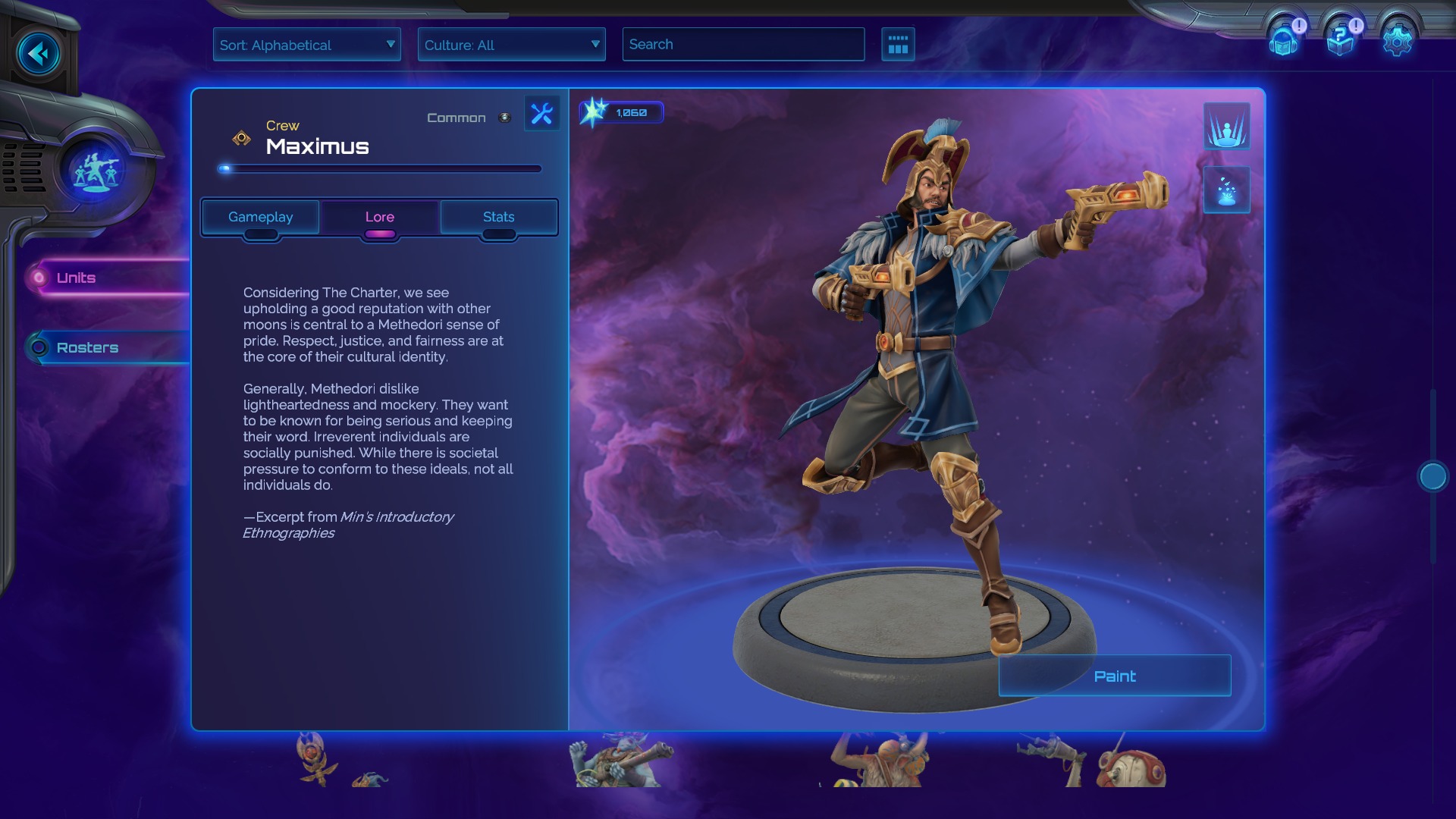 If you are a fan of the fantasy genre and often find yourself buried deep in one series or another, then chances are that you might have at least heard of one of the most celebrated fiction writers of our time: Brandon Sanderson. And like a lot of fans of the author, Moonbreaker first came to my attention when I heard that the author was working with Unknown Worlds Entertainment to create the setting of the title.
So I was honestly ecstatic to see what the narrative would be like, and I constantly kept up with any and all updates from the studio. And the thing is, Moonbreaker does have a genuinely interesting premise and there are different factions and characters to learn about, but most of this information is not actually delivered through the game itself but by companion pieces like the Tales from the Reaches drama series.
It honestly sucks when a title looks as interesting as it does, but most of the plot is not delivered in-game. I wanted to learn more about the units I was using, but I was relegated to reading lore entries in the menu.
Gameplay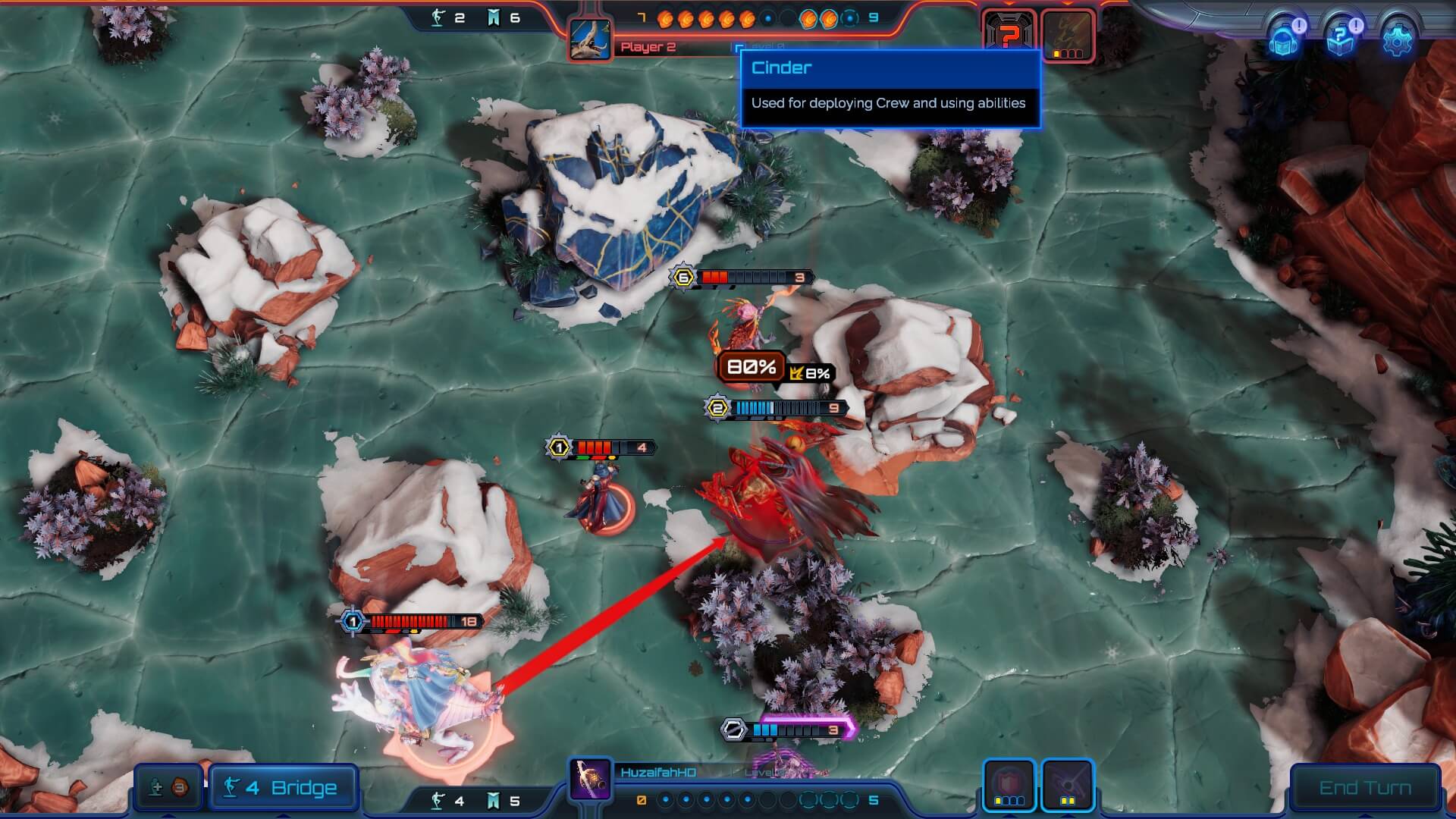 As mentioned earlier, Moonbreaker is described as a digital miniatures game in which you control various different units in a wargame format. It's literally made in the image of franchises like Warhammer 40K, but instead of a physical table with actual solid parts, your units and the battlefields are completely digital.
And that's actually the greatest appeal of the title, as the units you control actually resemble miniatures, complete with frozen poses and their own bases. The way they attack and move is all based on how a physical unit would be moved by your hand. And that little quirk is a bit difficult to explain without showing you a video but trust me it looks incredibly charming.
In terms of how the gameplay works, players create their own squads of 10 from a variety of different units with varying different skills and stats. You then take these teams into battles against an opposing squad, in what can best be described as a turn-based tactical system.
You can move units around the maps as long as they stay within a certain radius that is determined by their movement speed, you can get them into cover to increase their defense, and the range and area-of-effect of attacks and special abilities are clearly shown on the screen with glowing markers. Think XCOM, but with miniatures, for an elevator pitch to describe the whole thing.
Your squad is part of a deck, and the game randomly draws cards for you at the start of a match and also when a new turn rolls around. Deploying a card however requires a resource known as Cinder, which limits the number of units you can deploy at any one time. The amount of this that you gain increases with each turn that goes by, allowing you to crowd the board with units as you see fit.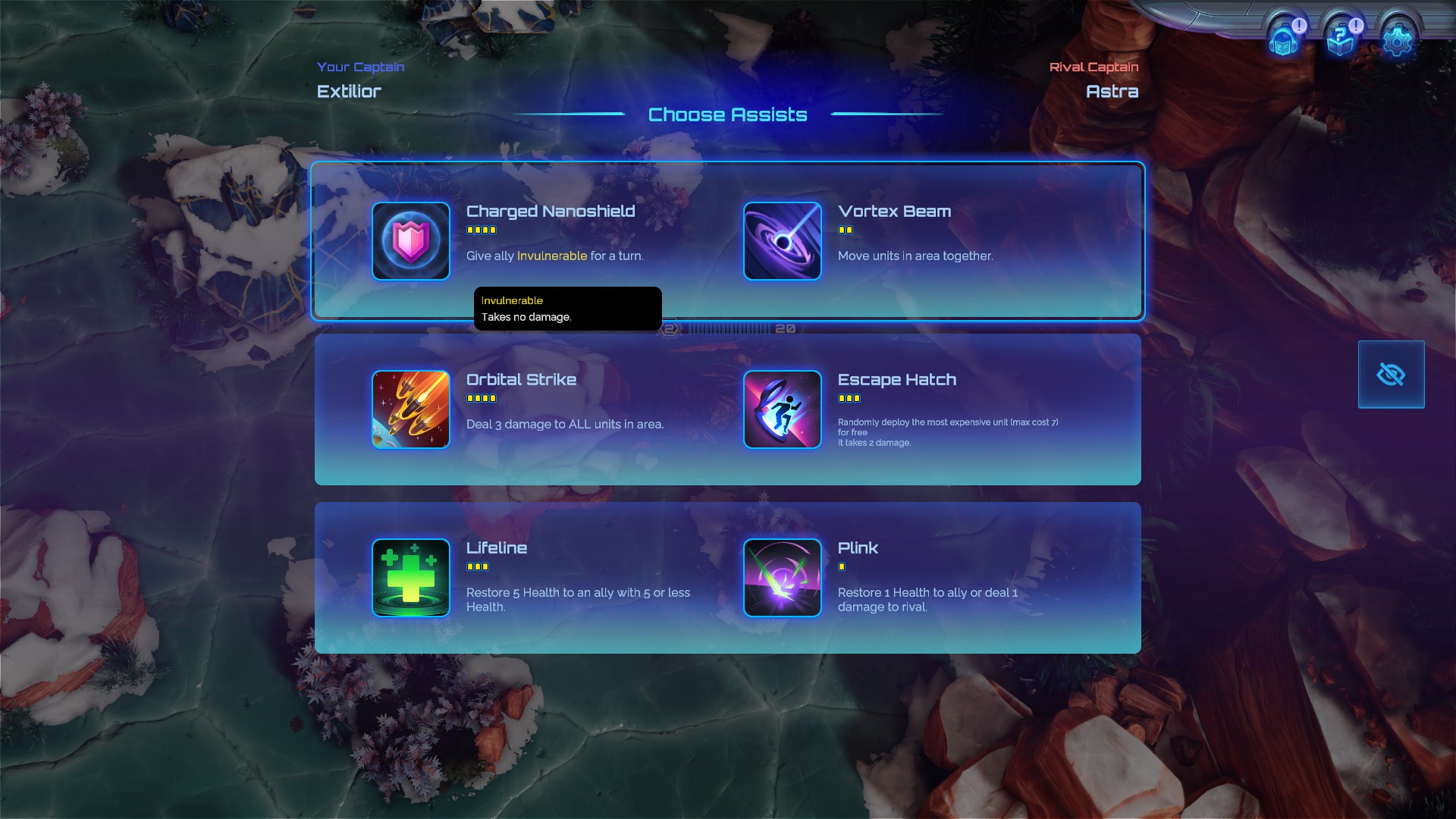 Cinder is also the resource that is necessary to use the special abilities of your characters, and it is also required to make use of the incredibly powerful assists, which can completely change the flow of combat in an instant. These assists range from the Orbital Strike which can deal immense damage to your enemies, all the way to Medical Recall, which heals a unit and even reduces its deployment cost.
So this one resource is used for three different aspects of combat, which in turn creates a resource economy that you have to manage if you want to do well. Knowing when to use it, and on what ability, is something that can make the difference between a good player and a phenomenal one, and this synergy of abilities and attacks is what makes the gameplay so engaging.
For an example of this synergy, let's take a look at Crankbait, which is a unit that can pull enemy targets towards them with a grappling hook. You can use this skill to pull far-away foes into the range of some hard hitters, perhaps someone who has been buffed to attack twice in one turn in order to deal massive damage. Or Zax Ja'kar could use his Gravity Disk to pull multiple enemies close together, and you can then lob a grenade in between them to deal massive damage to as many units as possible.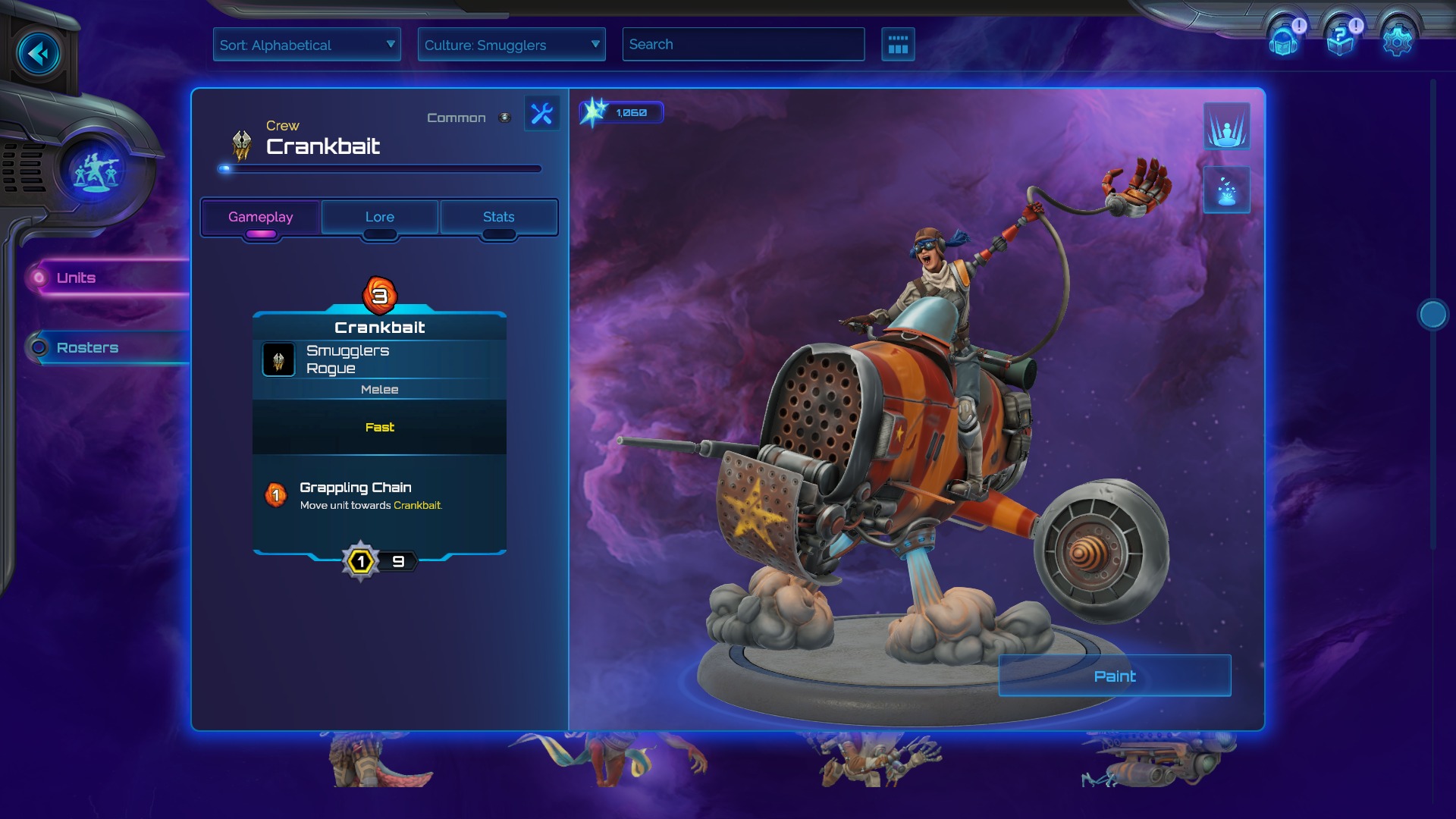 There are hundreds upon hundreds of different combinations like these that you can learn to use, and finding one that works well for you is almost euphoric. Most units also only have access to one skill each, but the three captains that lead each of the three factions in the game have access to two, which are also the most powerful in the game.
And that's basically what the combat in the game is like. You deploy units, manage your Cinder, and use it to activate various different abilities in an effort to outsmart your opponents. There are not a dozen different systems to be aware of and juggle at the same time, there are just a few and victory depends not on how creatively you can use them.
Another thing to mention is that since this is a miniatures-based title, customization is a big part of the experience. Each and every single unit can be extensively customized by your own hand, using extensive paint tools which allow you to color each and every single inch of your minis, just like you would have to in a physical tabletop game. So if you come across someone with a really impressive-looking unit, then they probably spent time and effort to make it look like that. There are also premade paint jobs available for each character for those players who don't want to, or feel like they are skilled at painting.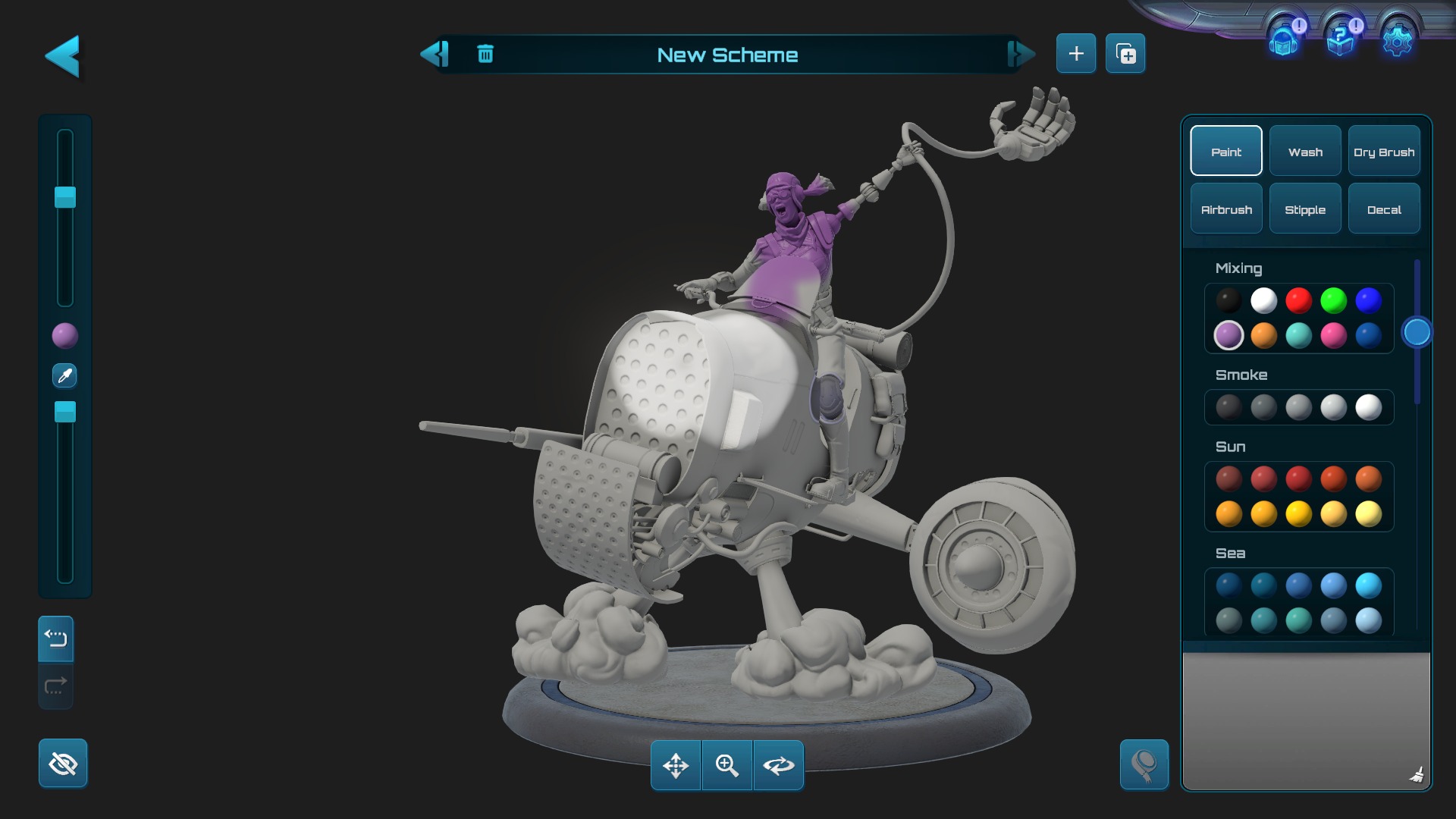 And finally, Moonbreaker only has three different game modes, each of which pits you against an enemy squad. There's VS Player, VS AI, and Cargo Run. As the names of the first two modes suggest, these are simply matches against real players or the AI, meanwhile Cargo Run is a series of escalating challenges against random bosses. So if you were wondering, no, the game does not have any sort of detailed campaign right now in Early Access.
Visuals And Performance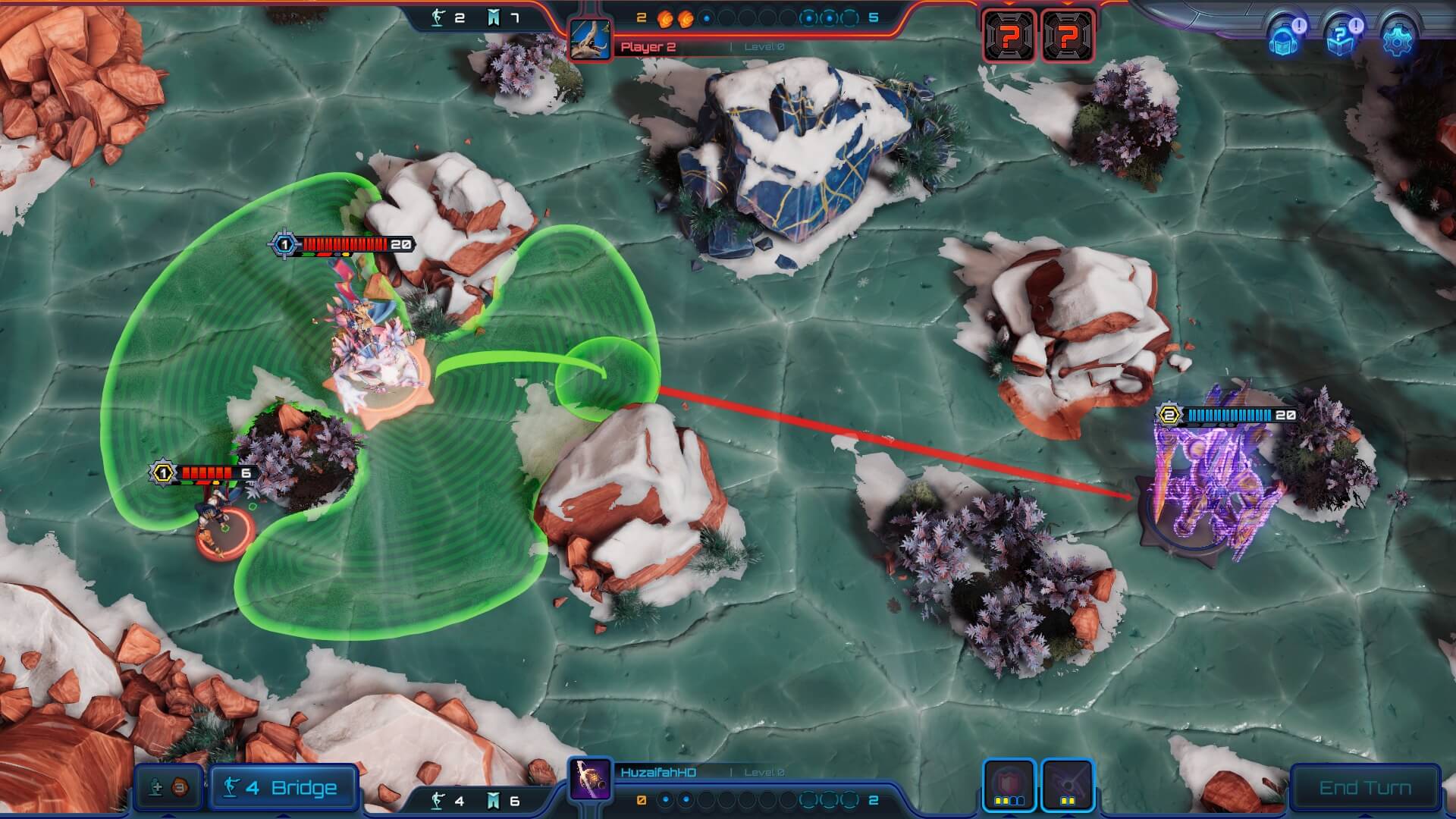 Moonbreaker is a beautiful game that makes use of a rich and vibrant color palette to make its fantastical setting absolutely pop. From the way the miniatures move to the effects and animations of their movement and abilities, everything looks absolutely gorgeous.
It is a testament to the art team that each of the units looks so detailed and alive even without any sort of paint on them. And when it comes to customization, I cannot give enough praise for the paint tools that allow players to make their own skins. Now I personally am not all that skilled at painting, but for those who are, this is an absolute godsend.
In terms of visuals, Moonbreaker runs at a steady 60 FPS on Ultra settings with my GTX 1060 with no stuttering and no graphical compromises. I even tested the game on my older RX 580, and the game still managed to run exceptionally well on High settings. This is a fairly well optimized game, and a large range of cards should be able to run it easily.
Verdict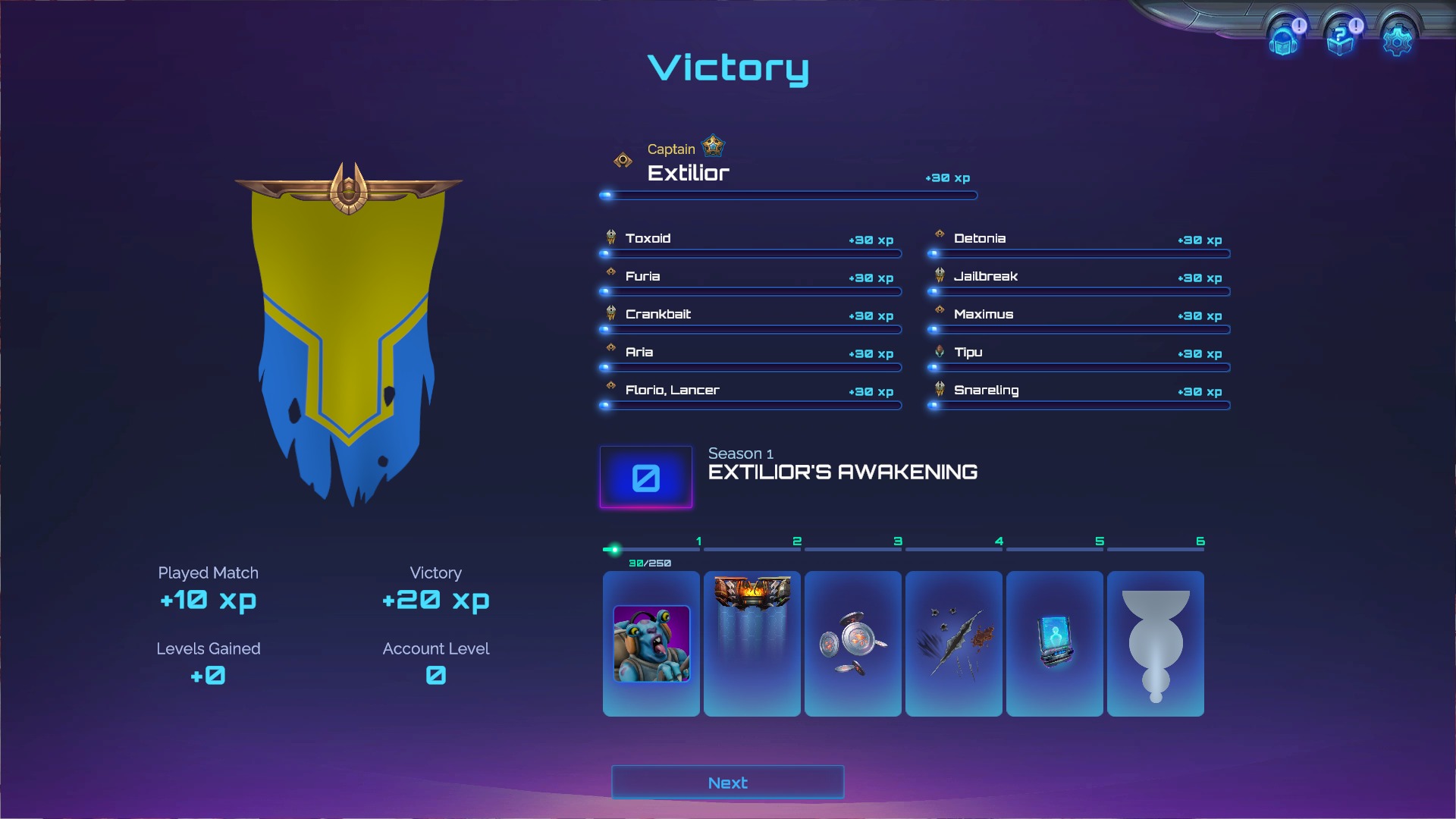 Moonbreaker is a smart and easy to learn strategy game that manages to capture the experience of tabletop gaming in a digital format. But mastering it is still fairly challenging, and the experience of learning how different units and abilities synergize with each other is what really sucks you in.
I loved the animations of the miniatures and the way they move around the battlefield. I honestly cannot praise this little attention to detail enough, it's what makes the entire game feel so much more authentic than any of its peers.
And do I wish that the game had a proper campaign and a way to deliver lore that was not watching a piece of companion media? Absolutely, but I'm not going to fault an early access game for that at this point in its development. Who knows, the developers might add a full suite of missions in the future. Right now though, I had a lot of fun with the game and I'm looking forward to what the studio adds to it going forward.
This has been our Moonbreaker Review. While you're here, consider checking out some of our other articles.
Was this article helpful?
Thanks! Do share your feedback with us. ⚡
How could we improve this post? Please Help us. ✍
Moonbreaker Review
Story And Setting

Gameplay

Visuals And Performance
Verdict
Moonbreaker is a smart and easy to learn strategy game that manages to capture the experience of tabletop gaming in a digital format. But mastering it is still fairly challenging, and the experience of learning how different units and abilities synergize with each other is what really sucks you in.
Pros
Great Miniatures.
Paint Tools.
Simple Yet Deep Combat.
Awesome Animations.
Cons
No Campaign.
Lore Delivery Needs Work.