Both Marvel Studios and DC Comics have been bringing their characters to life through video games for decades now. Superman was the first-ever superhero to be featured in a video game back in 1979 for the Atari 2600. Since then, both Marvel Studios and DC Comics have been in constant competition to release games based on their renowned characters. Deadpool is one of such characters from Marvel Studios that is cherished by the community.
Despite the massive popularity of Deadpool, there has only been one standalone game for the character, so far. Deadpool was developed by High Moon Studios and published by Activision in 2013. It was an action-adventure game based on the character with a narrative experience to it. The game was made in Unreal Engine 3 and while it certainly wasn't one of the biggest games from Marvel Studios, it did gain massive popularity for its composition of humour and action, perfectly representing the beloved character.
Earlier this month, Insomniac Games announced its upcoming standalone Wolverine game, Marvel's Wolverine, at the PlayStation Showcase 2021. This took the audience completely by surprise, as no one had expected the company to release a game based on any other Marvel Studios character besides Spider-Man. However, while Marvel's Wolverine will definitely bring something new for players, we're more anxious for another Deadpool game and we want Insomniac Games to make one.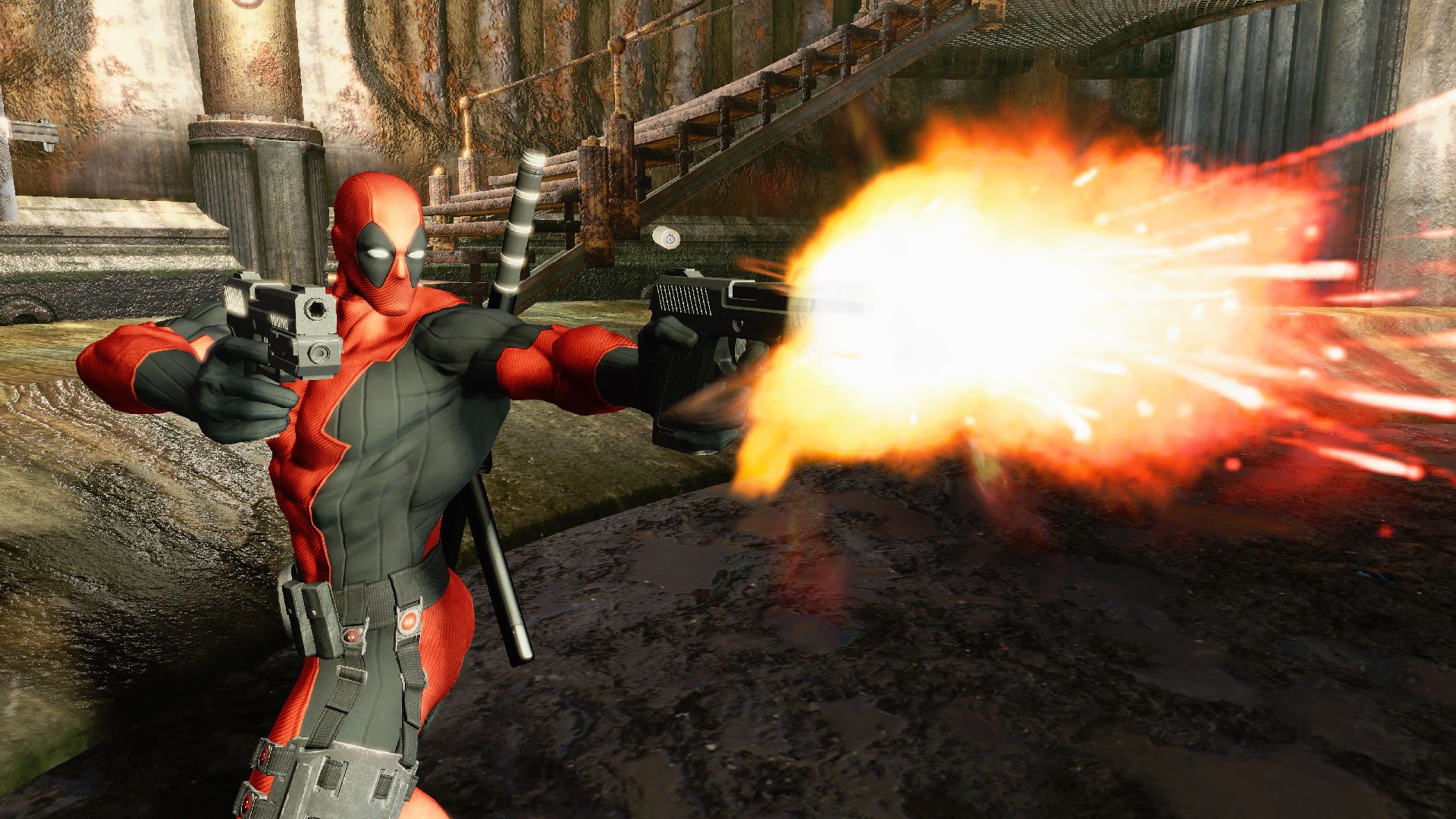 In August 2009, The Walt Disney Company acquired Marvel Studios and has since been responsible for the licenses behind most of its characters. Later in 2019, The Walt Disney Company acquired 21st Century Fox and renamed it to 20th Century Studios in January 2020. This acquisition allowed The Walt Disney Company to gain the rights to Deadpool and other Earth-10005 characters, such as Wolverine.
The Walt Disney Company has always been very strict when it comes to its licenses. Recently in 2020, the company won a lawsuit against a Florida-based retailer, Mouseprint Media (also known as "DisGear"), for using copyrighted images from its franchises, such as Star Wars. So, it's obvious that the company doesn't give out licenses for its franchises easily. However, Insomniac Games announcing Marvel's Wolverine has now paved the way for another standalone Deadpool game.
Why Insomniac Games?
In August 2020, Square Enix released Marvel's Avengers, developed by one of its subsidiaries, Crystal Dynamics, and it was, well, mediocre. Square Enix is behind some of the biggest video game franchises, such as Tomb Raider and Final Fantasy. However, Marvel's Avengers just didn't succeed as it should've. Considering the failure of Marvel's Avengers, Insomniac Games may be the only hope we have left of another standalone Deadpool game.
Also Read: Marvel's Avengers Is No Longer Protected By Denuvo On PC
Recently, Goichi Suda (better known by his alias, SUDA51), the director of No More Heroes, expressed his interest in developing another standalone Deadpool game in association with Marvel Studios and while that would certainly be remarkable, Insomniac Games has set the benchmark very high with Marvel's Spider-Man and Marvel's Spider-Man: Miles Morales, and the upcoming Marvel's Spider-Man 2 and Marvel's Wolverine. It would only make sense for the company to also be the one to make another standalone Deadpool game.
Deadpool Is Meant To Be With Spider-Man And Wolverine:
If you've read the Marvel Studios comics or watched the animated series, you know that Deadpool has always been there with Spider-Man and Wolverine. Whether it's the character's love-hate relationship with Wolverine or his deep care for Spider-Man as a friend, Deadpool was always meant to be with these two. Spider-Man 2 missed on much of the humour characteristic of Peter Parker that we get to experience in the comics and the movies. Deadpool will certainly fill that space!
Deadpool's first encounter with Spider-Man was in the 1997's Deadpool #11. Since then, the character has been a common occurrence with Spider-Man. Of course, there are different versions of Deadpool. For instance, the Deadpool from Ultimate Spider-Man despises Spider-Man. Still, both characters do stumble upon each other and that's what makes Deadpool an irremovable part of Spider-Man's portrayal.
The same applies to the character's encounter with Wolverine. Deadpool's first encounter with Wolverine was in the 1994's Wolverine #88. Then, the character has constantly appeared alongside Wolverine in the comics, animated series, movies and video games. Where there's Wolverine, there's Deadpool. In fact, both characters encounter each other in combat around the end of X-Men Origins: Wolverine.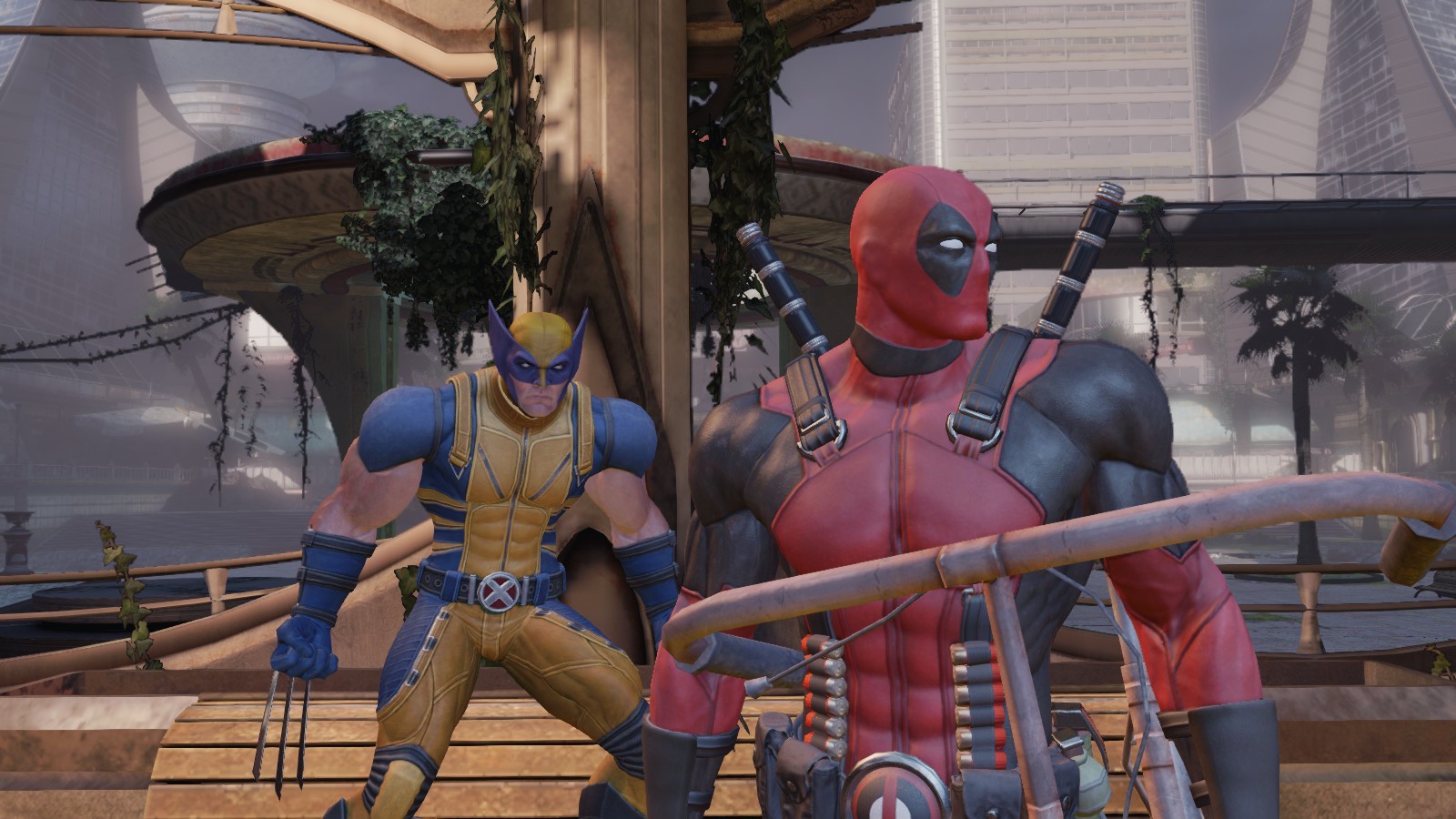 Both Spider-Man and Deadpool are very animated characters, while Wolverine and Deadpool have had a long and complicated history together. While it's highly likely that we may see Deadpool featured in the upcoming Marvel's Wolverine, a standalone game, particularly one that's open-world, that focuses entirely on the character's narrative and experiences is what we would like to see more.
Conclusion:
Over the years, the Deadpool franchise has relished a loyal and dedicated fandom. We're certain that many more people want to see a standalone AAA open-world game for the notorious character and Insomniac Games is the obvious choice for us. Unfortunately, the only Deadpool game we had was removed permanently from all digital storefronts, such as Steam and PlayStation Store, in November 2017.
So, another instalment to the franchise is definitely needed. Yes, if Insomniac Games does end up making another standalone Deadpool game in the future, it would most likely be exclusive to PlayStation consoles. However, given the success of the Marvel's Spider-Man franchise, we'd prefer Insomniac Games making it.
On a personal note, Deadpool is one of our favourite characters from Marvel Studios and the announcement of Marvel's Wolverine has made it likely that another standalone game for the character is imminent. We really hope that Insomniac Games and PlayStation Studios take note of this and make this happen.
What do you think about this? Do tell us your opinions in the comments below!
Similar Reads: Elden Ring Does NOT Need An "Easy" Difficulty
Was this article helpful?
Thanks! Do share your feedback with us. ⚡
How could we improve this post? Please Help us. ✍