Who is Bahari in Monster Hunter Rise?
One of the NPCs you will interact with is Bahari. Bahari is a quirky scientist that leads the research team at the Elgado Outpost. While Bahari is an NPC, he is an essential part of the primary campaign in Monster Hunter Rise.
Key Highlights
Bahari

is an

NPC

in

Monster Hunter Rise

and leads the research team at the

Elgado Outpost

.

He is a member of the

Wyverian race

, which are human-like with long pointed ears and four-fingered hands.

Bahari is eccentric and has a friendly personality, loves nature and researching, and dislikes conflicts.

Bahari has

three quests

available:

In Search Of A Doctor

,

Stats On Statuses

,

Stat!

and

Keep It Busy

.

In Search Of A Doctor quest requires the completion of any

two key missions

to unlock, and rewards players with

22,320 zenny

.

Stats On Statuses, Stat! quest requires the hunting of

specific monsters

and rewards players with

83,160 zenny

and

Azure Layered Armor

Set.

Keep It Busy quest requires the completion of

three key missions

to unlock and rewards players with

15,120 zenny

and unlocks

additional quests

.

Rock, Razor, Pincers

,

A Tale Of Two Titans

,

Purging Hatred

,

A Sandy Spider Nest

, and

Shadow in the Jungle

are the additional quests that will be unlocked.
He is very genius and is praised by everyone for his intelligence. But he is pretty eccentric, and dealing with Bahari isn't easy when you encounter him in one of the quests in Monster Hunter Rise. You will get to meet him when Monster Hunter Rise: Sunbreak DLC gets released on June 30th. The game will be available for 40$, and you will meet many NPCs like Bahari in it.
Bahari's Race in Monster Hunter Rise
The NPC Bahari belongs to the Wyverian Race. They resemble human beings but have long pointed ears with four-fingered hands. Bahari has a longer lifespan than humans. Wyverians reproduce less often; thus, they have a smaller population.
Wyverian humor is strange for human beings, and this is why Bahari is considered an eccentric. However, they co-exist peacefully with humans and have different ethnicities and cultures, just like human beings.
Bahari's Personality
While Bahari may seem a bit eccentric, he is a caring individual who loves helping others in need. Bahari is knowledgeable and often ponders about random stuff. The quirky scientist possesses an extensive education and loves researching all the time in his lab.
He loves nature and has a friendly personality. Conflicts scare him a lot; that's why you won't see him engaging in any combat. His favorite hobby is traveling and having conversations with his friends on absurd topics.
With his sharp mind, he has managed to solve several scientific enigmas. Once something catches his eye, Bahari will go to every extent to know more about it.
Bahari's Location in MHR Sunbreak DLC
You can find Bahari with many other NPCs in the Elgado Outpost in Monster Hunter Rise. The location is a new central hub that was introduced in Monster Hunter Rise: Sunbreak Expansion. Hunters can come and spend time in the hub when they are not hunting. The outpost is very similar to Kamura Village, and many NPCs like Bahari live here.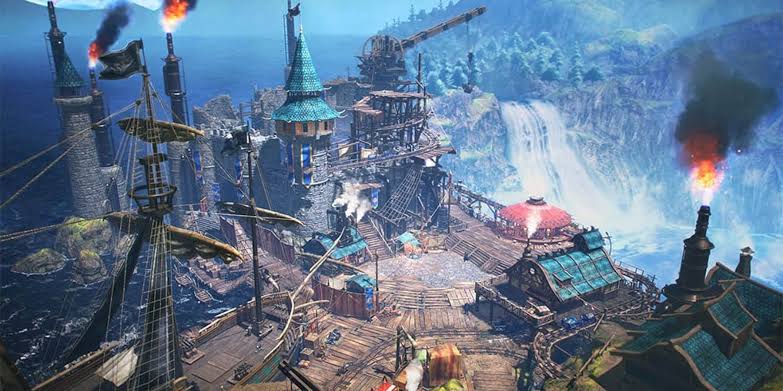 You will also find many facilities like the Research Centre operating under Bahari. Many of these facilities are managed by NPCs. To unlock all the quests involving Bahari, you must visit the Elgado Outpost and interact with him.
Monster Hunter Rise Bahari's Quests
Currently, in the Monster Hunter Rise Sunbreak Expansion, there are three quests involving Bahari. They are;
In Search Of The Doctor

Stats on Statuses, Stat!

Keep it Busy
Let's discuss each of the quests in detail.
In Search Of A Doctor
The first quest Bahari will send you on is the 'In Search Of A Doctor' quest. This quest is exclusive to the Sunbreak Expansion only and can be accessed by interacting with Bahari in The Main Hub. In order to unlock the quest, you will need to complete any two of the key quests mentioned below.
Pincers Versus Pyro

King Of The Crumbling Castle

Dust Devil Despot

A Mizutsune's Appeal
After you have completed any of the two key missions, head straight to Bahari's location and interact with him. He will send you on the quest, which will reward you with 22,320 zenny. Your objective is to hunt Astalos. Additionally, you will also face monsters like Kelbi, Ludroth, Vespoid, and Gargwa.
Stats On Statuses, Stat!
Also called the SOSS quest, it is a Sunbreak Expansion exclusive quest that will grant you great XP points. To go on this quest, just visit Bahari in the Elgado Post and interact with him. The scientist will ask you to bring him some research specimens to help him find a cure for certain ailments. Your main objective is to hunt the following monsters:
Gore Mangala

Lunagaron

Espinas
After you have killed them, bring the specimens to Bahari. He will give you the Azure Layered Armor as a reward along with 83,160 zenny. It should be noted that the SOSS quest will help you gain a lot of XP points, so it should not be skipped.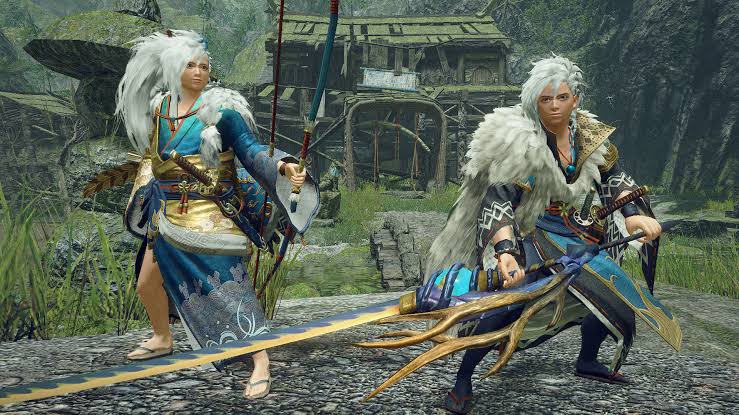 Keep It Busy
One of the Urgent Hunting Quest in Monster Hunter Rise is Keep it Busy. The quest is exclusive to Sunbreak Expansion, so you will need to buy the DLC to play it. Bahari will ask you to hunt down an Aurora Somnacanth for his research. You can unlock the quest by completing many three key quests from the following;
Nocturnal Nuisances

Oh, My Garsh Harag

White Knight On Ice

My Ceanataur Gently Weeps

Trial of the Almudron
This is the most important mission in Bahari's questline and holds the highest reward too. Upon completion, you will get 15,120 zenny, and the following quests will be unlocked for you to play.
Rock, Razor, Pincers
A Tale Of Two Titans
Purging Hatred
A Sandy Spider Nest
Shadow in the Jungle.
Tips
Monster Hunter Rise is an action RPG made for Nintendo Switch by Capcom. You can even play it on PC solo or with your friends. The game has a lot to offer, from massive bosses that can drop large beast gems along with the dual blades that will help you take the beasts down. You will encounter many NPCs, including Bahari, as you make your way through different stages in Monster Hunter Rise.
The enemies in Monster Hunter Rise are ruthless, and fighting them is no piece of cake. Make sure you have the best weapons equipped when fighting the hardcore bosses. You can check out our Weapons Tier List for Monster Hunter Rise to see what weapons might suit you the best. Also, there are plenty of armors as well to give you all the protection you need.
Read our Heavy Bowgun Build as well. In case you are wondering how to level up your armor, read our Latent Power guide.
Conclusion
While there is not much information on Bahari as of now, we assure you that he is one of the NPCs you should look forward to meeting. Not only are his quests highly rewarding, but you will get legendary items as well.
This concludes our guide on Bahari and his questline in Monster Hunter Rise. Make sure to get the Sunbreak Expansion DLC to enjoy adventures with Bahari and others!
Was this article helpful?
Thanks! Do share your feedback with us. ⚡
How could we improve this post? Please Help us. ✍