Scream is a former professional CS: GO player known best for his excellent aim-based play and fascinating headshot accuracy. So, for those of you trying to play like Scream, our Scream Valorant settings guide entails every piece of information you need to know.
Key Highlights
Scream

is known for his

Aim

and

Headshot

Accuracy as he

professionally

used to play

CS: GO.

Many players who

struggle

to find their own

settings

will opt to use

professional

players such as

Scream

.
Walk Left Shift

Crouch Left Control

Jump Space Bar

Use Object E

Ultimate X
Scream's crosshair settings

perfectly complement his aim-based play.
Crosshair Color Cyan

Outlines ON

Outline Opacity 1

Outline Thickness 1

Center Dot ON

Center Dot Thickness 1

Center Dot Opacity 3
Valorant has become an emerging title in the present age of competitive gaming. Ever since its initial release in June 2020, the player base for Valorant has been exponentially increasing. This fps game has become a well-recognized E-sports title due to its unique gameplay that combines Counter-Strike mechanics with different character abilities.
Related: Shroud Valorant Settings
Scream Valorant Settings
Naturally, many players are now looking to improve their play by learning from professional players and adapting their game settings. Scream is a name that is often mentioned when talking about professional players. Now playing as a professional Valorant player, he is part of Team Liquid.
Scream Basic Key Bindings
Scream uses the following key bindings to ace his performance in games. So, look and see the differences between his setup and yours. Notice the changes and see what improvements can be made in your setup.
| | |
| --- | --- |
| Name Of Setting | Scream Key Binding |
| Walk | Left Shift |
| Crouch | Left Control |
| Jump | Space Bar |
| Use Object | E |
| Ultimate | X |
| Use\Equip Ability 1 | F |
| Use\Equip Ability 2 | Q |
| Use\Equip Ability 3 | C |
Scream Crosshair Settings
The choice of crosshair is crucial when it comes to first-person shooter games. It is important to have your crosshair well suited to your natural reflexes and style of play. As far as Scream is concerned, his crosshair perfectly complements his aim-based play. So, for the players looking to improve their headshot accuracy, here are Scream crosshair Settings that might be helpful.
An Interesting Read: Valorant Tier List
| | |
| --- | --- |
| Name Of Settings | Scream Crosshair Settings |
| Crosshair Color | Cyan |
| Outlines | ON |
| Outline Opacity | 1 |
| Outline Thickness | 1 |
| Center Dot | ON |
| Center Dot Thickness | 1 |
| Center Dot Opacity | 3 |
| Show Inner Lines | OFF |
| Inner line Opacity | 1 |
| Inner line Length | 1 |
| Inner line Thickness | 1 |
| Inner line Offset | 1 |
| Show Outer Lines | OFF |
| Outer line Opacity/ Length/ Thickness/ Offset | (0, 0, 0, 0,) |
| Movement Error | OFF |
| Fixing Error | OFF |
Keep in mind that Scream uses a simple Dot crosshair. So, be careful about quick movements and spraying because you may easily lose track of your crosshair. However, go for it if you are confident in your mechanical aim.
Scream Mouse Settings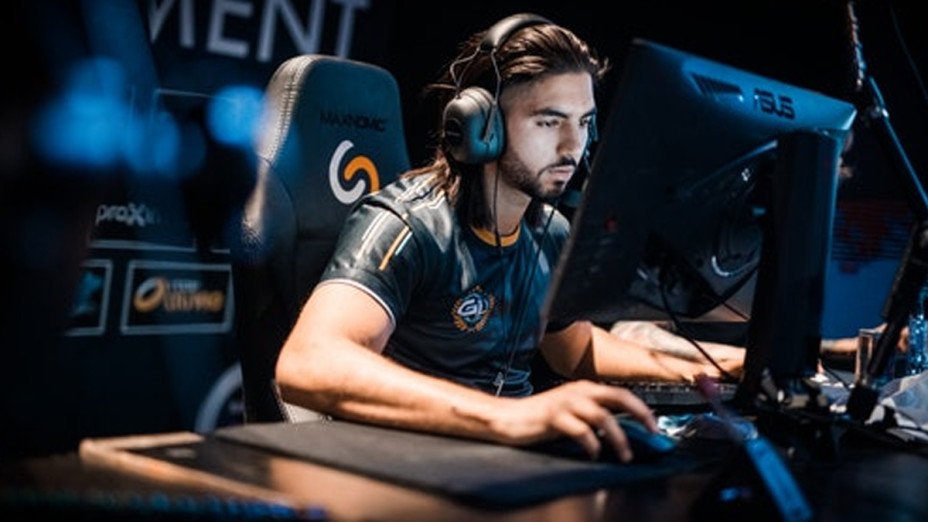 A discussion on Scream's Valorant Settings would not be complete without his mouse settings. Your mouse is the most important part of your equipment for a first-person shooter game. Since you will be using a mouse to aim and without adequate mouse settings, it can quite literally make or break your playstyle. So here are Scream mouse settings to help you with your setup.
| | |
| --- | --- |
| Name Of Setting | Scream Mouse Setting |
| DPI (Dot Per Inch) | 400 |
| Sensitivity | 0.785 |
| Scope Sensitivity | 1 |
| Polling Rate | 1000 MHz |
| Windows Sensitivity | 6 |
| EDPI (Effective Dots Per Inch) | 314 |
EDPI is a constant value calculated by multiplying your Mouse DPI with your in-game sensitivity. This is helpful because you can now have the same sensitivity even if your mouse DIP does not match Scream.
Scream Video Settings
Video setting can have a huge impact on your performance in competitive games. Contrary to popular belief, many players might find extreme graphics a bit too distracting. So it is important to figure out what type of settings work the best for you. For reference, here are Scream's video settings. Try them out for yourself and see if it helps.
On the subject of video settings, read our Valorant crashing guide and learn how to stop the game from getting crashed frequently.
| | |
| --- | --- |
| Name of Settings | Scream Video Settings |
| Multithread Rendering | ON |
| Resolution | 1920×1080 |
| Aspect ratio | 16:9 |
| Display Mode | Full Screen |
| Refresh rate | 240 Hz |
| Material Quality | Low |
| Texture Quality | Low |
| Detail Quality | Low |
| UI Quality | Low |
| Vignette | Off |
| V-Sync | Off |
| Anti-Aliasing | MSAA 4X |
| Anisotropic Filtering | 4X |
| Improve Clarity | Off |
| Bloom | Off |
| Distortion | Off |
| FPP Shadows | Off |
Now that concludes the details on Scream Valorant Settings. However, the discussion is far from over. We shall now go through Scream's Gaming setup and gear. For the players out there looking to make similar builds and those who just want a comparison with their setups, here are the details.
Scream Gaming Setup and Gear
Before we start, let's clear some things out. Most gamers don't use regular gear for their gaming sessions. However, copying or even building a similar gaming setup for professional players does not come in cheap. Especially when you talk about someone as well-known as Scream, his setup is heavy on the pocket. Regardless of the cost, here are the details.
Keyboard: SteelSeries 6Gv2
Surprisingly enough, this is not an RGB keyboard and possibly one of the less expensive things on this list. The SteelSeries 6Gv2 can be most accurately described as heavy and sturdy. It features the original Cherry MX switches and is good value for your money. However, currently, it is not available on Amazon, Walmart, or BestBuy. When it becomes available, expect to get it for around $50.
Monitor: Alienware AW2521H
The monitor is one of the most crucial parts of a gaming build. It is safe to say that the choice of your monitor can make or break your build. Apart from the main aesthetics, one must ensure that the screen quality and framerate are adequate for their gaming needs.
Scream upgraded his monitor to Alienware AW2521H in December 2020. It features a 24.5-inch FHD screen with an amazing 360Hz refresh rate. However, it comes at a great price of around $450-$500.
Headset: HyperX Cloud II
The choice of your headset is often a game-changer when it comes to intense firefights and nerve wreaking gameplay. Especially for competitive games like Valorant, you must constantly watch out for the slightest sound of footsteps or weapon reload. A good quality headset will make all the difference in your performance.
Keeping this in mind, Scream's headset choice, the HyperX Cloud II, is extra comfortable and has amazing sound quality, which makes them a great choice if you're into long gaming sessions. Also while you are here, check out other Pro Valorant Player Configs, like Sick Valorant Settings.
Mouse: Finalmouse Classic Ergo 2
Now we come to the final and arguably the most important part of the puzzle: the mouse. Since the mouse preference may vary from person to person depending on their hand size and mouse shape preferences, everyone must get a mouse that they are the most comfortable with.
Now Scream's mouse choice is the Final Mouse Classic Ergo 2. It has two side buttons, the main left and right buttons, and the scroll wheel. The mouse is lightweight, weighing around 86 grams with a 3360 sensor, so there is nothing to complain about. However, it is hard to get your hands on one of these, so you might have to try your luck on this one.
That concludes our guide for Scream Valorant Settings guide. After reading our guide, let us know about the changes you will be making in your setup.
Was this article helpful?
Thanks! Do share your feedback with us. ⚡
How could we improve this post? Please Help us. ✍