Valorant is a 5v5 FPS game released by Riot Games in June 2020. The game mechanics of Valorant are somewhat like CS GO; however, there have been a lot of additions to it. There are twenty agents in the game, each with unique abilities. Soon after its launch, players witnessed tournaments in each region which led the teams to the first Valorant Champions Tour tournament. There we all witnessed some of the best players in Valorant with breathtaking plays.
Key Takeaways
Valorant is a

5 vs 5 players

FPS game that takes notes from CS:GO but improvises on them and enhances them.




Most of the player base in Valorant is the one which migrated from other

FPS games

, making those older titles now vacant as this game took over.




Valorant has become a massive name in the

esports industry

in recent months, overtaking the likes of its peers and dethroning most of them as well.




The number of people that play Valorant counts to around

10.1 million

players. As such, being a pro in this game would be that much of an amazing task.




Being a pro at any game would require

hard work, dedication, commitment, and skill

, not necessarily in that sequence.




We have compiled together a list of the

best of the best

, the cherry on top of the cake that is Valorant.




The

top 20 list

is compiled of players which are the best, among them are players which are part of the same team as well.




The

top 3 players

in the list were players of CS:GO as well, the first two not having much of a history in CS:GO while "ScreaM" who is called "the headshot machine" was well known for having a deadly aim in both CS:GO and now Valorant.
Best Professional Players In Valorant
All the teams have the best of the best players on their roster. That is why the list mainly consists of players who are a part of the Valorant Champions Tour. These are the players who clutch a round when no one is expecting it. Sometimes they just make the casters go in doubt as it looks like they are using an aimbot. Most importantly, these players among the 807,935 Valorant player count are consistent in their performance.
1. TenZ
Tyson Ngo, the so-called "Wonder Boy," is enjoying his time in Valorant, and no one can deny it. His journey in CS GO was not so pleasant; however, he has redeemed himself in Valorant. First, he was a part of Cloud9 Blue but later he joined the Sentinels. That's when the trophies started coming in, and the team was unbeatable.
One after another, Sentinels won trophies such as "VCT 2021: North America Stage 1 Challengers 1" and "VCT 2021: North America Stage 1 Masters." There is no doubt that even in this team game, TenZ deserved most of the credit. His entries and clutch moments were just too amazing.
His crazy reaction time and unpredictable plays make the opponents feel dumb no matter how good their game sense is. On top of that, he can read the team neatly, making him adaptable rather than a self-centered duelist. You will mostly see TenZ play Jett, Raze, and Reyna.
2. Yay
Jacob Whiteaker, with the gamer tag "Yay" is currently a part of OpTic Gaming's roster. He also played CS GO but his skills got the recognition they deserved in Valorant. In the North American region for Valorant, he is considered one of the best players and top fraggers in 2023.
Like cNed Yay has been playing Jett, but after its nerf, he is also playing Chamber due to better advantage at off angles. Yay played a major role for OpTic Gaming in winning the "VCT 2022: Stage 1 Masters – Reykjavík" tournament.
He had the highest KD ratio of 1.32 along with the Average Combat Score of 252.3, the second highest. He got a total of 417 kills throughout the tournament.
3. ScreaM
Adil Benrlitom with the gamer tag "ScreaM" is also known as "the headshot machine." His one taps with a dot crosshair are just flawless and satisfying. Unlike TenZ he is considered one of the top players for having a deadly aim in both CS GO and Valorant.
Many argue that ScreaM does not get the credit he deserves due to Team Liquid, the team he is currently playing with. In the International Tournaments, we all witnessed Team Liquid struggling, but ScreaM carried his team, making them appear in 3 International Tournaments.
Reyna main players in Valorant look up to ScreaM for gameplay, positioning, and dueling. Recently, in "VCT 2022: Stage 1 Masters – Reykjavíkevent" everyone witnessed ScreaM have a top 5 K:D ratio of 1.22 and Avg Combat Score of 260.5.
Related: Scream Valorant Settings
4. cNed
Mehmet Yağız with the gamer tag "cNed" is just twenty years old but has a gaming experience of 14 years. He started off by playing duelists, mainly Jett and Reyna. However, recently since June, we have seen him pick Chamber due to the character's ultimate "Tour De Force." He likes playing with the operator, and Chamber's ultimate is like the most buffed operator.
His operator skills look alien as he kills the enemies as soon as they peak, thanks to his peak reaction time. The reason he stopped playing with Jett is because of the nerf Jett got recently as players have to press dash in order to activate a timer and then press the dash button again. Chamber still offers cNed to stay at off angles and teleport instantly once he gets a kill.
cNed is part of Acend's Roster, and the team pretty much relied on him. He won the "VALORANT Champions 2021" against Gambit Esports due to his insane gameplay. The finals led to a best of 5, as in the third match, cNed could not give the performance that was expected of him, and the whole team just fell apart.
It shows how much the team relies on him; in other rounds, his performance was exceptional, with a KD Ratio of 1.6 in the final round. Furthermore, Acend has lost rounds in which the opponents decided to either avoid cNed at all cost or catch him alone, so he is out of the equation.
5. ShahZaM
Shahzeb Khan, known as "ShahZam" is the In-Game Leader of team Sentinels. While his aim and reaction time may not be sharp all the time, he is applauded for his versatility. Rather than picking an agent he excels at, and he chooses the fill option.
We have seen him play Jett excellently, but due to TenZ in Sentinels, he gets the chance rarely. However, for better map coverage, he can even play Sova with correct lineups gathering as much information as possible. We all know how important information is in the game, and without him, Sentinels cannot get the advantage they usually get.
6. Asuna
Peter Mazuryk, the 18-year-old player known as "Asuna" is a player of 100 Thieves. He is the main fragger of 100T, and he usually plays with Raze and Phoenix. We don't get to see much of Phoenix in team compositions of VCT, but Asuna is not ordinary. He wants his plays to be unpredictable, and so he does what is not so common.
When he picks Raze, it is a nightmare for opponents as he knows exactly how to use his abilities. He knows the boombot lineups, such as for Hookah on the Bind map, which forces players to either fall back or be his victim. Asuna rushes the site with the absolute YOLO mentality, using all of his abilities to win the site for his teammates.
He is probably the most aggressive player in Valorant; even in post-plant situations, he does not hold an angle. Rather, he chooses to keep on pushing and block the enemies who are rotating or trying to retake the site.
7. Leaf
Nathan Orf, with the gamer tag of "Leaf" is a Cloud9 player who is probably the most underrated player in Valorant. Even when his team is trailing, he manages to get 3 to 4 kills in a round again and again until the team's morale is lifted again.
Leaf played for a long time with Skye, an initiator, and still managed to top frag for the team. In Cloud9's team composition, there is no Sage, so the team relies on Leaf for health. Leaf does not have any healing support for himself, yet he chooses to play aggressively.
His performance against Team Liquid was phenomenal in Berlin, where he did an ace in the very first round. With 19 HP, he was in a 1v2 against ScreaM and L1NK, and he managed to get both of them. In that game, he did at least two aces, and at one point, a caster joked about checking his computer for an aimbot.
Moreover, ever since Valorant released the new duelist agent 'Neon,' Leaf changed his preference. Now he has a 40.7% pick rate of Neon, 29.6% Chamber, and only 11.1% Jett. The statistics also support his preference as his average combat score with Neon is 266.4, the highest.
8. Wardell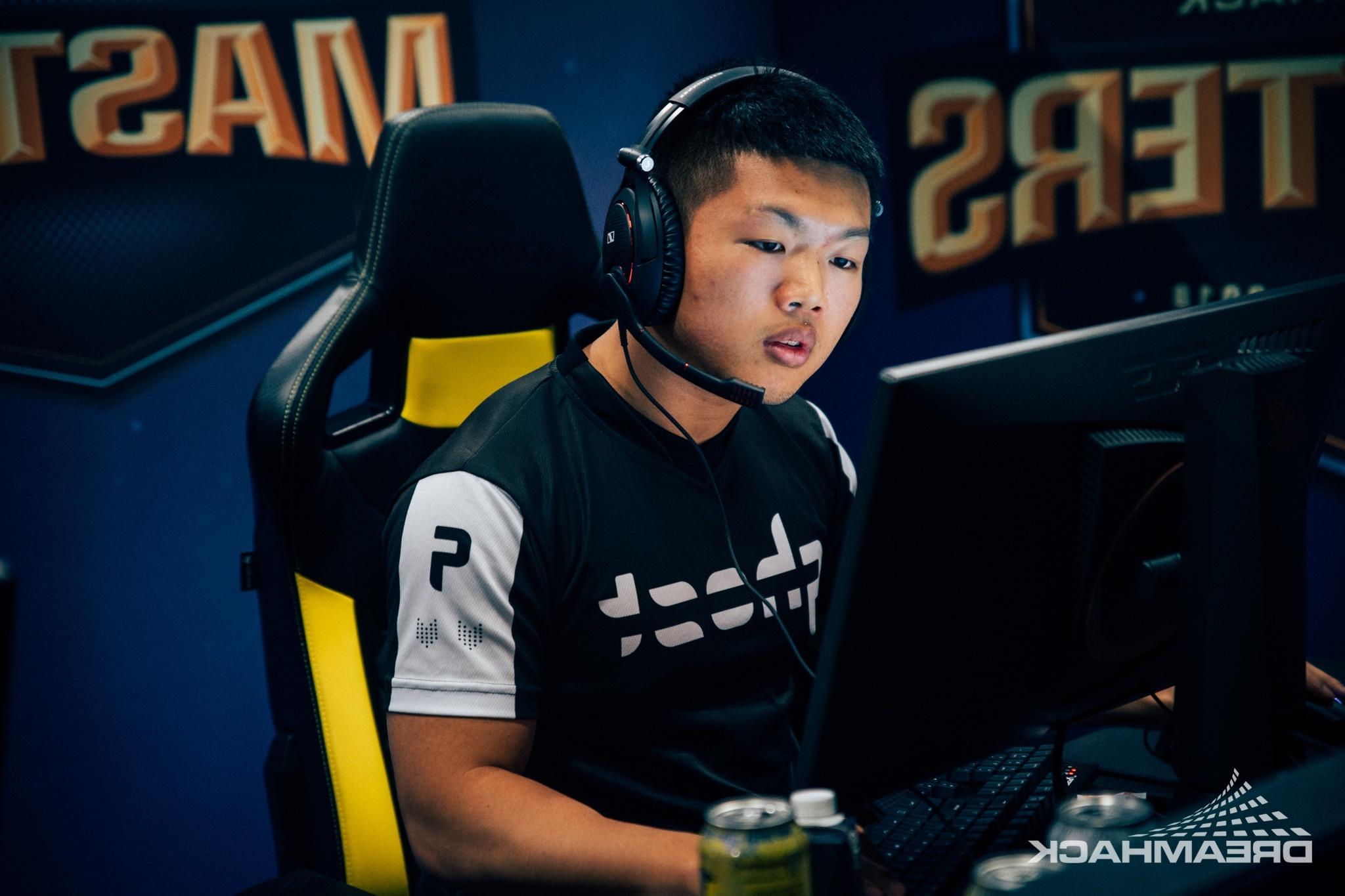 Matthew Yu, a Canadian player known as Wardell, used to be on TSM's roster. Recently he joined Version1 as a stand-in for a short duration. Like many duelists, he is also a Jett main and he does not require much support from a controller or sentinel in his team.
He pushes site in no time, smoking off the strong defending angles through his smoke. Wardell gets into off angles through updraft and dash to catch the enemies by surprise. He is full of energy which keeps his team's morale always high.
Related: Wardell Valorant Settings
9. Hiko
Spencer Martin has recently retired from professional Valorant competitive games, but he is still part of 100 Thieves streaming every day on Twitch. All Valorant players have watched him at least once, especially if they have the Valorant Beta account.
Probably, Hiko is the player who remembers what changes Valorant brought and how the game used to be. All his viewers gain information either related to game sense or a tip that will help them in the future.
Hiko plays this competitive game like it is a hobby; he does not get toxic or nervous. Rather, he keeps the team's mental stable and shows everyone some smooth gameplays.
Related: Hiko Valorant Settings
10. Sinatraa
Jay One with gamer tag Sinatraa played for the Sentinels but got suspended due to allegations of sexual abuse, and he is not playing competitive Valorant for some time. However, Sinatraa streams on twitch and gets a plethora of appreciation there. He mainly plays with Raze and Sova and sometimes with Reyna.
He is absolutely fearless and doesn't care how many bullets are left. His weapon switching speed is perfect, and he switches to it instantly. His game sense is on another level, and he can sense where the player will come from as if he has wall hacks.
He is currently available for selection, and any team will be lucky to have him on their roster. Although he has missed the inception of Valorant tournaments, perhaps he can make his name in the coming years, given that he is only 22 years old.
11. SicK
Hunter Mims, with the gamer tag 'SicK' is another Sentinels player who experienced CS GO Professional tournaments with teams like TSM, Complexity, and Misfits. He is one of the most flexible players as he can play all the roles to support his team.
Sentinels' fans know that the match will be fire when SicK and TenZ pick Phoenix and Jett, respectively. Their duelist duo is simply incredible. Apart from that, you will see SicK play with agents like Sova and Sage, who are totally different than a duelist, and yet he manages to excel.
Related: Sick Valorant Settings
12. nAts
Ayaz Akhmetshin, also known as 'nAts' is a part of the Gambit Esports roster. He usually plays with Viper and Cypher. The role of controller and sentinel was boring until nAts came. He introduced new metas in the game and played with agents many would not.
His game with Viper introduced a lot of setups that many teams picked and still use them. Moreover, people do not expect professional players to use an agent like Cypher in tournaments. The reason is that Cypher traps and cameras are placed in predictable positions, allowing opponents to break them easily.
However, nAts took on the challenge and did Cypher setups that would keep on changing. He gave in hours to find spots that would give the team as much information as possible while keeping the enemies bamboozled.
His team keeps on expecting from him in clutch situations, and he does not let them down. He is one of the best players in Valorant when it comes to 2v1 or 3v1 clutch situations. He simply does not let the pressure get to his head and plays calmly with incredible game sense.
13. Zyppan
Pontus Eek is a part of the FunPlus Phoenix Team. He is the main duelist of the team, and he loves to play with Raze. His movement with Raze satchels looks like someone just flying all across the map. He does not even fear if someone is sniping as he uses a satchel to wide peak too, catching the opponent at off angle and taking the first shot.
Like most of the other top players in Valorant, he has also mastered other agents who are not duelists. When there is a defensive strategy in team composition, Zyppan has no issue in playing with Sage. His slow orbs lineups are excellent, and he has mastered the skill of using Sage's wall for both attack and defense.
He was also the top performing player in "VCT 2021 Stage 2 EU Challengers 1" with an average combat score of 523 against Guild Esports in the Grand Finals.
14. Steel
T1's player and In-Game Leader Joshua Nissan, with the gamer tag 'Steel' is 32 years old. Critics use his age to put him in a bad light as he is in the late stage of his career. However, he has managed to excel in the Sentinel role.
As we mentioned earlier, Valorant is more than a gunplay game. You can be having a bad day, yet you can manage to lead your team to victory. Steel has decades of gaming experience, and he uses it to make incredible plays for his team.
His abilities placement with agents like Killjoy and Cypher makes it look like he is reading opponents' minds. Wherever he places the traps, the enemies happen to fall right into them. Apart from defense, his line ups and placement allow him and his teammates to hold the site effectively in a post-plant situation.
15. Mixwell
Oscar Cañellas Colocho is the G2 Esports captain due to his charismatic characteristic. He gained popularity from CS GO and improved his reputation through Valorant. Mixwell has led his team to international tournaments multiple times, and his team was the first to beat the unbeatable Sentinels.
He started his Valorant career as a Jett main. Later, he became a flexible player to balance the team composition. Recently, he has been playing with KAY/O, Skye, and Chamber.
16. Zeek
Aleksander Zygmunt deserves special appreciation as he does not have a CS GO background. Rather, he is a retired Fortnite player who had to learn a lot as Valorant game mechanics are entirely different than Fortnite. He is a part of the Acend team, mainly fragging with Reyna, Raze, and KAY/O.
Zeek used to be in G2 Esports, where he learned aggressive gameplay, and that is the reason why he keeps pushing site with Reyna and Raze. Fans have been arguing since he came to Acend on who is the better player, him or cNed, and the answer is not so easy as they share a tight spot in Acend's roster.
17. Redgar
Igor Vlasov, with the gaming tag 'Redgar' is the In-Game Leader of Gambit Esports. His game sense and leadership are what make him unique. His gameplay is rather passive since he is busy planning out strategies during the game, telling his teammates what to do next.
He enjoys playing with Astra, Sova, and Sage. These agents allow Redgar to have maximum control on the site while slowing down enemies on entry along with the information his team needs.
18. Subroza
Yassine Taoufik, who used to be a Pro CS GO player, struggled in the early stages of Valorant. He is a part of TSM's roster, and the team suits him. He has been known in the community as the cursed player since he started playing with Raze.
Raze's ultimate Showstopper is basically a splash damage rocket that needs to be hit on the surface. No matter how much Subroza tried, he always missed the target and would get killed instead. His struggle came to an end when Skye was introduced to Valorant.
With Skye's Guiding Light, Subroza can easily flash all enemies who are pushing site. Moreover, he knows how to spray transfer with Vandal, the gun with the most difficult recoil. Most players use Phantom so they can spray transfer easily, but Subroza is not one of them.
We have seen him a number of times against a heavy push where he simply flashes twice with Skye and uses one magazine to kill either 4 or 5 of his opponents. That is the reason his opponents avoid going on a site he is defending.
Related: Subroza Valorant Settings
19. Shroud
Michael Grzesiek, who retired four years ago from professional CS GO, is now back! On July 8, 2022, Team Sentinels announced on their official Twitter regarding Shroud joining the roster. Following this tweet, Sentinels benched Zombs, who mostly played controller.
On his recent stream, where he played competitive games with Sentinels, he picked Viper. His lineups in the game were perfect, and so was his game sense. He plays the game calmly while talking, which does not distract him.
Apart from Zombs, he might replace Shahzam as well when it comes to In-Game Leading. Shahzam is the type of player who concentrates too much on the game, and so he often gets distracted while giving callouts. Sentinels have been struggling recently, and Shroud is a new hope that might get Sentinels back on track.
Related: Shroud Valorant Settings
20. Klaus
Last but not least is Nicolas Ferrari, a player of KRÜ Esports. The VCT was dominated by EMEA and NA regions, due to which LATAM teams did not get enough recognition. Furthermore, Klaus used to be an Overwatch player, another FPS shooter game but with different game mechanics.
In Overwatch, the recoil is not so great, and players can easily spray. When Klaus switched to Valorant, he struggled with the recoil pattern of guns like Vandal and Phantom. There is still a lot to learn for him when it comes to aiming, but when it comes to game sense, he is the reason why KRÜ Esports got into all four international Valorant tournaments.
His In-Game Leading is top class, and so are his setups. He plays with Viper, Sova, and Breach to be a helping hand for his team and especially Keznit so they can hold the site properly with complete information.
Valorant Mechanics And Benchmarking
In a game like Valorant, aim and game sense are quintessential, but it's not just about top fragging. In CS:GO tournaments, we rated players based on the skills they got along with crosshair placement. However, in Valorant, you get to see Agents with different abilities and four different roles.
Duelists are the ones that are expected to take on the early fights and get entry to the site so the spike can be planted. The role of the Initiator is to force enemies out of hiding spots and trap them in tight corners while supporting duelists in site entry.
Sentinels have a duty of keeping the site safe, providing information, and stopping the enemies from flanking. Lastly, Controllers basically block the vision of enemies, therefore, controlling more area.
Also Read: Best Valorant Skins
All in all, Valorant is not only about gunplay; rather, it's a team game. If your team has five duelists and the opponents have a sensible team composition, you will never be able to do what Duelists are meant to do. With the help of everyone's ability, a win is possible.
So, if controllers have only six kills in a game, it doesn't mean they are bad. Rather, they are the reason why site entries have been so easy and why no one on the enemy team is picking an operator.
The list of Best Valorant Players in the world is not only based on the skills they get but also on their game sense, usage of abilities, and team involvement. These are the variables we have chosen due to a number of reasons. Team involvement plays a major role, too, as you might have played a game in which a toxic player ruined everyone is mental, and that's the reason your team lost.
Conclusion
These are the Valorant's top 20 current best players, and all of them have a unique style of gameplay along with deadly aim. The list might be limited, but with time, Valorant Champions Tour includes other regions. Soon, from other regions, we will get to witness very different gameplay along with new metas.
Best Valorant Player In The World - FAQs
Is TenZ the best valorant player?
When it comes to solo gameplay, TenZ is no doubt the best player in Valorant.
Who is the best valorant player?
When it comes to team player Yay is the best as he reads his team's situation and does what needs to be done.
What rank is the average Valorant player?
An average Valorant player, according to statistics, has the rank of Silver 1, but with the new rank 'Ascendant' introduced, players will climb ranks pretty soon.
What is a flex player in Valorant?
A flex player is someone who is comfortable playing with different characters in the game, and they wait for others to pick an agent so they can do the team composition balancing.
An Interesting Read: Games Like Valorant
If you want a new in-game name, consider reading the How to Change Valorant Name guide. Now you can even rank up easily by reading the How To Get Better At Valorant guide. Crosshairs and crosshair placement play a vital role in the game; dot crosshairs and circle crosshairs happen to be simple yet effective.
Was this article helpful?
Thanks! Do share your feedback with us. ⚡
How could we improve this post? Please Help us. ✍