Street Fighter 6 is filled with an abundance of characters, and one of these best characters is Juri. Her full name is Han Ju-ri, and she has been in the Street Fighter realm since the fourth edition. Juri is best known for her thrill-seeking behavior, and her moves leave everyone baffled. This guide will be featuring everything there is to know about Street Fighter 6 Juri; the unforgettable costumes, her story, and even what voice actor is behind her!
Key Takeaways
Juri, full name Han Ju-ri, first appeared in Street Fighter IV.
She is a sadistic fighter with deep-rooted knowledge of South Korean Taekwondo.
Eri Kitamura is the cast for Juri's Japanese voice.
Jessica Straus has voiced the English part for Juri.
Juri's costume was a topic of debate for Street Fighter V. Still, in the newest release, her costume has been reverted to the style of Street Fighter IV, with some apparent upgrades.
Her colors are Purple, Black, and White, with an accent of emerald Green.
Juri is very kick-reliant and an extremely active fighter.
Juri's special moves include Fuharenkyaku, Tensenrin, and Ryodansatsu.
The best place for Juri to showcase her abilities is against Fireball Characters.
Who Is Juri In Street Fighter 6?
Juri first appeared in Street Fighter IV, and fans have loved her ever since. Her addition to Street Fighter 6 has been gladly welcomed, and her new upgraded look has captivated fans even more. While keeping the signature Juri colors alive, she has been given a new appearance.
Juri's age in Street Fighter 6 is 25 Years old, as she was born on January 1st.
Matching the voice of a fictional character that is loved by many is not an easy task, but these Street Fighter 6 Juri voice actors have done a mighty great job! Juri has two separate voice actors, one for the Japanese version and one for the English one.
Jessica Straus voiced the English counterpart of Juri. She has been working as the voice of Juri ever since Street Fighter IV and has been in many other notable video games since.
Voicing the Japanese counterpart of Street Fighter 6 Juri, there is Eri Kitamura. She is most known for her voice acting on animated television, but she has also been a part of a fair few games, including Street Fighter!
Related Characters: Street Fighter 6 Guile
Juri's Costume Controversy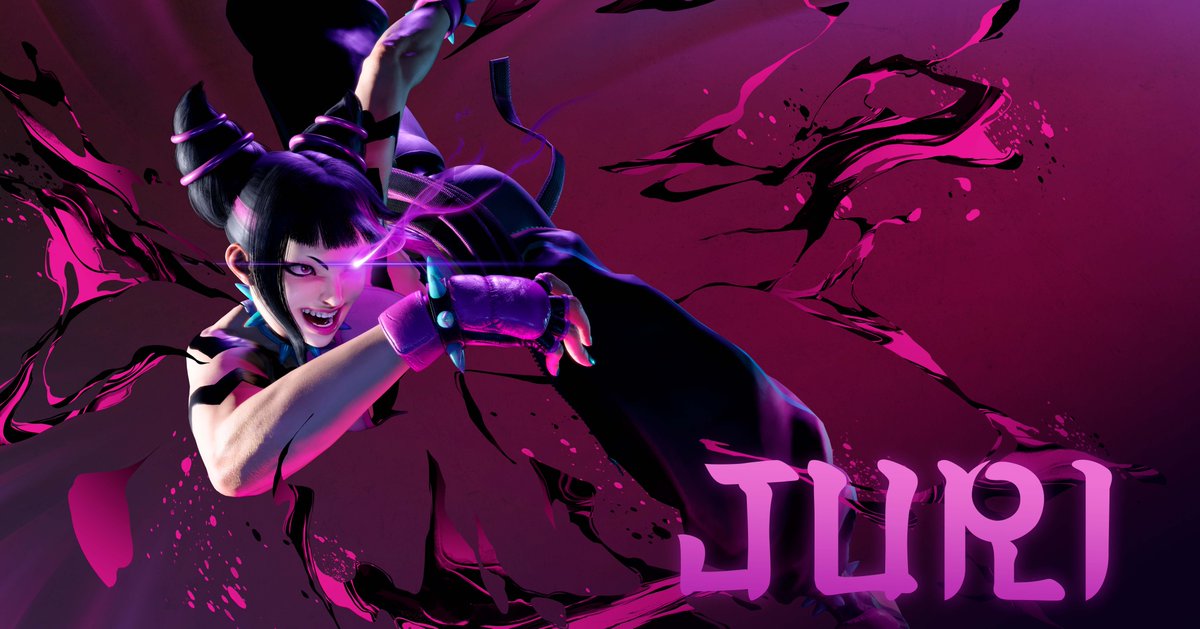 The release of Juri's costume for Street Fighter V has fans in a rumble, with many not liking what they saw. This left many fans upset over what had happened. That said, it seems the Game Director listened to everyone, and Street Fighter 6 Juri's costume has fans loving it!
The costume was revealed on the official Street Fighter Twitter, with a quote from the Game Director, Takayuki Nakayama, himself.
Juri's costume retains the image from Super Street Fighter IV, but has been rearranged to fit #StreetFighter6. The black tape underneath her jacket imitates the appearance of a spider. Her smart phone also reflects her personality and style. Takayuki Nakayama
The colors for Juri this time around are Purple, Black, and White. They have a slight emerald green accent to top it all off. Nakayama also said to check out Juri's helmet, as it has been specifically designed to match her outfit this time!
Also Read: Street Fighter 6 Luke
Juri's Playstyle & Special Moves
Juri is well-versed in South Korean Taekwondo and has the ability to inflict high levels of pain onto her opponents. Juri is extremely kick-reliant, and almost all of her moves include a kick attack.
She is well known for her aggressive fighting style and is well known by the name "Sadistic Thrill-seeker." The name is well deserved, and Juri is not one you would like to be on the end of a fight with.
Juri's special moves include the following.
Fuharenkyaku, also known as the Wind Breaking Chain Leg.
Tensenrin, also known as the Sky Puncturing Ring.
Ryodansatsu, is best used as the end of a combo.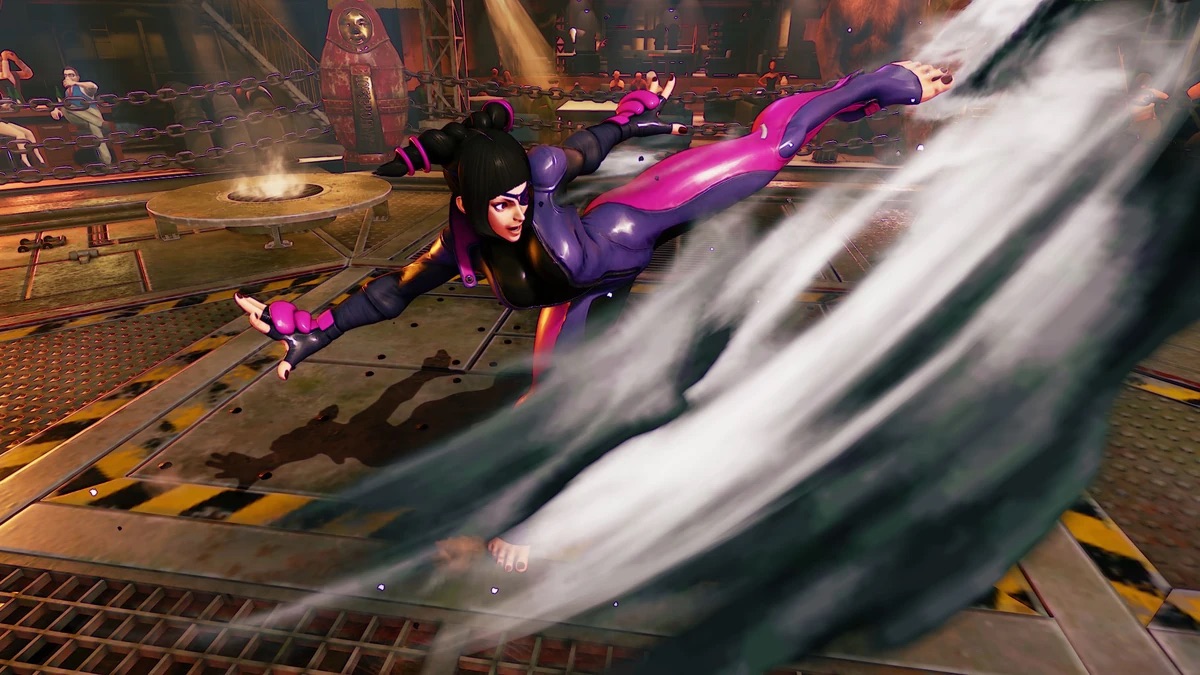 Juri can control the space and is extremely good at confusing her opponents. She can dominate the stage, and despite not having the highest of damages, she is great at frustrating anyone against her.
The best time when Juri does shine and shows her capabilities is against Fireball Characters. With her ability to jump and extreme flexibility, she can dodge almost any attacks coming her way.
Final Thoughts
That sums it all up now; that is everything to know about Street Fighter 6 Juri. Let us know in the comments below if you would like more guides like this one!
Up Next:
Was this article helpful?
Thanks! Do share your feedback with us. ⚡
How could we improve this post? Please Help us. ✍