Pokémon GO – Great League Tier List (Updated 2022)
Curated Tier List featuring Meta Pokemon for the Great League PvP
The Pokemon great league is upon us and everyone wants to know, what's the best choice? Which Pokemon is the best for the great league in Pokemon GO? Rest assured, all your burning questions will be answered in the tier list below. So sit back, relax, and enjoy as we rank every potential PvP Pokemon in this great league tier list.
What are Battle leagues in Pokemon GO?
Since its astronomical rise back in 2016, Pokemon GO has seen countless updates and additions of new features. Some of those features were focused on the PvP aspect of the game, hence the leagues came into being.
Battle Leagues were announced in Pokemon GO on January 28th, 2020 by Niantic. These leagues allow players to partake in competitive online trainer battles. These leagues take over a course of Battle League Season which includes tournaments, cups, and exclusive rewards for each season. Currently, it's season 9 of the Battle League. However, players above level 10 can only participate in these leagues.
There are a total of 3 types of Battle Leagues in Pokemon GO:
The first one is the Great League that allows Pokemon with a CP of 1500 or lower to participate.
The second one is the Ultra League that allows a Pokemon with a CP no higher than 2500 to participate.
Lastly, the Master League which has no cap on CP at all, it's free for all Pokemon to participate.
In today's tier list, we'll cover the best PvP Pokemon exclusively for the Great League. With so many Pokemon to choose from in this mobile game, we've compiled a tier list of which under 1500CP Pokemon to have an eye on while duking it out in the Great League.
Find Tier Lists Interesting? Check out our tier list for Genshin Impact Weapons.
PvP Roles in Pokemon GO
Before we dive into the rankings, there are a few terms used to describe each Pokemon's role. Allow me to explain each term so it's easier to learn everything about the relevant Pokemon.
Lead
These types of Pokemon perform great at the beginning of the battle. It's the Pokemon you usually send in first so they can pressure the opponent with great coverage and resistance. They have enough stamina to prolong fights while also dealing decent damage.
Switcher
As the name suggests, switchers or switches are the backup Pokemon you switch to if there's a bad matchup. These types of Pokemon can cover for lost ground in case your lead isn't working out too well. These are usually in your second or third slot to protect against specific counters for your team.
Closer
These Pokemon usually left for the end of the battle to take down what's left of the opponent's team. They even work well when there are no shields remaining. Closers have great defensive stats and impressive moves which helps them battle without needing shields.
Defender
Defenders are the opposites of closers. They work best when your team has shields and the opponent is out of them. Due to their resistance and high HP, they are great at absorbing damage and don't need to rely on shields use.
There are pretty much the most common types of Pokemon you'll need to know about for the Great League. Now, let's begin ranking the best Pokemon that'll win you the Great League and all its glorious rewards.
Pokemon Great League Tier List
Each tier has different types of Pokemon and each has its use in your Battle League team.
S-Tier Pokemon
Azumarill
Statistics
Type: Fairy/Water
Role: Closer/Lead
Attack: 112
Defense: 152
Stamina: 225
Max CP at LVL 50: 1,785
Description
If we're talking the Great League, we cannot skip Azumaril from the tier list. Our water-type friend here is considered as one of the best PvP Pokemon to choose in The Great League.
It brings amazing typing and bulk alongside great coverage to the table. With the great set of abilities, there aren't a lot of Pokemons Azumaril can't go toe to toe with.
Best PVP Moveset
Bubble + Ice Beam & Hydro Pump: Using Bubble while taking advantage of STAB is a good move in PvP. It can dish out 2.67 DPT while generating 3.67 EPT which results in a balanced move that performs great. Throwing Ice Beam in the mix adds awesome coverage and flexibility to deal with a number of different Pokemon. Hydro Pump acts like a finisher and can potentially threaten Kos with a high base power of 130 STAB.
Bubble + Play Rough & Ice Beam: This move set lets Azumaril use the fairy typing, deals damage, and lower the target's Attack by one stage. It's not a really special charge move but it does cost less than Hydro Pump and takes advantage of STAB. Sableye and Medicham can also be dealt with using Play Rough.
Bubble + Hydro Pump & Play Rought: This combination of moves offers wide coverage and proves to be effective for the majority of Pokemon except for ice types. It utilized two expensive STAB charge moves instead of Ice Beam. Play Rought provides good coverage against Pokemon like Altaria while Hydro Pump is effective against steel-types.
Altaria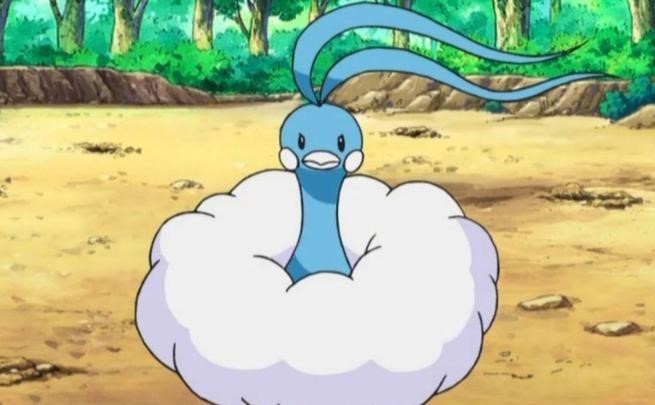 Statistics
Type: Dragon/Flying
Role: Closer
Attack: 141
Defense: 201
Stamina: 181
Max CP at LVL 50: 2,266
Description
Altaria is great for both Great League and Ultra League. Decent bulk combined with high damage allows it to conquer most neutral matchups. Altaria does not require much stardust to build and is an easy addition to your Great League team.
It's only weak against hard counters like Azumaril or Steel-type Pokemon that are common in Great League. If you haven't used Altaria before, you should start using it now.
Best PVP Moveset
Dragon Breath + Sky Attack & Moonblast: The Dragon Breath is one of the best fast moves in the game that outputs amazing damage. This lets Altaria deal significant damage through shields and even threaten the opponents with charged moves. Sky Attack is Altaria's most-used attack that's doesn't cost much and hits hard. Moonblast is a Fairy-type move that deals 130 damage and costs 100 energy. It's effective against the dragon and dark Pokemon but weak against poison, steel, and Fire Pokemon.
Deoxys (Defence Form)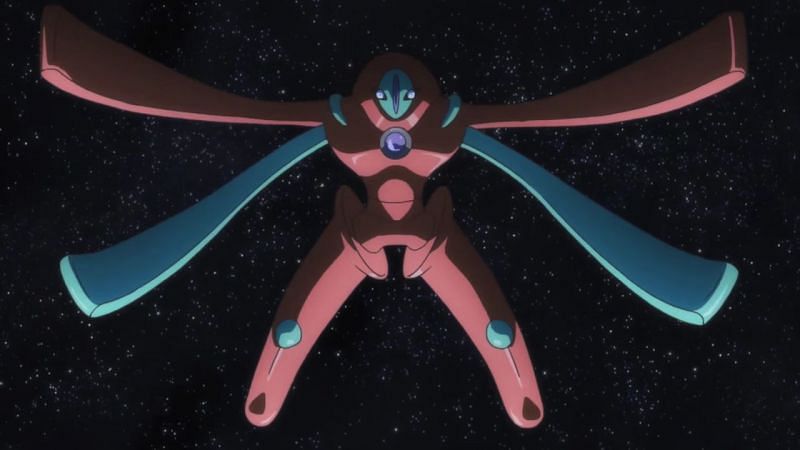 Statistics
Type: Psycho
Role: Closer
Attack: 144
Defense: 330
Stamina: 137
Max CP at LVL 50: 2,570
Description
Deoxys (Defense Form) is a very strong PvP Pokemon in Pokemon Go for Great League which definitely belongs in this tier list. It has a super high defense stat in the game, a whopping 330 DEF.
Its excellent stat distribution results in great bulk which is highly effective in PvP. It also has a powerful arsenal of moves that enable this beast to threaten up to 10 typings for Super Effective damage at any instance.
Best PVP Moveset
Counter + Rock Slide & Thunderbolt or Psycho Boost: Counter is one of the best fast moves in Pokemon GO for PvP. Rock Slide is frequently used charge move because of its balanced damage and energy output cost ratio. Rockslide applies a harsh self-debuff that Psycho Boost inflicts. Thunderbolt is a move having good Electric-Type coverage which is effective against steel-type Pokemon.
Galarian Stunkfisk
Statistics
Type: Ground/Steel
Role: Switcher/Closer
Attack: 144
Defense: 171
Stamina: 240
Max CP at LVL 50: 2,445
Description
Galarian Stunkfisk offers grounded typing with decent bulk mixed with high power mud-style combat featuring Mud Shot. Unlike other Mud-Type Pokemon, Stunfisk is great against Grass-Type Pokemon but some meta Grass-Types like Meganium can still give it a tough time.
It has access to a Rock-Type coverage, resistances to Steel-Types, and decent bulk which proves to be valuable in stretched-out battles.
Best PVP Moveset
Mud Shot + Rock Slide & Earthquake: Mud Shot is essential for Galarian Stunkfisk's excellent energy generation which is needed for its costly charge moves. Rock Slide gives decent coverage against common typings while costing less energy to bait shields. Due to STAB, Earthquake deals a significant amount of damage and costs less energy to use.
Medicham
Statistics
Type: Fight/Psychic
Role: Switcher
Attack: 121
Defense: 152
Stamina: 155
Max CP at LVL 50: 1,618
Description
Medicham is also high up in this tier list because it's considered one of the most powerful PvP Pokemon to play in the Great League in Pokemon GO. Considering it doesn't excel much in attack, defense, or stamina, Medicham is still a great pick for your team.
It features a solid bulk with amazing coverage using the Counter ability. It also benefits from XL Candy consumable which boosts it to 1500CP.
Best PVP Moveset
Counter + Ice Punch and Psychic or Dynamic Punch: Counter is also one of the best fast moves in Pokemon Go with great damage output supported by STAB. Its energy generation is also decent allowing you to use abilities with ease. Ice Punch packs a literal punch against flying Pokemon and costs less energy to use. Psychic also provides a great conversation option backed by STAB that deals superior damage to opponents. Alternative to Psychic, you could choose Dynamic Punch if you need more Fighting-Type damage for the cost of typing coverage.
Psycho Cut: Now, I don't recommend you to rely on Pyscho Cut for damage output. What you can expect is great energy generation from this move. This lets you use charge moves more often but Medicham can get reliant on them.
Mew
Statistics
Type: Psychic
Role: Switcher
Attack: 210
Defense: 210
Stamina: 225
Max CP at LVL 50: 3,691
Description
In Pokemon GO, Mew is a "jack of all trades but master of none". Mew's unpredictability through its ability to learn any teachable move was a strong character in the main game series. However, its stats aren't that great in Pokemon Go.
Mew can easily hit anything for a great amount of damage but falls short of counter moves. If you can get the desired fast+charge move roll-on, Mew, it can further boost its effectiveness in PvP.
Best PVP Moveset
Shadow Claw + Surf or Flame Charge & Wild Charge: Mew's Shadow Claw is an amazing starter ability for all the movie sets. It offers great damage, amazing energy generation, and decent coverage. Pair it with Wild Charge and it exhibits amazing nuke potential. Since you'll be running Mew as a switch, use the Flame charge with Shadow Claw.
Alolan Ninetales
Statistics
Type: Fairy/Ice
Role: Lead
Attack: 170
Defense: 193
Stamina: 177
Max CP at LVL 50: 2,610
Description
Alolan Ninetails has a unique Ice/fairy typing that gives it both resistance from Dragon-Types and also lets it deal double the damage to them. It might not be the most effective in PvE, it's a great Pokemon for the Great League.
Its unique typing, decent bulk, and great move set give it a huge advantage over other Pokemon. Both Charm and Powder snow moves make Alolan Ninetails extremely flexible against a wide range of Pokemon. However, its weakness to fire and rock typings should be considered.
Best PVP Moveset
Charm or Powder Snow + Weather Ball & Psyshock: Charm deals with amazing damage with the help of STAB. However, you do lose energy regeneration in doing so. On the other hand, Powder Snow has bad damage but doubles the energy generation of Charm. Weather Ball has a lower energy cost but effective damage per energy with STAB. Psyshock also is a low-cost move but provides good coverage against Poison-types and medium coverage against several Pokemon.
Sableye
Statistics
Type: Dark/Ghost
Role: Defender
Attack: 141
Defense: 136
Stamina: 137
Max CP at LVL 50: 1,668
Description
Let's end the S-Tier Pokemon list on Sableye. It's considered one of the most threatening and strongest PvP Pokemon for Great League in Pokemon GO.
Its amazing typing paired with a strong but spammy move set lets it dish out significant damage to the metagame. Pure Sableye is much effective in battle than other variants due to Return's utility, so if you can max out only one, go for one of them.
Best PVP Moveset
Shadow Claw + Foul Play & Return or Power Gem or Shadow Sneak: Shadow Claw is a versatile attack featuring both great energy regeneration and damage to the target. Foul Play is a Sableye charge move that's energy-efficient and offers great coverage. Return is only achievable on Purified Sableye but it's an incredibly useful ability. It can help you win against matchups with Azumaril with its high-damage nuke. Power Gem and Shadow Sneak can be used in case you don't have Return unlocked. Both can be used in different cases. Power Gem is effective at winning against Flying-types while Shadow Sneak lets you deal damage to Flying-Types that otherwise resist Power Gem and Foul Play.
Hello There Reader. Did you know there are Pokemon characters in Smash Bros too? You might want to check out the Smash Tier List after this!
A-Tier Pokemon
Macham (Shadow)
Statistics
Type: Fight
Role: Lead
Attack: 234
Defense: 159
Stamina: 207
Max CP at LVL 50: 3,455
Description
After the Team Rocket takeover back in July 2020, Pokemon GO saw the release of Shadow Manchamp. It's definitely one of the most powerful Pokemon in the game, especially if you get it rolled with good stats.
Manchamp's effectiveness in PvP battles is credited to its fast and relevant coverage against a large portion of Pokemon. On top of its threatening presence, it also has a 20% bonus to ATK which compensates for its lower bulk.
Best PVP Moveset
Counter + Close Combat & Rockslide or Cross Chop: Counter benefits from STAB, provides a wider coverage which arguably makes it one of the best fast moves in Pokemon GO. Cross Chop can be used frequently since it uses less energy and benefits from STAB. Close Combat inflicts a self-debuff but can be effective if unshielded. Rock Slide is much more preferred due to its 45 energy cost and valuable coverage, especially against Flying-Types.
Venusaur
Statistics
Type: Grass/Poison
Role: Lead
Attack: 198
Defense: 189
Stamina: 190
Max CP at LVL 50: 3,075
Description
Vennusaur is a great Grass-Type attacker perfect for great league and it surely belongs at A-Tier in this Pokemon GO PvP Tier List. However, its effectiveness isn't credited to stats, but the move set.
It's an amazing choice for PvP engagements due to Frenzy Plant. It might not have the necessary bulk, but it makes up for it in being tanky. With its poison typing, it gains an edge against Grass-Type Pokemon like Meganium.
Best PVP Moveset
Vine Whip + Frenzy Plant and Sludge Bomb: Vine Whip is a powerful fast move in Venusaur's arsenal that offers great energy regeneration that allows Venusaur to use charged moves. Razor Leaf is a damage-dealing ability without requiring energy, although it can lose in the energy generation department increasing chances of loss. Frenzy Plant is the reason for the high pick rate of Venusaur. It does an insane 2.22 damage at the cost of moderate energy. However, Sledge Bomb is an alternative that offers nice STAB coverage and provides an advantage against other Grass-Types.
Jellicent
Statistics
Type: Ghost/Water
Role: Switcher
Attack: 159
Defense: 178
Stamina: 225
Max CP at LVL 50: 2,644
Description
Jellicent may lack usability in PvE battles, but it's meant to be used for PvP. Its defensive typing makes it useful for gym defense to its 8 resistances. With a unique combination of Water and Ghost Type, it offers great bulk and a powerful move set.
It's highly effective against Great League starts like Azumarill and other Water and Ice Types due to its resistance to both. Overall, it's an amazing Pokemon to use in Great League.
Best PVP Moveset
Bubble or Hex + Bubble Beam & Shadow Ball or Ice Beam: Bubble and Hex both are fast moves that perform similarly for the most part. Where Bubble deals better damage, Hex has fast energy gains with Ghost-Type coverage. Bubble beam is useful for baiting shields in addition to its debuff utility. Shadow Ball deals a significant amount of damage that takes advantage of STAB. Ice Beam provides great coverage against Jellicent's weakness to Grass-Types with minimal damage output.
Froslass
Statistics
Type: Ghost/Ice
Role: Switcher
Attack: 171
Defense: 150
Stamina: 172
Max CP at LVL 50: 2,306
Description
Froslass is one of the best PvP Pokemon in this tier list to use in Pokemon GO Great League. It has built a name for itself by pressuring opponents with fast and deadly Avalanches.
It also has resistance against Counter users like Lucario and Medicham. Although, what Froslass lacks in shield and endurance in fights, it makes up for it by being an offensive powerhouse. It can easily threaten opponents with massive damage if unshielded.
Best PVP Moveset
Powder Snow + Avalanche & Shadow Ball: Compared to Hex, Powder Snow has much better energy regeneration. Avalanche is Froslass' flagship ability that lets it deal massive damage to opponents. This move is often overused due to Froslass' high energy gains from the fast move. Shadow Ball is used even more than Crunch due to its much higher power with STAB.
Registeel
Statistics
Type: Steel
Role: Closer
Attack: 143
Defense: 285
Stamina: 190
Max CP at LVL 50: 2,766
Description
Although there are better alternatives to Registeel in PvE, PvP is where it shines. It's an extremely durable Pokemon for Great League with low ATK stats but high Bulk due to the CP cap.
As a mono steel typing, Registeel has several resistances that contribute to its survivability. Since the update on 1st Nov 2019, Registeel got a boost in energy gains for its expensive charge moves.
Best PVP Moveset
Lock-On + Flash Cannon & Focus Blast: Lock-On adds a significant advantage to Registeel in PvP. It features one of the best energy generations in the game with 5 energy per turn. However, its damage output is really low at 1 DPT. Flash Cannon benefits from STAB and does decent damage for the energy but provides poor coverage. Focus Blast is good at providing Fighting Type coverage that also offers great damage per energy spent. However, it's an expensive charge move to use.
Quagsire
Statistics
Type: Ground/Water
Role: Closer
Attack: 152
Defense: 143
Stamina: 216
Max CP at LVL 50: 2,252
Description
Don't let its derpy and innocent looks fool you. Lord Quagsire offers one of the strongest move sets in Pokemon GO. It's often considered to be a decent gym defender due to high STA stat.
When it comes to weaknesses, Quagsire has only one but provides a couple of resistances too which makes it decent at defense. However, you should keep an eye out for any Grass Types as they tend to make short work of our majestic friend here.
Best PVP Moveset
Mud Shot + Stone Edge & Earthquake: Mud Shot is one of the fastest moves in the game with the perk of quick energy regeneration. This combination works best to recharge Quagsire's expensive charged moves. The Stone Edge and Earthquake combo cover up to 8 typings and dishes out great damage, especially since it benefits from STAB.
Mud Shot + Acid Spray & Stone Edge or Earthquake: This is a spray-and-pray moveset than a carefully executed one. But, it's cunning enough to bait and weaken the enemy team through quite rarely it struggles with consistent effectiveness. Acid Spray is an expensive charge attack that doesn't deal much damage. However, its debuff is powerful enough to change the tide of battle and turn losses into wins. Stone Edge and Earthquake play the same role in this movie set as well, take the one who's typing suits your matchup.
Vigoroth
Statistics
Type: Normal
Role: Defender
Attack: 159
Defense: 145
Stamina: 190
Max CP at LVL 50: 2,225
Description
Vigoroth is a popular choice as a defender in PvP. Vigoroth offers one of the most unique fighting styles in Pokemon GO. It's able to take neutral damage from almost every enemy and counter it with a neutral Body Slam.
By using Counter a lot, you can secure a decent amount of wins in the Great League. It's an overall great pick and even the best one if you discarded other Counter users like Medicham.
Best PVP Moveset
Counter + Body Slam & Bulldoze: As discussed before, Counter is one of the most powerful PvP moves in Pokemon GO. Even without taking advantage of STAB, it performs even better than Scratch. Body Slam is the highlight move for Vigoroth as it benefits from STAB and heavily pressures opponents' shields. Bulldoze can be an alternative charge move as it offers additional coverage despite being expensive.
Pokemon Characters are Cool. But you know what else is cool? Ranking characters of Evertale in a Tier List!
B-Tier Pokemon
Gardevoir (Shadow)
Statistics
Type: Fairy/Psychic
Role: Lead
Attack: 237
Defense: 195
Stamina: 169
Max CP at LVL 50: 3,497
Description
Shadow Gardevoir is known for high Fairy-Type power that makes Fairy typing good to use in both PvE and PvP.
In the Great League, Charm is an anti-meta ability that Gardevoir uses to hit Dark, Fighting, and Dragon-types really hard. Its Psychic-Typing allows it to resist other psychic types while still dishing out damage with Charm.
Gardevoir is an overall decent Pokemon for its Fairy-Type role but can often get overshadowed by competitors like Wigglytuff.
Best PVP Moveset
Charm + Shadow Ball and Synchronoise: Charm is an ability that single-handedly boosts Gardevoirs ability to fight in the Great League. It threatens several opponents with its huge damage without caring about shields. However, this also will cause you to have really bad energy generation. Shadow Ball is a low-energy cost ability that adds additional neutral damage against opponents while providing coverage against Gardevoir's weaknesses to Ghost-Types, Bronzong, and Metagross. Lastly, Synchronoise is also a low-cost charge move which is a much more viable option than any other ability.
Skarmory
Statistics
Type: Flying/Steel
Role: Lead
Attack: 148
Defense: 226
Stamina: 163
Max CP at LVL 50: 2,383
Description
Scarmory is without a double, one of the best Pokemon to use in Great League for its decent bulk, excellent typing, and great move set. It's also a great pick due to its 10 resistances and great performance in meta.
While it does have every characteristic to be in the A-tier, it falls short when faced with most electric and steel-type Pokemon. With its flying ability, Skarmony is also able to beat out most of the Grass-Type Pokemon.
Best PVP Moveset
Air Slash + Sky Attack & Brave Bird: Airslash provides respectable damage output at 3 DPT at the cost of 3 energy per turn while also benefitting from STAB. Steel Wing is the least used move here due to its poor damage, however, it might find useful here and there. Sky Attack is Skarmony's primary move that takes advantage of STAB and even costs less energy. Brave Bird is one of the coolest sounding moves in the game that outputs decent damage but also inflicts a self-debuff.
Snorlax
Statistics
Type: Normal
Role: Switcher/Defensive
Attack: 190
Defense: 169
Stamina: 330
Max CP at LVL 50: 3,647
Description
Snorlax has been one of my favorite Pokemon since I was a child, so I'll try my best not to get biased here. Snorlax has always been adept at defensive since day 1. It'll do wonders in PvP due to its great build.
It also has a single vulnerability and can spam neutral damage at enemies. Body Slam is a must-have skill for Snorlax while its coverage move can be according to the situation. But, the reality is that Munchlax performs much better.
Best PVP Moveset
Lick + Body Slam & Superpower or Earthquake: Lick is Snorlax's only viable fast move in the arsenal. Body Slam is essential in PvP as it's necessary to put pressure on opponents' shields. Superpower is most notably effective against Steel-Types, but it has also worked against Fighting-types too. The Earthquake may be slower but it's an effective nuke when used right.
Heracross
Statistics
Type: Bug/Fight
Role: Closer
Attack: 234
Defense: 179
Stamina: 190
Max CP at LVL 50: 3,506
Description
Apart from its beetle looks, Heracross has a unique Bug/Fighting Typing that makes it perfect for battles that require pugilistic power. With the combination of unique typing, decent stats, and good moves, Heracross is a really effective closer in some situations.
It's especially great against Dark-types and provides amazing coverage against Psychic and Ghost-Types. The CP limitation really puts it at a disadvantage against common Pokemon with effective counter-coverage like Altaria and Deoxys-D.
Best PVP Moveset
Counter + Rock Blast & Close Combat or Megahorn or Earthquake: As discussed before, Counter is one of the best moves in the PvP meta offering a staggering 4 DPT at the cost of 3.5 energy per turn. It does great damage while charging moves at an ok rate. The Rock Blast is really appealing as it's low in energy cost useful against Flying-Types that is Heracross' weakness. Close Combat allows it to threaten massive damage and performs more consistently. Megahorn is a hard-hitting ability while not being too energy-intensive. Earthquake is a slow move but provides wide coverage.
Ludicolo
Statistics
Type: Grass/Water
Role: Closer
Attack: 173
Defense: 176
Stamina: 190
Max CP at LVL 50: 2,626
Description
Many Pokemon have some strong moves, but non have the spectacular dance moves that Ludicolo has. Defending and attacking becomes effortless with its stellar Type combination of Water and Grass, with super effective damage by taking advantage of STAB.
Our dancing friend here also packs some interesting stats, slow move-sets, and a combination of Grass/Water Typing. This Typing is effective at eliminating Water's weakness to Electric and Grass and Grass's weakness to Ice and Fire.
Best PVP Moveset
Razor Leaf + Ice Beam & Hydro Pump or Leaf Storm: Razor Leaf takes advantage of STAB to deliver massive damage, even when unshielded. However, it has the worst energy generation in the game. Ice Beam has great coverage and is a cheaper charge move considering other abilities cost a lot. Hydro Pump isn't an efficient move to use considering the low energy regeneration Ludicolo offers. Leaf Storm risks a self-debuff but is overall a last stand opt
Drapion
Statistics
Type: Dark/Poison
Role: Defender
Attack: 180
Defense: 202
Stamina: 172
Max CP at LVL 50: 2,773
Description
Drapion is not bad, but not even perfect to use in the Great League. Like most poison types in Pokemon GO, it's not much good at attack. Drapion's tankiness is half decent that might be an alternative to something like Muk.
However, Drapion is a decent Pokemon in your Great League team. It shines in move diversity that enables it to flexible against other Dark-Types and Poison-Types. It might not be on the level of a meta Pokemon for Great League, but it sure isn't a bad choice.
Best PVP Moveset
Bite or Ice Fang + Aqua Tail & Fell Stinger or Crunch or Sludge Bomb: Bite and Ice Fangs are both moves that focus on damage output instead of energy generation. Aqua Tail compensates nicely as being an easily rechargeable move at 35 energy. Fell Stinger doubles the fast move damage by increasing Drapion's attack by 1 on every use. Crunch and Sludge might get used less often in this moveset, but when they do, they'll benefit nicely from STAB and hit hard.
Poison Sting + Aqua Tail and Crunch or Sludge Bomb: Poison Sting is the complete opposite of Bite and Ice Fangs as it offers less damage with good energy generation. This lets the Drapion spam charge moves sooner to put pressure on shields. Both move sets are great in different situations.
Enjoy the tier list so far? Here is a Genshin Impact Weapon Tier List that you might like to check out next.
C-Tier Pokemon
Togekiss
Statistics
Type: Fairy/Flying
Role: Lead
Attack: 225
Defense: 217
Stamina: 198
Max CP at LVL 50: 3,767
Description
After the July 9th, 2019 update, Charm got added into the Togekiss move-pool which finally lets the user have a double Fairy move set. Although Togekiss cannot reach the DPS number the Dragon-Types can, its resistances make it a viable tanky option.
Togekiss has become an anti-meta specialist with greater ATK stats that limits bulk and a Fairy-Typing that makes it vulnerable to common threats. Togekiss can stand its ground against Pokemon like Medicham, Sableye, and Altaria. However, Steel-Type meta in Great League pushes Togekiss further down this tier list.
Best PVP Moveset
Charm + Aerial Ace or Ancient Power & Flamethrower: Charm is a great damage-dealing ability that takes advantage of STAB without relying on the charge move. However, energy generation is really terrible. Ancient Power & Aerial Ace both cost the same energy but one offers good coverage while the other offers damage with STAB. Flamethrower is a deterrent against Steel and Ice-Types.
Whimsicott
Statistics
Type: Fairy/Grass
Role: Lead
Attack: 164
Defense: 176
Stamina: 155
Max CP at LVL 50: 2,277
Description
Don't let the cotton ball and its cute looks fool you, it can threaten the enemy without needing any shields. However, In offense, it falls short as being both Fairy and Grass-Type.
Whimsicott is the first Pokemon introduced in Pokemon GO to have both Fairy and Grass Typings. This is one of the reasons that let Whimsicott stand apart from the rest of Pokemon.
Best PVP Moveset
Charm or Razor Lead + Grass Knot and Moonblast or Hurricane: Both Charm and Razor Leaf offer the worst energy generation in the game but also deal great damage from fast moves. Grass Knot costs significantly less energy and deals amazing damage while benefiting from STAB. Moonblast costs much less energy than Hurricane but both are slow and belong to different Typings.
Drifblim
Statistics
Type: Flying/Ghost
Role: Defender
Attack: 180
Defense: 102
Stamina: 312
Max CP at LVL 50: 2,693
Description
This scary-looking fella isn't really really that threatening when it comes to PvP performance. It was once a decent attacker, but now it has really de-ranked in the tier list.
But it's not all doom and gloom, as Drifblim is a great counter-pick to several threats in its tier. It offers a solid bulk matched with good move sets that threaten its opponents. Driflim may not be the super-effective Pokemon it used to be, it's still a great pick for the Great League.
Best PVP Moveset
Hex + Shadow Ball & Icy Wind: Hex is a really great move if you want to focus on energy generation. Icy Wind is an effective ability if you want to output decent damage and drop the opponent's ATK stat by 1. This boosts Drifblim's bulk and gives other Pokemon in your team an edge. Shadow Ball has an overall great neutral coverage while also doing decent damage.
Sirfetch'd
Statistics
Type: Fight
Role: Switcher
Attack: 248
Defense: 176
Stamina: 158
Max CP at LVL 50: 3,375
Description
It wouldn't be far-fetched to say that Sirfetch'd is a true knight in shining armor. By wielding its shining leek and leaf shield, it's ready to take on Dark-Types foes with honor.
Sirfetch'd have an arsenal of decent move sets that output considerable damage due to its high ATK stat and relevant coverage against popular picks. This bird hits hard for a C-Tier Pokemon and can sweep a team under the right conditions.
Best PVP Moveset
Counter or Fury Cutter + Leaf Blade & Close Combat: Due to its great STAB damage and relevant damage, Counter becomes a key ability in Sirfetch'd victories. Fury Cutter does relatively less damage but generates considerable energy. Leaf Blade is one of the most efficient charged moves in the game that cost less energy. Close Combat is able to take advantage of STAB and threaten increased damage.
Alolan Raichu
Statistics
Type: Electric/Psychic
Role: Closer
Attack: 201
Defense: 154
Stamina: 155
Max CP at LVL 50: 2,585
Description
Alolan Raichu might not be viable in PvE battles, it certainly is a decent option to consider for your Great League team. It's good at dealing neutral damage and pressuring shields with good charging moves.
Our beloved Pokemon here is a zapper when it comes to threatening the enemy shields with its thunder punch. It's highly effective against Flying and Water Types. However, AloChu is super squishy so treating it as a glass canon is the right way to go about it.
Best PVP Moveset
Volt Switch + Thunder Punch & Grass Knot or Psychic or Wild Charge: Volt Switch is a great fast move in PvP, despite having lower energy gain compared to Thunder Shock. Thunder Punch can bait shields easily with its lower energy usage and benefits from STAB. Grass Knot and Psychic provide extra coverage and have decent stats. Wild Charge is a really hard-hitting ability that is handy when in tough spots.
Summary
First of all, I would like to thank you and congratulate you on reaching the summit of this tier list. This list was created by keeping both meta, gamers' opinions, and personal gaming experiences in mind.
Keep in mind that there might be Pokemon that you find effective in Great League but they're missing in this tier list. There is a wide range of Pokemon eligible for Great League and I've added the most diverse cast of Pokemon as much as I could.
So, in the end, I hope you were able to benefit from this tier list and finally built a Great League team that'll score you some nice victories in Pokemon Go.
Was this article helpful?
Thanks! Do share your feedback with us. ⚡
How could we improve this post? Please Help us. ✍