The Elder Scrolls 6 Will Be An Xbox Exclusive
It will not be released at least until 2026.
Story Highlights
The documents released in the FTC vs Microsoft case have confirmed that The Elder Scrolls 6 will be a Microsoft exclusive.
Even though this was expected to happen, fans are still upset that it will not be on other consoles.
The release date for The Elder Scrolls 6 has not been confirmed as of yet, but the document states that it will be in 2026 or later.
The game's release date is only an estimate and can be delayed, just like Starfield.
As per a new piece of information revealed in the document that was part of the FTC vs Microsoft case, The Elder Scrolls 6 will be a Microsoft exclusive. Also, Microsoft expects the game will not be released until 2026. While commenting about the game's exclusivity, Phil Spencer said that this game is the "full package," and he wants to bring that to the Xbox.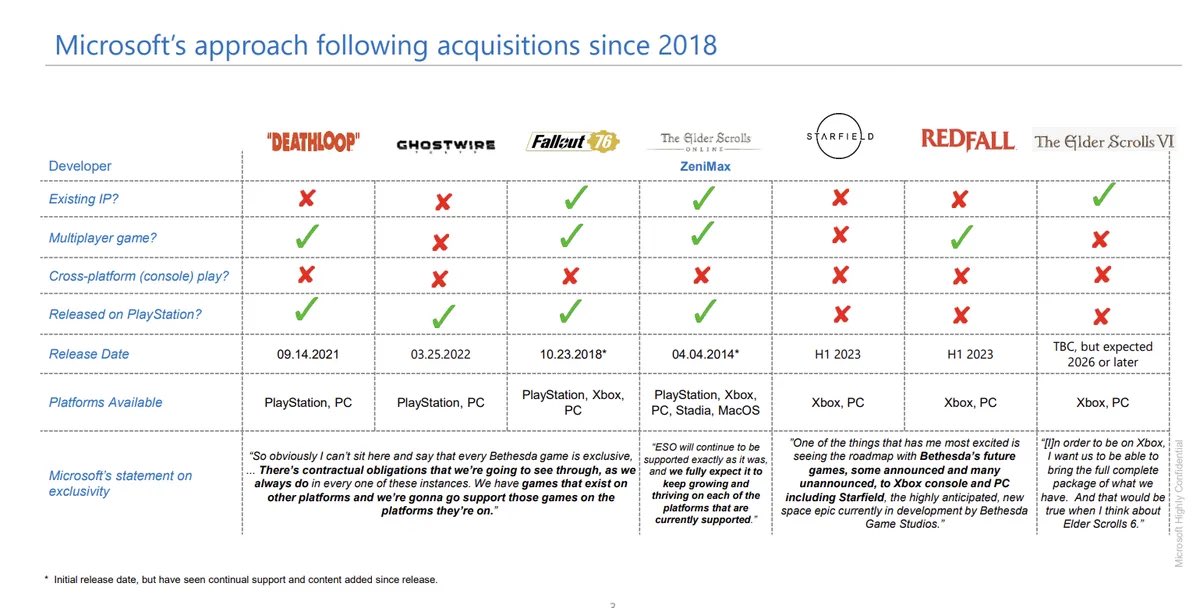 It appears that fans will have to wait for at least a few more years before exploring the planes of Nirn in Bethesda's upcoming title. Redfall and Starfield, both of the recent games from the company, have been Microsoft exclusives. As such, fans had expected the same to happen with The Elder Scrolls 6. Even though Skyrim and Oblivion were available on other platforms.
In order to be on Xbox, I want us to be able to bring the full complete package of what we have. And that would be true when I think about Elder Scrolls 6," says Phil Spencer.
This statement regarding The Elder Scrolls 6's exclusivity was attached to the document and came from Phil Spencer's interview with GQ magazine. He refers to Xbox as a whole experience, containing Xbox Live, Game Pass, Cloud Gaming, Friends Lists, and Save States. The Elder Scrolls 6 wasn't the only franchise he believed would deliver a full package; he said, "That would be true when I think about any of our franchises."
It seems like Microsoft is planning on delivering more exclusives in the future, and The Elder Scrolls 6 is confirmed to be part of the lineup. As for the release date, even the document mentions it is "TBH, but expected 2026 or later." Starfield, which had a concrete release date, was delayed multiple times, so this is likely far from the actual release. Still, it confirms that the game will not arrive before 2026.
---
Related Reads:
---
The Elder Scrolls is a series of ARPG games developed primarily by Bethesda Game Studios and published by Bethesda Softworks. The series boasts multiple Game of the Year award-winning titles and has collectively sold over 58 million copies worldwide. The sixth installment in the series was announced in 2018 and is now confirmed to launch on Xbox consoles and PC.
Was this article helpful?
Thanks! Do share your feedback with us. ⚡
How could we improve this post? Please Help us. ✍