With so many Right Backs in FIFA 23, which one is the best? Well, in our guide we will look into this pressing question. Football players your moment has arrived! The new FIFA 23 was released on the 26th of September. Well, let us just say the game is better than ever. For OG FIFA players the moment has been bittersweet because the 30th installment of the game will be Electronic Art and EA sport's last.
Key Highlights
Right-backs

are important in forming a

strong

defensive side. Players need to choose

high-rated

right backs in

FIFA 23

for a solid defense.

FIFA 23 features many rights backs but if you need to choose one, it depends on the player's

recent performances

.

The top-rated players include

Trent Alexander

,

Kyle walker

, and

Daniel Carvajal Ramos

. All the rated players have a minimum 80 rating.

The rating of right-backs in the game is based on their performance during the season.

Ratings for players are

not static

and may change from one installment to the next.
The Right Back Rating
So how does the rating works in the game? It may be a question that you all might have. Well, the thing is the rating depends solely on how well the person does during the season. As you might be able to guess that the ratings for the players will not be static and will change from each installment to the next.
Trent Alexander- 87
Trent John Arnold, is a right-back with Liverpool's Premier League team. Moreover, he is also part of the England national squad. Being amongst the top right-backs within the world of football, Trent is renowned because of his wide variety of passes plus his immaculate ability to provide assists. He is certainly FIFA 23's Best Right Backs
Around 2004, Alexander-Arnold enrolled in Liverpool's training academy and went on to lead his team at all youth tournaments. In addition to playing in multiple UEFA Champions League championships in 2018 and 2019. During which he won 2019 one, which is why he was selected to the Champions League Squad of said Season.
Moreover, he made his professional appearance in 2016 at the very young age of 18. Alexander-Arnold became the youngest athlete to lead successive championships. Alexander-Arnold subsequently earned their first international appearance for England at numerous underage divisions.
Kyle Walker- 85
Kyle Andrew Walker is one of the most talented right-backs for Premier League club Manchester City and the England national team.
Walker, who was brought up in Sheffield, began his football career at the Sheffield United team he had actually joined when he was just seven years old. Following a temporary stint at Northampton Town, he got transferred to the first squad.
Whereupon he earned an official Sheffield United breakthrough at the age tender of 18 facing Leyton Orient. He made an impression while competing for the Blades and participated in their loss to Burnley during the 2009 Premiership Play-Off Final. He was hired by Premier League club Tottenham Hotspur thanks to excellent achievements, but he was promptly transferred off to Sheffield United.
Achraf Hakimi- 84
Achraf Hakimi Mouh is a Moroccan pro football player. He currently competes for both the Moroccan national squad and sometimes French Ligue 1 club Paris Saint-Germain. However he periodically switches to attacking full-back, he primarily operates as a right-back.
Hakimi graduated from Real Madrid's youth group. He started out for Real Madrid Castilla in early 2016. Due to his talent and hard work he got moved to the main squad in 2017.
Daniel Carvajal Ramos- 84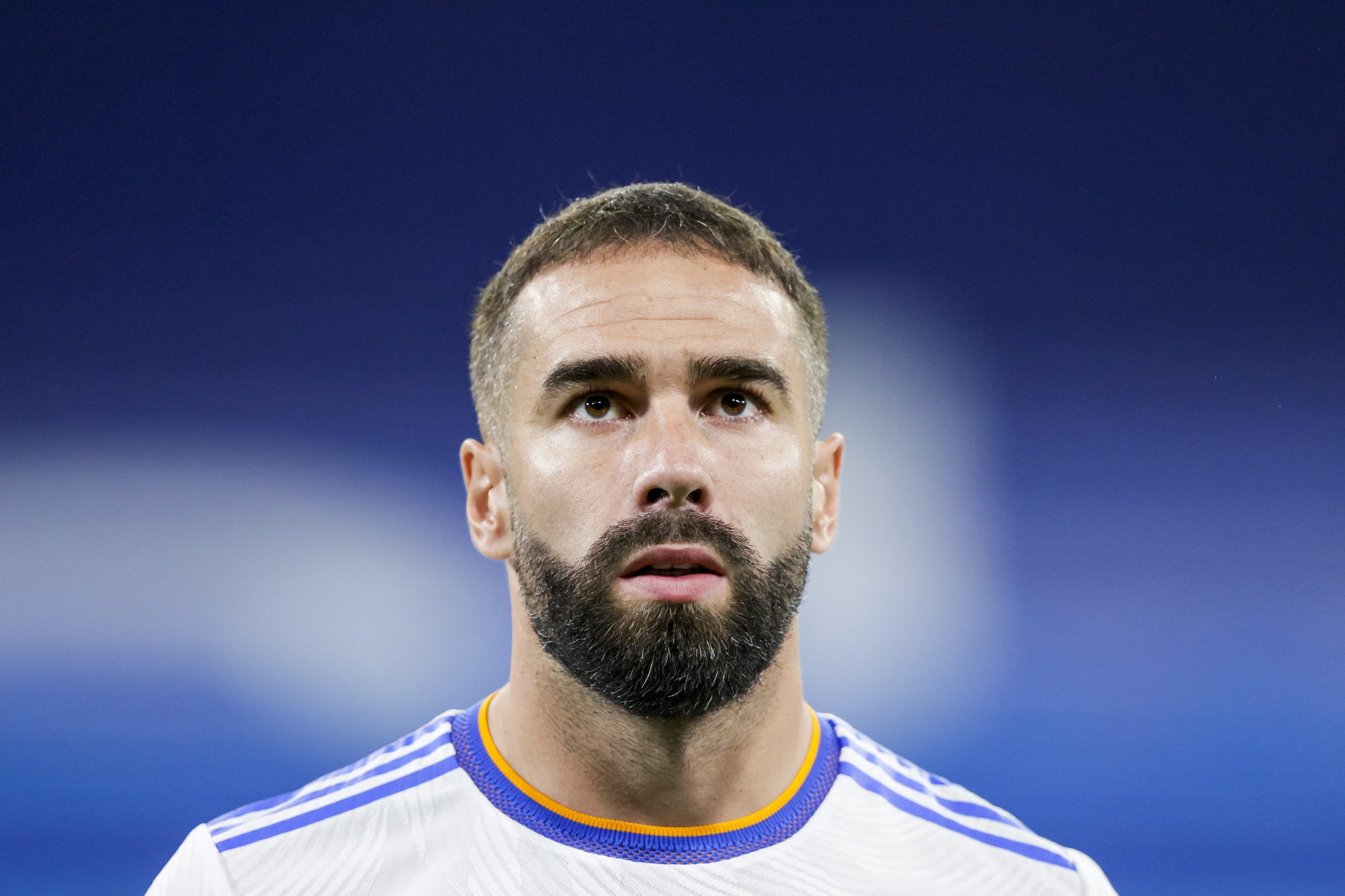 Daniel "Dani" Carvajal Ramos is a right back for Real Madrid of La Liga and the Spanish national team.
After progressing from Real Madrid's junior divisions, Ramos played for Bayer Leverkusen for a period until going back to Real Madrid.
He made his debut in the initial squad in 2013, and ever since then, he has won 16 significant medals at Real Madrid. Comprising five Champions League medals, three La Liga championships, and a Copa del Rey.
Moreover, he achieved immense success first on the young international stage by winning both the under-19 as well as under-21 European Championships in 2011 and 2013, respectively. In addition to playing for his country at the 2018 FIFA World Cup, he earned his professional appearance in 2014.
Kieran Trippier- 84
Trippier began his professional football career in the Manchester City junior division yet was unable to cut into the main squad initially.
However, his luck was about to change. After spending several contracts at Championship Burnley. He joined Burnley in 2011 on a season-long contract, which was converted to a proper long-term contract in January 2012.
Tripper was a member of the Championship PFA Team of the Year in both the 2012 and 13 but also the 2013 and 14 campaigns. He received promotions to the Premier League in 2014 alongside Burnley.
Juan Cuadrado- 83
Juan Guillermo Cuadrado Bello is a competitive football player who competes both with the Colombian national football team and also Serie A club Juventus. He is famous because of their aggressive method while playing, which includes excellent tempo and shooting prowess. Throughout his professional career, he plays as a defensive midfielder and occasionally as a forward in a central midfield position.
Ricardo Pereira- 83
Ricardo Domingos Barbosa Pereira is a competitive football player from Portugal. He has primarily been a fullback with the Premier League team known as Leicester City.
He began his career at Vitória de Guimares, where he won the 2013 Taça de Portugal. Moreover, he finished as the tournament's highest goalscorer. He then transferred to Porto, where he served as a player on the team that captured the 2017 and 18 Primeira Liga. Vitória de Guimares spent two years mostly on contract at French club Nice. Throughout 2015, Pereira has played for Portugal in big tournaments.
Jesús Navas- 83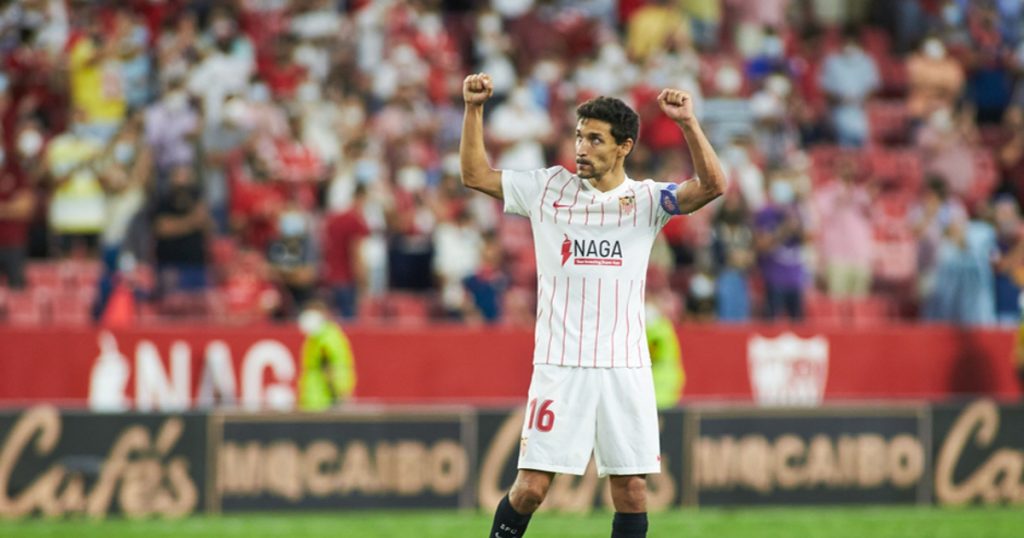 Jesus Navas González, is a Spanish pro football player. He currently plays as a right winger or right back for Sevilla. He played 605 competitive games for Sevilla during the course of his tenure. That ended up earning him seven significant championships, which includes three Europa League crowns and two Copas del Rey.
He joined Manchester City in 2013, wherein he earned another title in Premier League for the 2013 and 14 seasons. Jess Navas returned to Sevilla in 2017, and since then, he has made more professional matches than any other player in team history.
Giovanni Di Lorenzo- 82
Giovanni Di Lorenzo Cavaliere plays right back for the Italian national squad as well as Serie A club Napoli, where he also has the captaincy. As a young forward who could shoot goals, Di Lorenzo earned the moniker "Batigol". Before being shifted into their present position at right-back, he first began to participate in the more defensive responsibilities. Moreover, he sometimes served as a holding midfielder.
N. Mazraoui- 82
Noussair Mazraoui is a right back for the Bundesliga club and the Moroccan national league. At the start of his career Several years later, he relocated to Alphonse wherein he featured just for one season until getting asked to join the Ajax junior program. In addition, Noussair famously replaced Richairo just after 86 minutes of Jong Ajax's Eerste Divisie match with Almere City on August 12, 2016.
Lucas Vázquez- 81
Lucas Vázquez Iglesias plays right back for Real Madrid of La Liga and the Spain national team. He began his professional journey at Real Madrid and, following a year on contract at Espanyol, which is where he earned his first debut back in 2015. During football 2018 World Cup and Euro 2016, Vázquez played for Spain.
Jeremie Agyekum Frimpong- 80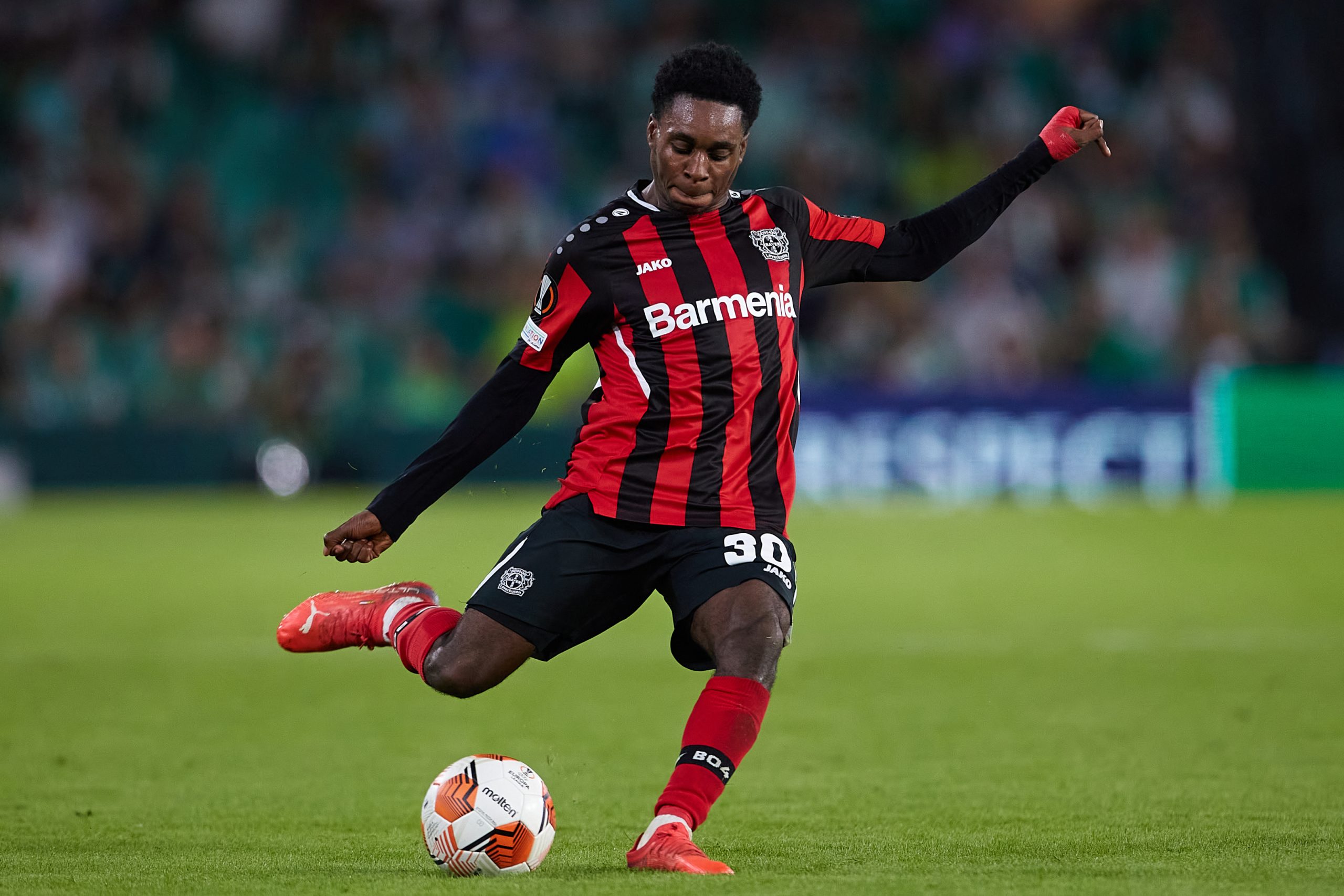 He is a right-back for Bundesliga team Bayer Leverkusen and a Dutch team. At the tender age of nine, Frimpong entered Manchester City and advanced through to the team's development systems, playing frequently. He made his official appearance against Partick Thistle.
Danilo Luiz da Silva- 80
Brazilian right-back Danilo Luiz da Silva, also nicknamed Danilo, competes for both Brazil's national squad as well as Serie A club Juventus.
Prior to joining Santos, wherein he delivered the decisive goal in the 2011 Copa Libertadores. He transferred to the Portuguese powerhouse Porto in January 2012. After which he achieved back-to-back Primeira Liga championships. Moreover, he signed with Manchester City in 2017. While playing for City, he also achieved two Premier League championships, one FA Cup, plus two EFL Cups.
Hamari Traoré- 80
Hamari Traoré is a right-back for the Mali national team and Ligue 1 team Rennes. He is regarded to be one of the best in the football world. Hence, he has garnered a lot of respect.
Sergi Roberto- 80
Spanish professional player Sergi Roberto Carnicer competes with both Spain's national team as well as La Liga club Barcelona. He is primarily a central midfielder but is able to play as a fullback, winger, or defensive midfielder. Upon earning his main squad appearance at the very young age of 18, he devoted the majority of his tenure at Barcelona, where he went on to earn numerous prizes, notably six La Liga titles but also two Champions Leagues.
We hope that our guide was able to solve your issue about FIFA 23 Best Right Backs.
Was this article helpful?
Thanks! Do share your feedback with us. ⚡
How could we improve this post? Please Help us. ✍