Badges in NBA, like the defensive badges, are essential to track down your progress and show your best skills. Their organization is by the categories of Defense or rebounding, finishing, shooting, playmaking, etc. You unlock badges by building up badge points in each skill. These badge points reflect your expertise in each skill on the court. Like our best finishing badges, we have mentioned everything you need to know about the best playmaking badges. Every successful team needs a playmaker to conquer the court. We have curate a list of the best playmaking badges 2K21 has to offer.
Basketball is a sport that owes very much to its fundamentals. A player might be good at doing a particular thing than their other teammates. Carefully setting up your teammates is the only way that would lead you to victory. Some critical factors contributing to playmaking include body control, a team member's passing ability, post moves, dribbling skills, and best NBA 2K21 builds. Investing in these abilities benefits the team and the players themselves and helps break down the defenders.
Best Playmaking Badges 2k21
NBA is a valid showcase of the next generation of consoles, a leap of quality that makes it more than just a gorgeous graphical update to the previous NBA series. It includes some fixes that plagued the game for quite a while. However, the most significant downside is the pay-to-win wall that is riddled with microtransactions, making the gameplay experience awful.
Getting assists or throwing passes, just like getting the best jumpshot, will build up your skills for playmaking, and you'll gain points from it. Following are some of the best playmaking badges 2K21 will get you.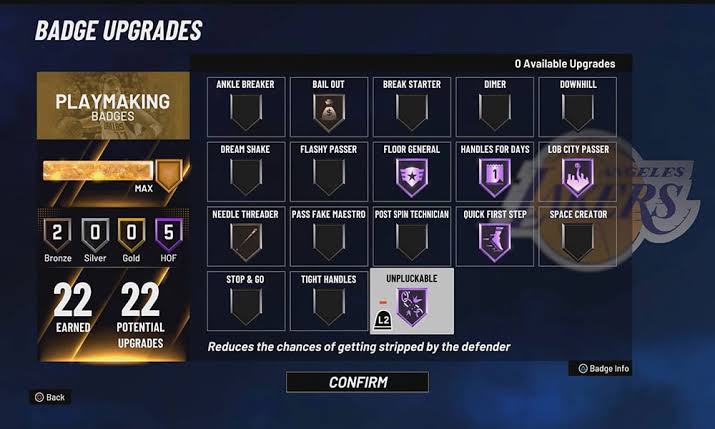 Quick First Step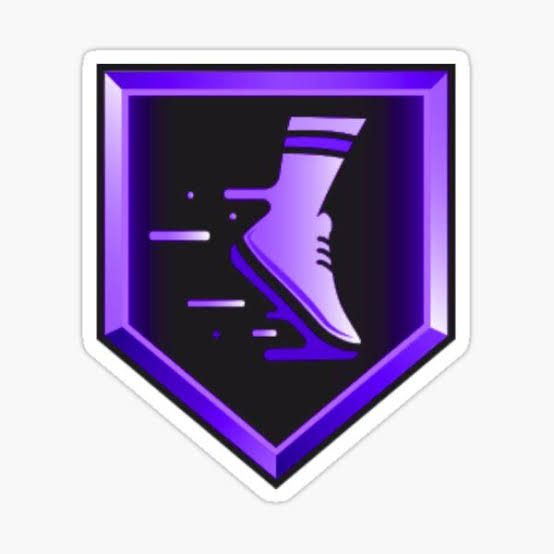 This is perhaps the best badge in NBA 2K21 next-gen and has maintained its spot for the second consecutive year. Any build in the game can utilize the Quick First Step badge. Besides making passes in the game, speed is a critical factor that drives a game in the NBA.
It also gives you any size animation and keeps its popularity just like last year. Keep in mind that losing defenders is the prime objective for most playmakers.
To achieve that, dribbling will be your key focus that requires good speed and control. The quick first step comes into play here because there is no other badge suitable for a speedster than the Quick First Step badge.
Players will be able to get past their opponents on the court and get to the rim quicker, finishing or hitting an open shooter while using quick first steps, especially on the Silver+ level.
If you want your ball handlers to make faster launches, you'll need the Quick First Step badge. If you're looking for something that'll make your offense even more robust for your playmakers, slashers, or finishers, then a quick first step is a must-have.
Quick First Step Badge Requirements
SG,SF,PG: Speed with ball 74(GOLD) 94 (HOF); PF: Speed with Ball 64 (GOLD) 81 (HOF); C: Speed with Ball 55 (GOLD).
Dimer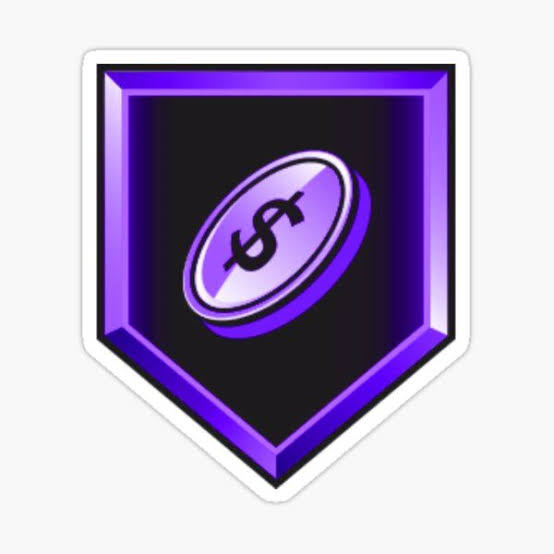 The Dimer is perhaps one of the best and the most iconic badge in this regard. The Dimer badge is activated in catch and shoot situations after receiving a pass from a player with a dimer badge.
Boosting the jump shot percentage has a more substantial effect on players that are just good or average and do not belong to the elite category. Once they have received the pass, the likelihood of them making the shot increases significantly.
Sometimes in games like NBA, statistics are not everything. Passing is something that holds significant value for the players, and if all goes right, you might be able to win the game. If passing is your core strategy, then this dimer badge Is a must-have to boost the odds of a jump shot going in. Shooters such as Floppy are an excellent choice for this badge. And the shooters that have great shoot and catch tendencies will thrive the most with the Dimer badge. Still, it's one of the most substantial and most useful badges to achieve the hall of fame status in NBA 2K21. Magic Johnson, John Stockton, Steve Nash, and others are good players for this badge.
Dimer Badge Requirements
PG, SG, SF: Pass Accuracy 70 (GOLD) 90 (HOF); PF: Pass Accuracy 67 (GOLD) 85 (HOF); C: Pass Accuracy 63 (GOLD) 81 (HOF).
Handles For Days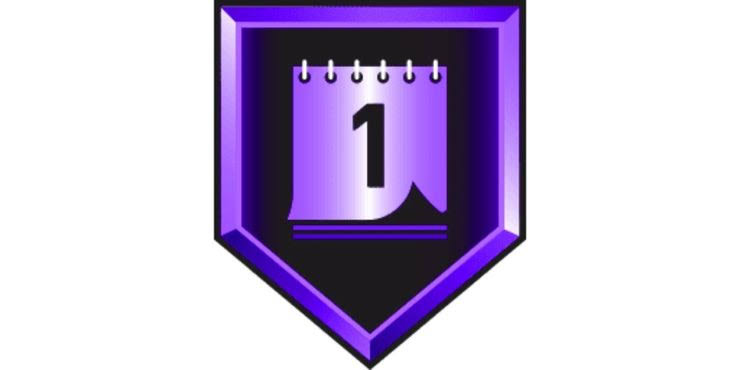 On the topic of dribbling, read our best 2K21 dribble moves guide and learn the most used ones in the game. The Handles For Days give you the necessary stamina to survive throughout the game. It is the perfect badge that takes less of an energy hit while performing dribbling moves constantly. It also allows the dribbling moves to chain together to produce combos very quickly that last for an extended period of time.
Some notable NBA players with the Handles For Days badge include Stephen Marbury, Kyrie Irving, and Jamal Crawford. Stamina is an integral part of the game. A player's ability to perform consistently depends on it. It is why Handles for Days has secured a spot in our list of best playmaking badges 2K21.
Handles For Days Badge Requirements
PG, SG, SF: Ball Handle 64 (GOLD) 82 (HOF); PF: Ball Handle 60 (GOLD) 77 (HOF); C: Ball Handle 49 (GOLD) 66 (HOF).
Tight Handles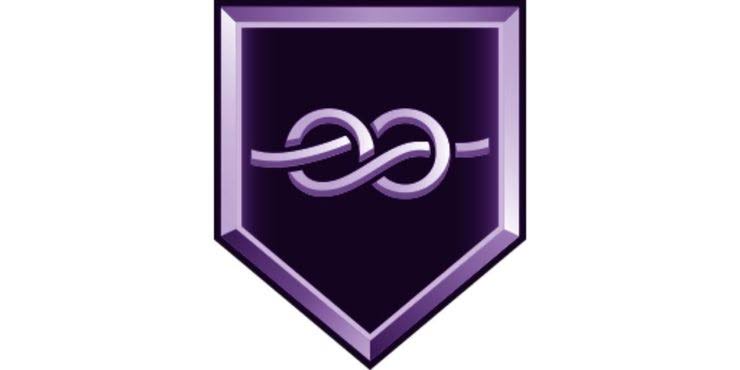 A tight handles badge is the best option to improve the ability and capacity of a player to break down their defender. If you successfully utilize the Tight Handles badge, you can get the defender in any position you please. Tight handles are one of the classic badges in our list of best playmaking badges 2k21 that can successfully improve your player's ball-handling when performing dribble moves.
While dribbling is not always a strategic option to recommend because human opponents are sharp enough not to fall for them. However, Tight handles are one of those badges that can give the opponents a tough time. Your moves become much more effective with tight grips.
It activates automatically on every dribble move and increases the probability of breaking down the defender with each movement. It is crucial, especially for guards who like to shoot three-point balls and need a little space to execute them.
Even If there is the slightest increase in the successful execution of the dribble moves, the ball handler can break into the lane, which will cause the defenders to react and open up passing lanes. . It also helps you to dribble more cleanly.
The players need at least Silver Tight handles to gain more benefits from the badge coming from higher levels. It takes a lot of talent and practice to be good at this; however, once you've gotten the hang of it, you can force your defender to leave them with an open shot.
Its focused attributes include ball handling, speed, and acceleration. It is best played with Handle for days, unlockable, and stop-and-go badges. Even though Tight handles are more effective against AI than humans, the badge is a must-have for dribblers and definitely should be a priority for MyCareer players. Some notable players of this badge are Allen Iverson and Kyrie Irving.
Tight Handles Badge Requirements
PG, SG, SF: Ball Handle 72 (GOLD) 92 (HOF); PF: Ball Handle 54 (GOLD) 69 (HOF); C: Ball Handle 51 (GOLD) 67 (HOF).
Unpluckable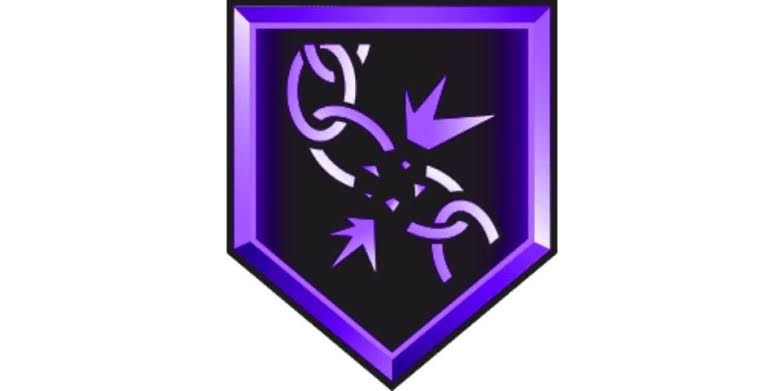 The Unpluckable badge, which was already very important in NBA2K21's predecessor, holds its importance this year as well. Ball handling is critical on the court because losing a ball during a crucial moment can lead to your opponent scoring with little to no effort.
As a guard, you hold your team's trust. It even reduces the probability of the ball being poked free while performing dribble moves.
Unpluckable badge is the minimum for most builds unless the player will never dribble. Not just slashers but the guards outside the arc would dribble, and the wings would dribble outside the arc. Therefore, this is an essential badge because very few badges cover all the dribbling aspects in the game. This badge is best for rookies as they know that holding the ball is very important. Anyone can gain one point in the Unpluckable if they manage to dribble the ball in the traffic.
The Unpluckable badge is best played with Handles for days, quick first step, ankle breaker, stop and go badge, and its focused attributes are ball handling. Steve Nash is a notable player with this badge.
Unpluckable Badge Requirements
PG, SG, SF: Ball Handle 57 (GOLD) 73 (HOF); PF: Ball Handle 53 (GOLD) 67 (HOF); C: Ball Handle 48 (GOLD) 65 (HOF).
Stop and Go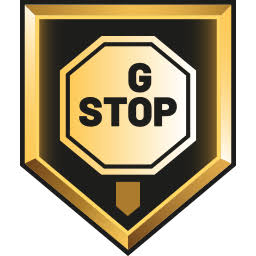 Sometimes the core focus and foremost goal of a playmaker is to find openings for their teammates to score. But sometimes, you will find yourself in situations where the playmaker is the only player who can take a clear shot. Keep in mind that most players rely primarily on passing and dribbling badges. In return, they can suffer from a low shot-to-score ratio. Stop and go is a good option in the shooting badges category to maintain it. Sometimes you can execute a perfect shot. But the player is sometimes too fast, and they almost miss it because it qualifies as a difficult shot.
If, however, you manage to get a clean and perfect shot instead of falling limply backward. The Stop and Go badge can help players duplicate their prowess. If you can take shits with your playmaker, the stop-and-go badge can be an ideal pick for you. You can activate the stop and go badge by sprinting, coming to a complete start, then sprinting again. The boost is then applied to the sport, and it takes off the portion of the animation. When you use the stop and go badge, the ball handler can start and stop quickly with unique stops and launches that are only exclusive to the badge.
The Stop and Go badge improves a player's ability to start and stop with a ball. One of the important factors in landing a clear and perfect shot is stopping fast and suddenly. You will not have any trouble maintaining your balance with this strategy. Its focused attributes are ball handling, speed, and acceleration. It is best played with Handles For Days, Unpluckable, Ankle Breaker, and Quick First Step Badges. For the shooter that fires off the dribble either at midpoint or three-point.
Another pro of the Shoot and Go badge is that it can help redirect movement and trajectory while performing dribble moves. It can help deal with over-efficient players and help overcome them if they don't react to your actions quickly enough. Point Guards will also see a significant increase in their mobility with the Stop and Go badge. It is no wonder how the badge made it to our best playmaking badges 2k21 list.
Stop And Go Badge Requirements
PG, SG, SF: Ball Handle 69 (GOLD) 88 (HOF); PF: Ball Handle 69 (GOLD).
Needle Threader
By now, you should be aware that the pick and roll have become an integral part of the modern NBA. You can only throw the ball through defensive bodies and pray that it gets through in these situations.
It is where the Needle Threader badge comes into play, as the badge increases the probability of a tough pass getting through the traffic and the Defense and finding its intended receiver. What the badge does is when passing through a very tight window between the defenders, the player's passing ability is given a boost, which results in successful passes even if the shots were not accurate enough.
It is what makes Needle Threader badge necessary in situations like these because passing is the core focus of this sport. Passing is not restricted to some builds only, as you will find that even the best shooting guards in the league need to pass instead of putting one up from time to time. Its focused attributes are pass accuracy. It is best played with the Dimer badge, Lob City passer, and Breaks starter badge.
Suppose an unguarded player is aiming for an easy dunk, but there is one defender standing between him and the net. In that case, the Needle Threader badge will help you here, and the defender would not be able to interrupt your dunk. Suppose you pair the Needle Threader badge with the Dimer badge. In that case, you can execute some elite passes that would get through the big bodies, aka the interceptors or defenders in the lane or even in the wing. Suppose you are trying to go through a guarded corner when playing PRO-AM or The Park.
In that case, The Needle Threader badge puts some whip into that pass so it can go past the defenders easily. If the passing lanes aren't good enough and not overpowered, then you'll need the Needle Threader badge so that your ball doesn't get intercepted. This badge is best for the slashing guards in the game. Though every player should have a point in this badge, just sp their passes don't get picked. The Needle Threader badge is ideal when you find cutters to the rim or pass to a dead-eye shooter. This is why it is one of the best badges in playmaking in our list of best playmaking badges in NBA 2K21
Needle Threader Badge Requirements
PG, SG, SF: Pass Accuracy 72 (GOLD) 92 (HOF); PF: Pass Accuracy 57 (GOLD) 73 (HOF); C: Pass Accuracy 50 (GOLD) 67 (HOF).
Floor General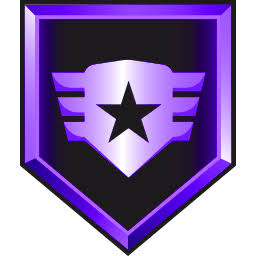 The floor general badge also gives the offensive attributes boost to the teammates when they are on the floor. Every team should have at least one person that has maxed out and achieved hall of fame status on The Floor General Badge.
When a player has The Floor General Badge, they will land shots that they would have otherwise missed and even successfully dunk balls even if the shot wasn't executed properly. In short, having the Floor General badge is free offensive points for the whole team.
It increases the offensive attributes for all of your teammates. Floor General is a great team-oriented badge to achieve hall of fame status and to improve the offensive abilities of all your players in the team. The badge is mainly used to help the lower-rated members of your team and improve their attributes instead of your own.
While most badges need a particular act for them to activate, The Floor General badge doesn't require any particular activation. It can really benefit you as a passer since it doesn't really work for you but boosts your teammates' offensive attributes. If you're playing with friends, coordinating with each other on who should get the badge could be a good idea. Without the Floor General badge, you'll face a lot of difficulties, especially if you are playing with low-tier players.
If the shot animations are good enough, the badge can be very beneficial in my career. It can help your teammates execute good and successful shots often. So if you feel like your builds struggle when it comes to offense, especially shooting, or they require a boost for any other reason like speed-boosting, contact dunks, etc. The Floor General badge is worth achieving a high status on.
Floor General Badge Requirements
PG, SG, SF: Pass Accuracy 71 (GOLD) 91 (HOF); PF, C: Pass Accuracy 71 (GOLD) 91 (HOF).
Bullet Passer
It doesn't matter how good your dribbling skills might be or how perfectly you execute your dribble moves. As a playmaker, you will have to pass the ball to your teammates to carry on the game. The quality of your pass depends on three factors, speed, time, and accuracy. A second could determine whether your shot would be successful or not.
The Bullet passer badge comes into play here. The Bullet Passer badge can increase the ball's velocity and thus enhance the execution of the pass. With this velocity, the enemy team won't be able to block you. It is also the reason this badge is one of the best playmaking badges 2k21.
Thus the probability of your scoring would increase significantly. The bullet passer gets the ball to the player that is open faster, and this frees up a player so you can score through short windows. The Bullet Passer badge can be activated by passing the ball to your teammate. This badge can be very useful if you want to increase assists and be an effective passer for your team.
Upgrading this badge to the hall of fame level will benefit you in many ways and definitely aid you throughout the match by boosting up your passing skills. While the badge doesn't give you a drastic boost, it would be enough to pass to a corner shooter or get the ball quickly to a player.
Bullet Passer Badge Requirements
PG, SG, SF: Pass Accuracy 66 (GOLD) 84 (HOF); PF: Pass Accuracy 65 (GOLD) 83 (HOF); C: Pass Accuracy 64 (GOLD) 82 (HOF).
Downhill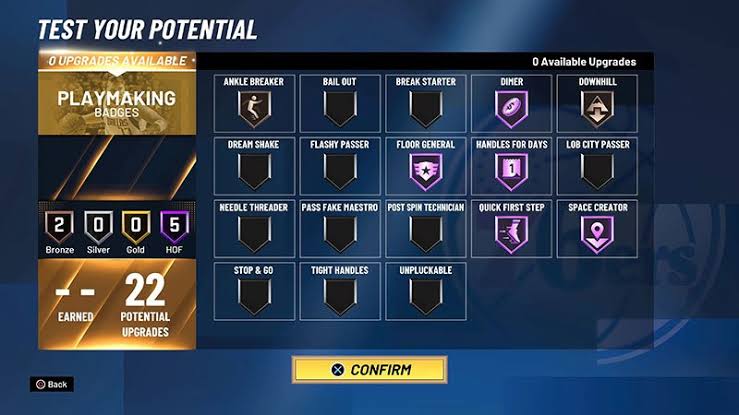 If you use the fastbreak frequently, you should amp up your stats in the downhill badge. Point guards in NBA can take up a few seconds to size up the Defense.
During the transition, the downhill badge increases speed. It enables the players to get ahead of defenders that can occur in normal circumstances. It will allow the slashers to get past their defenders with the ball as quickly as possible. The speedy guards can use the Downhill badge for transition. If you mix the Downhill badge with the best dribble moves, your player's speed attributes will increase so drastically that it would be hard for the defenders to stop you from scoring points. The Downhill badge will show its full potential if your team has rebounders with average or slightly better passing capacity.
Downhill Badge Requirements
PG, SG, SF: Speed with Ball 62 (GOLD) 80 (HOF); PF: Speed with Ball 55 (GOLD) 70 (HOF); C: Speed with Ball 47 (HOF) 65 (HOF)
Bail Out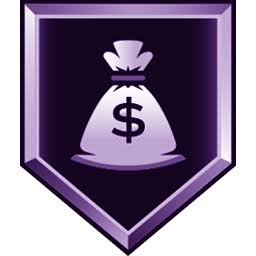 Finishing up our list of the Best Playmaking Badges 2k21 is the Bailout. You can activate this badge by passing out of a mid-air layup or a jump pass. The bailout badge increases the probability of landing a successful and accurate pass out of mid-air layup or jump shot. The bailout is very effective no matter what the build is. It can be instrumental in avoiding turnovers in the game and help in baiting the defenders.
The Bailout badge is also very effective in giving teammates an open shot. Achieving the hall of fame status on this badge is worth it because, typically, you cannot throw an errant pass out of a jumper or layup on the bronze level.
You'll need the Bailout badge against the defenders who like to jump or block your shots. Anticipating help defense or double teams can be a good strategy here. The Bailout badge works even better when combined with the dimer and needle threader, and the badge has a prime focus on the attribute of pass accuracy. This badge is necessary because you will find yourself pinned down by players once in a while, or you're in a dribble position with no openings insight to execute a pass.
Moreover, keep in mind that passing the ball after jump shots or layups can decrease the success rate of the past, so the Bail Out Badge will make up for that and increase the success rate of the passes executed by the playmaker.
Even though this badge is not that high profile or flashy like other badges in playmaking, it certainly makes a huge difference, especially in a close game. When you are going for a shot, and you get blocked by a defender, the pass that your player will make while in mid-air might not land correctly. This badge is significant in situations like these when your passes are weak, and you want to increase the probability of these weak snapshot passes going through. This is a form of insurance in case your shot isn't that powerful enough to score.
Bailout Badge Requirements
PG, SG, SF: Pass Accuracy 65 (GOLD) 83 (HOF); PF: Pass Accuracy 61 (GOLD) 80 (HOF); C: Pass Accuracy 56 (GOLD) 76 (HOF).
Conclusion
This has been eXputer's guide on the best playmaking badges 2k21 has in its vast arsenal. We hope you found something that will aid you in future matches. It is essential to know that these badges include all-rounders and others catered to specific playstyles, so see what works for you, and good luck!
Was this article helpful?
Thanks! Do share your feedback with us. ⚡
How could we improve this post? Please Help us. ✍