Building a strong deck in Marvel Snap is crucial if you want to win more games. It is necessary to have a well-balanced deck at your disposal, whether it comes to support or attack. The key to winning games in Marvel Snap is to increase your power as much as possible at a location. So, in this guide, we will present you some of the best deck-building tips in Marvel Snap for powerful jam-packed gameplay.
Utilize some of these best deck-building tips to crush your opponents with massive power. These deck-building tips will help you attain the most power during your gameplay.
Key Takeaways
Building a

strong deck

in Marvel Snap is

crucial for winning more games

.

Here are a

few tips

that can

help

you

build a strong deck:

Use a

mix of power buffing

,

support

, and

high-power cards

. This will give you a

well-rounded deck

that can handle a

variety of situations

.

Include cards with

special abilities

. These can

catch your opponent off guard

and give you a

big advantage

.

Consider the cost of your cards.

Don't have too many high-cost cards

that you can't play early in the game.

Use cards that

coordinate well with each other

. This will give you even more of an advantage.

Experiment with different decks

. There is no one perfect deck, so you'll need to experiment to find what works best for you.
1. Use Iron Man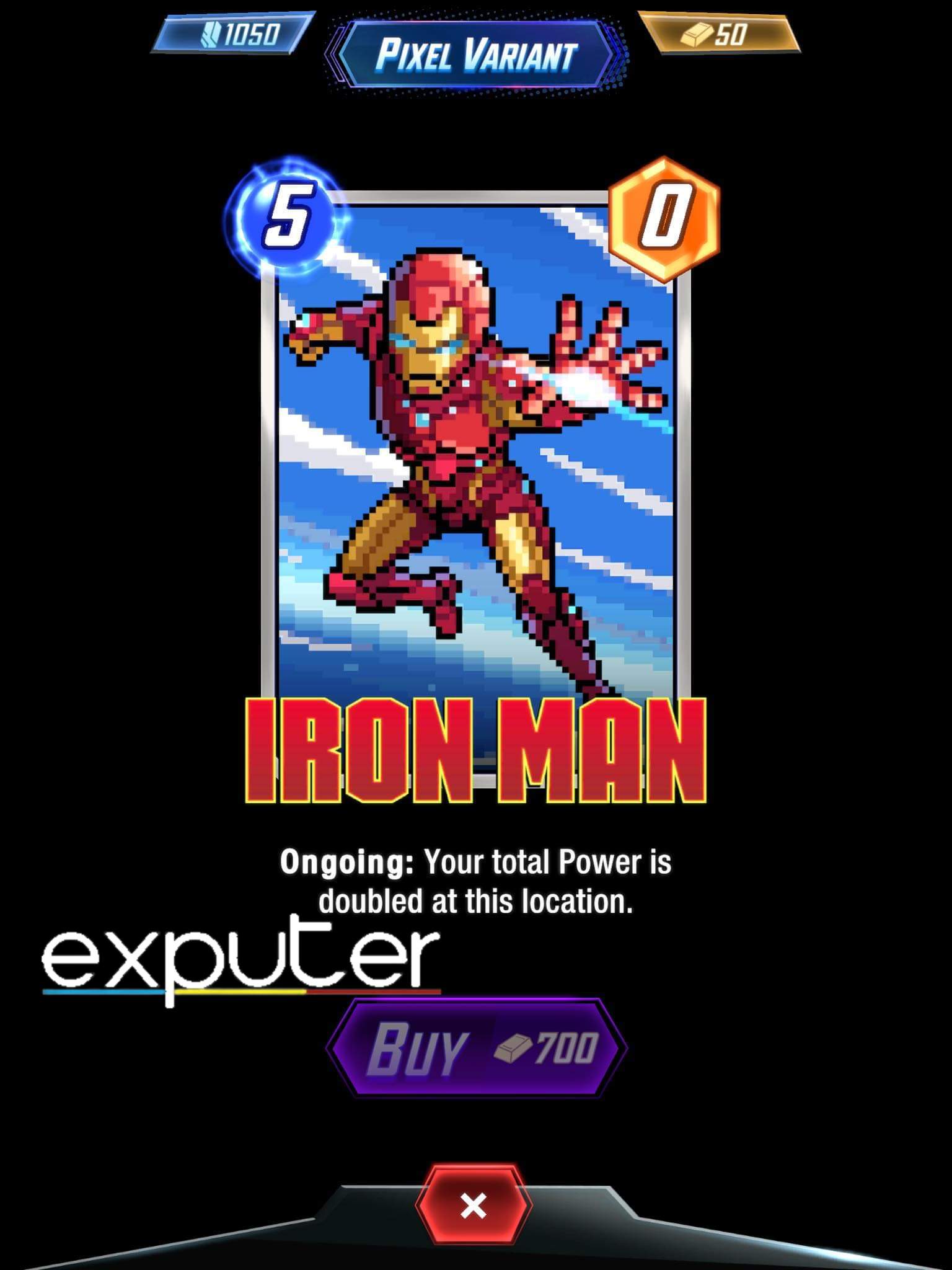 Not including Iron Man in every deck build is a great loss. Missing out on Iron Man will have you miss out on many victories in Marvel Snap games. It is one of the handiest cards available in the game that would help you build tremendous power easily.
The Iron Man card can double the power of all your cards at a given location. Iron Man's ability would allow you to get massive amounts of power on your other cards allowing you to score an easy victory. If you have high-power cards lined up at a location, Using Iron Man would double their power dealing a massive blow to your opponent.
2. Using High Power Cards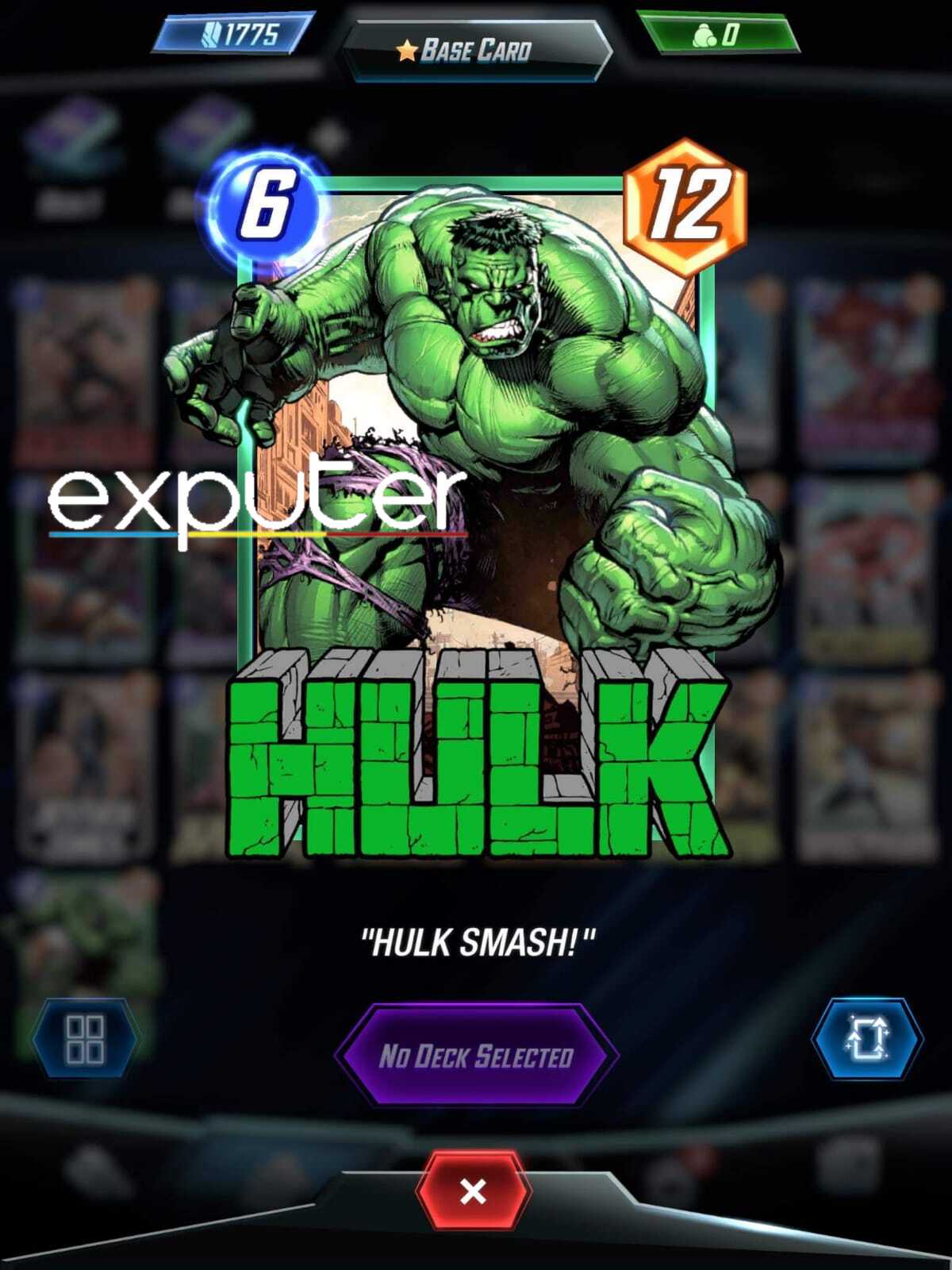 Power is the key to winning games in Marvel Snap. You can spot the power your character possesses on the right corner of your card. If you use cards with a high base power level, you can easily attain high power at a location to achieve victory effortlessly. Imagine using Iron Man with these cards, you can achieve tremendously high power to set back your opponent.
It is recommended to have cards like Hulk and Abomination in your deck. These cards have a very high base power stat that can be further buffed up through support cards. You can also use characters with decent power levels such as " Thing" card if you do not have enough energy on the field. You can also have Namor on your deck, he has a decent power rate, but it increases to a great extent due to his ability which gives you a +5 power boost.
3. Power Buffing Cards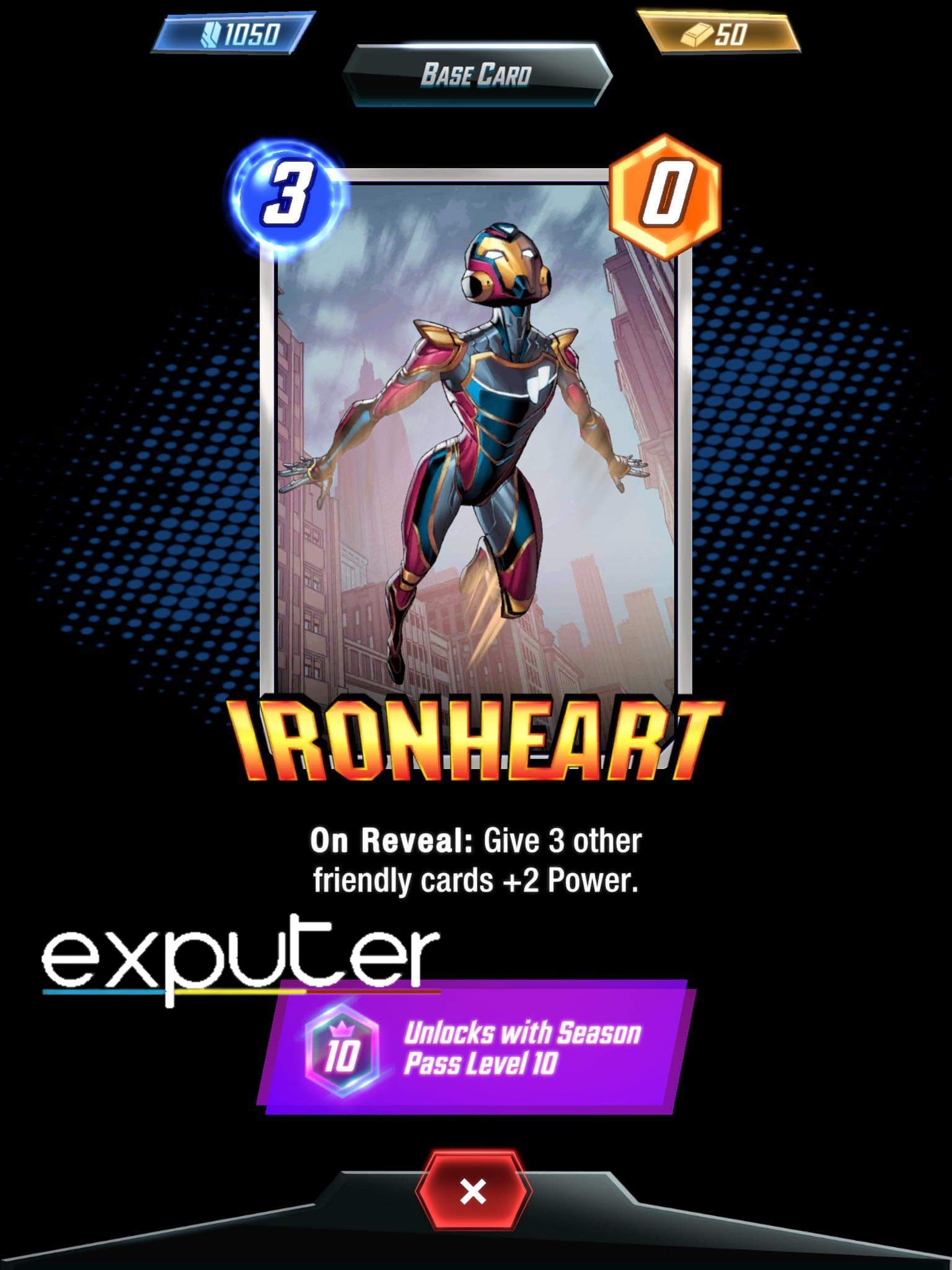 Support Cards can play a variety of roles including buffing your power or taking your opponent off guard. To increase power in Marvel Snap, the support cards can play a crucial role, so having a few in your deck is definitely recommended. Power buffing cards is crucial to building a good deck in Marvel Snap.
It is important to read the various abilities of your power buffing cards, you would want to focus on cards that possess high base power and can increase your overall team power to a great extent. Cards like Mister Fantastic, Spectrum Punisher and Blue Marvel will be handy in your deck.
4. Catch Your Opponents Off Guard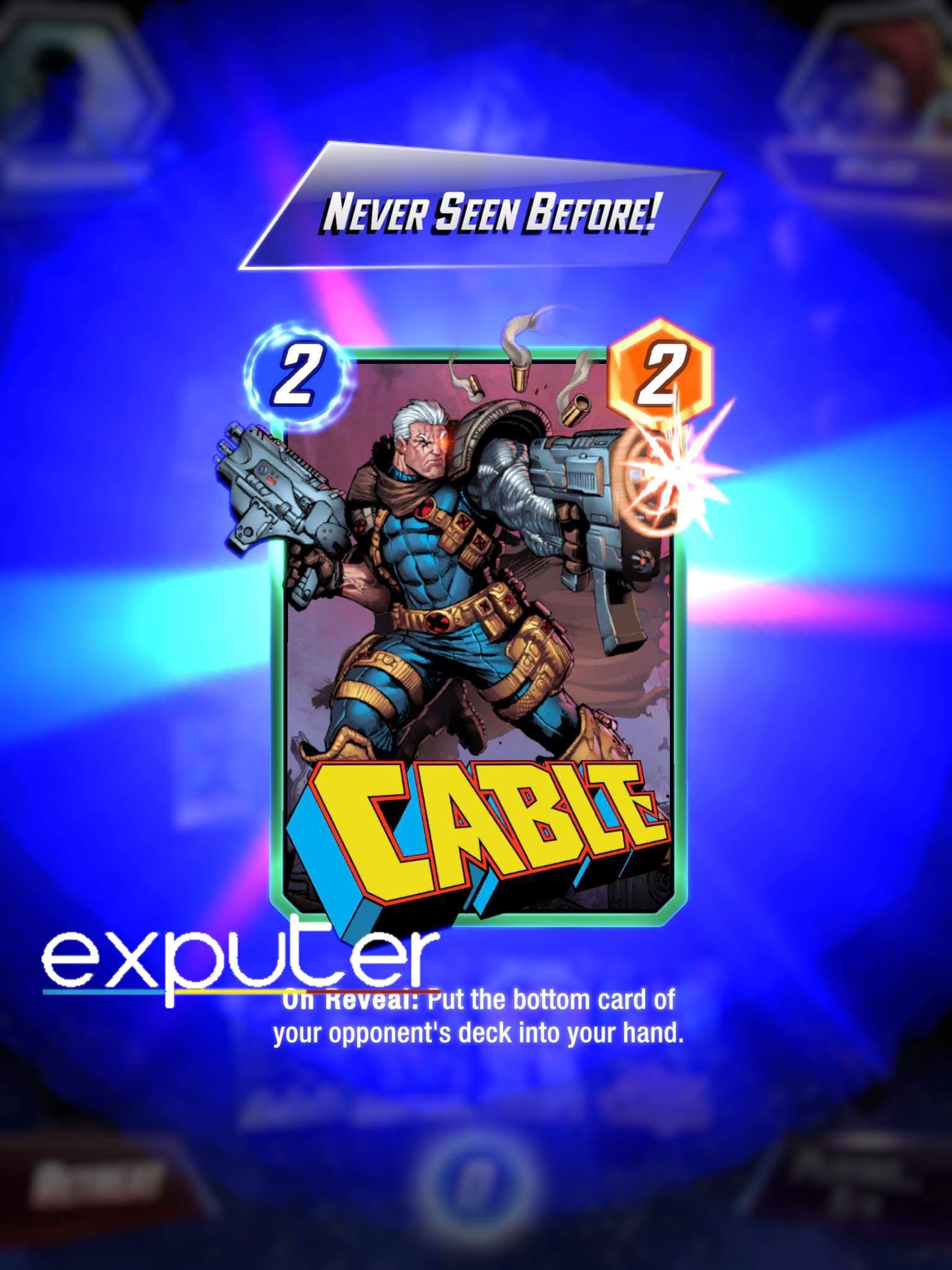 Various Cards in Marvel Snap can be obtained that can catch your opponent by surprise. You can utilize a few of them in your deck for fun gameplay. To strategize carefully, these cards can be useful if you are in a pinch during your match.
The Squirrel is a low-power card, but it can be troublesome for your opponent, it can summon a few squirrels to the other team side filling up the location, so the opponent has trouble using their cards at the desired location. The Cable can let you use your opponent's card that is at the bottom of their deck.
5. Using Sentinel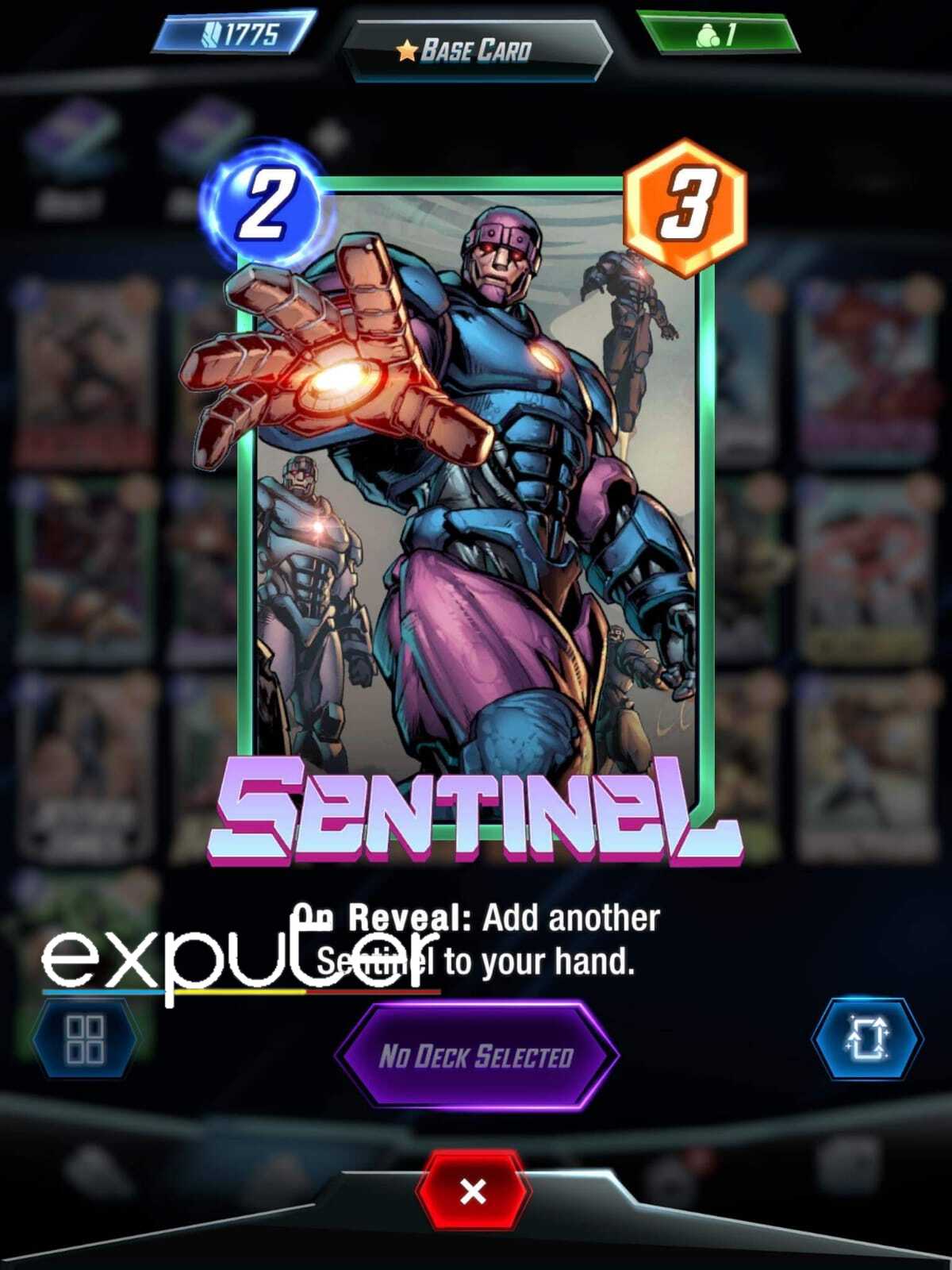 Sentinel can be a handy card because of its well-balanced power and energy consumption. Its ability can be useful to build up more power at a location in Marvel Snap. Sentinel is definitely a worthy consideration while deck building in Marvel Snap.
If sentinel uses his ability, you can obtain a clone of his card in your deck. Using multiple sentinels at a given location would allow you to increase your overall location power easily in Marvel Snap.
6. Finding A Balance
Finding a balance is crucial to deck building in Marvel Snap. Ideally, it is recommended to have at least three to four power buffing cards and one support card in your team. Use two to three high-power cards in your team but not more than that, as they cost high energy and would be harder to use during a match.
Filler cards can be crucial for a victory. It is best to look for cards that would give you higher power with as less energy as possible. Cards with decent power can be a great option as they cost less energy. You can always use power buffing cards to increase their power greatly in marvel snap leading you to easy victories.
Verdict
If you had trouble building the right deck, we hope that our guide helped you to build a powerful deck in Marvel Snap. Marvel Snap is a fast-paced strategy game featuring many of the heroes and villains across the franchise. Building a formidable deck is an essential part of improving your strategy to win games effortlessly.
Next: Marvel Snap Beginner's guide
Was this article helpful?
Thanks! Do share your feedback with us. ⚡
How could we improve this post? Please Help us. ✍