Elden Ring Was Initially Planned To Launch With A Season Pass For 2 DLCs
Later on, the developers decided to merge the DLC into one.
Story Highlights
According to a well-known hacker, Elden Ring was initially supposed to feature a Season Pass for 2 DLC expansions.
The idea was later scrapped as one of the paid expansions was expected to be centered around the Colosseum, originally released as a free update.
Elden Ring is set to receive the Shadow of the Erdtree expansion in the future.
A well-reputed hacker, Lance McDonald, has revealed that Elden Ring was initially meant to feature a Season Pass for 2 DLCs. Furthermore, as reported on Reddit, Lance also revealed that one of the planned DLC expansions was focused around the Colosseum and featured a lot more content than we originally received with the free Colosseum update.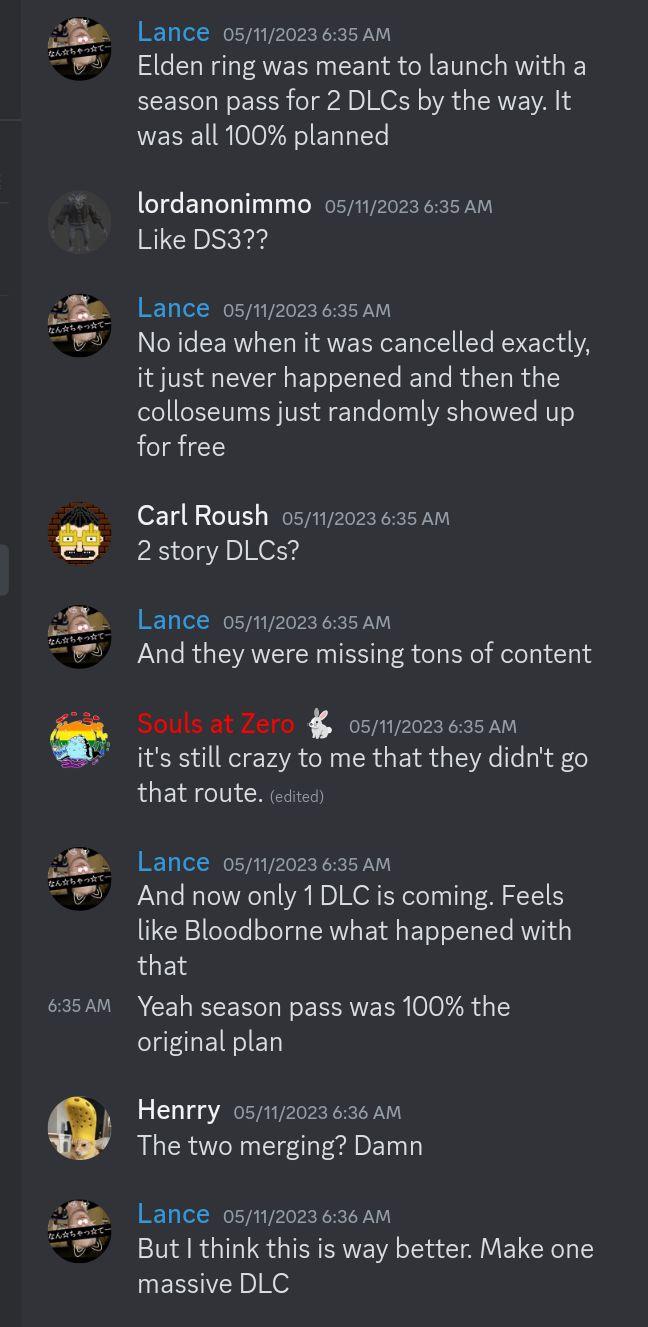 Elden Ring is going to receive the Shadow of the Erdtree DLC in the near future. FromSoftware has yet to reveal the exact release date of the upcoming DLC. Judging from what Lance has reported, it is highly likely that they've merged the two initially-planned DLCs into one, just like FromSoftware did with Bloodborne's DLC expansion, The Old Hunters, which was also planned to be two separate DLCs.
The free Colosseum update had everyone hyped up when it was first announced. However, it was pretty underwhelming as it only featured PVP battle arenas. According to Lance, the Colosseum was supposed to be a paid expansion initially, and the free update was missing a lot of content compared to it.
FromSoftware's Dark Souls franchise has also received many expansions over the years. Dark Souls featured one massive DLC. Meanwhile, Darksouls 2 and Dark Souls 3 featured thee and two expansions, respectively. If Elden Ring receives only one massive DLC compared to two smaller ones, it might be a favorable outcome for the fans as the developers could focus on one expansion with all their hearts.
Elden Ring was released in February 2022. The open-world action role-playing game was a combined effort of FromSoftware's Hidetaka Miyazaki and famous fantasy writer George RR Martin. The game was released on PlayStation 5, PlayStation 4, Xbox One, Xbox Series S, Xbox Series X, and Steam. Elden Ring later went on to win The Game Award's Game of the Year in 2022.
Was this article helpful?
Thanks! Do share your feedback with us. ⚡
How could we improve this post? Please Help us. ✍