Marvel's Spider-Man 2 Suit List Leaks Online Just Eleven Days Before Release
Iconic new entries, returning suits, and spoilers.
Story Highlights
Marvel's Spider-Man 2 has seemingly received another leak, this time being the entire suit roster of the game. Given the information's nature, we advise taking it with a grain of salt.
The image shows several fan-favorite costumes such as the Raimi Black Suit, TASM 2, Spider-Verse Noir, and more.
Insomniac may be giving exposure to lesser-known character outfits as the leaked image shows Miles' Wolverine outfit in the list.
Update: The leaked image uploaded on Imgur has since been removed.
Just over a week before the launch, Marvel's Spider-Man 2 suffers yet another leak with its suit screen surfacing online. The image posted on Imgur shows 59 suits in total, for both Peter and Miles, including a mix of both old and new outfits. It must be noted that this leak does not include the costumes available as the digital deluxe edition rewards.
While this suit list seems fairly realistic and credible, it is still a leak, so there's a possibility of the entire list being false. Therefore, we advise taking it with a grain of salt. Nevertheless, the costume line-up this time around seems extremely unique and fleshed out compared to previous games. Excluding pre-order bonuses, the first game featured 28 suits prior to DLC packs and the free costumes.
Each of the chapters in The City That Never Sleeps DLC added three new outfits to the game. Combined with the free updates, the final suit roster in that title featured over forty different costumes for Peter. A similar level of quality and quantity was achieved for Miles in his own standalone title, with nineteen suits. Marvel's Spider-Man 2 seems to be increasing those base numbers for both Spider-Men.
Following last month's State of Play, we already know Marvel's Spider-Man 2 is featuring a ton of suits with over 200 ways to customize their color palette. What isn't known is what suits are being added to the roster. According to this leak, we can see multiple versions of the symbiote suit for Peter. The two in the first row seem similar, with one of them being from the recent trailers. The other seems to be a bit different due to the spider symbol. That said, the one in the third last line seems to be Ultimate Peter from Shattered Dimensions.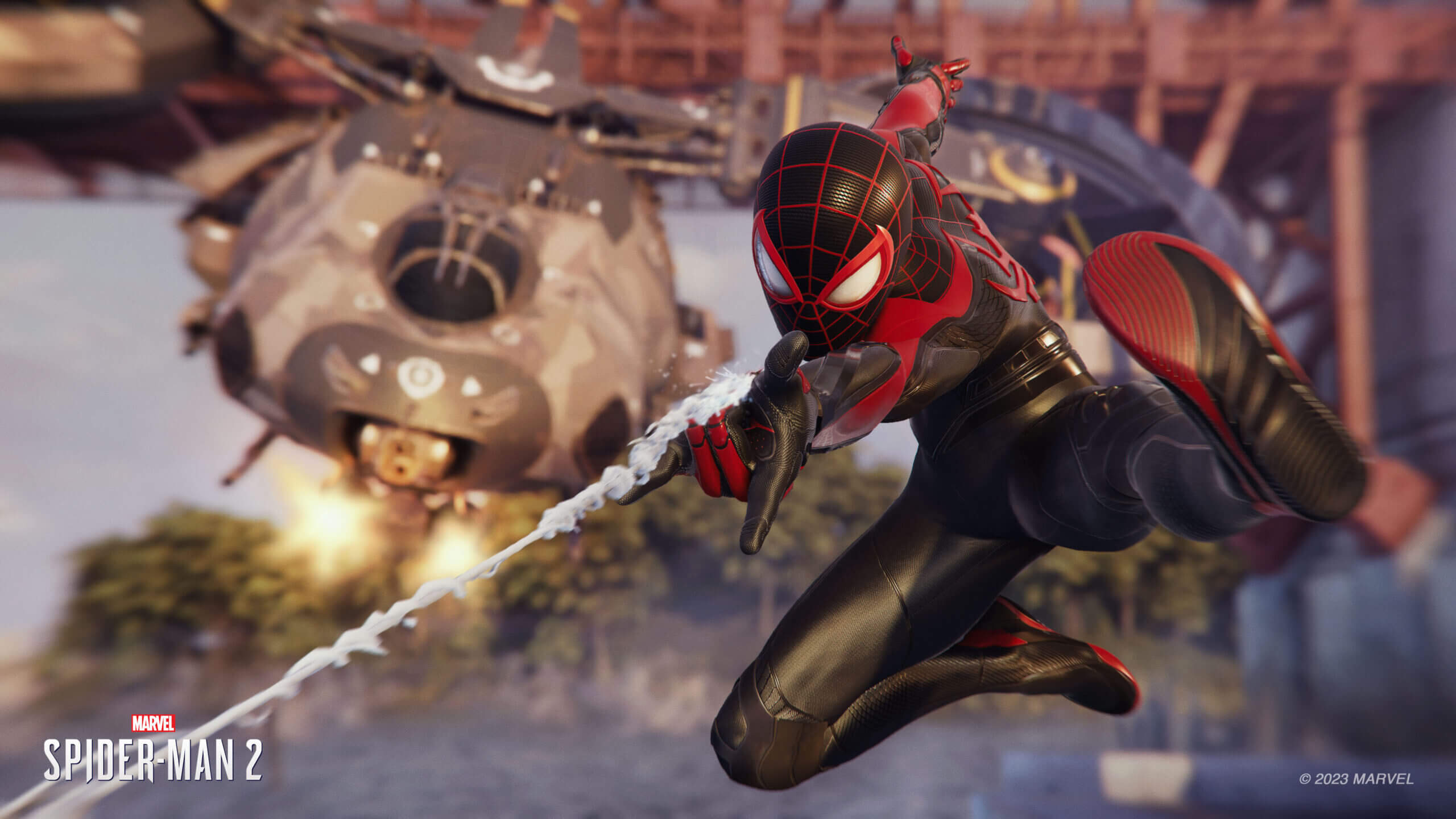 ---
Related Content
---
Moving on, the line-up for Miles seems fantastic as well, with several iconic suits being added to the game. In addition to previous outfits making a return, we can see the dollar shop costume and the upgraded suit from the first two Spider-Verse movies. Additionally, his post-clone saga style appears to be a part of the line as well, along with a unique choice, Morales' Wolverine.
For the uninitiated, in an alternate universe, Miles Morales is born as a mutant with bone claws. After a series of events, he's captured and gets his skeleton coated with adamantium, becoming that universe's Wolverine. If this leak turns out to be real, it would be interesting to see Insomniac Games giving exposure to lesser-known character trivia. Aside from that, there appears to be something of a symbiotic suit beside the Wolverine portrait; only time will tell if that's what it is.
Marvel's Spider-Man 2 is set to launch on October 20, 2023, exclusively on the PlayStation 5.
Was this article helpful?
Thanks! Do share your feedback with us. ⚡
How could we improve this post? Please Help us. ✍