This year, EA's NHL 23 is again being criticized for being the same game as previous installments marketed under a different name. Among other sports titles such as NFL or FIFA, this may be the only one struggling to keep up.
However, thanks to the latest generation of consoles, there are certain upgrades and enhancements in terms of presentation. So let's take a look at our NHL 23 Review to see what's there or what may have been there.
Quick Information
Developer

: EA Vancouver

Publisher:

EA Sports

Release Date:

October 11, 2022

Platforms:

Playstation and Xbox

Predecessor:

None
Story And Setting
There is no Story or Career mode in this game in the way that NFL or FIFA do, which is weird because EA is not even contemplating it given how much their product is suffering. But there's a feature called Franchise mode that allows you to design your path to the Stanley Cup, making the game even better.
Salary caps are removable, and there can be fewer teams and matches now. This doesn't make much of a difference because most players will continue to play the regular game route, but it is a fantastic option for individuals who don't want to play by the standard rules and regulations.
Gameplay
Anyone, regardless of ice hockey experience, can jump into NHL 23 and learn the basic movements and gameplay. However, advanced movements such as shooting and power play can take some time to get used to.
The movement of NHL 23 players is a little slow, but it does play a role. Passes and shots are also slightly slower, making them more controllable and realistic, and there are even a new set of animations that have been added for both offensive and defensive gameplay. For example, someone skating towards a loose puck can now shoot or pass to a player looking for a play.
The noticeable animations that EA introduced are the last-chance puck movements, which allow players to try and score or pass when it appears impossible to do so. It's like a chance to make the most of every second. It appears to be a desperate move, but it's a rare situation to encounter.
Even the goalkeepers are considerably better this time around. They respond faster, and in desperation, they try to keep you from scoring a goal at all costs, resulting in some of the game's best moments. The amazing part about the gameplay is that the players will use their sticks to indicate which players are open for a pass, which player is dangerous on the defensive side, or for a line change. Strategy creation is also included, although it's kind of pointless because you already know where you're headed, and the plans won't appear throughout games to remind you what you intended.
You may believe that attaining a given level will allow you to unlock a specific item, such as a stick or skates. But it's not like that in this game as the progression is absolutely random. Even if you play hundreds of games, there's a chance you won't receive your desired item. The addition of female players to the game is also excellent, and players can now form mixed teams of men and women.
Cross-platform matchmaking is also a thing this time around, but not in the way you may anticipate. The thing is, you can only make a match with someone who is using the same console generation as you, such as PS4 and Xbox One, but not a PS5 against the Xbox One. You can only play against people who own the same console types.
NHL 23 is basically identical to previous games in the series, but with a few improvements. Fortunately, during online play, because of these improvements, opponents cannot try to take control of the entire game with single-button spam.
Visuals And Performance
Because of the new generation of consoles, the presentation was the key selling feature of this game. While playing the game as part of our NHL 23 Review, we noticed that the visuals are generally pleasing, and you can see scratches on the ice, which become even more detailed when illuminated with lights from above.
The crowd is the most noticeable aspect, as they react to goals, hat tricks, and other events in a far more enthusiastic manner than in the past. The fans can count down the seconds in the final decisive moments and cheer you on, they can toss items such as bears and caps, and you can even customize what they throw. The audience is undoubtedly energetic, but it remains consistent throughout the game, even when the score is as low as 9-1, which begins to sound sarcastic. This time, the commentary is much stronger as well, making it a more realistic contest.
Pregame animations or presentations, with all the lights and neon sticks, are very noticeable. These animations do help build up an enthusiastic environment before even starting the match. The bad news is that only six teams have it, and it only lasts seven seconds. Even more aggravating, there is no way to view the entire pregame presentation.
Emotes have also been introduced to the game, although it appears that EA is attempting to make a game that isn't Fortnite look like Fortnite.
Verdict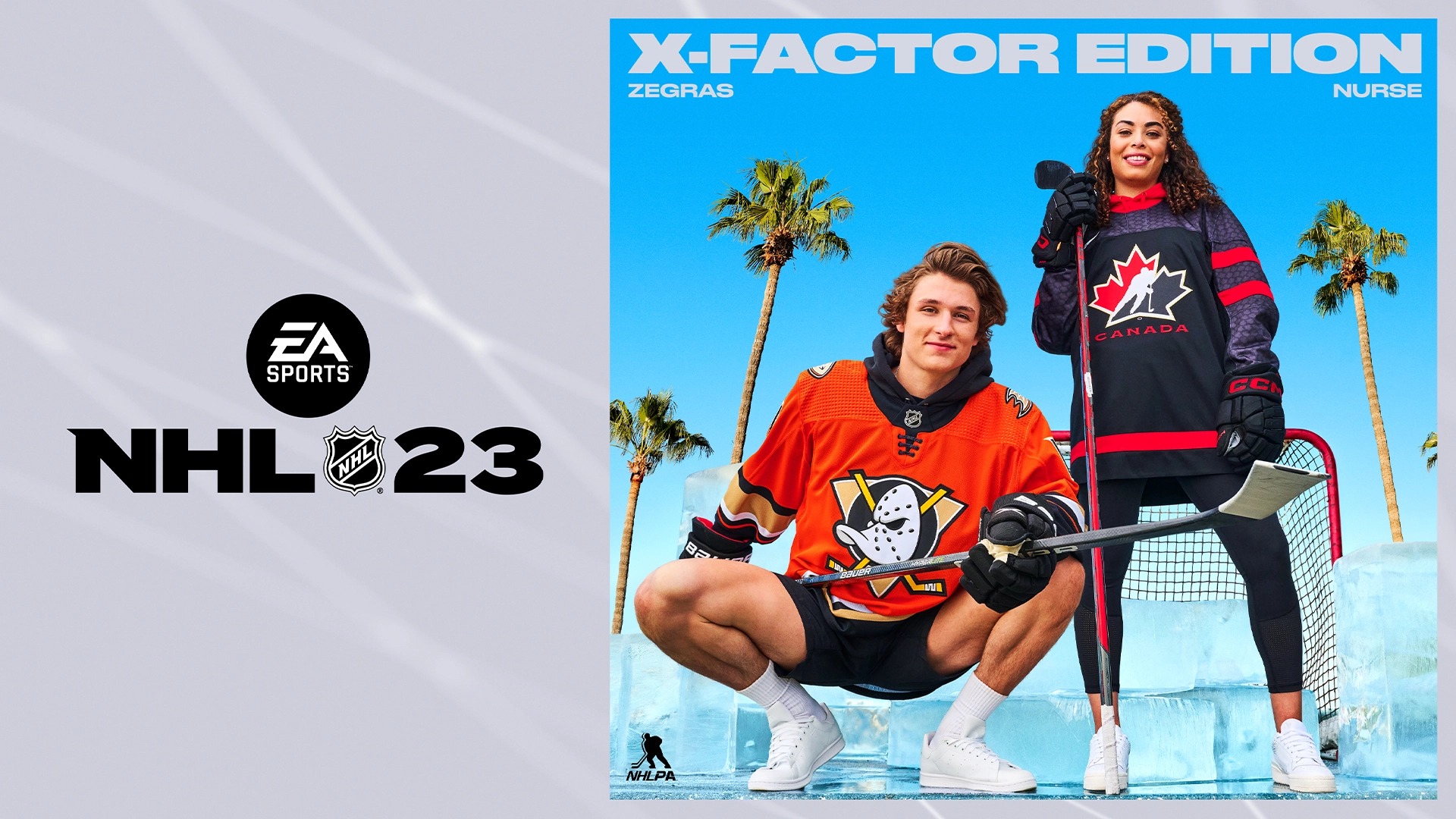 NHL 23 looks nice, but it is way too similar to past installments in the NHL series. Very few things have been changed or upgraded, making the whole experience feel like an expansion instead of a full sequel that's worth $70.
Although EA tweaked some mechanics and included some new animations, this alone is insufficient to justify paying the price. Longtime fans of the series may find a lot to love here, but nothing here will attract new players or even satisfy disillusioned veterans.
This has been our review of NHL 23. While you're here, consider checking out some of our other articles.
Was this article helpful?
Thanks! Do share your feedback with us. ⚡
How could we improve this post? Please Help us. ✍
NHL 23 Review
Story And Setting

Gameplay

Visuals And Performance
Verdict
NHL 23 looks nice, but it is way too similar to past installments in the NHL series. Very few things have been changed or upgraded, making the whole experience feel like an expansion instead of a full sequel that's worth $70.
Pros
Realistic Gameplay.
Stunning Visuals.
New Animations.
Cons
Same Old Mechanics.
No Story Or Career Mode.
Not Worth $70.