The Strange Ox in BG3 has intrigued many players with its mysterious aura and human-like moo. Found in Druid Grove, this peculiar bovine has attributes like Blindsight and Darkvision, making it stand out from ordinary animals.
Key Takeaways
Baldurs Gate 3 has a plethora of NPCs in the game, but the Strange Ox sticks out like a sore thumb.
The Ox can be found in Druid Grove and has left players wondering about it.
The Strange Ox has Blindsight and Darkvision in Baldur's Gate 3.
Once killed, the Ox explodes in a shower of acid that leaves behind a Shapeshifter's Boon Ring.
Where Is The Strange Ox In Baldur's Gate 3?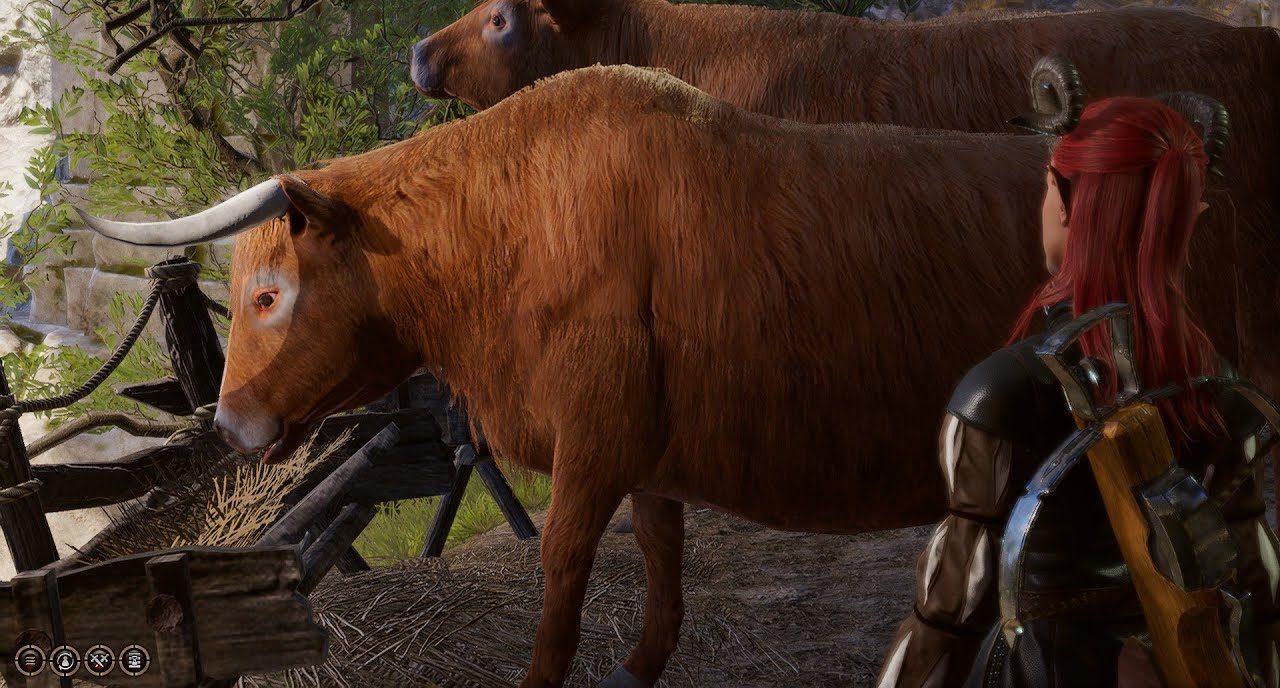 The Strange Ox in BG3 can be found strutting around Druid Grove. Whilst this bovine may look like any other one, there is a strange aura to him. Players who have the ability to speak to animals have mentioned the Ox mentioning it is going to Baldur's Gate no matter what.
Apart from that, listening very closely to the moo's of the ox, they are more human than animal. These reasons have been why the Ox has been labeled the Strange Ox in Baldurs Gate 3.
The Mystery Of The Strange Ox
As of yet, the mystery of the Ox is yet to be solved, however, there may be a few snippets of information available. First of all, after inspection, it was found that the Ox has Blindsight and Darkvision which aren't normal inclusions for animals. Aside from that, once killed the Bovine exploded in a shower of acid and left behind a Shapeshifter's Boon Ring.
Currently, all that can be speculated about the bovine is that it is not just a bovine. It is quite possibly something hiding in the shape of a bovine trying to sneak into Baldurs Gate. Whether what is trying to sneak is good or bad, is up in the air right now.
That is all there to know about the BG3 Strange Ox at this point, but more details will be added. If there are any developments on this story that we have missed, let me know in the comments below and I'll get right on that! Whilst here, check out other guides on Baldurs Gate 3 such as the complete Baldur's Gate 3 Review.
Up Next:
Was this article helpful?
Thanks! Do share your feedback with us. ⚡
How could we improve this post? Please Help us. ✍