In Starfield's "Overdesigned" mission, players team up with Walter Stroud to help design a new best ship in Starfield at the Stroud-Ecklund Staryard. Depending on the player's choices, different spaceship designs, like the Kepler-R, are possible. This mission starts after finishing "A High Price to Pay."
Key Takeaways
Overdesigned is a mission centered around shipbuilding with Walter Stroud's R&D team in Starfield.
Player choices directly influence the outcome, determining ship specifications.
The mission requires you to complete first "A High Price to Pay" in Starfield.
Two primary ship outcomes: Kepler S and Kepler R, each with distinct stats.
Engaging with Jules in the boardroom is crucial for decision-making in Starfield.
Acquiring Kepler-R requires maxing out the Piloting skill in Starfield.
Kepler-R is not available in New Game Plus.
Overdesigned Mission In Starfield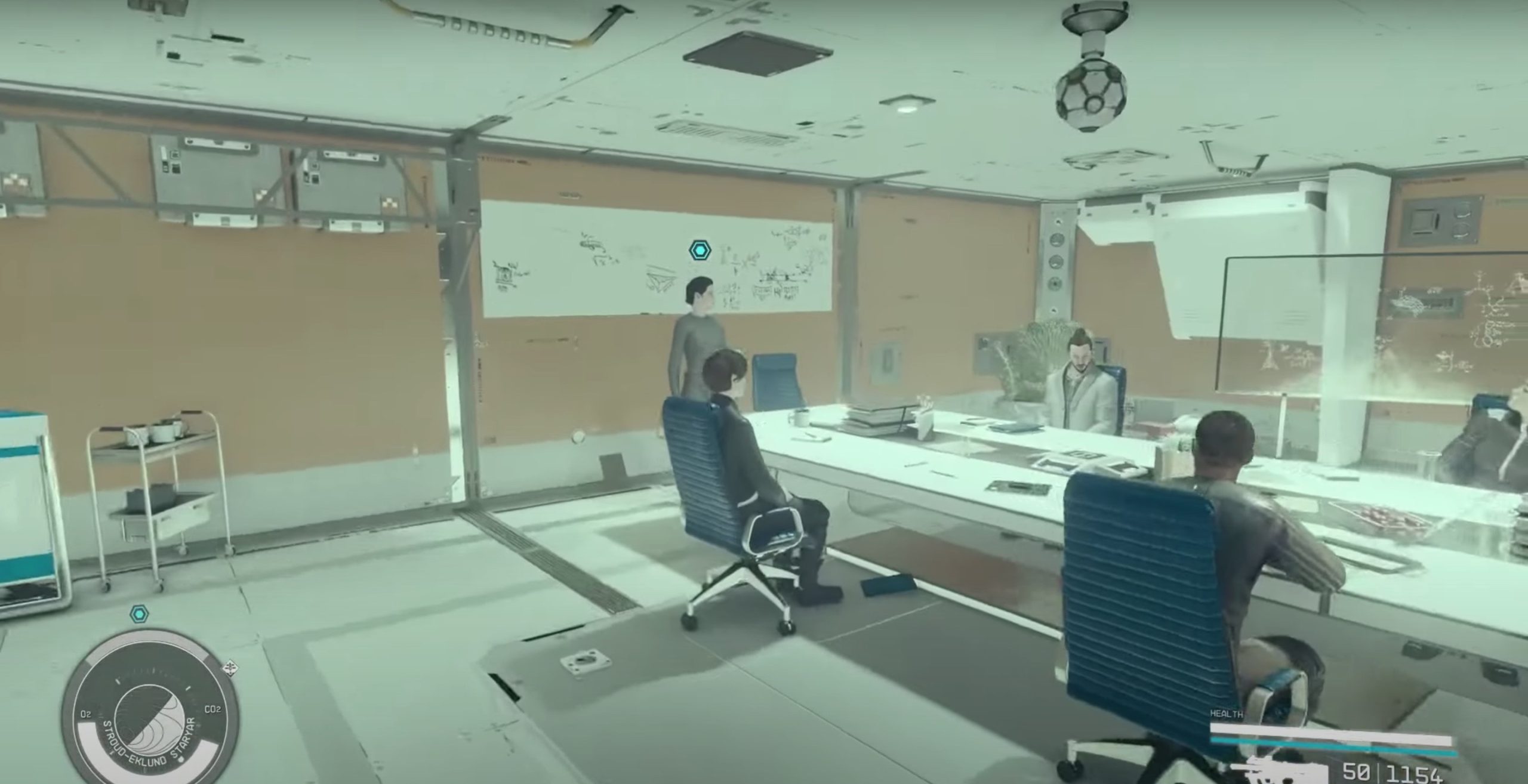 In Starfield, the Overdesigned mission is a quest where players work with a character named Walter Stroud and his R&D team at the Stroud-Eklund Staryard to build a new spaceship.
The mission's outcome, influenced by player choices, can yield different ships, including the coveted Class-C Kepler-R. It begins after the main quest "A High Price to Pay."
How To Start The Quest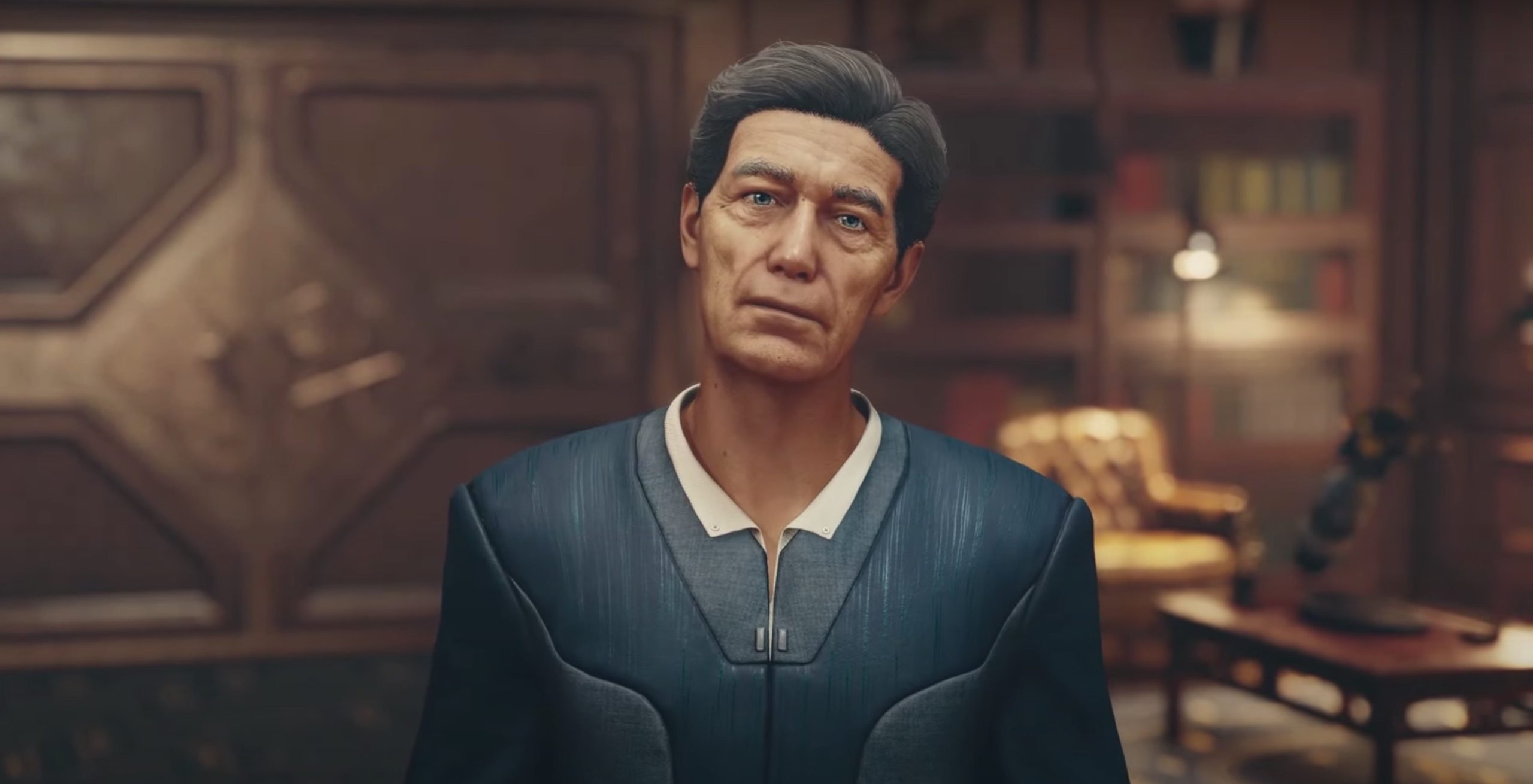 Walter Stroud, a significant character, delivers a speech foreshadowing future events and hinting at the player's upcoming role in assisting him in Starfield.
After finishing the "High Price To Pay" quest with Walter Stroud, he'll ask you to check out his company's space station in the Narion system. Action RPGs like Starfield challenge players with strategic thinking and quick decisions. The mission to aid Stroud-Ecklund's shipbuilding showcases this. His company, Stroud-Ecklund, wants to make a new starship, but they're facing some issues.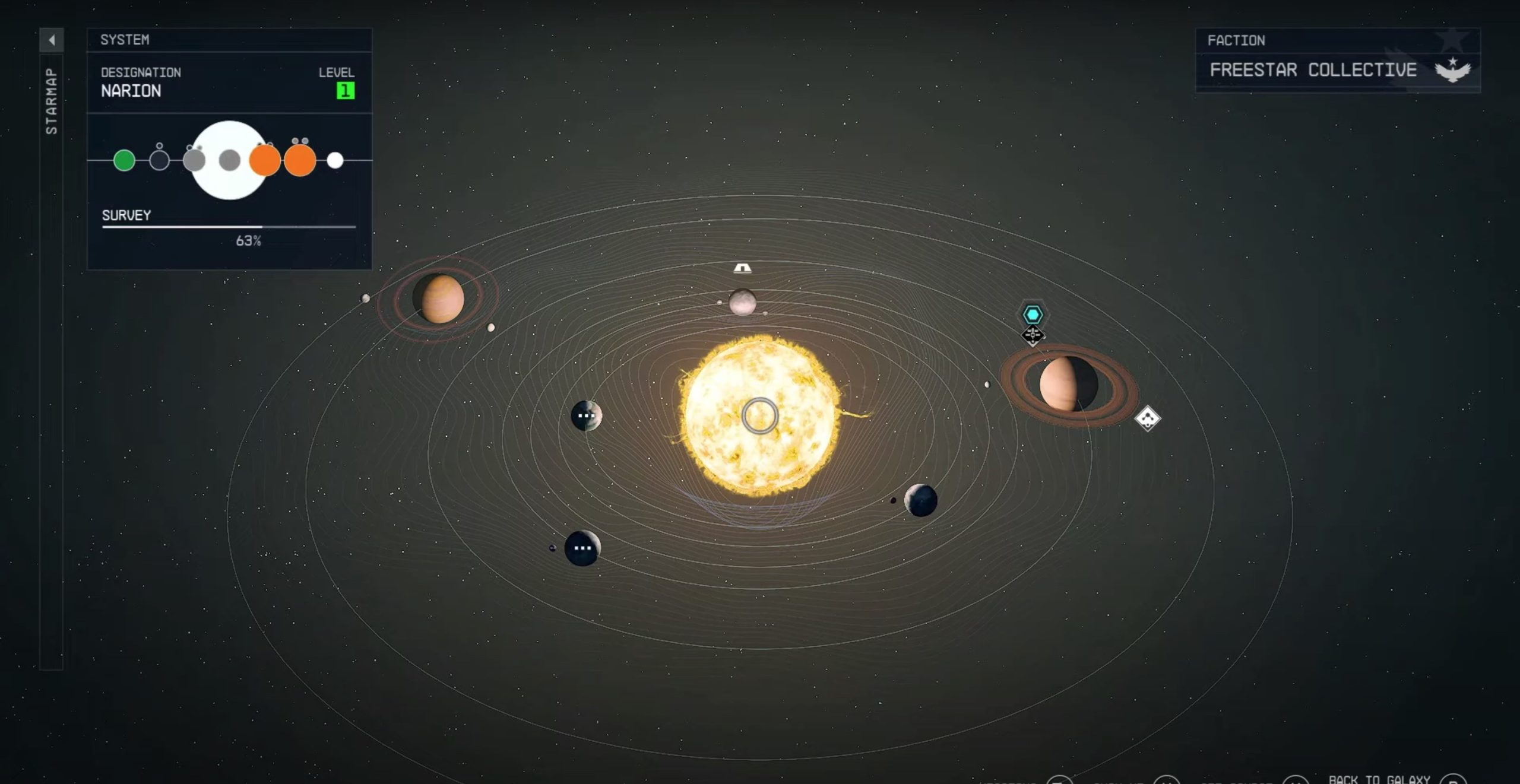 The Overdesigned mission in Starfield reveals internal conflicts among the Stroud-Ecklund team, creating a complex situation. Players act as mediators, helping the team in gathering intel on ships & reaching a decision.
1. Budget Choices With Jules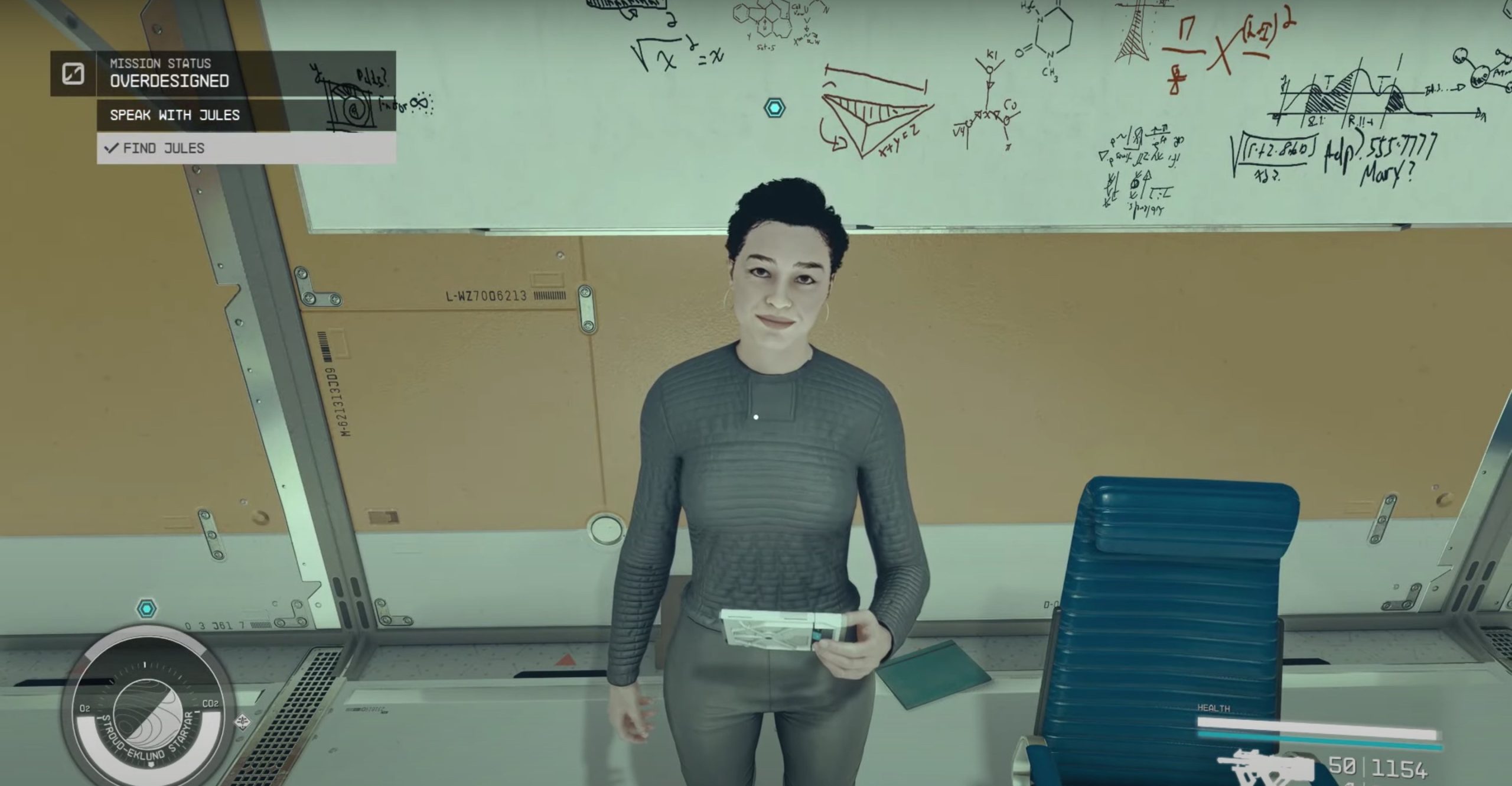 The trip to Stroud-Ecklud Staryard involves a transition through space. It's situated over Dalvik, which orbits the planet Deepala in the Narion system of Starfield.
Talking with Jules in the boardroom is probably the first move here. It's more than just getting information or completing a task. Jules introduces players to the complex Stroud-Ecklund team dynamics, showcasing the challenges and rewards they'll face.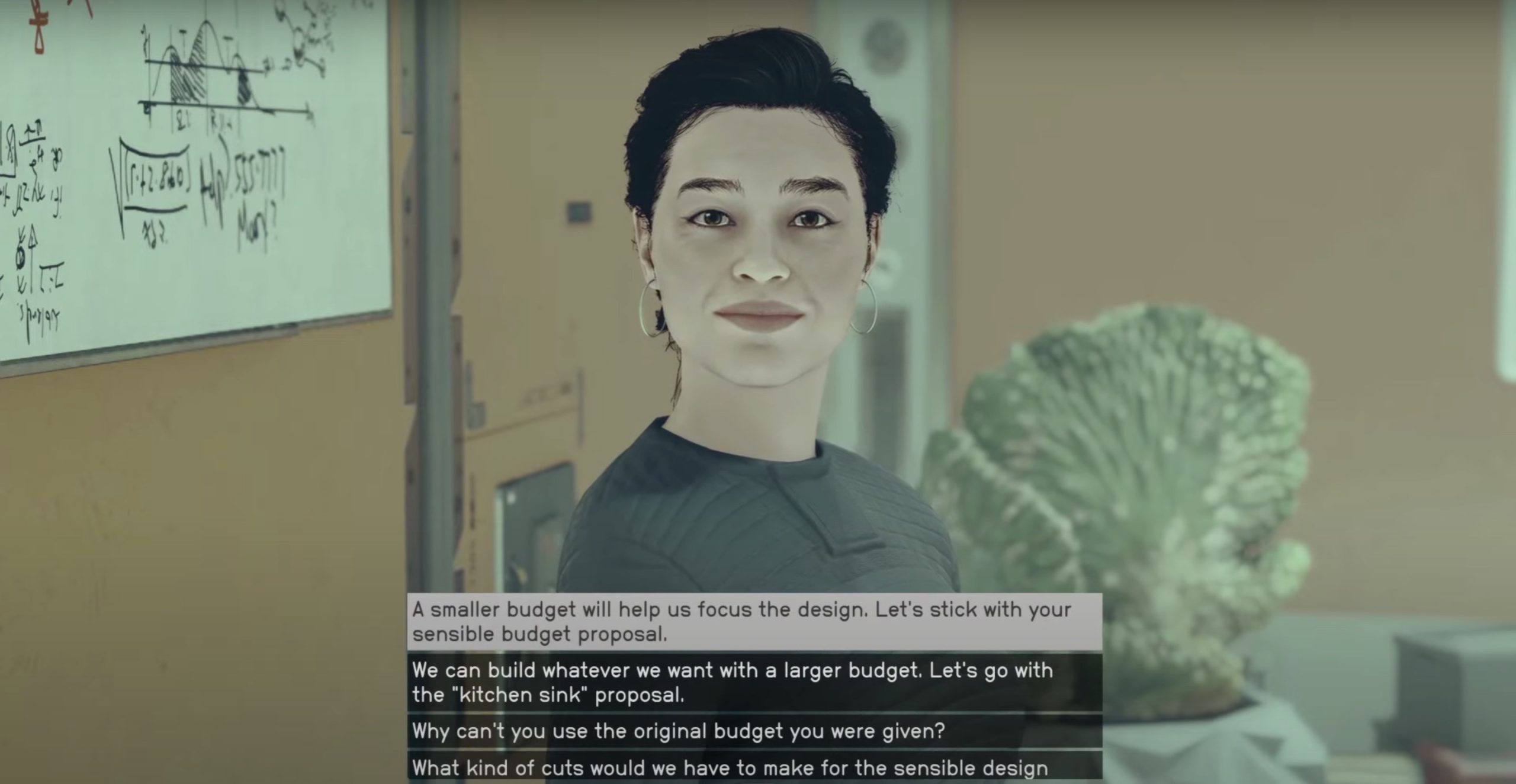 2. Gathering Ships Data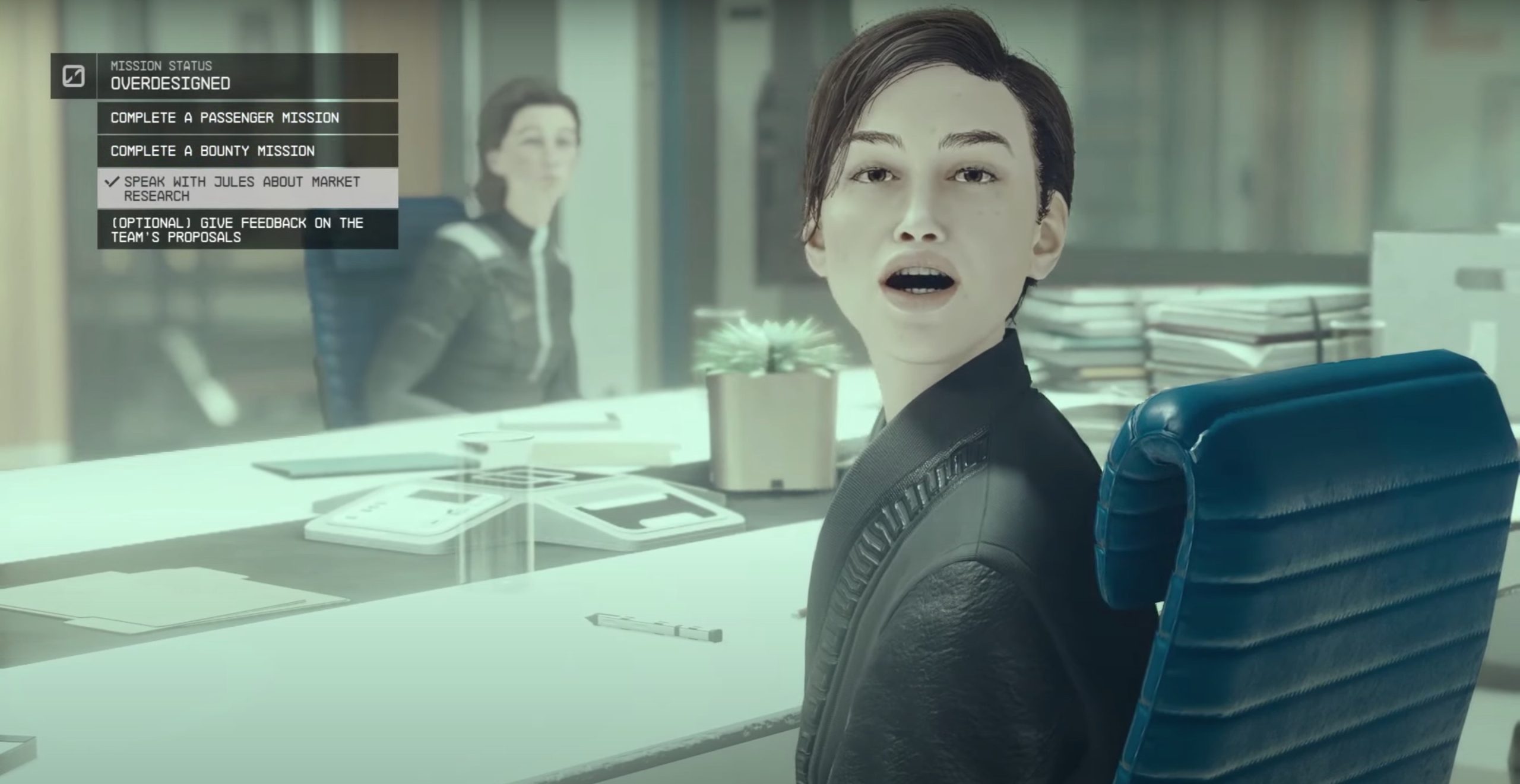 Then, it's time for some market research. You'll get tasks from the nearby job board to understand how ships work. Pick a passenger or a bounty mission. These tasks are easy – just follow the pointers. And if you want more Credits, you can do more jobs.
The Overdesigned mission in Starfield at this point will offer two paths: "destroy" and "transport" assignments/missions. These paths differ in their nature and potential outcomes.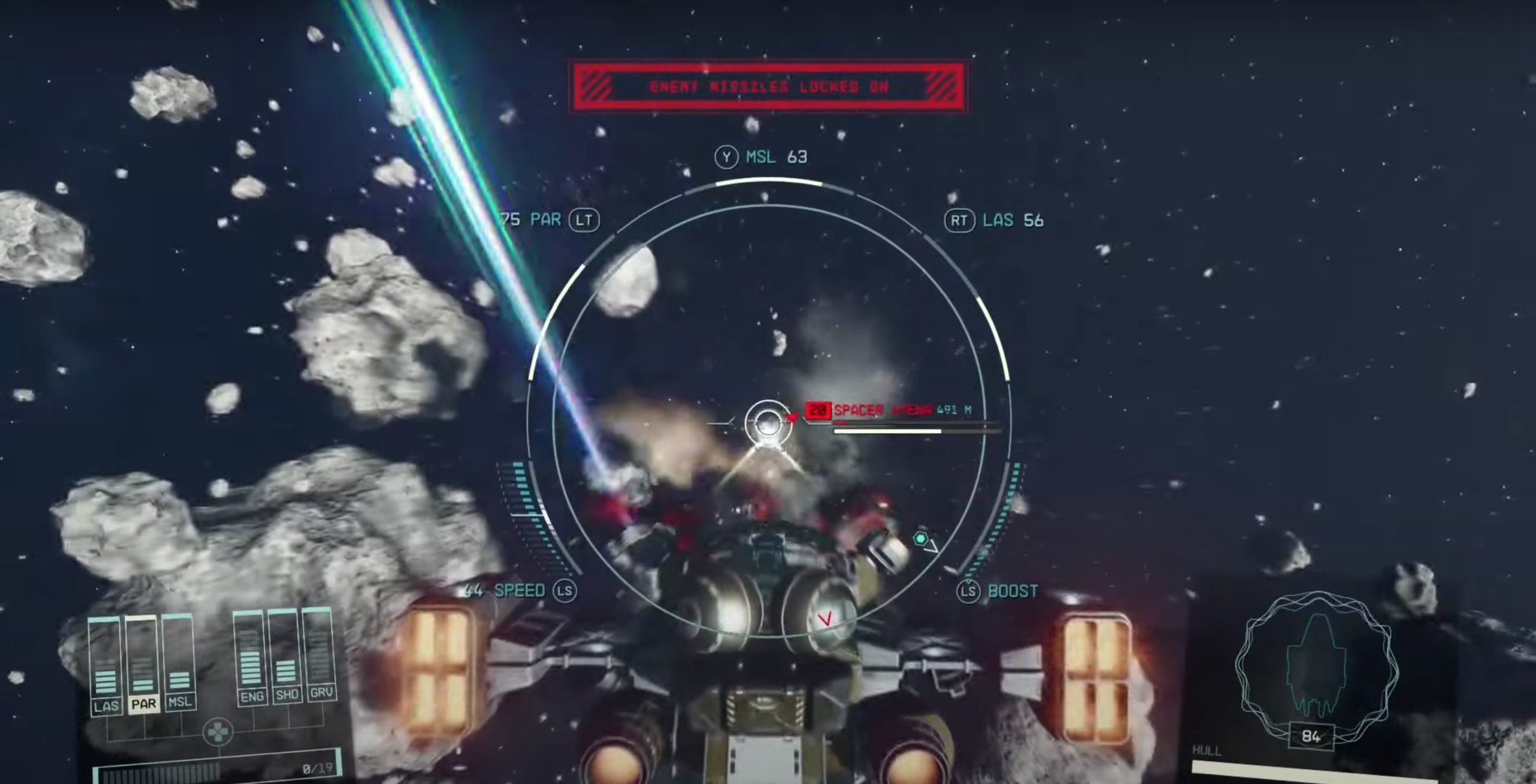 Destroy assignments: Likely involve combat and aggression.
Transport tasks: May focus on logistics, exploration, and stealth.
Choosing two "destroy" missions indicates a preference for a combat-ready ship, ready to handle threats and demonstrate firepower.
Important: When I was doing the Overdesigned mission, I ran into the passenger limit problem. If this happens to you, go into your ship editor and change the crew areas and cockpit to accommodate passenger capacity.
Overdesigned Mission Two Ships Outcomes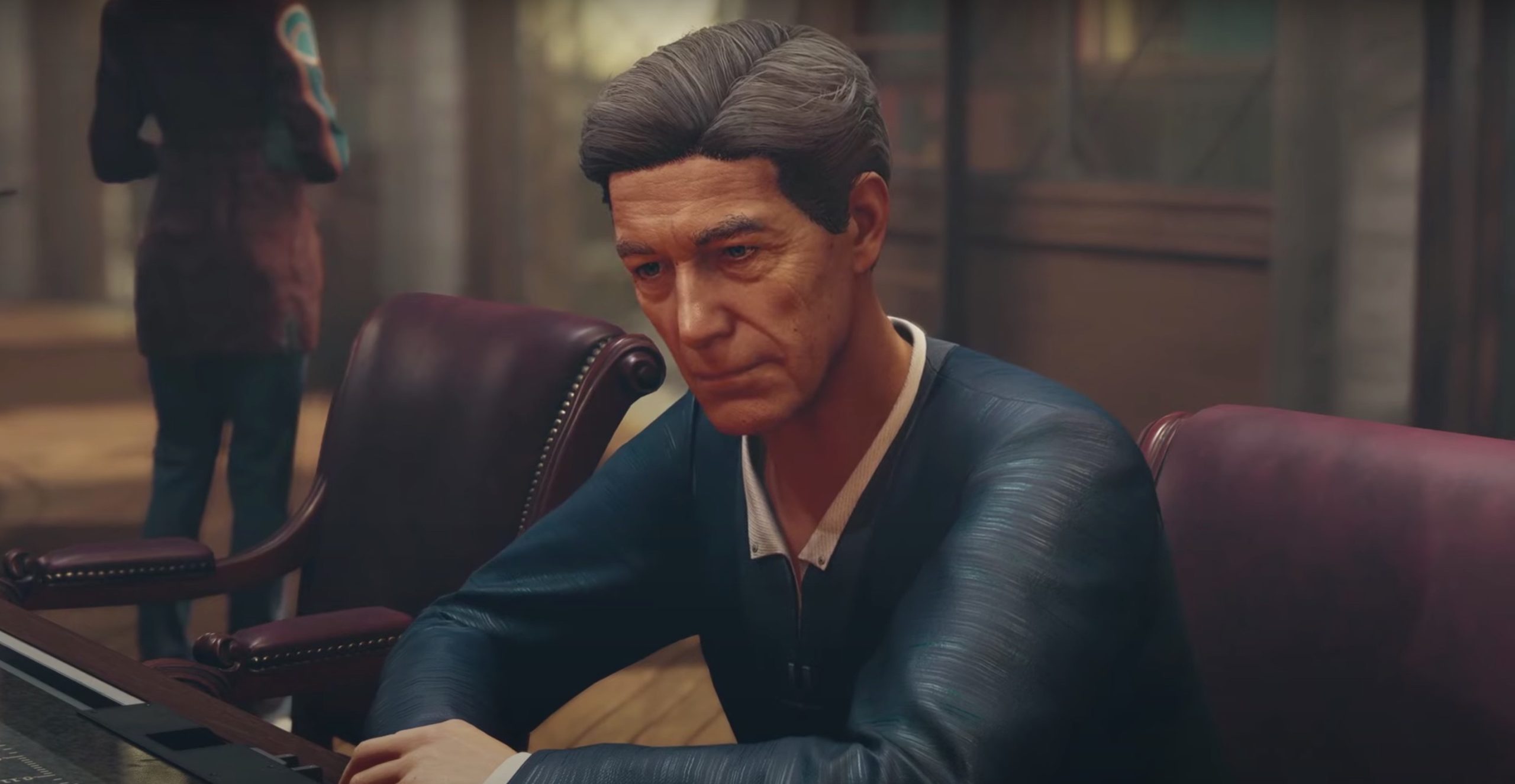 Near the end, you'll talk to the design team again. You can either find a middle ground or do a team-building activity.
Important Decision: If you choose to save money and work with the team, you'll get the Kepler S. It's a fast B-class ship that's great for long jumps but has no weapons. But if you spend a lot and do a big team-building activity, you'll get the Kepler R. It's a large C-class ship that's like a big space truck.
Remember, when you start by talking to Walter, you're going to his station to help with a ship design. When you arrive, Jules will explain the problems, starting with the budget. I suggest that you get a bigger budget, if possible. It will give you a better ship at the end. After that, do the market research by choosing a mission. If you want the Kepler R, which is a good choice, make sure you give everyone good feedback.
1. Kepler S (Compromise Choice)
The Kepler S reflects practicality and balance, resulting in a ship equipped with a moderate Class-B reactor, offering a favorable trade-off between energy output and efficiency.
2. Kepler R (Teambuilding Choice)
The Kepler R is a result of the player's going for the team-building way in the Overdesigned mission of Starfield, resulting in a generous budget, positive interactions, and combat-focused decisions.
Kepler R, the best C Class ship in Starfield, features a Class-C reactor, indicating higher power potential, at the expense of fuel efficiency or added maintenance.
Important: In Starfield, the Kepler-R is currently unobtainable during New Game Plus.
To sum it up, the Overdesigned mission in Starfield lets players make big choices with Walter Stroud's team. These choices shape the kind of spaceship they get. It's not just about building a ship; it's about finding your way in a big space adventure where every choice matters.
That is all about the Overdesigned side quest, If you are interested in exploring more about Starfield consider reading Can You Steal Ships in Starfield, Mantis Puzzle, and How To Find & Unlock Almagest Jackpot in Starfield.
Next:
Was this article helpful?
Thanks! Do share your feedback with us. ⚡
How could we improve this post? Please Help us. ✍