Elden Ring Leaked Trophies Reveal More Than 30 Bosses
Almost the full list of achievements has supposedly leaked online.
Elden Ring is only a few days from its full launch, but it has had some massive leaks recently. One of the major ones was when its cinematic intro got leaked alongside the digital preorder guide. Plus, there were more minor leaks like the magic spells and details about the map. The game is highly anticipated among players, and expectations are very high as it is a Souls game. We all know how difficult Souls games are. Their challenge is one of their most popular aspects and also the cause of some well-known memes. A new leak from Elden Ring tells us that the game is staying true to this Souls tradition.
A trophy leak listing all the achievements of Elden Ring suggests that the game will have up to 30 bosses for the player to fight. And these are only the ones showing up in the trophy leaks. The leaks show us a lot of bosses, so we will discuss the more important ones.
A boss that seems significant is the Shardbearer of Radahn. The name itself is terrifying, and beating this boss will give you a Silver Trophy. Radahn isn't the only Lord of Shards present on the trophy list. Alongside him, other Shardbearer's include Rykard, Mohg, Morgott, Malenia, and Godrick. All of these Lord of Shards are worth a Silver trophy. So, best believe these Shardbearers will be a massive challenge for you.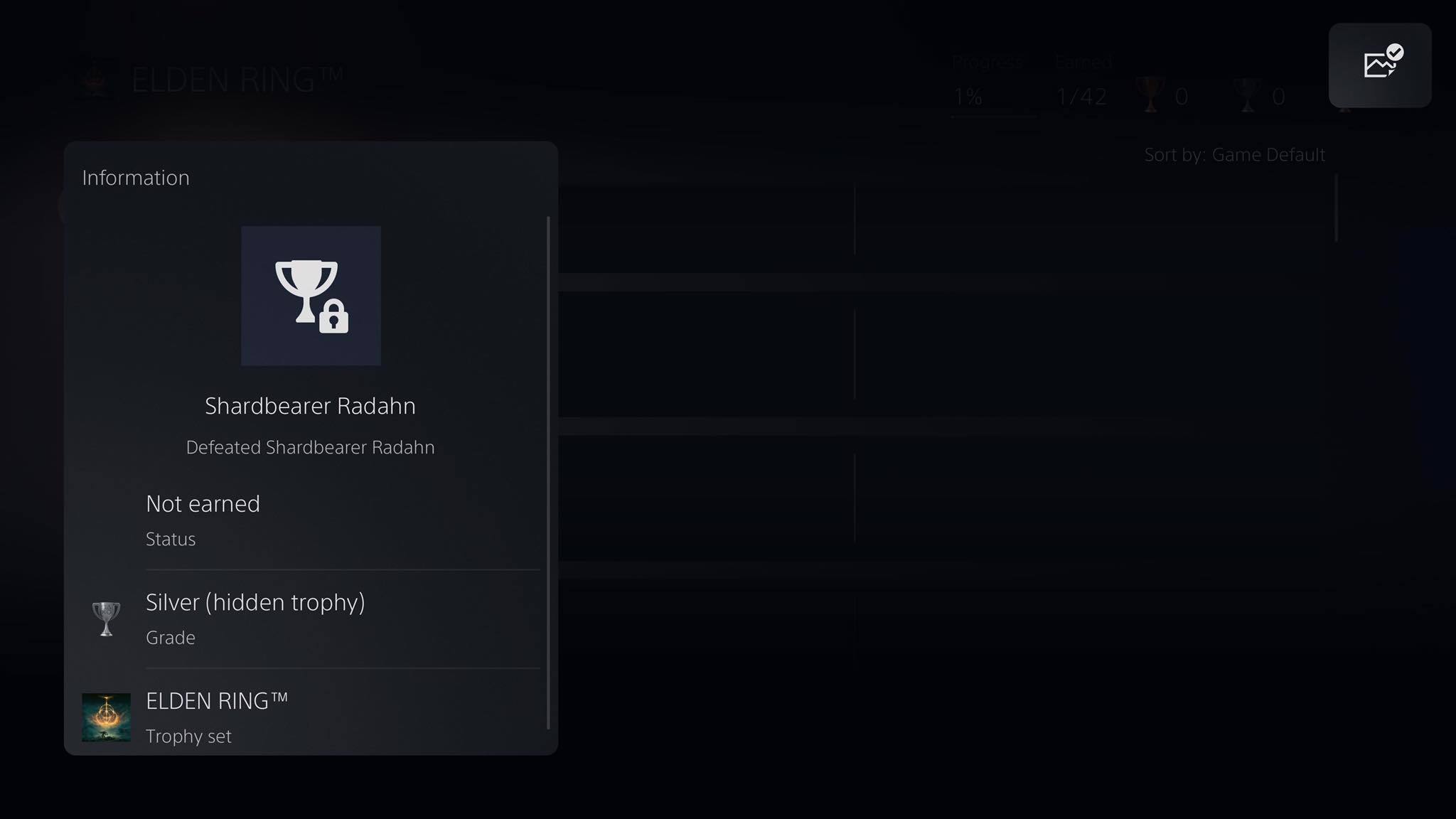 Likewise, another major boss is Hoarah Loux the Warrior. The daunting name is enough to tell you that this will be one challenging boss. You will obtain a Silver trophy by beating him, and the trophy worth suggests that he will be a hard fight.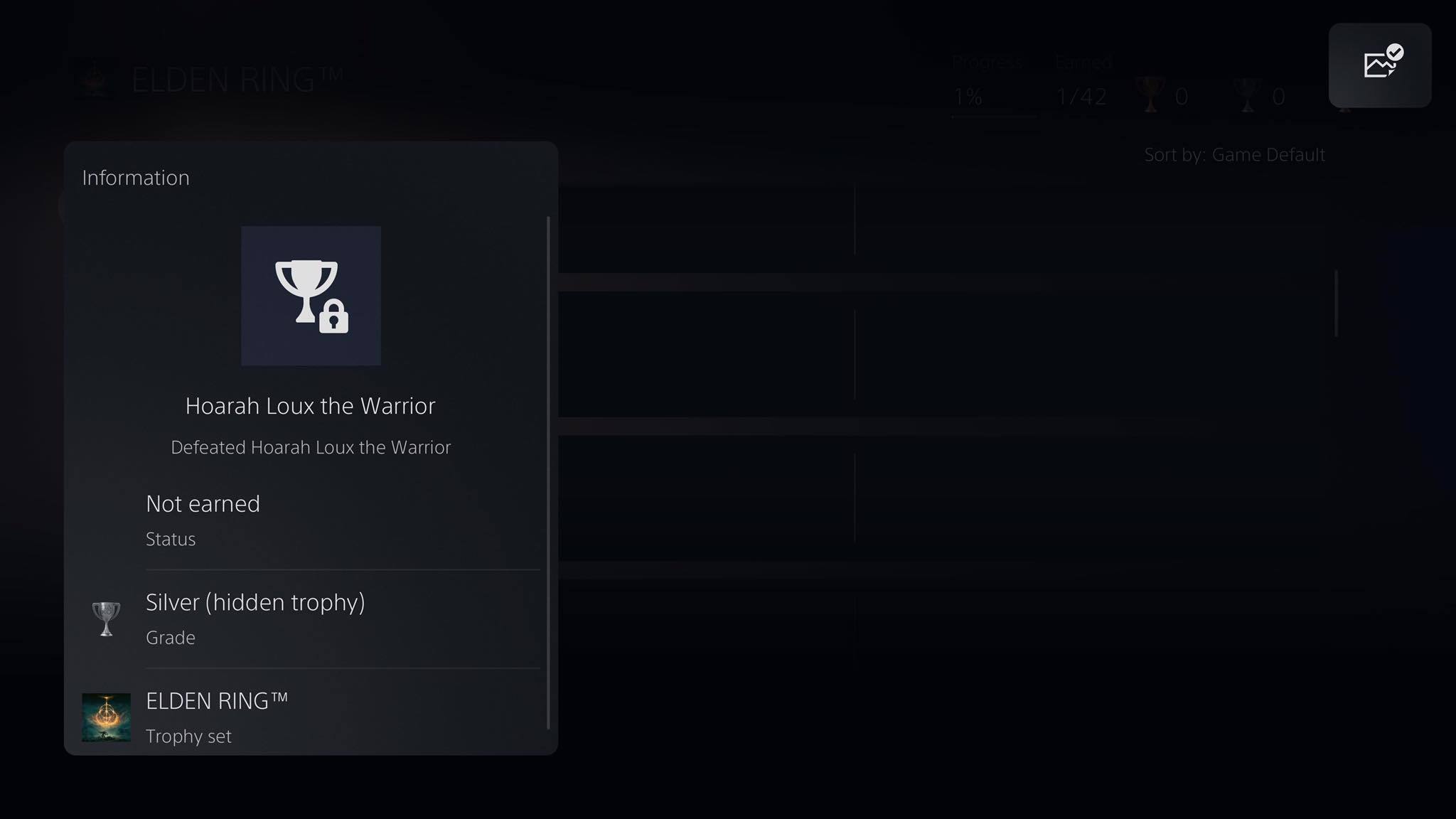 After that, all the other bosses are worth Bronze trophies, at least in leaked images. The two Gold Trophies are related to Elden Rings' ending. One leaked image shows us the Gold trophy you can obtain by achieving the "Elden Lord" ending. Another trophy listing shows us the "Lord of Frenzied Flame" ending you must complete to obtain the Gold trophy. Therefore, according to this leaked info, the game has two endings – much like most Souls games.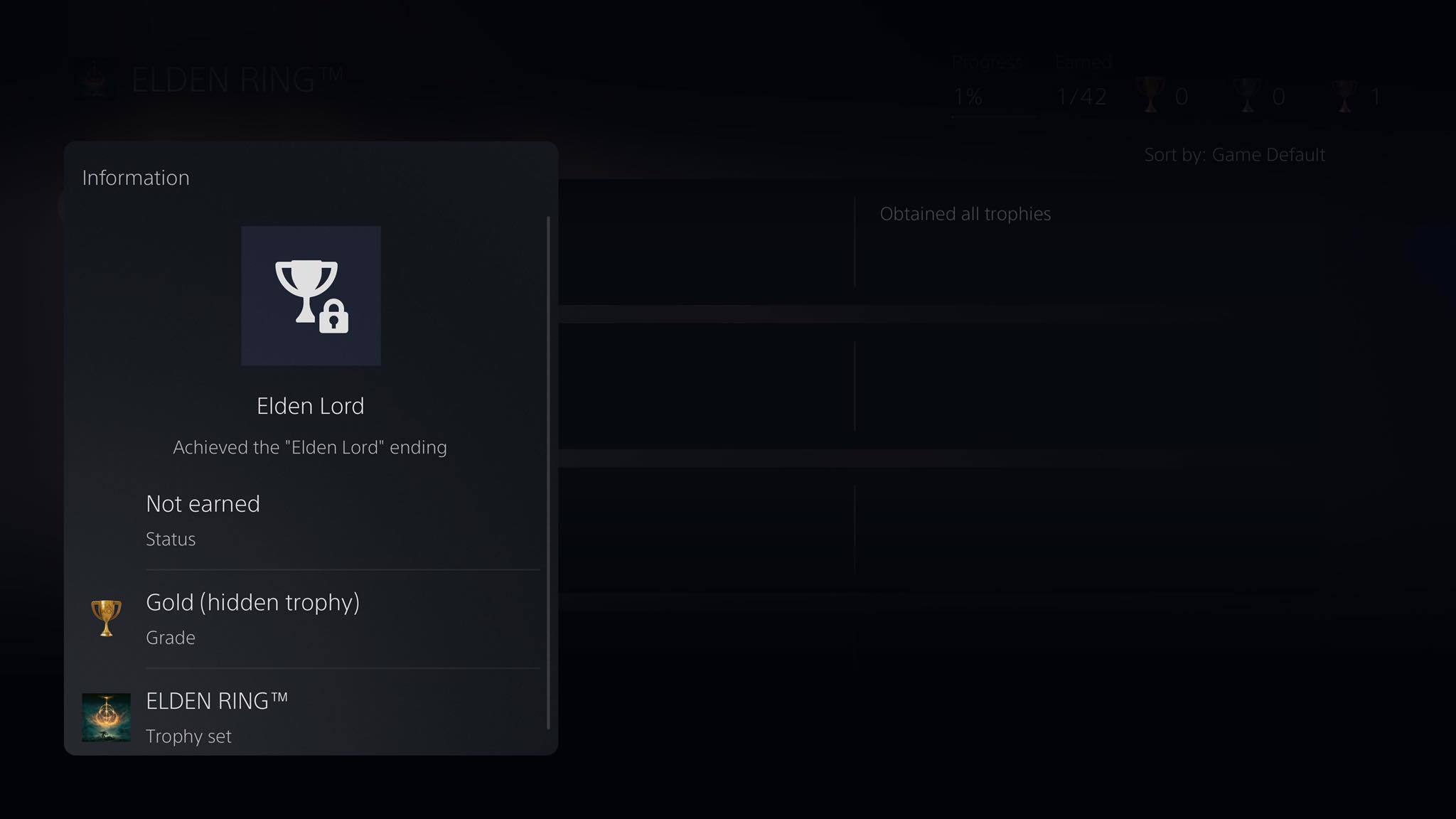 Ultimately, this leaked trophy list tells us that Elden Ring will have heaps of content. Elden Ring having no less than 30 bosses, according to the listing, is something that will excite the players even more for the game. If you weren't hyped yet, you certainly would be now.
Moreover, the multiple endings will allow several playthroughs without getting bored. Hence, this game is big and loaded with content any way you look at it. Elden Ring comes out on February 25, 2022, and this leak has made us even more excited for its launch.
Was this article helpful?
Thanks! Do share your feedback with us. ⚡
How could we improve this post? Please Help us. ✍