Choo-Choo Charles Review
Story And Setting

Gameplay

Visuals And Performance
Verdict
The game feels like it's still in beta as it still has a lot of ways to go. But the concept is neat, and the art style is superb, but the gameplay and story fail to support it. Still, I had my fair share of fun with it.
Developers:

2 Star Games

Publishers:

 2 Star Games and Choo Choo Gaming

Release Date:

December 9, 2022

Platforms:

Android and PC

Tested On:

PC with GTX 1060 6GB and Core i7 6700
Pros
Choo Choo Charles's Design
The Atmosphere
Cons
Mediocre Story
Extremely Simplistic Gameplay
Repetitive Encounters With Charles
Imagine Thomas the Tank Engine, but with spider-like metal legs instead of wheels and an evil clown face heading at full speed toward you. That'll be anyone's first thought when encountering Choo-Choo Charles, the utterly demented version of everyone's favorite sentient cartoon train.
The game is the equivalent of making every late 90s and early 2000s kid's nightmare a reality, by turning a beloved character from their childhood into an unspeakable horror. But the game is fun regardless of that gimmick, despite the fact that it was mostly made by a single developer over the course of a year. So let's book a train ride to hell and dive right into our Choo-Choo Charles review.
Story And Setting
At the start of the game, you step into the shoes of an archivist at a museum that thrives on obscure attractions. So when an old friend rings you to tell you about a half-train-half-spider monstrosity on the loose at a small mining island, you immediately jump on board at the offer to catch it to keep your museum in business. And when you step onto the island, your gain access to an armored train, which serves as your base of operations and comes with a mounted machine gun.
The first encounter with Choo-Choo Charles is one of the highlights of the game. The train whistle caught me off guard, and I mistook it for my own train, and my sense of security, which I got from my own armored locomotive, immediately faltered as I was rushed by a spider-machine hybrid, inching closer and closer towards me.
The initial plot is interesting, but the story that carries it is pretty barebones and extremely short. You essentially run around the small open world, helping out the disaster-struck NPCs with monotonous tasks. There are 3 main NPCs who will guide you to three eggs belonging to Charles, which are its prized possessions and are the key to defeating it. Other than that, there are some optional quests, which can distract you from the main objective, but they don't add much to this world.
Gameplay
The gameplay is pretty straightforward, as you scour the barren open world completing quests for NPCs or hunting for scrap to upgrade your armored train. There are two options at your disposal for traversing the island: on your armored train or by foot.
Your own train is the best choice for travel for obvious reasons since it comes with a mounted minigun, as mentioned in the previous section of our Choo-Choo Charles Review. This ride also comes with more than just a weapon, as you can also give it a new look by applying paint, and even upgrade its Health, Speed, Damage, and Armor. These upgrades can be unlocked by acquiring scraps, the main currency in this game out in the open world. Outside of this, your train allows three options to control its movement directly and by using levers you can move it forward, backward, or stop it in its tracks.
If the comfort of wheels is too much for you, you can always step out and continue your journey on foot. But beware, as weapons are inaccessible in this state and your only option is to run. Be sure to not stray far away from your trusty locomotive, because if you hear a train whistle you can be sure that it isn't the new batch of tourists visiting this isolated island, but instead it's a devil on legs hungering for blood.
The first few Charles encounters are guaranteed death encounters as your character isn't equipped enough to take him down. But as you progress through the game, you can acquire upgrades and weapons to damage him enough to stop bothering you. One grip I have with these encounters is that they are all the same, throughout the entirety of the game. Remember how I stated that the first encounter is the most memorable? Yeah, well that encounter gets repeated throughout the game, without any new flavor added, souring the first encounter's impact.
Charles isn't the only thing stalking you either. As it turns out, our Charles has its own fanbase in the form of cultists that don't want you getting in its way. It isn't easy to shake these cultists off so the only way to kill them is to let them follow you toward your train, then blow them to smithereens. There are some main quest segments where you have to sneak past a couple of them to obtain something critical to the plot, but unfortunately, there is no option to take them down silently. It's easier to just breeze past all of them, grab the quest critical item, and run all the way back. The AI is pretty dumb actually, and even if they spot you, they aren't capable enough to take you down either.
That's not to say that exploring on foot is worthless. There are a number of huts, lighthouses, mines, and other abandoned locations scattered across the map where you can loot scrap, allowing you to upgrade your train and giving you access to even powerful weapons besides the machine gun. While exploring, you can also run into NPCs that give optional quests and award you with more scrap, but the catch is, the tasks that lead to them are extremely monotonous.
They usually revolve around going someplace, finding a certain item, and bringing it back. I wish weapons were accessible on foot, as that would open up a new area of gameplay and quest opportunities, but as it stands, the gameplay is quite simple and sometimes feels barebones.
Visuals And Performance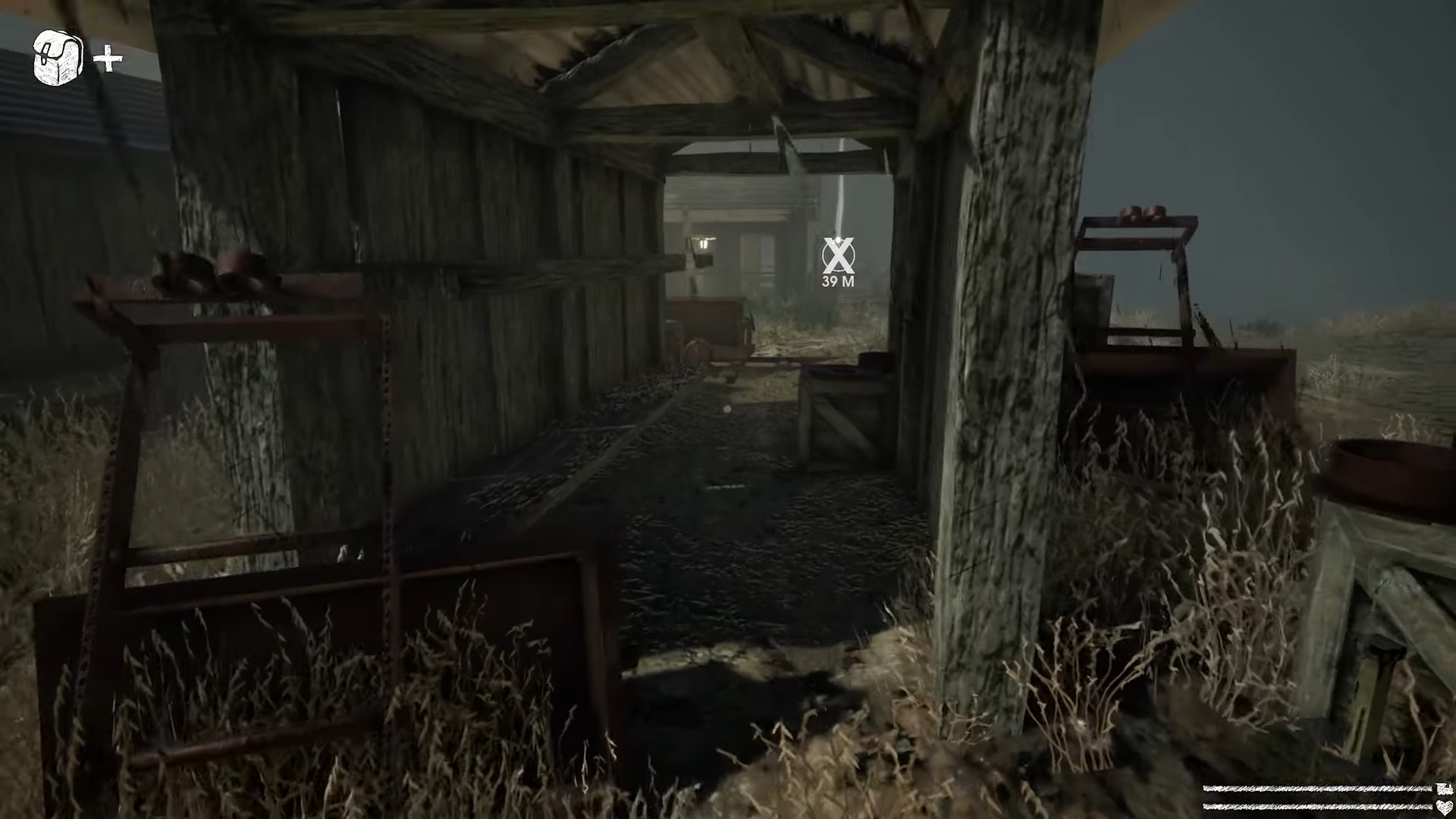 The visuals and art style are the highlight of this game and the moment I stepped foot on the island, I fell in love with the place. The island's atmosphere is foggy, depressing, and dark, and communicates the feeling that anything can jump at you as you turn a corner. A nice little detail that I would like to mention is the lighting from the street lamps. These light rays spread out and diffused into the fog smoothly which really amped up the ambiance of the island.
Charles was exceptionally well-designed as well, reminded me of something out of a Stephen King novel. The NPCs, however, could use many improvements as they were clunky and lacked polish. Their designs were also really boring overall.
Performance wise the game ran flawlessly on an i7 6700 with GTX 1060 6 GB, which is a marvel considering that this indie game is chiefly made by a single individual. I also did not run into any bugs while playing for this Choo-Choo Charles Review, despite the aforementioned fact about the development of this game.
Verdict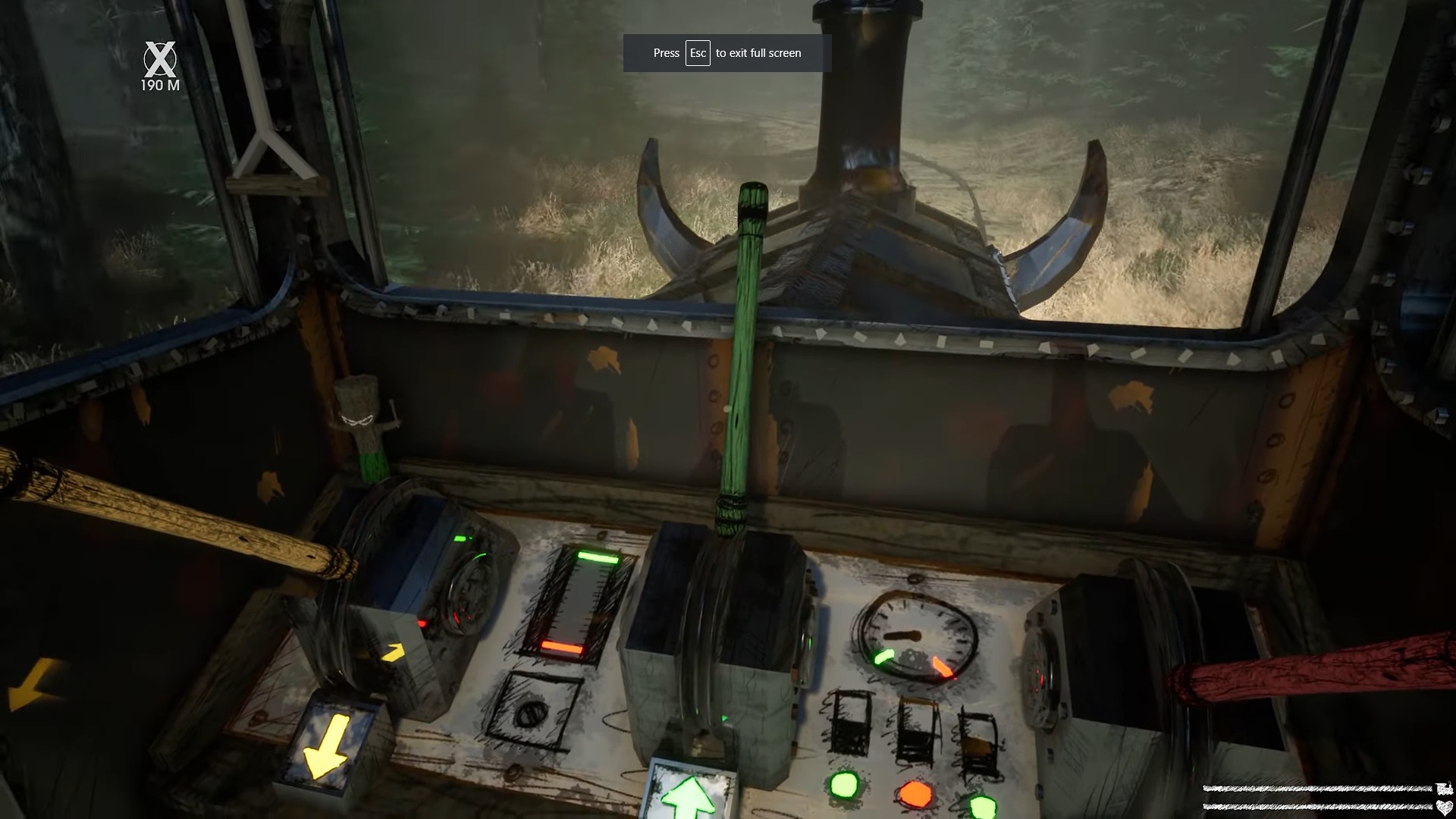 Let's sum up all the points and move towards the culmination of our Choo-Choo Charles Review. The game feels like it's still in beta as it still has a lot of ways to go. But the concept is neat, and the art style is superb, but the gameplay and story fail to support it. Still, I had my fair share of fun with it.
I also marveled at the fact that this title was chiefly made by a single individual. It's a really good place to start for this person and I hope we get to see some more future projects from them.
This has been our Choo-Choo Charles Review. While you're here, consider checking out some of our other articles.
Was this article helpful?
Thanks! Do share your feedback with us. ⚡
How could we improve this post? Please Help us. ✍