Story Highlights
An acquisition of Embracer Group by Amazon would improve Amazon's gaming offerings.
The two companies already have multiple licensing deals.
Amazon Game Studios is lackluster compared to competitors, an acquisition could give them an edge.
Amazon has been expanding its footprint in gaming through acquisitions, having acquired streaming giant Twitch, as well as multiple smaller indie studios in the past. Amazon's internal game studios intend to build the same types of franchises giants like EA and Activision are known for. Amazon launched Amazon Games in 2012, intending to be a premiere gaming company.
Amazon Games has released only 2 AAA games in a decade of operations, having canceled more projects than have been released. In 2021, Amazon Games released New World, an MMO RPG that was a hit when it was released. Amazon's Relentless Studios released an FPS looter shooter called Crucible. However, it was canceled due to poor reception, being unreleased months after its launch.
Amazon's best bet to become a major game publisher is to be aggressive in acquiring other studios. In an age of mega acquisitions in gaming, is there room for Amazon to make a massive studio acquisition of its own? Swedish video game publisher and holding company Embracer Group, formerly known as THQ Nordic AB seems like a perfect fit for Amazon. This is why.
Embracer Owns A Multitude Of Studios and IP
Embracer is gigantic. Currently, the holding company owns over 135 video game studios under 12 operating groups, with 16,000+ employees across the company. These groups include well-known publishers such as Gearbox, developer of Borderlands, and Eidos Montreal, developer of the Deus Ex franchise. Combined, Embracer's studios own over 850 franchises, a lot of intellectual property that Amazon could want.
To put the size of Embracer into comparison, Electronic Arts has 20 studios and 6000 developers. Take-Two Interactive owns 33 studios across Rockstar, Zynga, 2K, and Private Division with 7,800 employees. Activision-Blizzard also owns around 33 studios globally, with a global headcount of 13,000. You get the idea, Embracer is huge, much larger than the leading AAA publishers but seemingly less prominent.
Embracer is not well known, like some companies like EA, but its impressive portfolio of games – including titles such as Tomb Raider, Saint's Row, Valheim, Duke Nukem, Borderlands, Deus Ex, Goat Simulator, Darksiders & more speak for itself. The company's internal studios have and are developing games with licensed IPs, such as games based on Star Wars, Lord of The Rings, and Warhammer 40,000 universes.
Embracer's vast number of studios and franchises come from the company's aggressive M&A strategy. In 2022 alone, Embracer spent over $600 million in an acquisition spree of smaller studios. Acquiring Embracer Group would give Amazon access to this vast library of video game titles and intellectual property, as well as one of the largest headcounts in gaming.
Pre-Existing And Potential Licensing Deals

Amazon and Embracer have worked together to license projects to each other. They both even have licensing rights to some of the same IPs. Embracer subsidiary Crystal Dynamics entered into a deal with Amazon to publish a new Tomb Raider game. Amazon eventually plans to expand the IP into multiple mediums, including games, films, and TV shows. Embracer leased the IP to Amazon in a deal worth $600 million.
There is one IP that both Amazon and Embracer own the rights to, Lord of The Rings. Amazon has the right to adapt the Lord of The Rings franchise for film and TV and has its hit TV show The Rings of Power. Embracer Group, on the other hand, owns the entire rights of the LOTR and The Hobbit franchises. Last year, Embracer acquired the company that owns the J.R.R. Tolkiens fantasy franchise.
With these rights, Embracer can license out adaptive rights to the LOTR and Hobbit IP, including to other video game studios, publishing companies, and film and media companies. (The IP is still technically owned by the Tolkien estate, but the web of who owns what is confusing. Gizmodo breaks this down easily here). Even Peter Jackon's LOTR trilogy franchise is technically licensed to Warner Brothers by Embracer Group.
Out of all the stakeholders in the LOTR franchise, Amazon arguably owns the smallest piece. Amazon has the right to reference The Lord of The Rings, but cannot adapt any works by Tolkien. Characters can appear from the LOTR and Hobbit books, and events from the books can be referenced. This is why The Rings of Power is set thousands of years before The Hobbit and LOTR series.
An acquisition of Embracer means that Amazon would have greater control and creative rights over the LOTR franchise, and would have the opportunity to create new games and TV shows set in different eras of the universe. Amazon would also have greater control in shaping the future of the franchise. Amazon would also have this power with the hundreds of IPs that Embracer already owns.
Embracer Group's subsidiary Sabre Interactive and Focus Entertainment are also currently developing Space Marine II, a game set in the Warhammer 40,000 universe. Amazon is also in the early stages of developing a live-action Warhammer 40k series, starring Henry Cavil. The Warhammer franchise is owned by Games Workshop, who are also given a license for Lord of The Rings tabletop games by… Embracer Group.
There is also potential for Amazon to take a stake in its competitor's IP through an Acquisition of Embracer. For example, Embracer's Sabre Interactive is currently developing a Star Wars game, a Disney-owned IP. Embracer's Crystal Dynamics is working with Microsoft to assist with the development of Perfect Dark. Crystal Dynamics also has gaming licenses to Marvel IP.
Content for Amazon Prime Video
Amazon's Production operations span a range of media, including TV and film. Its acquisition of MGM underscores the company's commitment to expanding in the space. Prime Video, Amazon's popular streaming service, is included in every Amazon Prime subscription which boasts over 200 million subscribers. Amazon would undoubtedly benefit from adapting Embracer's media properties to streaming.
It has become very common for video game IP to be adapted to streaming services, as demonstrated by the success of shows like The Witcher and The Last Of Us. Embracer has no shortage of popular IPs that could be adapted to live-action. For instance, the futuristic, dystopian setting of the Deus Ex universe presents an ideal opportunity for another video game IP adaption.
Bezos reportedly views gaming as a way to sell the Amazon Prime subscription to new customers. He wants new customers to enter from gaming and eventually consume other Amazon media products, including film and TV. By adapting new IP from Embracer into media for streaming, the company could draw in fans of the popular gaming series, increasing the appeal of Prime Video.
Amazon Games Is A Lackluster Company, And Tech Companies Do Not Understand Gaming
Amazon, despite seemingly expanding in almost every media and technology market, has found gaming to be a hard market to crack. Amazon is reportedly investing at least $500 million a year in its gaming division, and so far has not reaped the rewards of its efforts.
Amazon's Game Studios has a problem that has become common at many big tech companies trying to enter the market. Amazon tries to run its gaming division like a technology company, and not like a gaming company. Gaming has been a difficult market for Amazon to crack, and the company's culture and management issues have not helped the gaming division's operations.
According to Bloomberg, the company's biggest hindrance stems from the company's management, and culture. Despite poaching some of the biggest executives in gaming, there was little direction to what Amazon Games would look like. Managers would prioritize unnecessarily and bloated projects, projects that only existed to compete with other companies.
One of these projects was Amazon's Lumberyard engine, an in-house developed game engine that was the bane of the existence of its developers. Most of Amazon Games' problems stem from this engine as they are forced to use it for every game they develop. Its tools were outdated, and its developers just hated using it. Amazon wanted a competitor to Unreal Engine, without understanding why most companies use it.
In 10 years, of operations, Amazon Games has only released 2 AAA titles, Crucible and New World, both of which faced extreme scrutiny after release. Crucible was put back into a private beta and never returned. In 2019, Amazon did release a console game based on the Grand Tour Amazon series, but it was an enormous flop for the company.
Amazon Games' top management from the start was inexperienced. Studio head Mike Frazzini had never built or shipped a video game, and in his decade at the company released The Grand Tour, Crucible, and New World, and canceled at least 5 AAA titles throughout the decade. Not a good track record for a trillion-dollar company.
Amazon, like many of its big tech competitors, had hubris when it came to making games. According to an NME interview with a former Amazon Games developer, the company's approach to game development was to apply the same methods that had worked in other areas, rather than embracing the established industry standards for game development. Here's a relevant excerpt of what NME covered from the interview.
Maybe they're growing out of that now, but noted that during his time at Amazon there were 'a lot of growing pains stemming from 'I run ten-person engineering teams that make ecommerce tools, those lessons probably apply perfectly to making an Overwatch competitor."" – Stephen Dewhurst.
Acquiring a major video game publisher like Embracer Group could be the solution to these problems that Amazon has with its gaming division. Additionally, the merger could fix the company's cultural issues, but only if Amazon were to give control of the combined entity to Embracer's leadership.
It is clear that Amazon Games management has a solid vision for the company, and a complete replacement of management is what it could need.
Embracer Is An Inexpensive Company
Embracer Group has a market cap of around $6.8 billion, or SEK 56 billion. If Embracer were to be acquired by Amazon, it would be bought for a premium. Zynga and Activision Blizzard were bought out for a 65% and 45% premium respectively. Let's assume a scenario where Amazon Agrees to buy Embracer Group for a 55% premium. The deal would be valued at $10.54 billion, which is chump change for a company like Amazon.
To put things in perspective, Zynga was acquired by Take-Two for $12.7 billion. Bethesda was acquired by Microsoft for $7.5 billion. Amazon's biggest acquisition was Whole Foods, which was bought out for $13.7 billion. An acquisition of Embracer could be the company's 2nd biggest acquisition. It would be followed by MGM, which Amazon bought for $8.5 billion.
Amazon is a company worth $1.06 trillion, and purchasing a company like Embracer would hardly make an impact on the company's balance sheet. Embracer is the 26th largest video game company by revenue, far below other giants like EA and Take-Two. However, it has the headcount to take on the biggest gaming publishers.
There is a lot of value in Embracer's 130+ studios and 16,000 employees. They have a headcount that surpasses some of the biggest video game publishers, and if fully utilized could become a leading division within Amazon, developing AAA games that compete with the biggest franchises from Take-Two, EA, and Activision-Blizzard.
Boosting Content For Twitch And Amazon Luna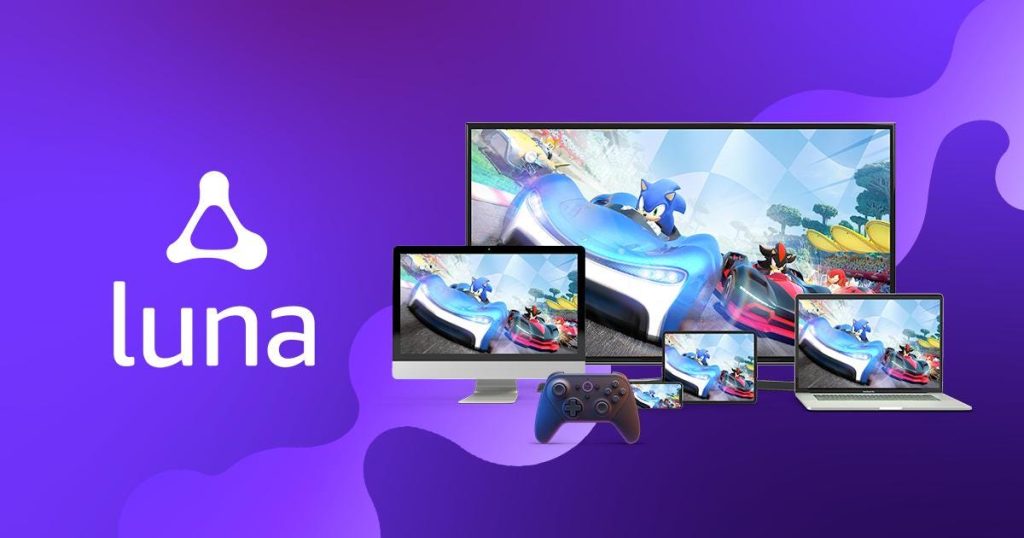 When Amazon first acquired Twitch, Jeff Bezos immediately wanted to add a game store within the streaming service, so Amazon would not have to pay a 30% fee to competitors like Steam. At the time, Twitch employees did not think this was a good idea, as Amazon did not have any major games that would draw people to the platform.
With an acquisition of Embracer, Amazon could transform Twitch into more than a streaming service, and the tech giant could position the service as a competitor with Steam and the Epic Games Store. Amazon could also implement rewards and other bonuses within Twitch to subscribers of Prime, users of Luna, and players of its games.
Amazon also offers a cloud gaming service to Luna, similar to Geforce Now and Xbox Cloud Streaming. This service starts at $5.99 a month, with packages including Ubisoft games going as high as $15 a month. While cloud gaming services are becoming popular, Amazon does not have a massive collection of AAA games for the service, with many games overlapping with other services, such as Xbox Game Pass.
Luna allows users to stream games on any device they own, whether it be a PC, a TV, or a mobile device. The service is currently only available in the US, UK, Canada, and Germany. It is unlikely that Microsoft or Sony would allow Luna to be available on their platforms, so the service appeals to those who do not have the newest consoles or the most high-end PC.
If Amazon were to acquire Embracer, they could put all new and old Embracer games on the service, similar to how first-party Xbox games are included in an Xbox Game Pass subscription. With Embracer's size, there would be no shortage of content for the Luna platform. Embracer currently has over 220 different games in development, with at least 30 being AAA titles.
A vast content library is a must for any streaming service, but Amazon must position Luna to be able to compete with leading services like Xbox Cloud Streaming. Amazon has a minuscule lineup of first-party games. Amazon's games aren't even available on their own streaming service. Google shut down its Stadia service this year due to underperformance, Amazon would be wise not to repeat Google's mistakes.
Final Thoughts
There would be great synergies for both Amazon Games and Embracer Group if the latter were to be acquired. Embracer Group's media properties could be adapted into TV and film for Prime Video, Embracer's games could pack Amazon Luna with content, and the two share many stakes and interests in the same intellectual properties.
But is Embracer willing to sell? The company's biggest stakeholder is its founder and CEO, who owns 20% of the company. The Saudi PIF, which is investing billions to turn Saudi Arabia into a major gaming hub also owns an 8% stake in Embracer. You might think it is unlikely for Embracer to sell, but who could have predicted the $69 billion Microsoft/Activision-Blizzard deal?
Was this article helpful?
Thanks! Do share your feedback with us. ⚡
How could we improve this post? Please Help us. ✍