How To Get Heavy Tools In Farthest Frontier?
In your town within the Farthest Frontier, you will encounter a wide variety of items. At the same time, you will begin in a modest and basic area. However, as time passes, you will completely alter your town.
Key Highlights
Farthest Frontier

provides its players with various

heavy tools

which are helpful in the construction of

grain mills

and can also increase the speed of the

food processor

.

You cannot build your own

heavy tools

, in fact the only way to get them is by boughting it through particular

traders

. For that, you need to create a

trading post

in your

town

for the

traders

.

You'll need to

upgrade

your

town center

in order to unlock the

Heavy tools

. The building you are looking for is the

Trading Post facility

.

The main resources you need to construct the trading post include a

warehouse

and a

sawpit

. This will help you unlock the

trading post

option.

After building the trading post, keep an eye on the traders in town. You can purchase these heavy tools from an Iran Clan merchant named Atka.
The Heavy Tools are necessary to continue playing the game after you reach the later levels. There is simply one way to acquire them. So, as you can imagine obtaining them is not a simple feat.
For your ease, we have divided our guide into multiple different steps. This way, you will be able to follow it easily! While you are here, why not look into our How To Make Gold Faster guide? It will help you in the later stages of your game!
Upgrading Your Town Center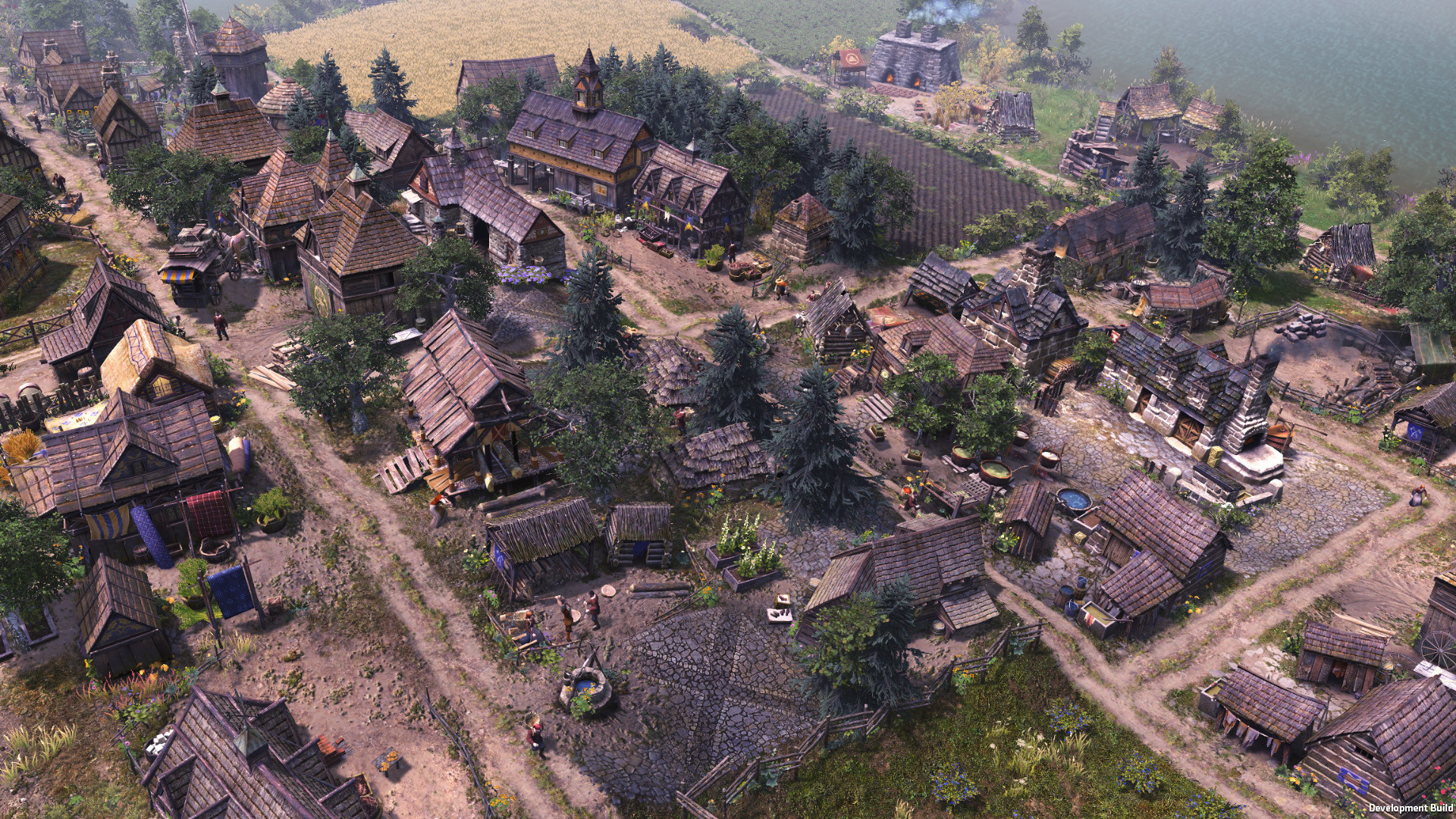 Okay, so you must already be aware of the importance of your town center. It is basically the hub of all economic activity in your game. Thus it seems pretty fitting that you will need to upgrade it so you can unlock Farthest Frontier Heavy Tools.
So you might be getting curious to know what tier you should be aiming for. Well, it is crucial that you have a level two town center. This was due to the fact that certain buildings needed to be acquired to unlock the heavy tools.
You might be getting curious to know what the particular building is. Well, do not worry; you will not have to guess for long; the building you are looking for is the Trading Post facility. Well, why do you need it?
It may come as a bit of a shock, but you can not make your own heavy tools in the Farthest Frontier. These types of tools can only be bought through particular traders. It must be starting to add up as to why the Trading Post is vital. The thing is, traders will only come to your town if you have a trading post!
Now, if you are a bit intimidated by the whole upgrading process, do not be! Upgrading from tier one to tier two is one of the simplest things you will do in the game. You need very basic supplies, so do not fret!
Construct A Warehouse And A Saw Pit
Of course, a trading post will not just appear out of thin air; you will need resources to construct it. These resources will include having a warehouse to store all your goods that will be sold in the trading areas.
Moreover, you will also need to build a huge sawpit. While building a sawpit might seem a bit odd. But you will need it to make the wooden frame of the trading post. Building these two things will help you unlock the trading post option.
Start Building Your Trading Post
Okay, so at this point, you are halfway done. Only a few more steps to go! There are multiple prerequisites that you will have to fulfill in order to build. Do not worry, and they are pretty standard. Nothing too unexpected!
| | |
| --- | --- |
| Manpower needed | 80x |
| Wooden planks needed | 35x |
| Stones needed | 10x |
Once you have constructed the building, you are done with most of the work. Now all you have to do is wait. Honestly, that can sometimes be harder to do!
Keep An Eye Out For Traders
After you have established a trading post, merchants from various nations will approach you and sell you a variety of goods. You will not be able to purchase heavy tools from all merchants because they all have distinctive products to offer from their own regions.
If an Iron Clan merchant named Atka stops by your trading post, you can purchase heavy tools from her. You will have to pay around seven hard-earned gold coins. And that too, for a single heavy tool, which is, of course, quite a fortune. But the importance outweighs the cost!
This event only happens twice a year, so make sure that you keep a very keen eye on the trading post area. One key thing to remember is that the price of these items will change with each visit. So, always try to get the best deal possible!
Importance Of Heavy Tools In the Farthest Frontier
Players will now be able to use the heavy tools if they have bought them from a particular vendor. They are valuable in the construction of the grain mill needed to process wheat. But that is not all!
In fact, using these tools can dramatically increase the speed of the food processor. This means that your town will be able to have more food available during the colder, harsher winter months. What's more, is that the amount of food wastage will be heavily curtailed.
Conclusion
As you can imagine, tools play a very vital role in the Farthest Frontier world. Shockingly, many players do not know how to get these heavy tools. We would encourage you to read our best Seeds: Farm Creation & Planting guide.
The Farthest Frontier game is the hottest farming game of the season. Gamers can build a settlement out in the wilderness at the edge of the known world. Players will need to protect and guide their residents to make sure they never suffer harm. To better understand the game, you should look at our Farthest Frontier Review.
Gamers must farm, hunt, explore, and mine for raw materials in order to survive. It's not that simple, though. You will also need to produce physical goods for trade while being cautious of the environment and external foes.
We hope our guide was helpful in solving your questions about the Farthest Frontier heavy tools. Happy hunting!
Next: BEST Farthest Frontier Tips & Tricks
Was this article helpful?
Thanks! Do share your feedback with us. ⚡
How could we improve this post? Please Help us. ✍