With the use of the Dying Light 2 Paraglider, the game takes the sense of momentum and verticality that has always defined the series and elevates it to completely new heights. And I mean that in both the literal and the metaphorical sense.
Key Highlights
There are various tools in Dying Light 2; one unique tool is Paraglider which helps the player to turn into a Parkour machine.

You can unlock

Paraglider

by starting the '

A Place to Call Home

' quest, dialogue with an NPC named

Lawan,

and she'll give you the

Paraglider

.

You can use

Air Vents

to fly, which will give a

massive boost

to your stamina. Obtain the

Air Vents

, stand on top of them, and press the

Paragliding

button to launch yourself off.

The player can also upgrade

the

Paraglider

by getting to a nearby

craftmaster

and paying him to allow the

upgrades

. There are two upgrades that help you increase the

Paraglider's speed

and

maneuverability

in the game.
The Paraglider is undoubtedly among one of the best new additions in this entry, and getting your hands on it opens up a whole new way to traverse the massive open world. It is an essential component of exploration, and without it, you cannot possibly uncover most of what the map has to offer. Combine this tool with some of the best Dying Light 2 skills, and you can turn your character into an absolute Parkour machine.
So with this Paraglider guide, we'll show you exactly how to unlock this new tool as well as how to get all of the upgrades for it. Don't worry, and we won't delve into any spoiler territory apart from mentioning the names of a certain quest and NPC. And when you're done here, maybe you can go ahead and check out our guide on how to get the secret bicycle in Dying Light 2 as well.
Dying Light 2 Unlocking Paraglider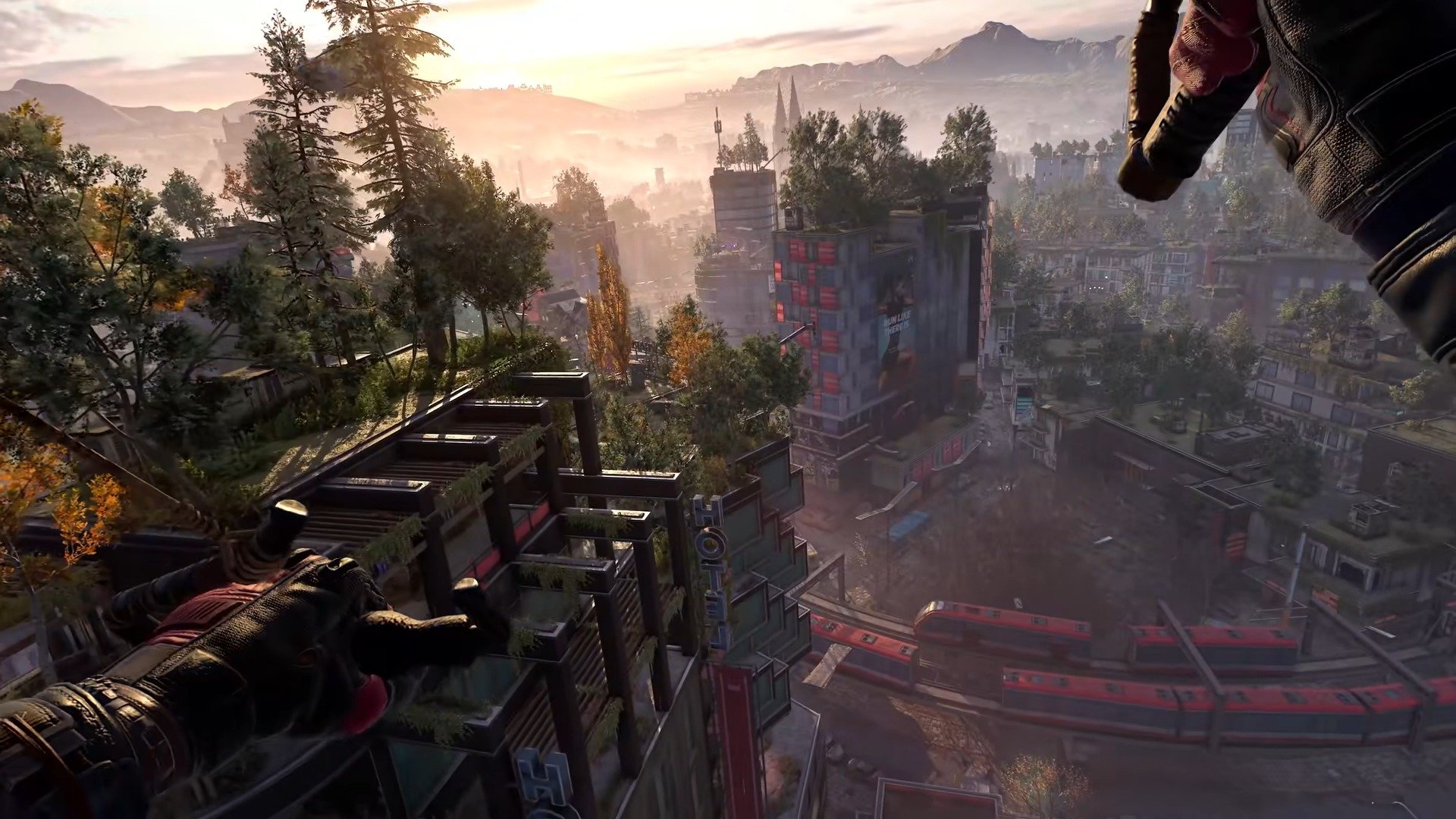 To get the Paraglider, players first have to play through a decent chunk of the story until they reach the main quest titled 'A Place To Call Home.' Depending on the speed at which you're playing, this should take you a couple of hours at the least, or around a dozen or so hours if you're stopping to do every side quest.
You Might Find This Interesting: Dying Light 2 Builds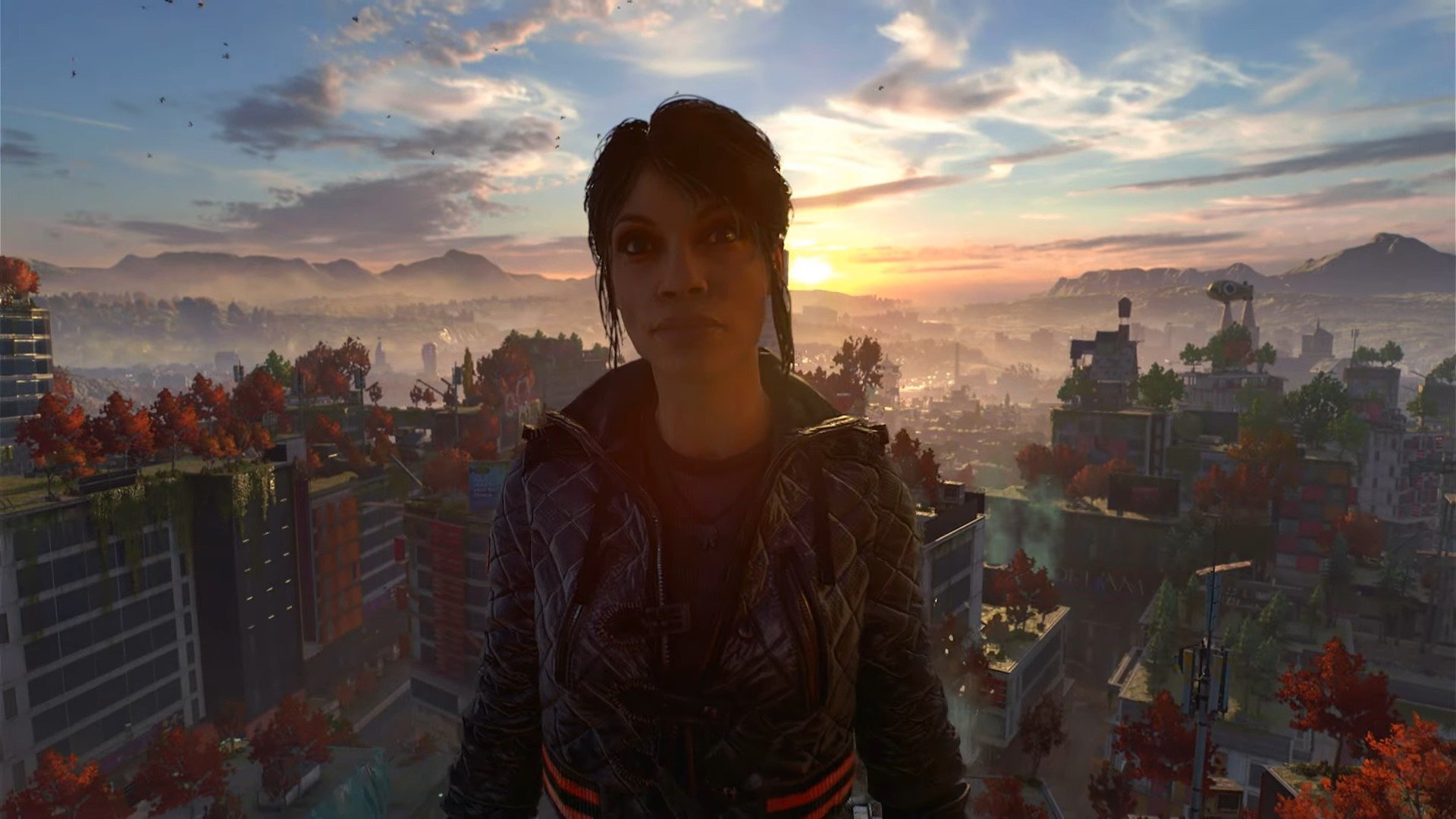 Now once you start this quest, some dialogue will take place between you and an NPC named Lawan, after which she will gift you the Paraglider. And the moment you receive this tool, a tutorial window will also pop up explaining how actually to use it. After this point, finding hidden secrets like the Dying Light 2 Korek Charm becomes much easier.
How To Upgrade Paraglider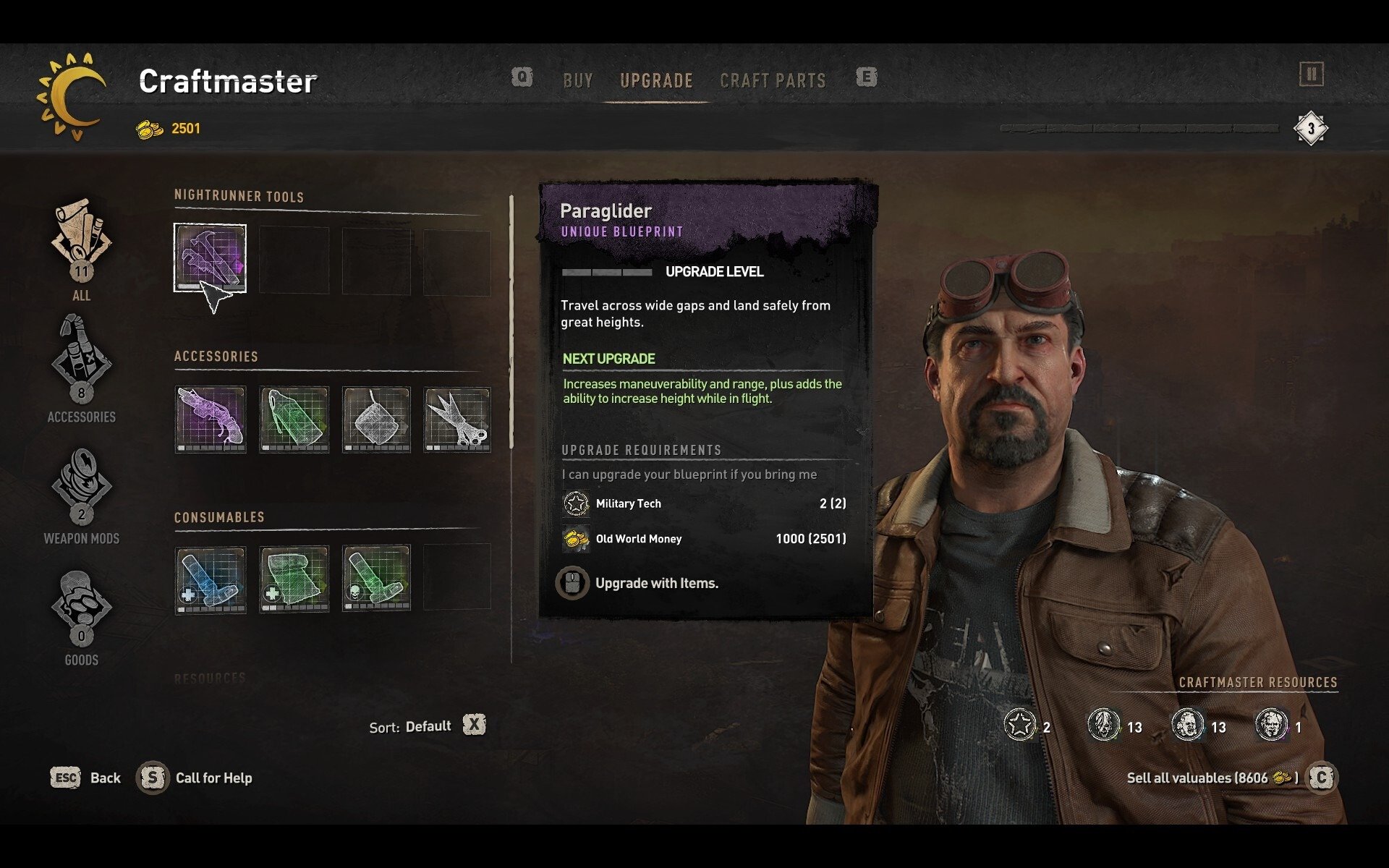 Like all other Nightrunner tools in the game, the Dying Light 2 Paraglider can be improved to enhance its already decent capabilities further. All you have to do is head to a nearby Craftmaster with the proper resources and pay them to perform the upgrades. For those who might not be aware, these are the same NPCs that sell many of the Dying Light 2's best weapon mods.
Now, as far as the Paraglider itself is concerned, it has two different upgrades.
1st Upgrade: The first upgrade increases the Paraglider's maneuverability and range and gives you the option to increase your height mid-flight. It costs 2x Military Tech and 1000x Old World Money.
2nd Upgrade: The second upgrade dramatically boosts the Paraglider's speed, allowing you to cover greater distances without losing altitude. It costs 3x Military Tech and 2000x Old World Money.
How To Use Paraglider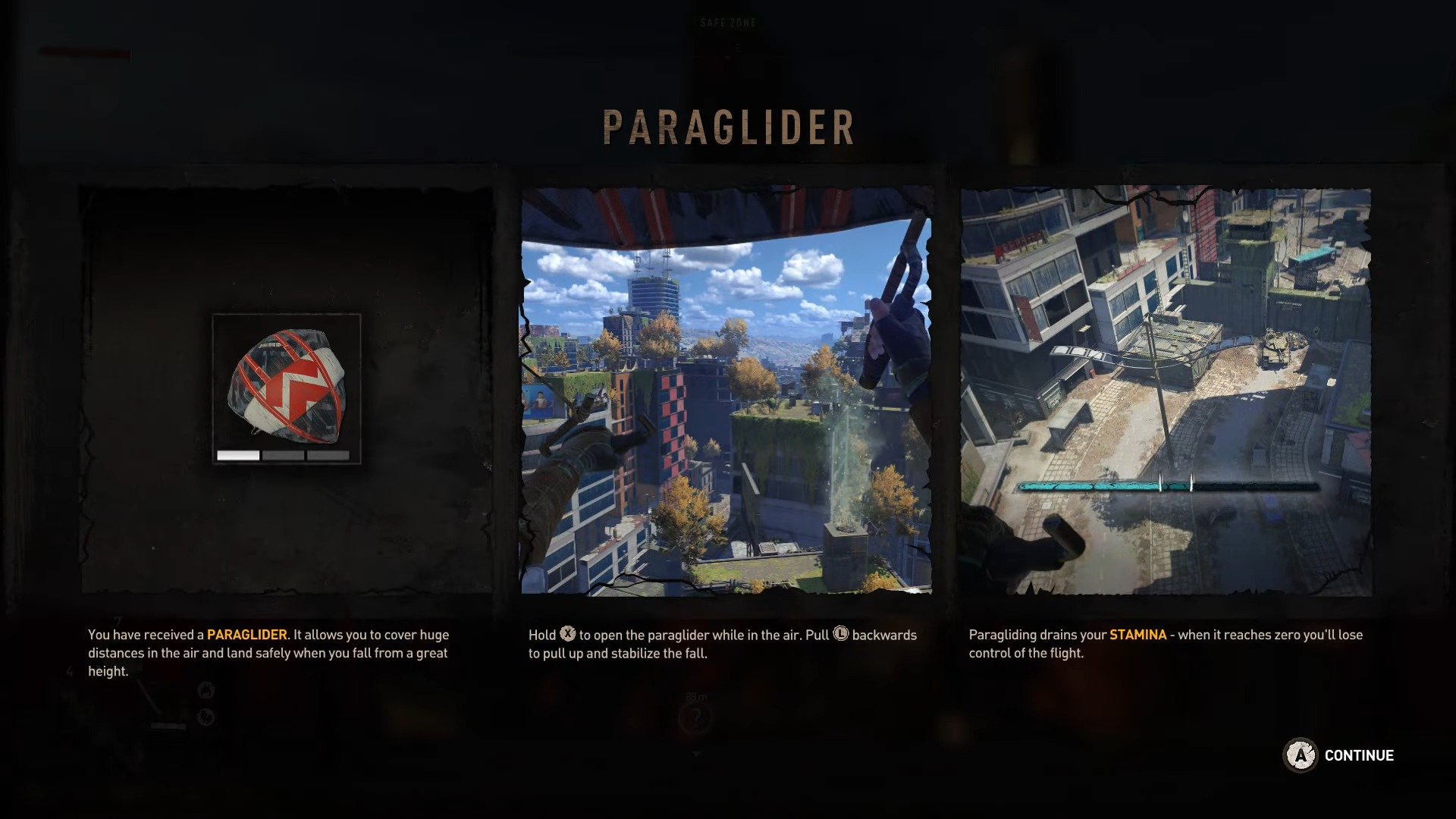 Now that you have the Paraglider in your possession, you can jump off from any tall building and press the designated button to start gliding immediately. For reference, the associated button for each platform can be seen below:
'Z' key for the PC.
'X' button on Xbox Controllers.
'Square' button on PlayStation Controllers.
The Paraglider, however, is not a flying device, and over time your momentum and altitude will decrease alongside your stamina. To get more air time, players will have to seek out the numerous different Air Vents scattered around the open world. Flying over these will give you a massive vertical boost and instantly replenish your stamina.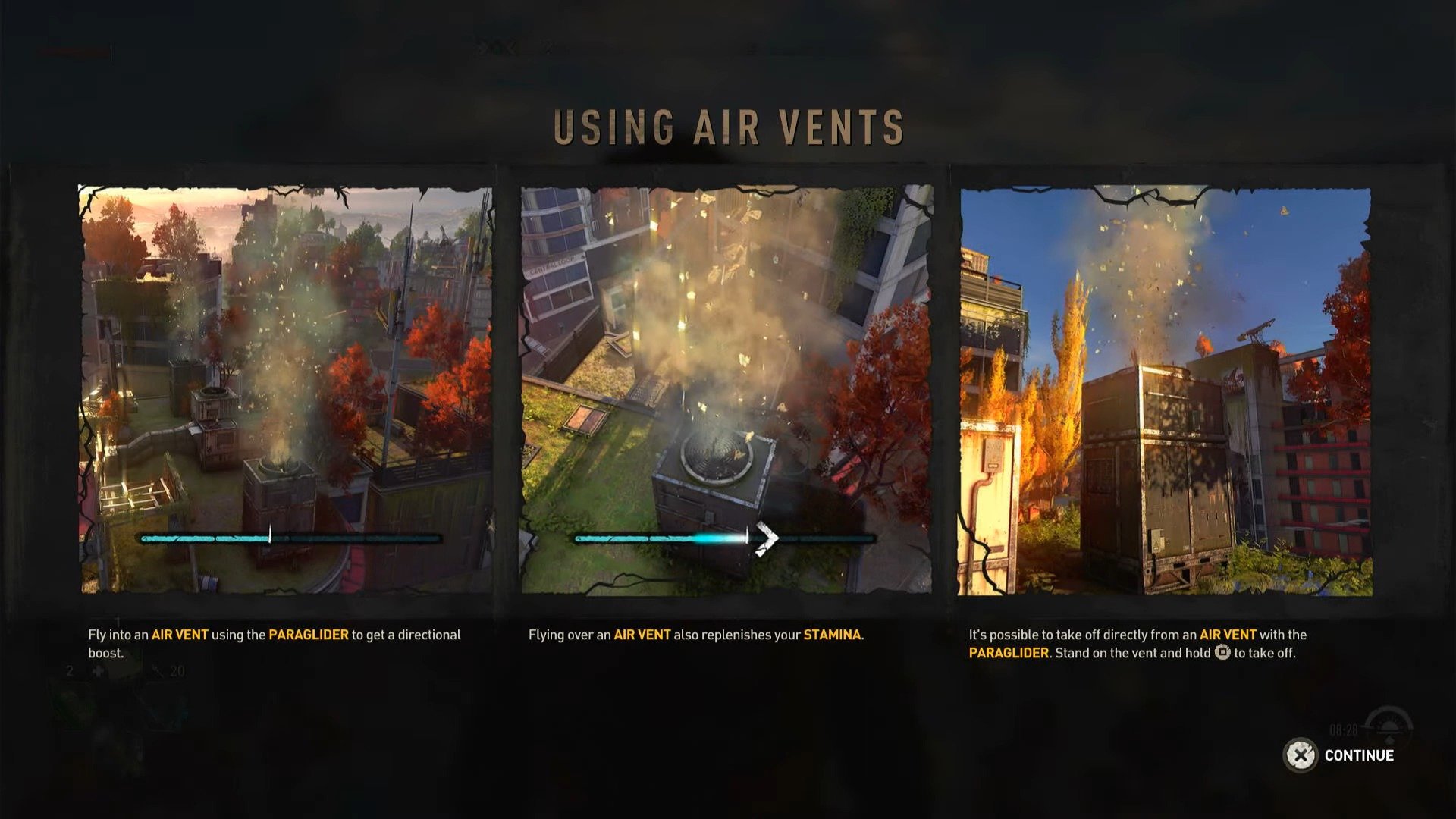 If you locate one of these Air Vents while on foot, you can also choose to stand on top of them and simply press the assigned Paragliding button to launch yourselves off of them. It's a pretty simple mechanic, but one that allows you to stay in the air for as long as you can keep an eye out. And once you master the system, finding all the Dying light 2 inhibitor locations should be significantly easier as well.
And that's about all there is to say about the Paraglider. It's a phenomenal tool that gives the players a great deal of freedom in how they explore the open world, but it's also simply really fun to use. It's also not the coolest thing in the game by far, and the Dying Light 2 Mistress Sword Secret Weapon takes the cake when it comes to that.
Next: Dying Light 2 Blueprints
Was this article helpful?
Thanks! Do share your feedback with us. ⚡
How could we improve this post? Please Help us. ✍