Far Cry 5 has some amazing mods that you can play around with. Mods help you change up the gameplay tremendously by adding either subtle or outright bonkers elements.
Key Highlights
You can enhance Far Cry 5's experience by adding many mods created by the community.
You can find mods for Far Cry 5 on Nexus Mods.
Some of the best Far Cry 5 Mods are: Resistance Mod Redemption Mod, Vector 45 & Outfits and Realistic Graphic Mod Reshade.
If you want more varieties of mods, please follow the rest of our guide.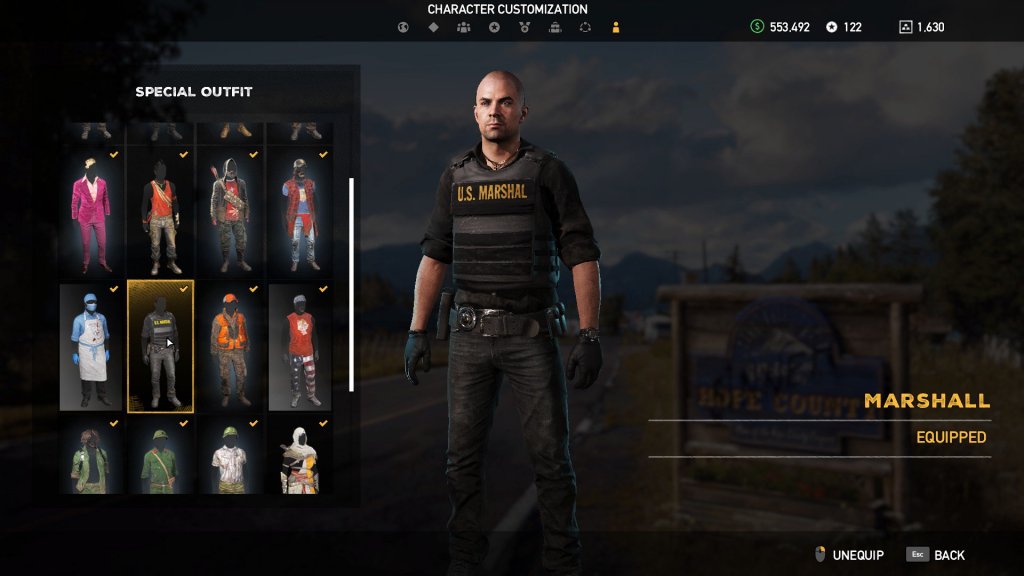 All things considered, then, Far Cry 5 is still a great game with encouraging reviews that would convince any newcomer to give it a go. Even though the game describes itself as a first-person shooter, most of its core mechanics circle around the RPG genre. This ultimately means that some of its elements like crafting, unlocking vehicles, guns, and skins make grinding very fun. But then again, these elements are few and far between, and once you get rid of Joseph Seed – the story's main antagonist, the game becomes dull.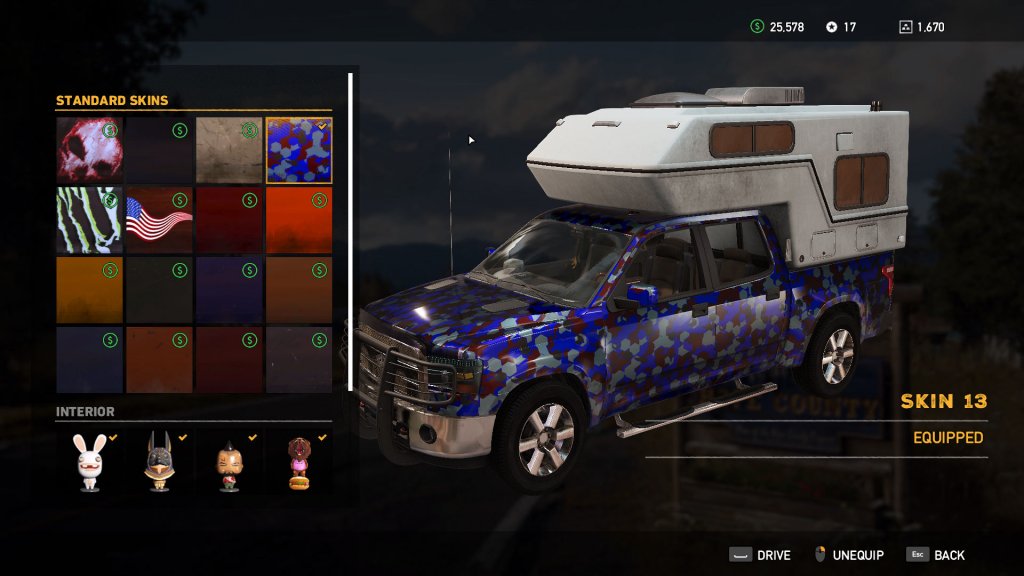 This is where Far Cry 5 mods appear to be a perfect solution, even if there aren't as many of them. However, some mods are completely game-changing. They add new and surprising elements relating to unreleased weapons, bunkers, and some story missions you would not have normally seen. Along with that, the mods also give you complete customization options, like changing weathers, adding resistance, unlocking all perks so you can become invincible, adding unreleased locations, outfits, and most importantly Reshade.
The list could go on, but these are arguably the best Far Cry 5 Mods.
How To Install Far Cry 5 Mods
Firstly, though, we need to understand how to install Far Cry 5 mods, and then which ones are best so you can expand on the enjoyment. Now without any further wait, let us dive right into the installation process.
Before you begin installing Far Cry 5 Mods, make sure that you have the latest version of the game. If you go through Nexus Mods, many descriptions will state that the mod does not work on cracked versions, and that it only support Steam, Uplay, and other versions. Moreover, the game completely allows these mods. Steam also officially supports them, so feel free to mod your heart out. To begin, follow the steps below.
Go to Nexus Mods, and download the base Cry 5 mod – Resistance Mod.
Prior to this, sign up on the website by clicking on the Register button on the top right
2. Then download the Resistance Mod through the Manual Button. Install it in a separate folder on the desktop.
3. Open the mod file, and under Locate patch file, redirect here: SteamLibrary > SteamApps > Common > FarCry 5 >data_final > pc > patch_fat
4. Now Initialize the mods, and your screen should show something like this.
5. Once done, head over to file, and click on Patch the Patch.
If you're a completionist, be sure to go through our Comprehensive Trophy Guide for Far Cry 5!
Best Far Cry 5 Mods
Now that you have learned how to install the mods, it is finally time to look at the best Far Cry 5 Mods. We mostly took these from Nexus Mods, the primary platform for Far Cry 5 Mods. Moreover, keep in mind, that unlike previous entries Far Cry 5 does not have loads of mods. As of May 2021, there are a total of 76 mods available for download.
We highlighted all these Far Cry 5 mods from NexusMods, the primary provider for game mods. All these mods have their specific download instructions on the page. We went through all of these mods, and can attest of their functionality. Also, we did not rank them in any specific order, since they all serve different purposes.
Resistance Mod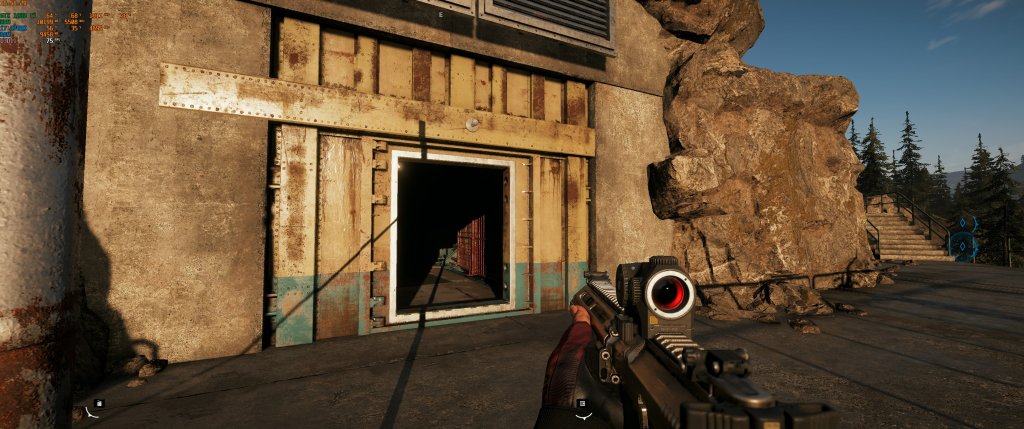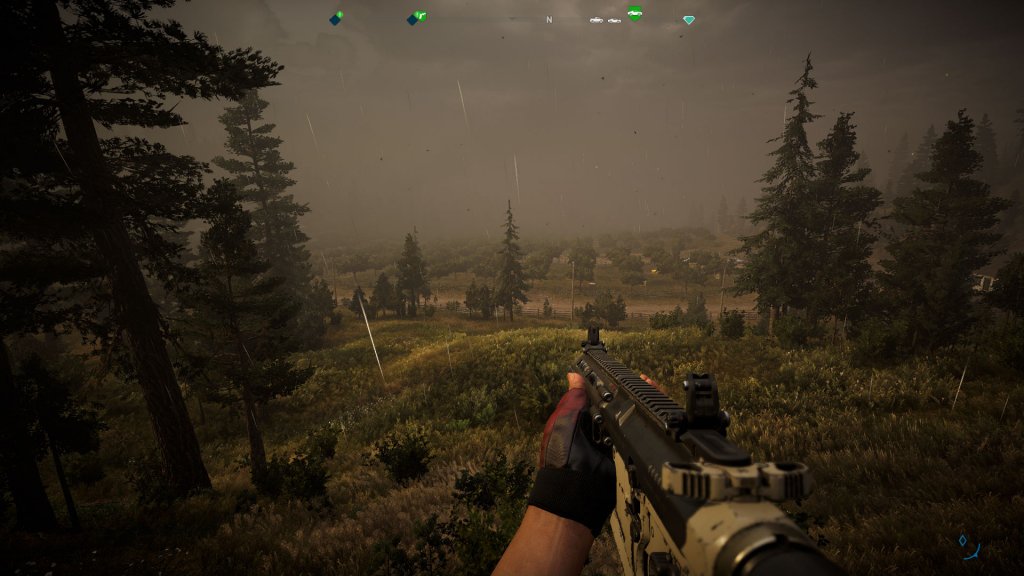 The Resistance Mod is without a doubt the most value packed and famous of the Far Cry 5 mods. It is currently endorsed by 2,062 people, and has up to 100K Downloads. The Resistance Mod has a lot of features, which the picture below highlights. However, the most enjoyable ones include, new vehicles, outfits, and weapons. Besides, the mod also allows you to configure Resistance Points, unlock All Perks, and make some changes to the story. There are also additional locations in this mod, these include Jacob, Faith, and John's Bunker. Other than this, If you remember E3, the vehicles had flags, which are also restored in this mod. My favourite feature from this mod is the ability to change weathers. If you haven't gotten the chance to play Far Cry 5 on a rainy day, this can be a delight.
Far Cry 5 Reshade Mod
Coming in next in our list of Far Cry 5 mods is this incredible Reshade mod. The mod presents very similar fidelity options to something like Nvidia Ansel. However, it also adds a new natural layer of clarity and something similar to RTX. The improvement in visuals is incredible, and the best part about is that the mod is not very hardware intensive. This means that you won't see any difference in FPS or performance, which is always the biggest complaint about the default Reshader.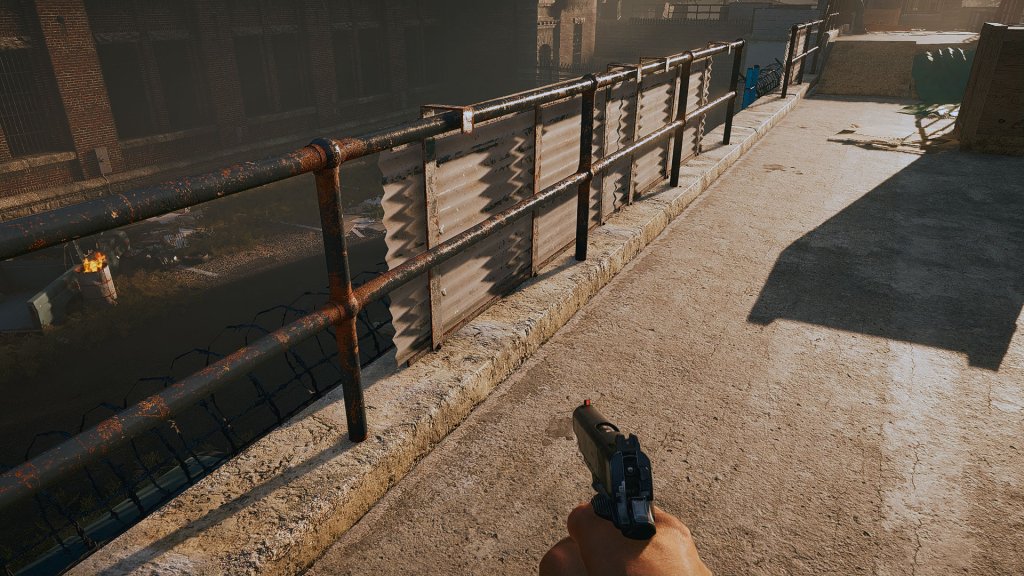 The mod also has its own specific installation guide, which basically mentions to Backup your older Sweet Fx or Reshade Files. These include dxgi.dll/d3d.dll, and more. Afterwards, extract the mod files in the same folder as your game executable, primarily FarCry5.exe. The picture below shoes the command keys used to toggle the mods.
Make sure to download the version 1.3, as it is the most optimized as per our Benchmarks.
Redemption Mod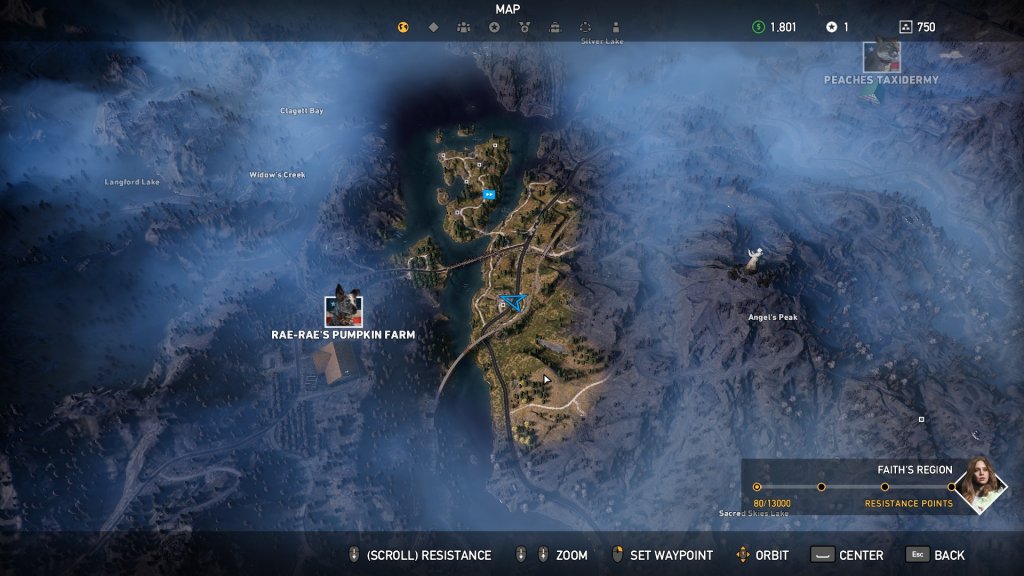 Similar to the mod we highlighted on the first position, the Redemption Mod is also packed with Resistance Point configurations. If you have played Far Cry 5, you would know that Resistance Points play an important role in the entire story, which is where mods come in. Changing Resistance Points can change the control, and thus there could be slight twist in the story. You can also see many enemies that will respawn after all regions are liberated. The details are well-explained on the mod page, a snap from which is shown here.
Looking to get the best performance in the latest Far Cry games? Check out our Best Far Cry 6 Settings.
Viewmodel FOV Mod
One of the basic letdowns of Far Cry 5 was its shoddy FOV. The FOV by default was extremely low, which ultimately meant that things were heavily zoomed in. If you don't know know what FOV means, it is the field of view, which expands on how much field can you see within a given range. The FOV also has a significant impact on performance, since higher FOV would include more scenery and thus the rendering usage will be impacted. All in all, FOV is a great tool to have in first person games. Once again, Far Cry 5 mods come in to help remove this limitation. If you are struggling to get decent angles on Ultrawide and smaller monitors, this tool could be very useful.
The Viewmodel FOV Mod Download instructions are given below.
Unreleased Variety Far Cry 5
Up next in our mods list is the Unreleased Variety Far Cry 5 Mod. This one fully focuses on unreleased weapons, which it adds directly to the inventories of NPCs. Along with that, it also adds unreleased camouflages of the weapons. The Mod also contains tweaks for NPC's MBP.50 Rifle, which enhances its stats. Moreover, there is also the addition of Jacbo's rifles, and smaller tweaks include the spawn of Pistoleros and TNT Units with P08 Classic NPC, In Hours of Darkness.
These are the most significant changes among the many more listed on the mod page. However, the mod is exquisite especially if you are able to add unreleased weapons to NPC, and also balance few tweaks here and there. The good thing about this mod is that it's compatible with the ViewModel FOV Mod we shared earlier. Lastly, keep in mind that there are few consequences of this mod, so make sure to read them below.
Player Clothing And Heads
If you want a visual refresh in your playthrough of Far Cry 5, the player clothing and heads is among the best mods for you. This mod will change the heads and clothing items of everyone around you. The list of customization are vast, but there are a few set of problems, which are highlighted below.
Nevertheless, the mod is still pretty unique, since you are allowed to make cosmetic changes for people around you. Besides, the introduction of newer clothing items is also a welcome change. Last but not least, you will be needing the base Far Cry 5 Mod, which is the Resistance Mod.
Vector 45 and Outfits Mod
If you remember the initial days of Far Cry 5, you will know that the game had a vast list of weapons and outfits for players to enjoy. However, with Patch 1.3, Ubisoft decided to remove several Weapons and Outfits. This sparked outrage since people who bought the game expected to be able to use all of the material they paid for. Thankfully, our next pick in the best Far Cry 5 mods eases the pain slightly. This mod will bring back Vector 45 along with several outfits. The weapon was a fan favorite, which is a shame that it had to removed due to licensing issues. This mod restores those lost collections by simply making changing the game version to patch 1.2. Afterward, all Outfits and weapons including Vector 45 will return.
If you enjoyed the Vector, take a look at All Hidden Weapon Locations in Far Cry 6!
Appearance Mod For Jacob Seed
The most visually-appealing of the Far Cry 5 mods lets you change the appearance of the cult king, Jacob Seed. This mod contains a list of appearances for Jacob that can completely alter his look. Keep in mind, though, that apart from changing Jacob's appearance, this mod does not offer much. Moreover, you are required to have have the base Resistance Mod before applying the changes.
Head Start Mod
If you are someone who does not have a lot of time to grind in games, the next of our Far Cry 5 mods is for you. After all, who can say no to a lovely boost of currency and XP, right? This is the case with this Game Head Start Mod, that will give you 40 Perks and $100,000 from the start. You can use these perks and money to do anything you wish. Keep in mind, though, that the mod also has instructional videos on creating multiple save files plus also saving your older one.
Winter Hope County
Perhaps the most unique and blissful of the mods for Far Cry 5 would be the Winter Hope County. This one is a total game-changer; you can install it to bring about winter in Hope County. All elements including the grass, roads, trees, and everything in-between get a fresh coat of snow. We tried this mod, and to be honest, it makes Far Cry 5 feel like a completely different game. As per the mod description, you must install Indian Summer Time from Resistance Mod for added enhancements. Moreover, it'll also change the sun position to match the Winter season. The only thing you need to make sure is that the players are wearing winter costumes in this mod. If they are not, well, it might break the carefully-crafted illusion.
NPC Weapons Mod
Ever thought of mods that will fully enhance the looks of all NPCs in Far Cry 5? Well, look no further. This NPC Weapons Mod is significantly different from the ones you have seen above. All it will do is add a new layer of appearance to the already existing mods; the NPCs will now spawn with attachments on their weapons. This gives them a completely new look, as their weapon get a more intimidating appearance. The mod description has listed bunch of exciting attachments including Enhanced Ranger plus Suppressor.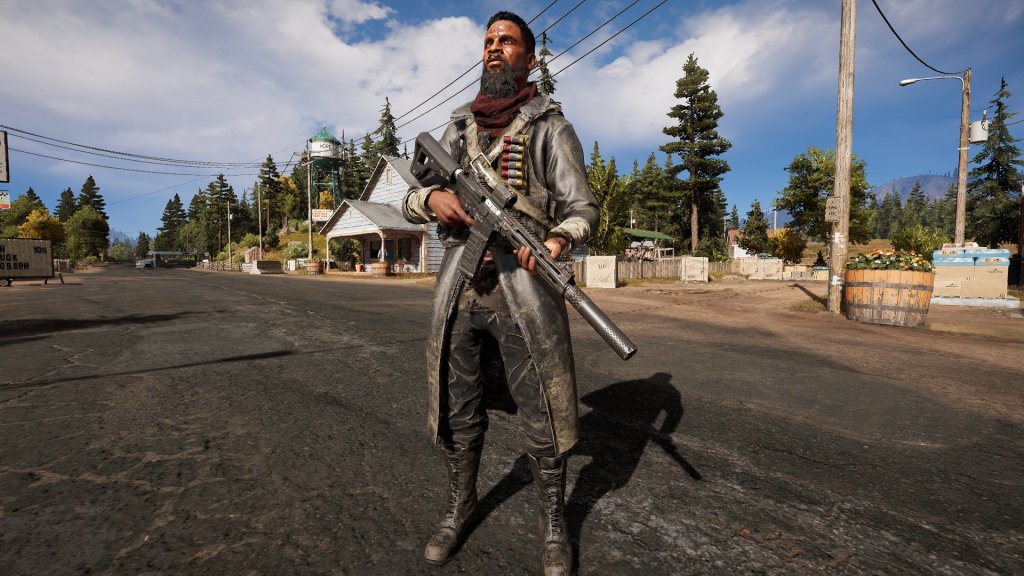 Rich Cult Mod
Suppose you don't want to rig your version of Far Cry 5 from the head start mods we shared earlier. In that case, the Rich Cult Mod isn't too bad either. This maintains the meta of getting rich quickly, but through different means. Now, whenever you will a regular Cultists, he will drop up to 75 Dollars, and Herold's defeat will be worth 10,000 Dollars. The Mod also includes additional resistance points package, that can help configure rewarded money depending on the things you do in the game.
Realistic Graphic Mod Reshade
The Realistic Graphic Mod Reshade is among the more fascinating Far Cry 5 mods on our list. It expands on the normal reshade, but with more enhanced configurations that the author of the mod speaks highly of. I tested the mod, and although the reviews were very discouraging, the mod did look good when I reduced the sharpness. The default settings are very noisy, so keep that in mind. The mod is available on Nexus, and before you go on to launch the game. I'd recommend keeping these guidelines from a user in your mind. The comments basically sum up all the best configurations for this Far Cry 5 Mod reshade.
Automatic Shotgun Far Cry 5
Did you know that you can add a custom weapon in the game? Well, with the right Far Cry 5 mods, you definitely can! This mod adds a new weapon called the Automatic Shotgun. This is completely new, and was not part of any unreleased assets. It was, instead, custom-made by the Modder. The good thing about the weapon is that, it can equip new attachments, and get loads of customization options.
If you have trouble getting this custom weapon to work, go through the comment section. The Modder has explained the download instructions in more detail.
Similar Reads: Best Rimworld Mods
Hazzard Country Cinematic Reshade Preset
Narrowing it down to the final mods in our list for Far Cry 5, we have the Hazzard Country Cinematic Reshade Preset. This is basically another reshade preset. However, unlike the others, the Hazzard Country Reshade has stellar reviews, and features many more distinguished elements that you wouldn't normally see. This mod corresponds to more denser and vibrant colors along with providing realistic fidelity, which is completely different comparing the other mods we have reviewed. The pictures shown below easily explain how good of a reshade this preset has.
Here is the village side with Reshade Off.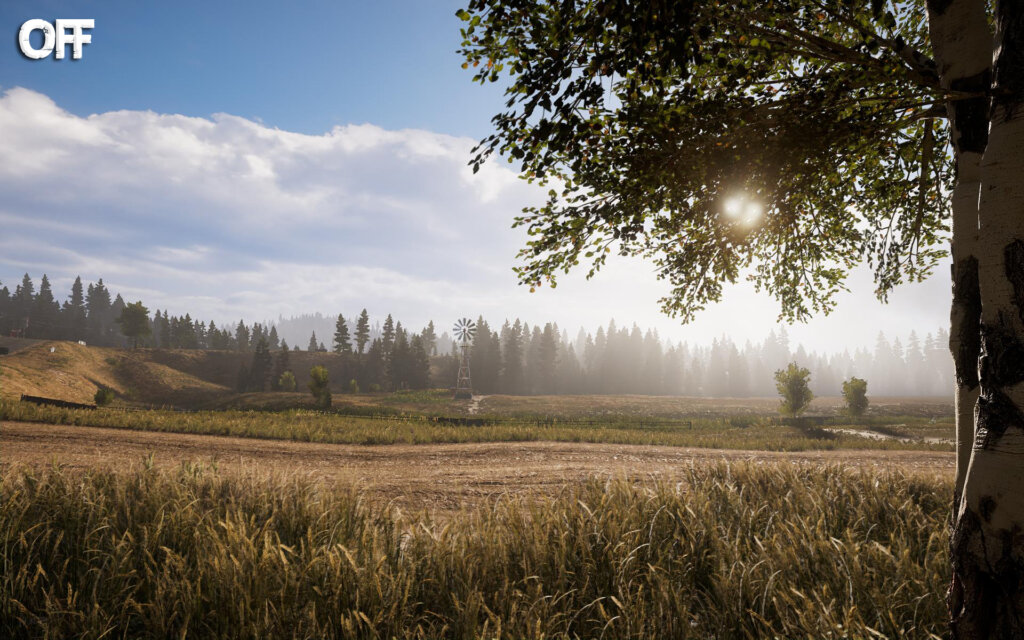 Here is the same place with Reshade on. Do note that these pictures are heavily decompressed, but the eXputer staff approves of its quality.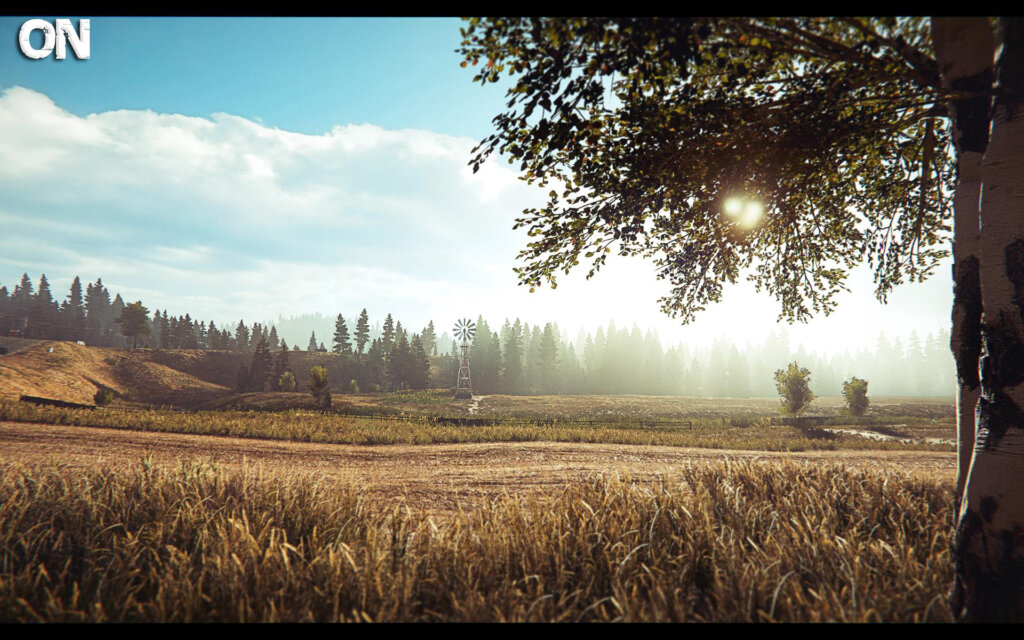 Toggle HUD Mod
Another useful mod we came across is the Toggle HUD Mod. It is different from the other Far Cry 5 mods on our list since it does not add loads of new elements to the game. instead, it'll make your life easier by disabling the HUD. The HUD, that automatically pops on the map, can be distracting during fights, and can also unnecessarily highlights items that you may not be interested in. This mod does away with that entirely. Moreover, it's also good for entirely removing the elements from the gameplay; thus, helping you record gameplay videos which fully focuses on the immersion.
This mod did not use to work with the default AntiCheat. However, the game now fully supports the mod, and you don't have to worry about any external issues. The mod also works on cracked and older versions of the game.
Also check this: Best Mods For State of Decay 2
New Dog Mod
As we stated earlier, the mods in Far Cry 5 also allow you to add new elements outside of the current unreleased ones. The New Dog mod expands on that notion by changing Boomer's model to an awesome-looking Pitbull. Not only that, but the new dog is also extremely realistic. He has its own characteristics, and can also have his colors changed. All in all, considering Boomer's importance in game, changing him as such completely refreshes the entire experience.
The new Pitbull can also have a collar attached. However, unless your friends have the same mod, they won't be able to see the new dog in co-op.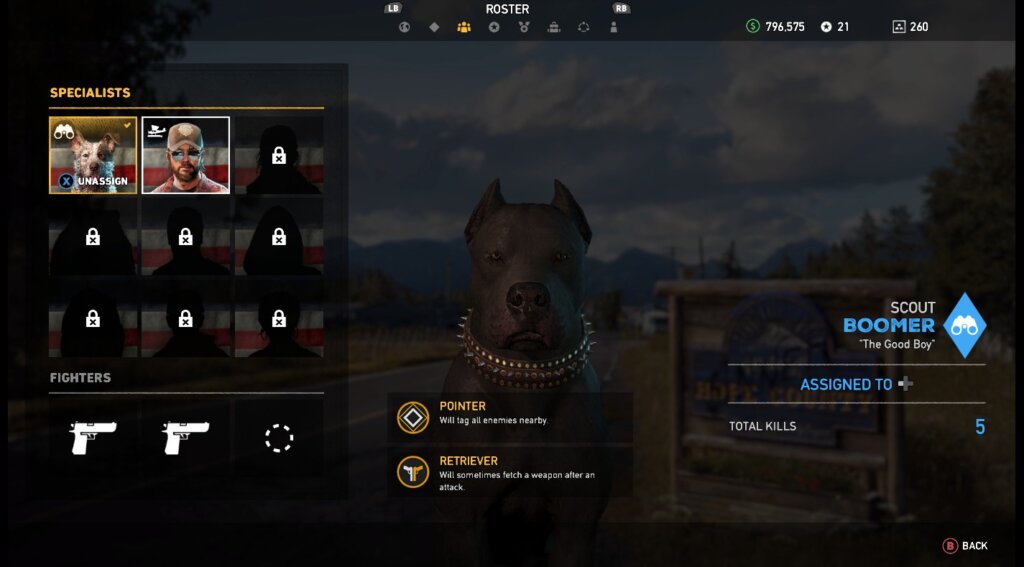 Also Read: Assassin's Creed Odyssey Best Build Guide
Conclusion – Best Far Cry 5 Mods
If you are a Far Cry fan, having played all the great Far Cry Games, including 2, 3, and 4, you would know that although Far Cry 5 is a tremendous game with exceptionally vast options, it is still not held in the highest regard in the series. The reason is not as straightforward, but from what it seems, most Far Cry players have found the game to be extremely dull after the ending. Granted, the older games suffered from similar post-credit woes, but they made up for it with a significantly better and more engaging story.
These were all the best Far Cry 5 mods you should definitely try. Most of the mods are useful in adding new features, while the others enhance the gameplay with graphics and smaller things like removing the HUD. The mods in Far Cry 5 are very easy to install. Additionally, if you have the all-important Resistance Mod, downloading newer ones only require a few clicks.
This was eXputer's guide on Far Cry 5 mods, hopefully you might have learned How To Install Mods, and what are the best Far Cry 5 Mods. Also, while you are here, also check out Risk of Rain 2 Mods
Was this article helpful?
Thanks! Do share your feedback with us. ⚡
How could we improve this post? Please Help us. ✍