Far Cry 5 has some amazing mods that you can play around with. Mods help you change up the gameplay tremendously by adding either subtle or outright bonkers elements.
Key Takeaways
You can enhance Far Cry 5's experience by adding many mods created by the community.
You can find mods for Far Cry 5 on Nexus Mods.
Some of the best Far Cry 5 Mods are Resistance Mod Redemption Mod, Vector 45 & Outfits, and Realistic Graphic Mod Reshade.
If you want more varieties of mods, please follow the rest of our guide.
How To Install Far Cry 5 Mods
Firstly, though, we need to understand how to install Far Cry 5 mods, and then which ones are best so you can expand on the enjoyment. Now, without any further wait, let us dive into the installation process.
Before you begin installing Far Cry 5 Mods, ensure you have the latest version of the game. If you go through Nexus Mods, many descriptions will state that the mod does not work on cracked versions and that it only supports Steam, Uplay, and other versions. Moreover, the game completely allows these mods. Steam also officially supports them, so feel free to mod your heart out.
To begin, follow the steps below:
Go to Nexus Mods, and download the base Cry 5 mod – Resistance Mod.
Before this, sign up on the website by clicking on the Register button on the top right
2. Then download the Resistance Mod through the Manual Button. Install it in a separate folder on the desktop.
3. Open the mod file, and under Locate patch file, redirect here: SteamLibrary > SteamApps > Common > FarCry 5 >data_final > pc > patch_fat
4. Now, Initialize the mods, and your screen should show something like this.
5. Once done, head over to file, and click on Patch the Patch.
If you're a completionist, be sure to go through our Comprehensive Trophy Guide for Far Cry 5!
Best Far Cry 5 Mods
Now that you have learned how to install the mods, it is finally time to look at the best Far Cry 5 Mods.
| Mods | Description |
| --- | --- |
| Resistance Mod | Allows to control Resistance points, add enemies after region is liberated, unlock events and more |
| Far Cry 5 Reshade Mod | Enhances the graphics and improves the visuals |
| Redemption Mod | Adjusts the Resistance Point awards, Enables enemy spawns to continue after all regions are liberated |
| Viewmodel FOV Mod | Allows you to set your weapon Fov in steps of 5 from 75 to 120 |
| Unreleased Variety Far Cry 5 Mod | Adds unreleased and released weapons to the inventories of the NPCs |
| Player Clothing And Heads | Change the heads and clothes of the player character |
| Vector 45 and Outfits Mod | It brings back Vector 45 and several outfits that were removed by Ubisof |
| Appearance Mod For Jacob Seed | A list of Jacob's looks that entirely change his appearance is included in this mod |
| Head Start Mod | A save file right after the proloue, gives you 40 perk points and over $100,000 |
| Winter Hope County | Brings winter in Hope County and enjoy beautiful Montana scenery in snow |
| NPC Weapons Mod | Enhances the appearance of every NPC |
| Rich Cult Mod | Regular cultists can now drop up to 75 Dollars and a certain Herold's defeat is worth 10'000 |
| Realistic Graphic Mod Reshade | Enhances Graphic, Better Colour |
| Automatic Shotgun Far Cry 5 | Adds two new shotguns based on the AR-C and AK-M assault rifles to the game |
| Hazzard Country Cinematic Reshade Preset | Gives film stock style colour correction, and 1970s-style camera effects |
| Toggle HUD Mod | Lets you toggle the HUD on and off ingame. |
| New Dog Mod | Replaces Boomer's model with the Attack dog Model used by the Cult |
We mostly took these from Nexus Mods, the primary platform for Far Cry 5 Mods. Moreover, keep in mind that, unlike previous entries, Far Cry 5 does not have loads of mods. As of May 2021, there are a total of 76 mods available for download.
Resistance Mod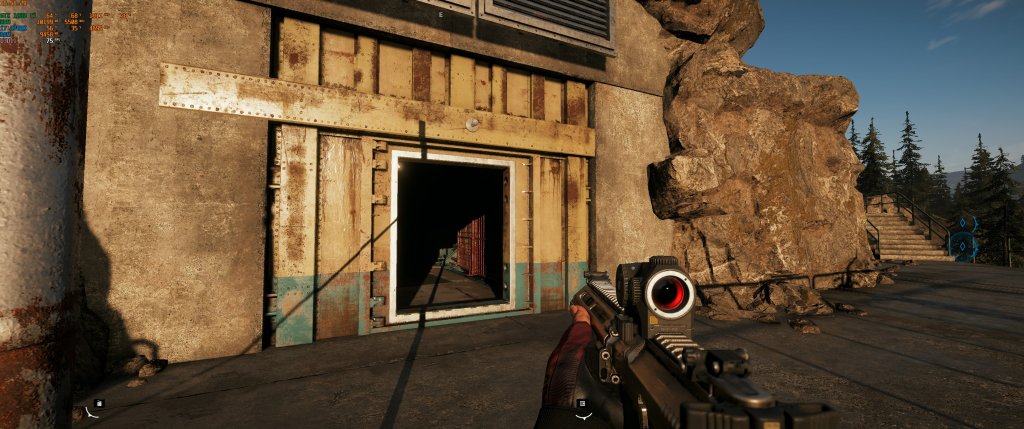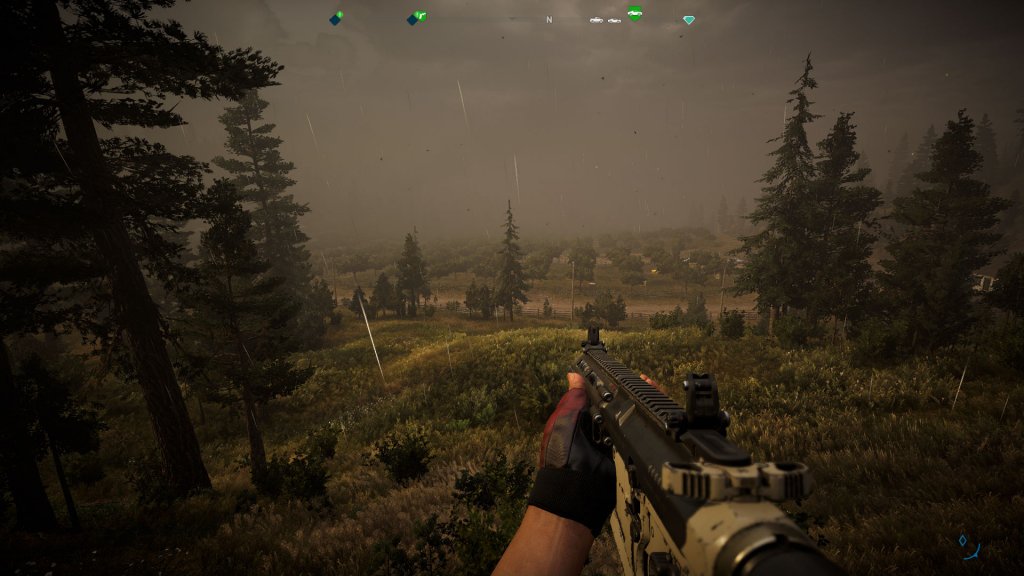 The Resistance Mod for Far Cry 5 is the most renowned, with 2,062 endorsements and 100K downloads. Key features include new vehicles, outfits, weapons, configurable Resistance Points, All Perks unlock, story alterations, and additional locations like Jacob, Faith, and John's Bunker. The mod also restores E3's flag-bearing vehicles and enables weather changes, enhancing gameplay, especially on rainy days.
Far Cry 5 Reshade Mod
Coming next in our list of Far Cry 5 mods is this incredible Reshade mod. The mod presents very similar fidelity options to something like Nvidia Ansel.
However, it also adds a new natural layer of clarity and something similar to RTX. The improvement in visuals is incredible, and the best part is that the mod is not very hardware-intensive. This means that you won't see any difference in FPS or performance, which is always the biggest complaint about the default Reshader.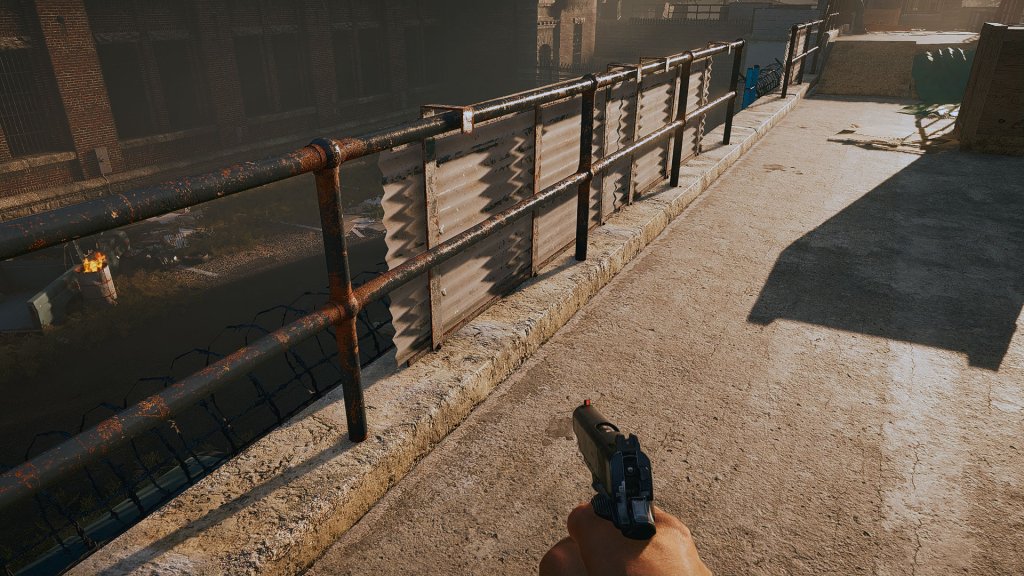 The mod also has its own specific installation guide, which basically mentions backing up your older Sweet Fx or Reshade Files. These include dxgi.dll/d3d.dll and more. Afterward, extract the mod files in the same folder as your game executable, primarily FarCry5.exe. The picture below shows the command keys used to toggle the mods.
Make sure to download version 1.3, as it is the most optimized as per our Benchmarks.
Redemption Mod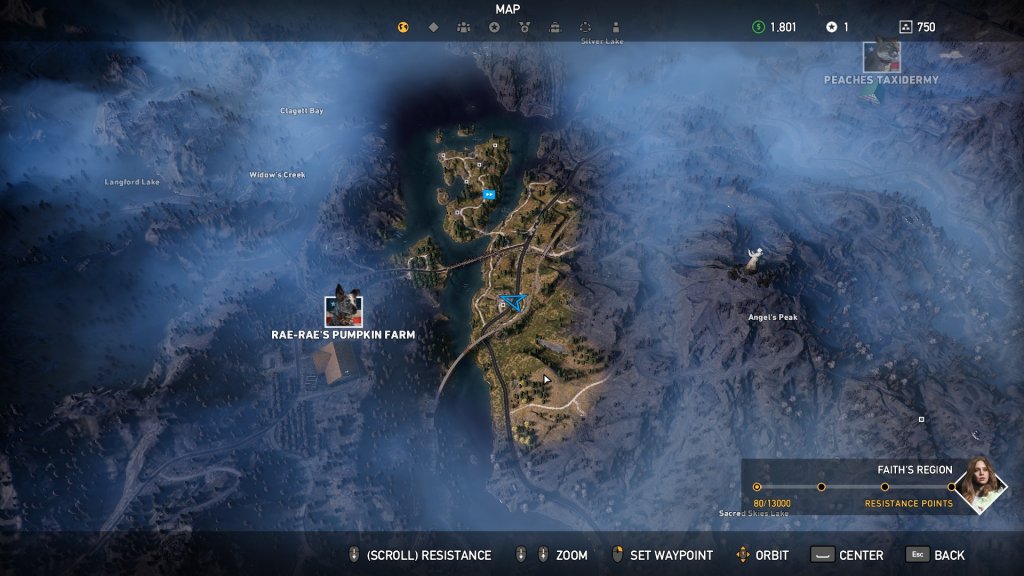 Similar to the mod we highlighted in the first position, the Redemption Mod is also packed with Resistance Point configurations. If you have played Far Cry 5, you would know that Resistance Points play an important role in the entire story, which is where mods come in.
Changing Resistance Points can change the control, and thus, there could be a slight twist in the story. You can also see many enemies that will respawn after all regions are liberated. The details are well-explained on the mod page, a snap from which is shown here.
Looking to get the best performance in the latest Far Cry games? Check out our Best Far Cry 6 Settings.
Viewmodel FOV Mod
Far Cry 5's low default FOV was a letdown, making things too zoomed in. FOV, or field of view, affects what you can see and performance. Modding can help on Ultrawide and smaller monitors, improving angles and experience.
The Viewmodel FOV Mod Download instructions are given below.
Unreleased Variety Mod
Next on our mods list is the Unreleased Variety Far Cry 5 Mod, focusing on adding unreleased weapons and camouflages directly to NPCs' inventories. It also enhances the NPC's MBP.50 Rifle stats and introduces Jacbo's rifles. Smaller tweaks involve the spawn of Pistoleros and TNT Units with P08 Classic NPC during Hours of Darkness.
These changes are highlighted among many others on the mod page. It's particularly enjoyable for those looking to enrich NPC arsenals and make minor adjustments. Notably, it's compatible with the previously shared ViewModel FOV Mod. Be sure to review the mod's potential consequences as well.
Lastly, keep in mind that there are a few consequences of this mod, so make sure to read them below:
Player Clothing And Heads
If you want a visual refresh in your playthrough of Far Cry 5, the player clothing and heads are among the best mods for you. This mod will change the heads and clothing items of everyone around you. The list of customization is vast, but there are a few sets of problems, which are highlighted below.
Nevertheless, the mod is still pretty unique since you are allowed to make cosmetic changes for people around you. Besides, the introduction of newer clothing items is also a welcome change. Last but not least, you will need the base Far Cry 5 Mod, which is the Resistance Mod.
Vector 45 And Outfits Mod
In Far Cry 5, Patch 1.3 removed various weapons and outfits, causing frustration among players who expected to access their purchased content. Fortunately, one of the best mods alleviates this issue by restoring the Vector 45 and multiple outfits, both of which were removed due to licensing problems. This mod effectively reverts the game to Patch 1.2, bringing back all the missing items.
If you enjoyed the Vector, look at All Hidden Weapon Locations in Far Cry 6!
Appearance Mod For Jacob Seed
The most visually appealing of the Far Cry 5 mods lets you change the appearance of the cult king, Jacob Seed. This mod contains a list of appearances for Jacob that can completely alter his look. Keep in mind that apart from changing Jacob's appearance, this mod does not offer much. Moreover, you must have the base Resistance Mod before applying the changes.
Head Start Mod
If you are someone who does not have a lot of time to grind in games, the next of our Far Cry 5 mods is for you. After all, who can say no to a lovely boost of currency and XP?
This is the case with this Game Head Start Mod, which will give you 40 Perks and $100,000 from the start. You can use these perks and money to do anything you wish. Keep in mind, though, that the mod also has instructional videos on creating multiple save files plus saving your older one.
Winter Hope County
The most unique Far Cry 5 mod is Winter Hope County. It transforms the game world into a winter wonderland, covering everything in snow. To enhance the experience, you should also install Indian Summer Time from Resistance Mod, which adjusts the sun's position. Players need winter costumes for the full effect, as not doing so can break the immersion.
NPC Weapons Mod
Ever thought of mods that will fully enhance the looks of all NPCs in Far Cry 5? Well, look no further. This NPC Weapons Mod is significantly different from the ones you have seen above.
All it will do is add a new layer of appearance to the existing mods; the NPCs will now spawn with attachments on their weapons. This gives them a completely new look, as their weapon get a more intimidating appearance. The mod description has listed a bunch of exciting attachments, including Enhanced Ranger plus Suppressor.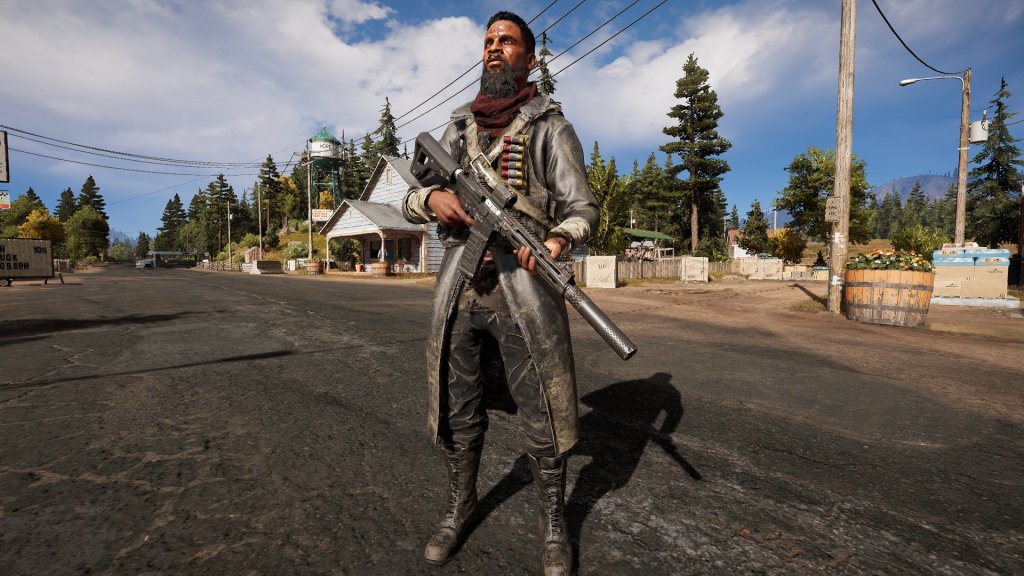 Rich Cult Mod
Suppose you don't want to rig your version of Far Cry 5 from the head start mods we shared earlier. In that case, the Rich Cult Mod isn't too bad, either.
This maintains the meta of getting rich quickly but through different means. Now, whenever you kill a regular Cultists, he will drop up to 75 Dollars, and Herold's defeat will be worth 10,000 Dollars. The Mod also includes an additional resistance points package that can help configure rewarded money depending on the things you do in the game.
Realistic Graphic Mod Reshade
The Realistic Graphic Mod Reshade for Far Cry 5 is a compelling addition. It offers enhanced reshade configurations recommended by the mod's author. Though initial reviews were discouraging, adjusting sharpness significantly improved visuals. Note that default settings are noisy. You can find the mod on Nexus, but it's advisable to consider user comments for optimal configurations.

Automatic Shotgun Mod
This mod adds a new weapon called the Automatic Shotgun. This is completely new and was not part of any unreleased assets. It was, instead, custom-made by the Modder. The good thing about the weapon is that it can equip new attachments and get loads of customization options.
If you have trouble getting this custom weapon to work, go through the comment section. The Modder has explained the download instructions in more detail.
Similar Reads: Best Rimworld Mods
Hazzard Country Cinematic Reshade Preset
Among our final Far Cry 5 mods, the Hazzard Country Cinematic Reshade Preset stands out. Unlike other presets, it boasts stellar reviews and enhances colors, realism, and visual fidelity significantly, as shown in the pictures below.
Here is the village side with Reshade Off.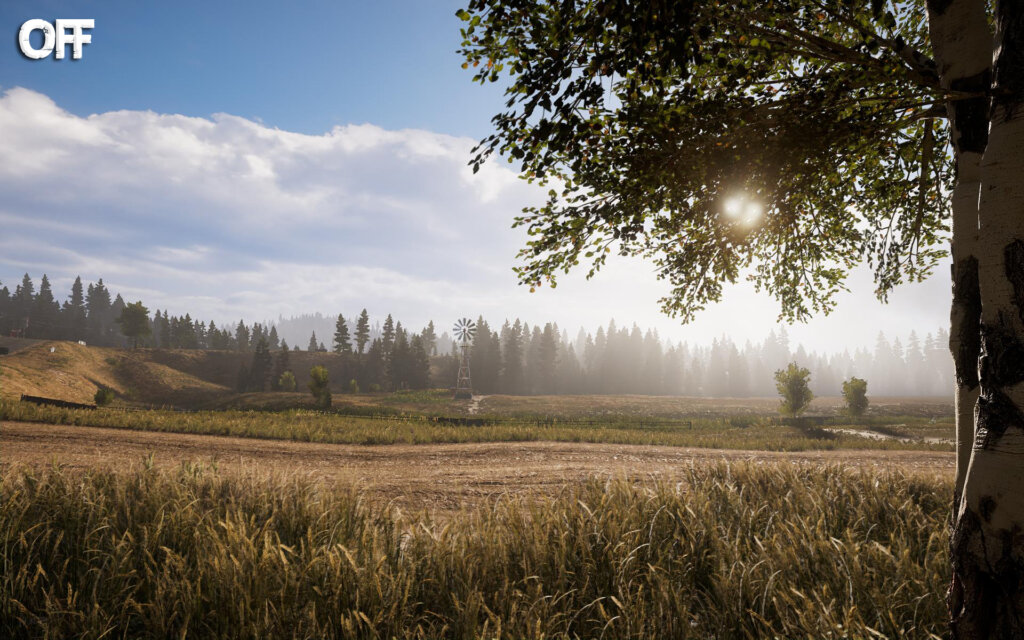 Here is the same place with Reshade on. Note that these pictures are heavily decompressed, but the eXputer staff approves of their quality.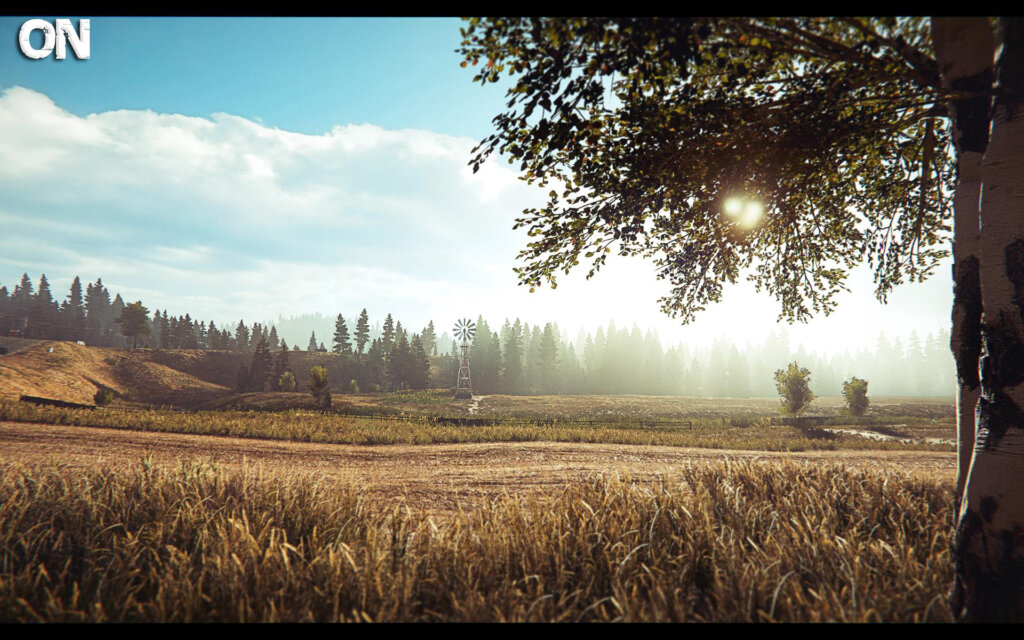 Toggle HUD Mod
The Toggle HUD Mod simplifies Far Cry 5 by removing the distracting HUD elements, enhancing immersion, and aiding in gameplay recording. It no longer faces compatibility issues with AntiCheat, making it a seamless experience. This mod also functions with cracked and older game versions.
Also check this: Best Mods For State of Decay 2
New Dog Mod
As mentioned, Far Cry 5 mods can introduce new elements beyond official releases. The New Dog mod transforms Boomer into a realistic, customizable Pitbull. All in all, considering Boomer's importance, changing him as such completely refreshes the entire experience.
The new Pitbull can also have a collar attached. However, unless your friends have the same mod, they won't be able to see the new dog in co-op.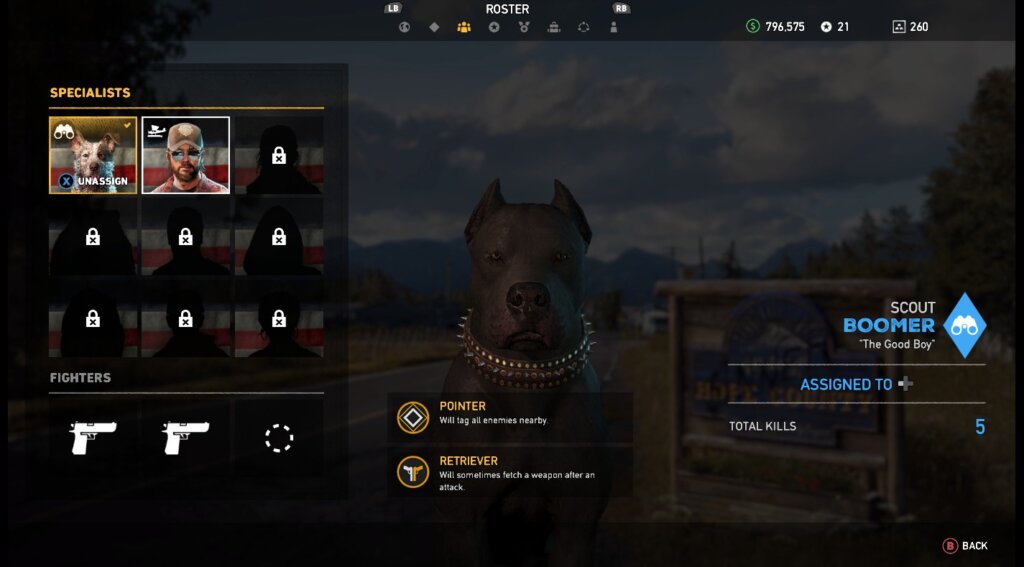 Also Read: Assassin's Creed Odyssey Best Build Guide
These were all the best Far Cry 5 mods you should definitely try. Most of the mods are useful in adding new features, while the others enhance the gameplay with graphics and smaller things like removing the HUD. The mods in Far Cry 5 are very easy to install. Additionally, if you have the all-important Resistance Mod, downloading newer ones only requires a few clicks.
This was eXputer's guide on Far Cry 5 mods, you might have learned How To Install Mods and what are the best Far Cry 5 Mods. Also, while you are here, check out Risk of Rain 2 Mods
Was this article helpful?
Thanks! Do share your feedback with us. ⚡
How could we improve this post? Please Help us. ✍