Lost Ark has various traditional elements from the MMO genre. The game focuses on exploration along with the combat and crafting mechanics. The game is all about exploring, and there are a variety of ways to explore the game's secrets. Lost Ark Song of Resonance is also a part of this exploration and our guide entails everything about pirate coins, locations, and much more.
Songs play a crucial role in making the game progress and also help in exploring. Once your player learns a new song from the music sheet, this song will help in destroying obstacles. If they perform songs, they also assist in unlocking areas.
Song of resonance is referred to as opening "hidden spaces" it is important to unlock the song of resonance, as some collectibles cannot be earned without learning it. While you are at it, must read our guide on the Lost Ark Best Cards guide.
---
Key Highlights
Songs

are one of the

Traditional Elements

of the

Lost Ark

. Every song has its own benefits in clearing different obstacles and exploring the game.

Song of Resonance

can be found in the music sheet after buying it. It helps in

unlocking secret areas

with hidden collectables that would otherwise be difficult to find.

The player needs to sail to the

Peyto Cruise Ship

.There, the player needs to visit treasurer shoppe to find an NPC named

Treasurer Hunter Igran

and buy the Song of Resonance from him.

A total of

16,500 pirate coins

are required to buy the Song of Resonance.

The player can get the pirate coins by completing various quests at different Islands.

Freedom Isle

and

Blackfang den Islands

can earn you up to

15000 pirate coins

.

Song of Resonance can be used to clear quests like Lullaby Island Quest. Where it helps in clearing different passageways to find the hidden area.
---
What is Song of Resonance
The Song of Resonance is found in the Music sheet, and it gives access to some places with hidden collectibles that you would not be able to find otherwise. If you play the song near a statue or some island, you can find hidden seeds and tokens.
Therefore, if you are a player who loves exploring, you must get the Music Sheet to avail the hidden secrets it is offering you. Also, why not go through our best places to level Foraging in Lost Ark guide.
The importance of Lost Ark Resonance will be discussed in detail later in the guide; let us have a look at the guide on how to get the song of resonance. Besides that, our Lost Ark Weapons Tier List will be helpful for your game progress.
Song of Resonance Location
If we talk about the location of the Song of Resonance, it is located on the Peyto Cruise Ship. You can get it from Treasure Hunter Igran, an NPC who is found in the Treasure Shoppe. In order to travel on the ship at this level, you must be at player level 35 or 36 to unlock some of the best Ships in Lost Ark and travel the seas.
You will have to sail to the Peyto, go upstairs, and spend as many Pirate coins as needed to buy the song. In case you do not have enough Pirate coins and are in desperate need of coins, you can simply earn them by completing quests on minor islands such as DrumBeat Island.
Pirate Coins Required For Song of Resonance
The number of Pirate Coins needed for Song of Resonance is 16,500. You need to collect as many Pirate Coins as needed. One way to collect Pirate Coins is by completing quests. You can farm many Pirate coins by completing the small tasks on the Islands.
Two specific Islands that can help you earn 15,000 Pirate Coins are Freedom Isle and Blackfang Den. You can earn Pirate Coins for the Song of Resonance within 30 minutes by completing the objectives.
How to Get the Song of Resonance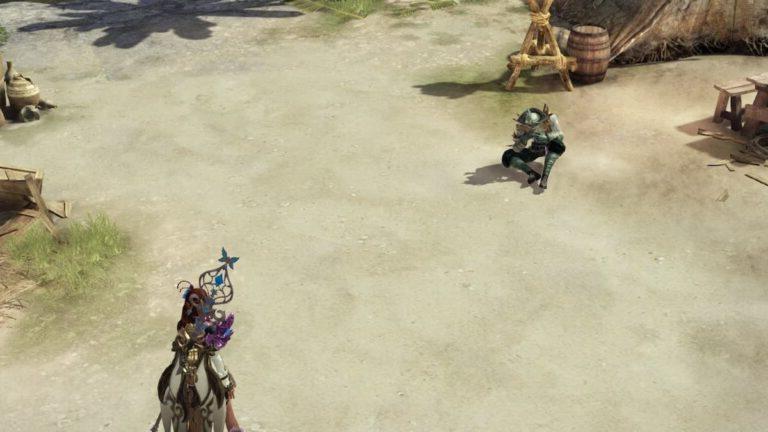 The Song of Resonance is important for exploration, the steps to get the Song of Resonance is not that difficult. The detailed steps to get the Song of Resonance are discussed below in the guide. Knowing the Lost Ark Trading Skills is also important to initiate a faster pace in the game.
Prepare 16,500 Pirate Coins
You should have enough Pirate Coins to initiate the steps in getting the Song of Resonance. Make sure to have 16,500 Pirate Coins before going to the ship.
Sail to Peyto
Once you are at player level 35 to 37 and have unlocked the sailing, you can sail to Peyto Cruise Ship to meet an NPC that will have the Song of Resonance. While mentioning the NPCs, it is a must to read our Lost Ark Rapport guide mentioning Best NPCs, Gifts, and Rewards.
The Peyto Cruise Ship is in the Gienah Sea, and the closest route to get here is from the continent Anikka.
Look for Treasure Hunter Igran
You will look for Treasure Hunter Igran, as he will give you the Song of Resonance. Before getting Song of Resonance from him, register it in your Music Sheet from your inventory. Additionally, for a better hunting experience, you need to know the Best Hunting Spots in Lost Ark.
Where To Use The Song of Resonance
Song of Resonance is important for a few instances in the game, and you will need it to complete a few tasks such as Lullaby Island Quest. You should have the Song of Resonance before you even start locating the Island. Moreover, the Song of Resonance is also important for the exploration of hidden places and collectibles in those places that you would not be able to locate otherwise.
Completing the Lullaby Island Quest
The Song of Resonance is needed in Lullaby Island, as it helps in clearing paths to reach a secret hidden place. This secret place can be reached if any one of the players has the Song of Resonance, as clearing of the path is possible if only one player plays it. However, other players should also have the song because there will be another mini task in the secret place to get the Forest Minuet. It is crucial to complete the Island's questline in Lost Ark.
Opening Hidden Passageways
There are various hidden entrances in the game with hidden collectibles. Most of these hidden entrances are beneath the statues. When players play the Song of Resonance near these statues, the entrances start to appear. These hidden places have Monoko seeds and other hidden items needed to progress in the game.
How To Get Pirate Coins In Lost Ark
Pirate Coins are a unique currency in Lost Ark. There are various ways to earn Pirate Coins, but a few questlines guarantee to earn Pirate coins more quickly than the others. Following are a few tips for earning Pirate Coins, as you will need 16,500 Pirate coins for the Song of Resonance.
Pirate Coins assist in unlocking various things in the game, as it is a currency in the game. Following are some ways to quickly earn the Pirate Coins.
Welcome Challenges
A few welcome challenges are an excellent way to earn Pirate Coins, as some of the rewards with huge amounts of coins once they are completed. Examples of welcome challenges include A Panda Named Puppa and A Girl on White Wave Island.
Trade with Merchant Ships
Merchant Ships are found at the major docks, and completing missions will help you in getting different coins. You can exchange these different coins with Pirate Coins.
Complete Island Quests
Some Island Quests like Freedom Isle, Turtle Island, and Runaways Island help in getting Pirate Coins quickly once they are completed. Additionally, there are various Island Resources in Lost Ark and you must know their locations.
Co-op Sailing Events
These events usually take place on different days of the week. The events involve either co-operating or competing with other ships, and the events will lead to earning Pirate Coins or other types of coins.
Stronghold Dispatch Missions
Another way of getting the Pirate Coins is dispatching your ships through your strongholds. These Ships are dispatched on different missions from here.
Conclusion
Lost Ark Song of Resonance is an easy way to initiate more exploration in the game. The steps to get it have been discussed in the guide. Therefore, you should get it without any further delay to make your game progress.
Next: Increase Charisma In Lost Ark
Was this article helpful?
Thanks! Do share your feedback with us. ⚡
How could we improve this post? Please Help us. ✍