The Original Overwatch was a massive success at launch, and Blizzard continued to support the game for many years with new heroes, maps, and other updates. However, its popularity couldn't survive as long as the developers had envisioned, which is why they had to come out with a sequel sooner than later. And that is how Overwatch 2 came into being, as a more refined version of its predecessor which we will discuss in more detail in our review.
Blizzard has additionally made the sequel a free-to-play title, and that will definitely bring a larger audience to the game. However, Overwatch 2 does not seem like a true sequel, it feels like a more refined version of the same experience, or an expansion if you will. There is a lot of new content here, but it just doesn't feel like a sequel.
Quick Information
Developer

: Blizzard Entertainment

Publisher:

Blizzard Entertainment

Release Date:

October 4, 2022

Platforms:

Nintendo Switch, Playstation, Xbox and PC

Predecessor:

Overwatch
Story And Setting
There is no story mode currently in the game and multiplayer is the main focus of the whole experience, as was the case with its predecessor. However, the developers have promised a proper campaign mode that will be added to the game sometime next year.
And as the product exists right now, it still contains many of the exact same heroes, with the exact same rich backstories. The only problem however is that none of those stories are really being explored right now, as a significant amount of character development for the first title was also done through animated shorts, comics, etc.
So keep your eyes peeled, Blizzard might have some complementary material coming really soon.
Gameplay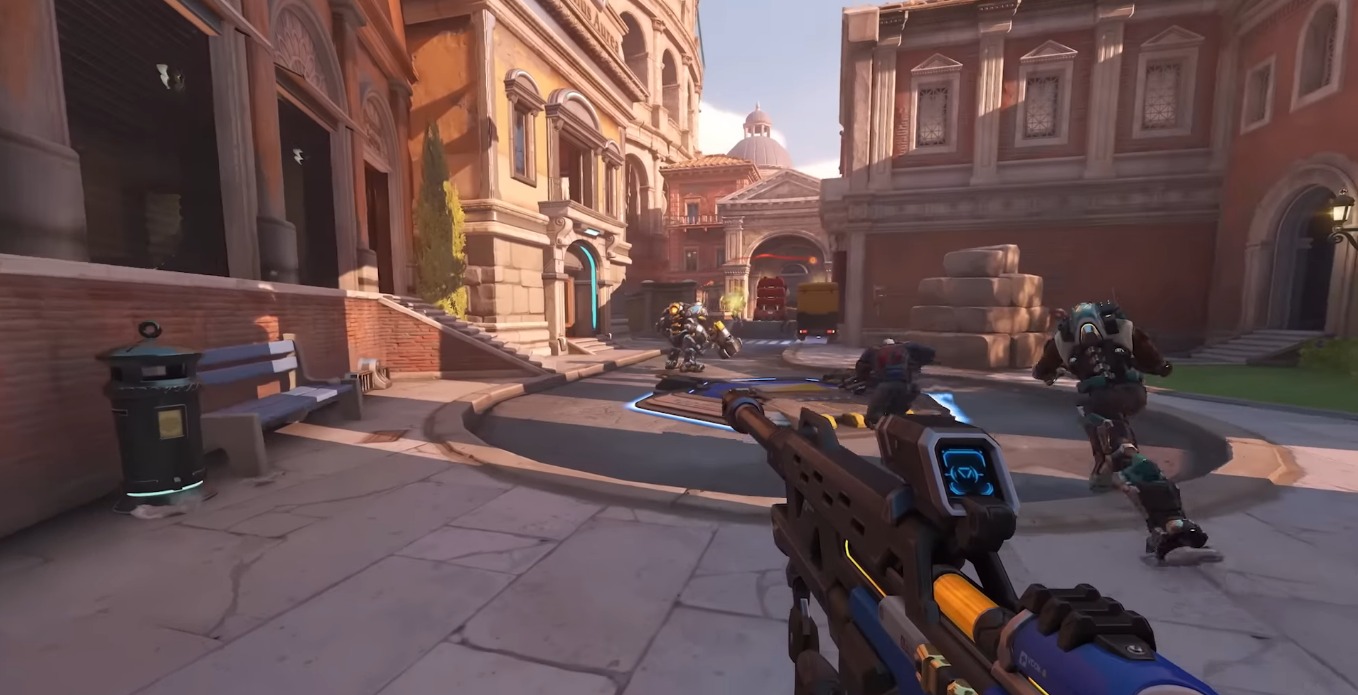 Before we jump into the new changes that Overwatch 2 brings to the table in the gameplay section, let's discuss the basic mechanics of the game first. Players fight against each other across a variety of locations in teams or by themselves, in fast-paced first-person action using one of the 35 available heroes on the roster.
Matches essentially took place as 6v6 battles in the original game, and that was a pretty unique idea that made the first game successful. However, in Overwatch 2 things have changed, and 6v6 has been reduced to 5v5, so this makes things a tad bit more exciting.
Matches that used to last a lot longer will finish quicker now, and there will be much more room for action. However, in terms of content, there aren't many new things to discuss. Sure the gameplay is revamped and feels a lot more smoother and responsive now, but most of the heroes right now are still from the same 32 heroes of the original game. And new players that did not play the first title will have to grind a lot in order to unlock most of the fighters on offer as well.
There have only been 3 new additions to the roster so far, which include Sojourn, Junker Queen, and Kiriko. Sojourn is the latest addition to the Damage Class of Heroes whereas Junker Queen is Overwatch 2's new Tank. Lastly, Kiriko is your new Support Hero. These new characters are really good, but there just isn't enough of them variety to them
Developers have made changes to the older heroes and revamped their abilities as well. but most of these changes are just for balancing the multiplayer gameplay. Additionally, there are new maps in the game as well but they are only 6 in total which is again not enough.
However, Blizzard will continue to add new content such as maps and heroes to the game in future updates, but at its launch, the title just doesn't have enough new content. We'd like to appreciate the developers though, for allowing players to transfer their progress from the first Overwatch into this sequel.
Additionally, the game even supports cross-progression across all platforms, meaning you can play with friends regardless of what system they own. Players on consoles will be able to play with their friends on PC, and vice versa. This is always appreciated for a multiplayer game, and I'm glad that it is becoming more and more common.
A new game mode has also been added to Overwatch 2, which is the Push Game Mode. It is essentially a more aggressive take on escort missions from other FPS games. In it, you basically have to escort the objective whilst also attacking your opponents. There is no form of defending here as both parties will focus on aggressive gameplay.
As the game has now become free-to-play, we were expecting some form of micro-transactions to be present in the game. And as we expected, there is a battle pass in play here that you can buy to unlock new heroes and cosmetics without grinding a whole lot.
However, if you do not want to spend money on the game, the option to grind in order to get those rewards is always there. There are various challenges that you can complete in order to get XP for the battle pass. But here's the problem, the amount of grinding required to unlock the paid rewards is extremely huge and tedious. So much so, that it will force you to purchase the battle pass in order to unlock those rewards.
Overwatch 2 has also implemented a new feature that requires you to have a certified phone number in order to play the game. That feature adds more security to your account according to the developers but making the phone number thing compulsory might become irritating for some players.
Visuals And Performance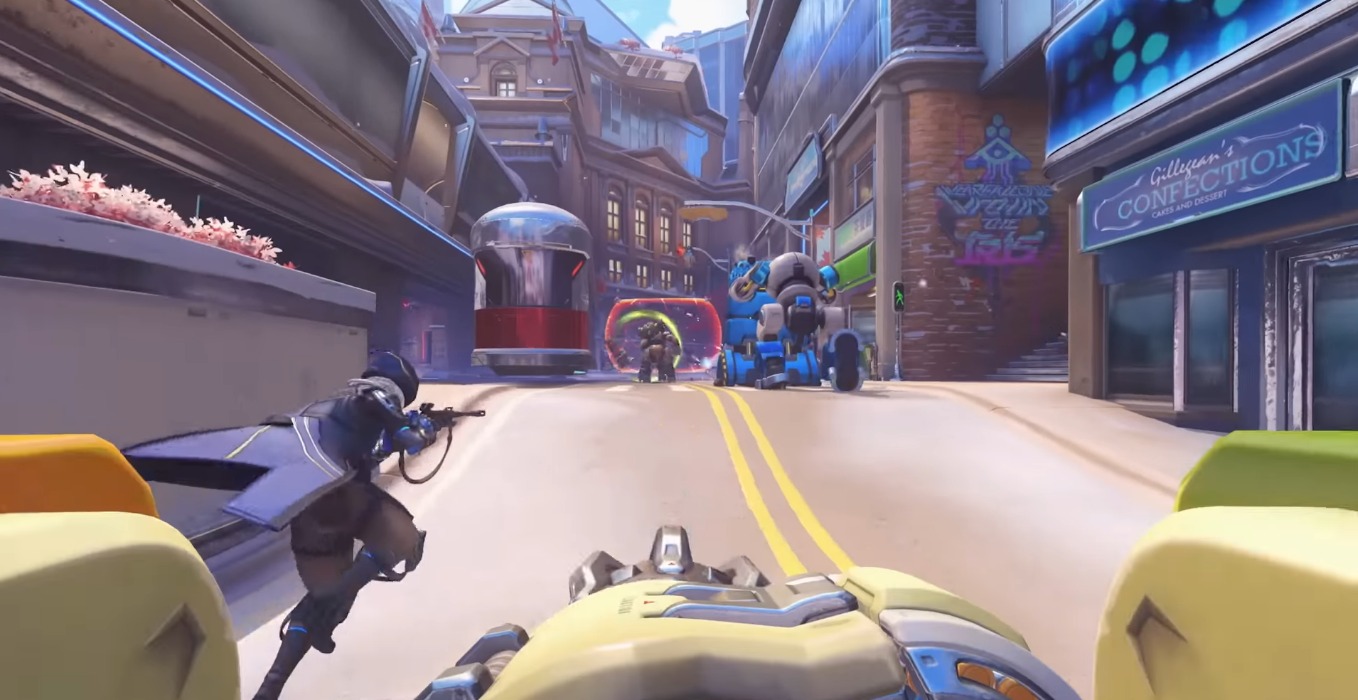 Visually the game doesn't look much different from its predecessor in terms of the art style, which was already pretty good. However, we did see some improvements in how the particle effects and the reflections work here. Additionally, most of the heroes received a redesign as well and some of the animations have been revamped.
As for the performance, the game is optimized for both PC and Consoles. But here's the thing, Overwatch 2 is a multiplayer game that heavily depends on servers to provide a smooth experience. And with the free-to-play tag, the developers should've expected a massive number of players playing on Day 1.
At the time of writing this review, the servers are overpopulated and the queue time is extremely long. Players are just sitting at their loading screens waiting to join a match but it's taking hours and hours. Blizzard definitely needs to look into their servers as such huge queue times are never good for a multiplayer game during it's early days.
Verdict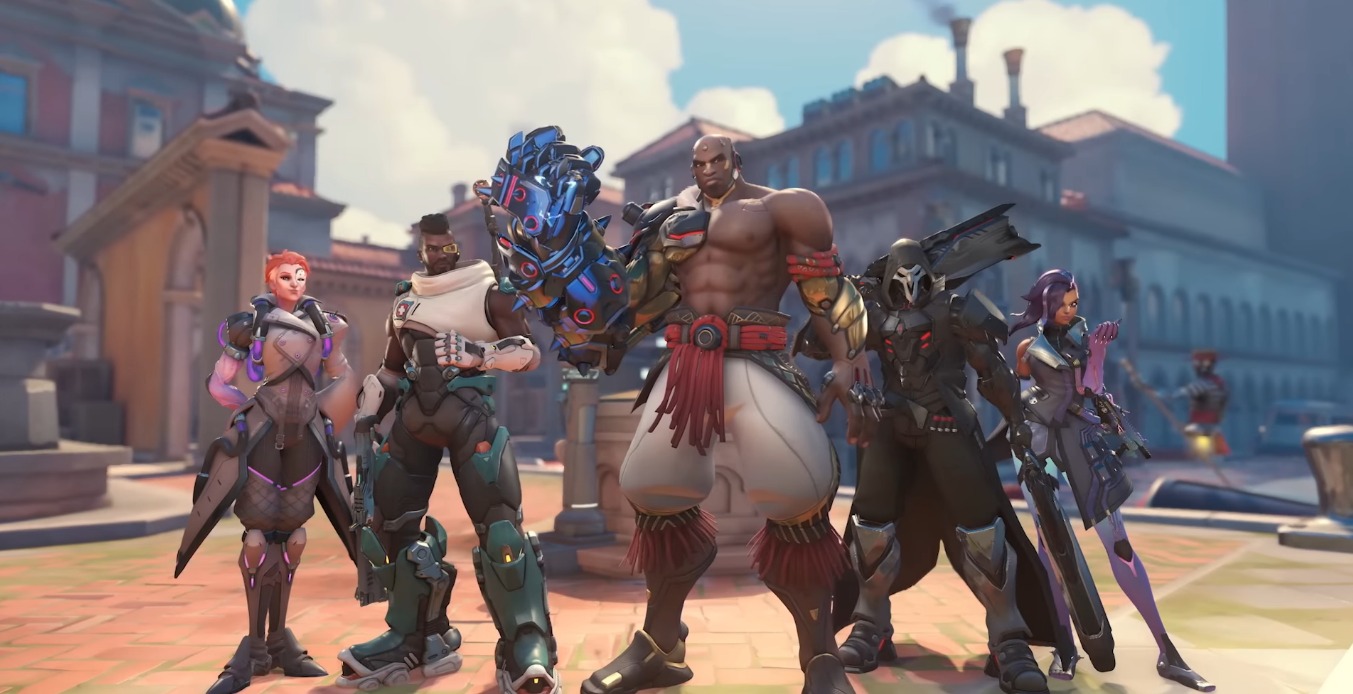 Overwatch 2 does not feel like a sequel but more of an update to the first game, and the amount of content that it brings at launch is just not enough. Plus the servers were not able to handle the player load at launch. There are hardly any new heroes or maps in the sequel as well.
Aside from those issues, the gameplay has been revamped and refined. It has also been made more fast-paced than before which is always appreciated in titles like this. Additionally, the cross-progression and the cross-platform integration are also amazing. However, on PC, the game can only be played through Battle Net.
This concludes our Overwatch 2 Review where we analyzed the game's worth as a sequel to its massively popular predecessor.
This has been our Overwatch 2 Review. While you're here, consider checking out some of our other articles.
Was this article helpful?
Thanks! Do share your feedback with us. ⚡
How could we improve this post? Please Help us. ✍
Overwatch 2 Review
Story And Setting

Gameplay

Visuals And Performance.
Verdict
Although Overwatch 2 feels more like a glorified expansion than a proper sequel, it's still the same old fast-paced game that we all know and love. And that is both a strength and a weakness for the title.
Pros
Fast-Paced First-Person Gameplay.
Cross-Progression And Cross-Platform Integration.
Gameplay Is More Balanced.
Visual Improvements.
Cons
Not Enough New Content For Sequel.
Battle Pass Rewards Require A lot Of Grinding.
Servers Cannot Bear The Load.