Bolt Driver is one of the best weapons in Remnant 2 in the handgun category. The bolt driver is a dependable handgun that excels in close-quarters combat due to its small size, rapid-fire rate, and pinpoint bursts for maneuverability. This guide will explain what you need to do and watch out for as you try to unlock this secret weapon in Remnant 2.
Key Takeaways
Bolt Driver is a top-tier handgun in Remnant 2, and it's a reliable weapon for close-quarters combat.
The handgun is located in Yaesha's Forbidden Groves, and the weapon is concealed behind the Water Harp Puzzle in Remnant 2.
The puzzle isn't immediately accessible when arriving at the location, and you need to follow these steps to get to the Bolt Driver:

Begin in Yaesha's Forbidden Grove.
Head to The Lost Temple in Yaesha.
Use the crystal teleporter inside the temple.
Find a secret chamber with a device resembling a harp.
Solve the musical puzzle with sequence 1-4-7-2-5 on the harp-like device.

Upon solving, the Bolt Driver Handgun in Remnant 2 is revealed on a pedestal.
What Is Bolt Driver In Remnant 2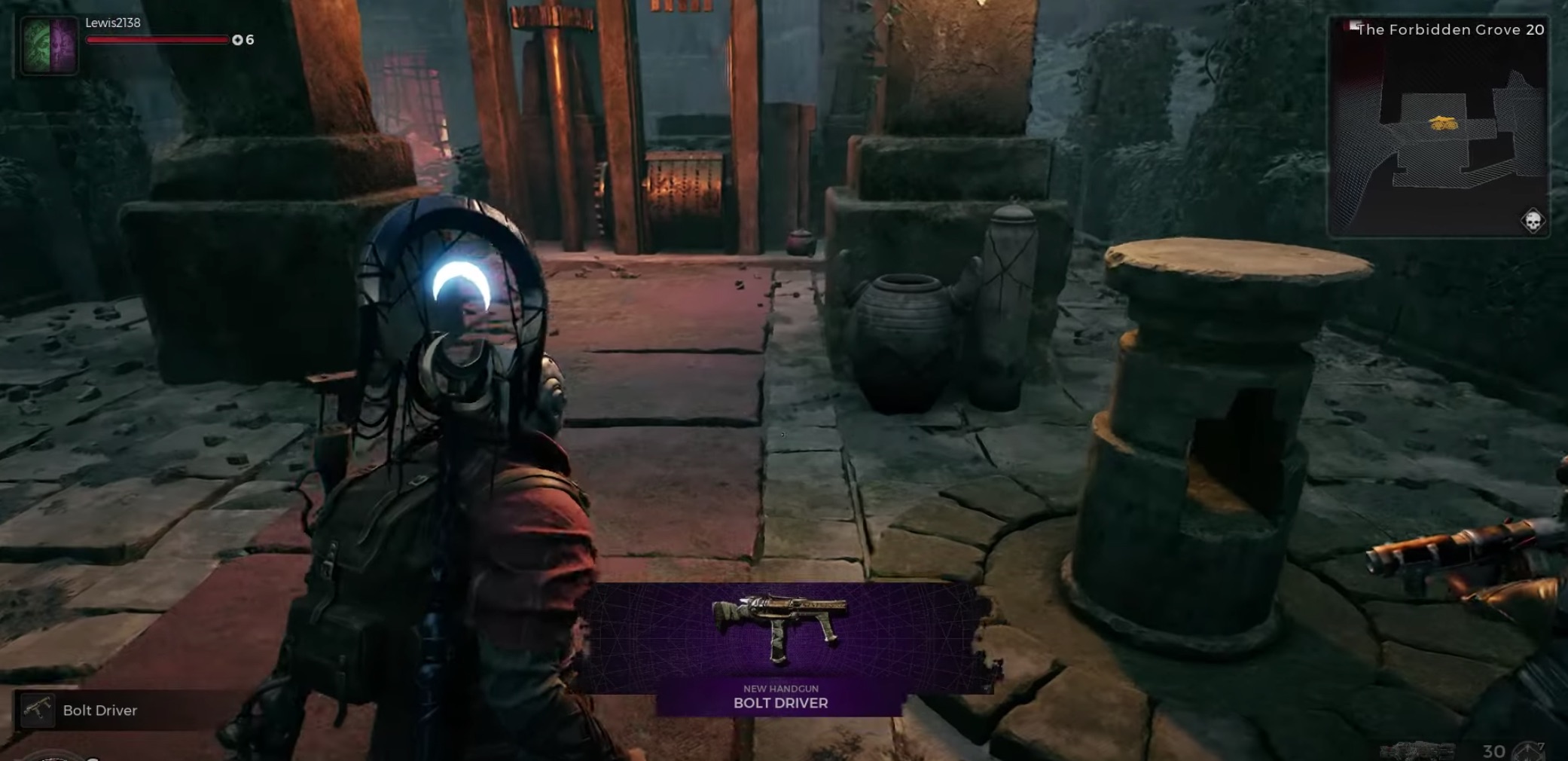 The Bolt Driver is a distinguished handgun in Remnant 2, renowned for its close-quarters combat prowess. The weapon offers rapid-fire capability and precise bursts, making it a formidable choice in the game's vast arsenal. Hidden within the enigmas of Yaesha, Bolt Drier awaits the skilled player and the curious ones who love to solve Water Harp puzzles.
Bolt Driver Location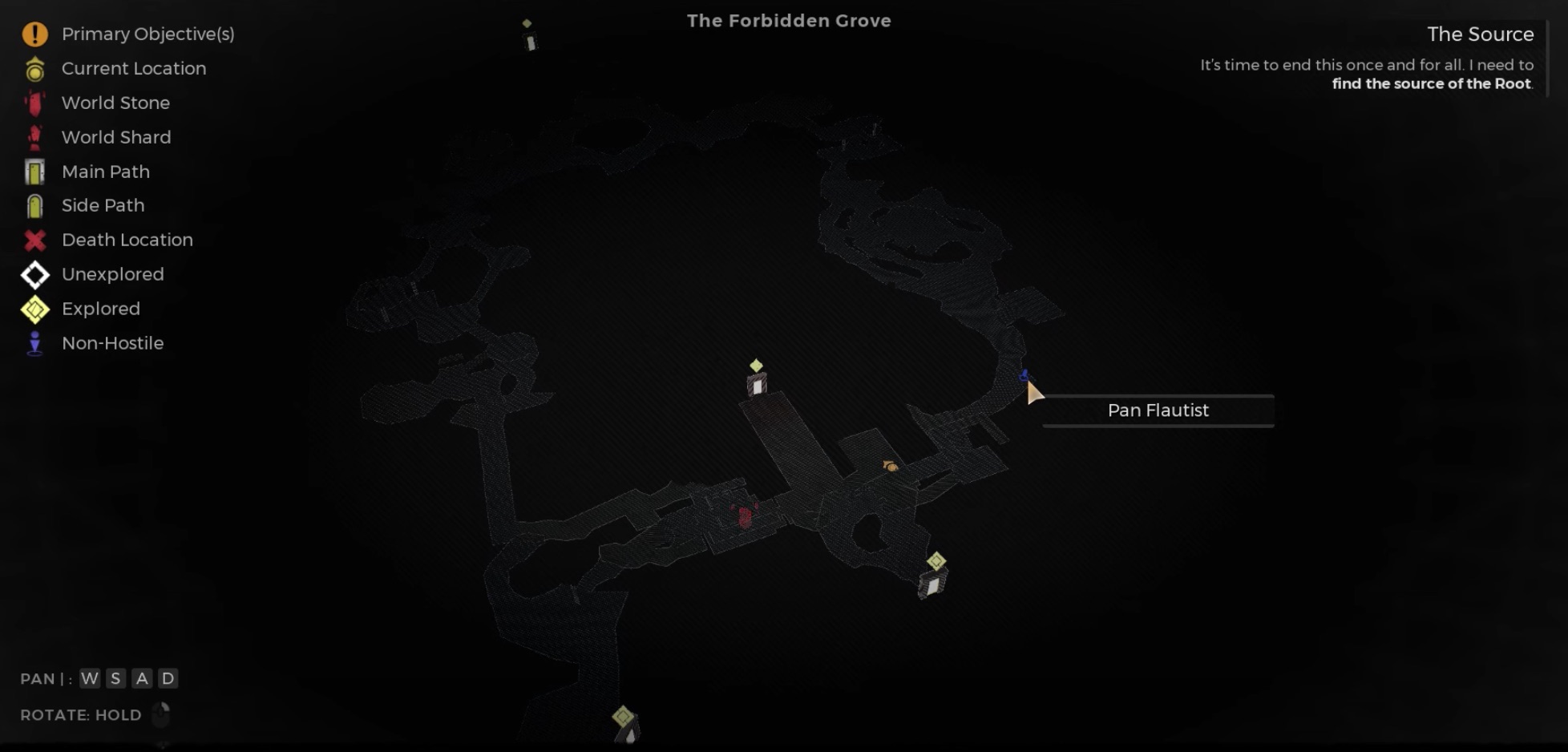 Yaesha's simple puzzle conceals the Bolt Driver, a covert weapon in Remnant 2. This particular puzzle can be found in Yaesha's Forbidden Groves and is called the Water Harp Puzzle. When arriving at the location in Remnant 2, you won't have immediate access to this puzzle or the weapon.
How To Get Bolt Driver Secret Gun In Remnant 2?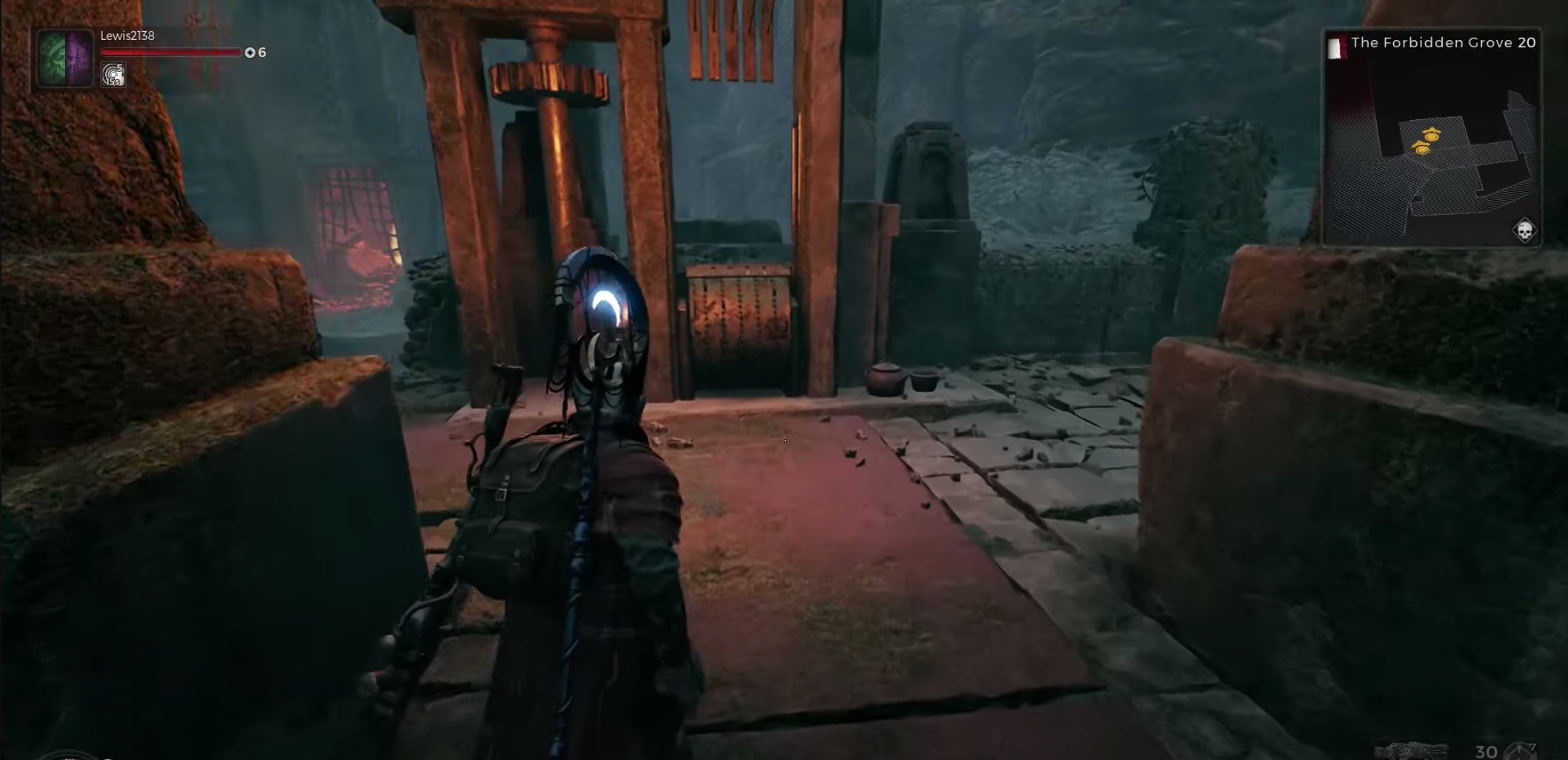 You first need to solve a musical puzzle in The Lost Temple, which is located in Yaesha, in order to acquire the Bolt Driver Handgun in Remnant 2. An explanation of how to obtain the hidden gun is provided below:
Yaesha's Forbidden Grove is the best place to start with. Start a new adventure and advance until you reach Yaesha if this area hasn't been unlocked for you yet.
Adhere to your main goal until you arrive at The Lost Temple after entering Yaesha. Make use of the crystal teleporter to travel to the temple's opposite side. You will teleport into a little room after that. Use the lever that is directly in front of you.
As you descend the stairs, make a sharp left.
You will encounter a secret chamber that was previously locked but is now open.
Keep going until you come to a sanctum-like space with a sizeable piece of equipment that looks like a harp.
To start a musical puzzle, engage the device that resembles a harp. This device plays a melodic tune in opposition to the water's flow.
You must enter the notes in the right order to continue. Reboot the machine by pushing each peg inward.
Examine the peg arrangements and sections of the harp-like device. Five different sections are visible.
The following numbers will open the door to the next level: 1-4-7-2-5. This implies that the pegs in the first, fourth, seventh, second, and fifth sections must be pushed. A chime signifying the completion of your puzzle will play after you successfully input the right sequence.
The Bolt Driver Handgun will be placed on a pedestal in the sanctum after the chime stops. Claim your prize, the Bolt Driver Handgun, by approaching the pedestal and interacting with it
Bolt Driver Handgun Stats In Remnant 2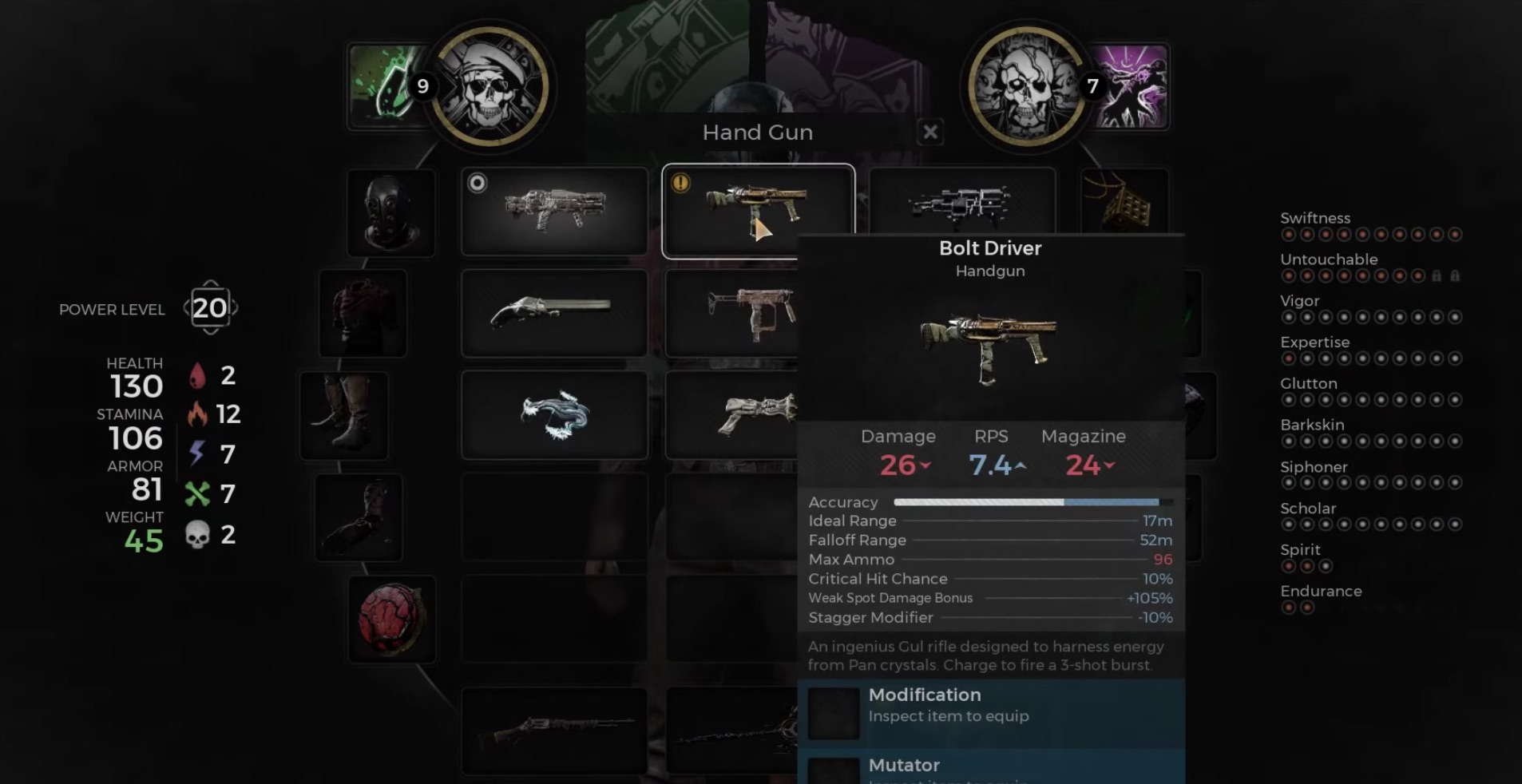 | Statistic | Value |
| --- | --- |
| Ideal Range | 17m |
| Falloff Range | 52m |
| Max Ammo | 96 |
| Critical Hit Chance | 10% |
| Weak Spot Damage Bonus | +105% |
| Stagger Modifier | -10% |
The weapon will strike your adversaries with devastating blows with its 26 damage and 7.4 rounds per second rapid fire rate. You will always have enough ammunition at your disposal thanks to its 24-round magazine, and its 10% critical hit chance grants you enough power to inflict damage.
The Bolt Driver is even deadlier in the hands of a skilled user thanks to an additional 105% weak spot damage bonus. You must be aware that it can hold 96 rounds at most. This enables you to fight for a long time without running out of ammunition.
The potent Bolt Driver Handgun will help you on your way through Remnant 2. Don't forget to thoroughly explore the area as there may be additional secrets, puzzles, and valuable rewards awaiting your discovery.
| Upgrade Level | Damage | Crafting Cost |
| --- | --- | --- |
| 1 | 28.6 | Iron x4, Scrap x200 |
| 2 | 31.2 | Iron x6, Scrap x220 |
| 3 | 33.8 | Iron x8, Scrap x240 |
| 4 | 36.4 | Iron x10, Scrap x260 |
| 5 | 39 | Iron x12, Scrap x280 |
| 6 | 41.6 | Forged Iron x4, Scrap x300 |
| 7 | 44.2 | Forged Iron x6, Scrap x320 |
| 8 | 46.8 | Forged Iron x8, Scrap x340 |
| 9 | 49.4 | Forged Iron x10, Scrap x360 |
| 10 | 52 | Forged Iron x12, Scrap x380 |
| 11 | 54.6 | Galvanized Iron x4, Scrap x400 |
| 12 | 57.2 | Galvanized Iron x6, Scrap x420 |
| 13 | 59.8 | Galvanized Iron x8, Scrap x440 |
| 14 | 62.4 | Galvanized Iron x10, Scrap x460 |
| 15 | 65 | Galvanized Iron x12, Scrap x480 |
| 16 | 67.6 | Hardened Iron x4, Scrap x500 |
| 17 | 70.2 | Hardened Iron x6, Scrap x520 |
| 18 | 72.8 | Hardened Iron x8, Scrap x540 |
| 19 | 75.4 | Hardened Iron x10, Scrap x560 |
| 20 | 78 | Simulacrum x1, Scrap x580 |
In conclusion, the Bolt Driver stands as a testament to Remnant 2's rich arsenal, melding the vintage with deadly efficiency in close combat. Concealed within Yaesha's enigmatic puzzles, its high damage output, rapid-fire rate, and significant ammo capacity solidify its reputation. A true treasure for explorers, it promises devastation in the hands of the adept.
This is all for The Bolt Driver! Feel free to check out Remnant 2 Ring Of Omens, How To Get Plasma Cutter, and Rusted Heirloom in Remnant 2 guides.
Next:
Was this article helpful?
Thanks! Do share your feedback with us. ⚡
How could we improve this post? Please Help us. ✍